Bucket Listers is excited to partner with Daybreaker San Francisco to offer you exclusive ticket pricing:


💰$30 per person (originally $35)
Dance It Out ticket includes a dance party experience, free bites, bevies + more!
🗓️Sunday, October 9th
⏰11:00 AM - 1:00 PM
📍1 Ferry Building, San Francisco, CA 94105, United States
Tickets include a dance party experience from 11am - 1pm, free breakfast bites, bevvies, and more.
About the event:

Welcome to CULTÜRE, our third and final Joy Tour of 2022. This is a 10-city tour through the most iconic cultural institutions across the country. Culture is how we move the human experience forward, both in our individual hearts and as a collective.

What better way to do so than to dance inside the most awe-inspiring spaces in our cities with the most remarkable humans? We are merging our mischievous movement with the arts, music, and institutions that tell our deepest and often most ancient cultural stories.

Remember that these spaces are ours and that CULTÜRE is ours for the making. All you have to do is show up – This last tour of '22 will be one for the books ☀️

This is a plastic bottle-free and carbon offset event. 80% local talent, and low waste production 🌎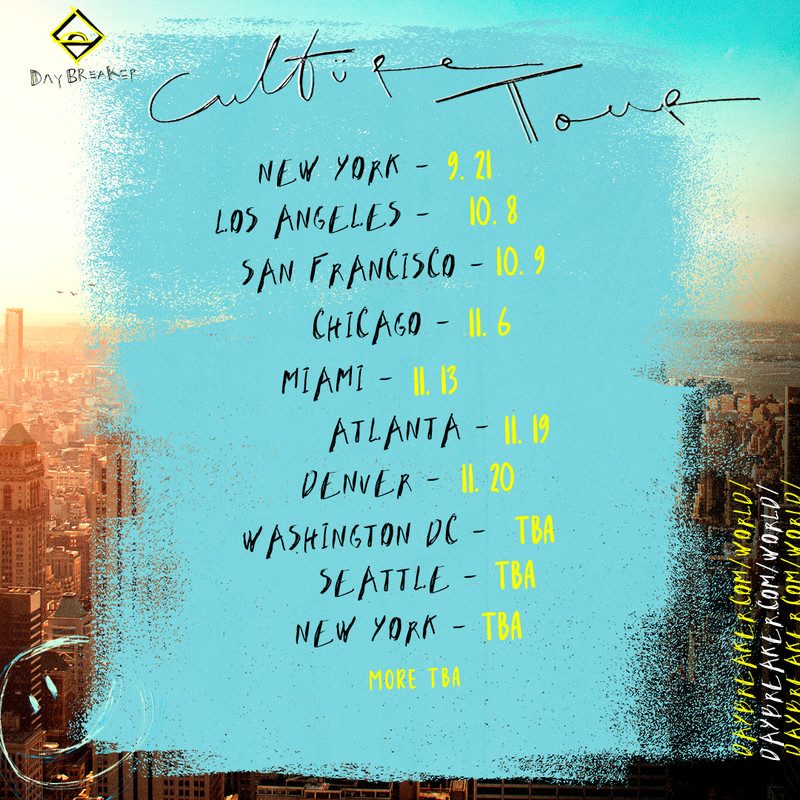 All sales are final. No refunds or exchanges.
Are your events open to all ages?
Yes! Just bring some earplugs for the youngins 🙂


Is there a coat check?
Sometimes! Other times, we do not offer a coat check because unlike most events everybody comes and goes at the same time and most people have both bags and coats. We're a community of friends and most people just find a nook in the venue to store their stuff.


Are there showers?
We do not. Most people bring a change of clothes, a stick of deodorant and walk into work, rocking the musk with pride. Other more fragrant options are to stop off at your gym before clocking in.


Do I need to print out my ticket to enter?
We scan the QR code on the ticket that is sent to your email. Show the ticket on your phone, there's no need to print out your tickets—save the environment!


I bought my friend a ticket under my name, will she have trouble getting in?
She'll be all set. All she needs to do is give your name (the name on the ticket) at the door and we'll be able to check her in.


What is the difference between an "early­ bird" ticket and a "regular" ticket?
Both tickets are the same! "Early­ bird" only refers to the discount for purchasing your ticket early. Congrats! You're ahead of the game.


Is it ok if I arrive late?
We hope the FOMO trumps the snooze but being late is all good.


Is there food and drinks?
We have a bunch of breakfast snacks and some of those uber ritzy delicious raw juices that I can't afford but buy anyway because yolo. Oh and a ton of Califia Farms Cold Brew to caffeinate your bods.


Do I have to bring my own mat for yoga?
Yes, please!