Escape to Spain in our Spanish Tapas Making Class in NYC! 🍤🇪🇸

Bucket Listers' is excited to partner with CocuSocial to bring you a Spanish Tapas making class:
🇪🇸 Spanish Tapas Making
💰 $56 per person
*minimum of 2 tickets per purchase
📍Hyatt House Chelsea, 815 Avenue of the Americas, New York, NY (classes are in person)
ℹ️ Escape to the bustling streets of exciting Barcelona while exploring the world of Spanish Tapas! Hosted by our resident Chef Instructor with Spanish Puerto Rican heritage, this will be an authentic Spanish dining experience not to be forgotten!
In this energetic and interactive class, you will learn how to master three restaurant-worthy tapas which are well-renowned in Spain. Our Chef Instructor will enlighten you on the background of Tapa culture, before taking you through a detailed demonstration of how to construct each of the dishes. You will then be guided step-by-step in replicating how to make three classic Tapas including: Chorizo in Wine Sauce, Tortilla Espanola (Spanish Omelette) and Gambas al Ajillo (Garlic Shrimp). After creating your Spanish masterpieces, join your new found foodie friends and enjoy your Tapas creations to your hearts content! Buen Provecho!

No experience is required! We provide all the equipment and ingredients, which are easy to find at local markets if you don't already have them in your home kitchen. Our events are casual and meant to be fun and instructive, not hardcore. This class is designed to be just as fun for the baking enthusiast who wants to be a part of every step as it is for the first-timer who's happier observing and assisting.
Outside drinks are not allowed. Drinks are available for purchase from the venue and are NOT included in the ticket price. 21+ only.
Let's keep it safe!
- Masks are required at all times in the common areas of the hotel.
- Starting September 13th all guests will be required to show proof of full vaccination in order to participate in class.
- Your Chef Instructor will be checking vaccine cards and apps during check in from this day forward. Until then, all guests are required to wear masks during class regardless of vaccination status.
- Your chef instructor will wear a mask throughout the entire class as well.
- Guests will be allowed to remove their masks when eating and drinking. As a result, booking parties will be socially distanced from one another while eating. The nature of our classes are set up so that booking parties will work together during class, sharing both ingredients and equipment.
How Do I Redeem My Class?
📆 Voucher valid for any class in the month you choose when purchasing classes are held Saturdays and Sundays
⏰ Class times vary between 1 and 4 PM
After you complete your purchase, you will receive an email with a code and instructions on how to book the date/time of your class!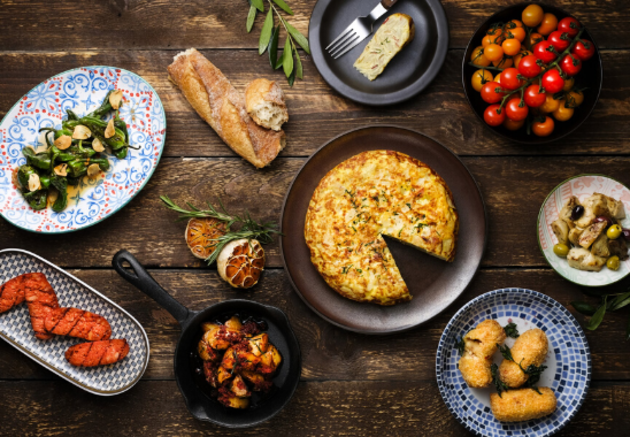 All sales are final