ChefLabs Culinary Dining Experience
food & drink

BEST PRICE
What you will experience
Bucket Listers is excited to partner with ChefLabs to offer you exclusive ticket pricing:

💰General Admission: $125 per person (originally $150)
🗓️Schedule:
Friday, April 21st
Saturday, April 22nd
⏰8:00 PM - 12:00 AM
📍ChefLabs: 123 E 9th Street, Los Angeles, CA 90015

Ticket includes:

- 7-Course set menu tasting with 13 hand-selected dishes within those courses
- Complimentary glass of champagne

About the event:

Welcome to ChefLabs - a unique and unforgettable culinary journey that promises to transport you to a world of food, music, and excitement. We are thrilled to announce our next event, which will take place on Friday, April 21, and Saturday, April 22 in Los Angeles, featuring the award-winning Chef Giannis Parikos.

Chef Giannis Parikos is a Michelin-starred chef with international experience and deep knowledge of the culinary business and hospitality operations. He is the Executive Chef and co-owner of three gastronomical venues at Costa Navarino in Messinia, the co-owner, managing director, and Executive Chef of two brand new restaurants in Paros island, and the consultant to a series of restaurants.

For this event, Chef Giannis has curated a 7-course set menu that is sure to tantalize your taste buds. You will enjoy a journey of flavors as you entice yourself into our immersive visual show. Each ticket includes access to our hand-curated set menu and a complimentary glass of champagne. 

But ChefLabs is not just about food. We have carefully selected musical talents to create an atmosphere that will uplift the entire immersive experience. Our hand-selected soundscape by Tony L. Issac will take you on a journey that will stimulate all the senses.

And that's not all! We have a mesmerizing visual show that is sure to leave you in awe. Through our act, you will journey through sound, taste, vision, touch, and smell, creating a memorable experience to cherish for the time to come.

Join us for this once-in-a-lifetime culinary journey featuring our signature blend of international cuisine, intriguing performances, and incredible food. We look forward to having you join us at our second exclusive event in Los Angeles at an all-new location. Don't miss out on this opportunity to enjoy an experience through taste, sound, vision and take part in what is sure to be a memorable experience – experience ChefLabs.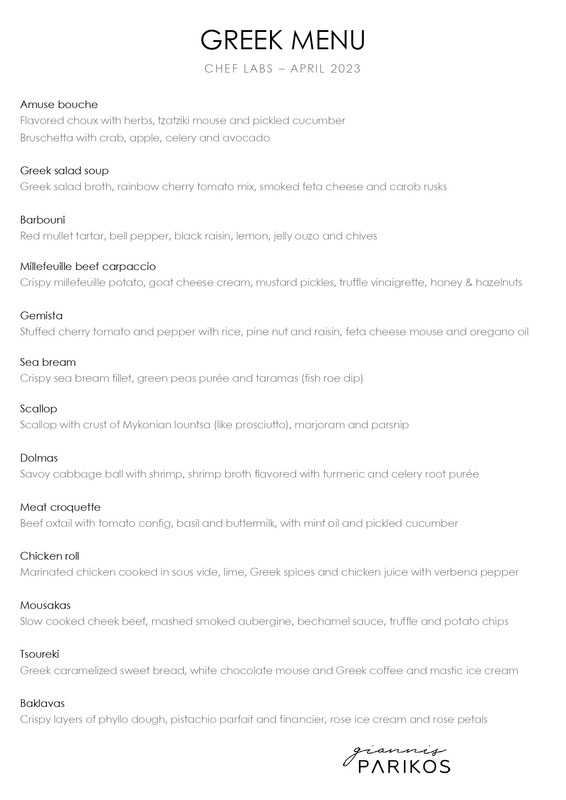 This is a 21+ event.
All sales are final. No refunds or exchanges.
Coming soon!
Add to your Bucket List to join the waitlist. Be the first to hear when tickets go on sale!
Frequently asked questions