Published Invalid Date
Philadelphia Bucket List: The 21 Best Things To Do
The City of Brotherly Love welcomes you with a bear hug... and a cheesesteak. 🧀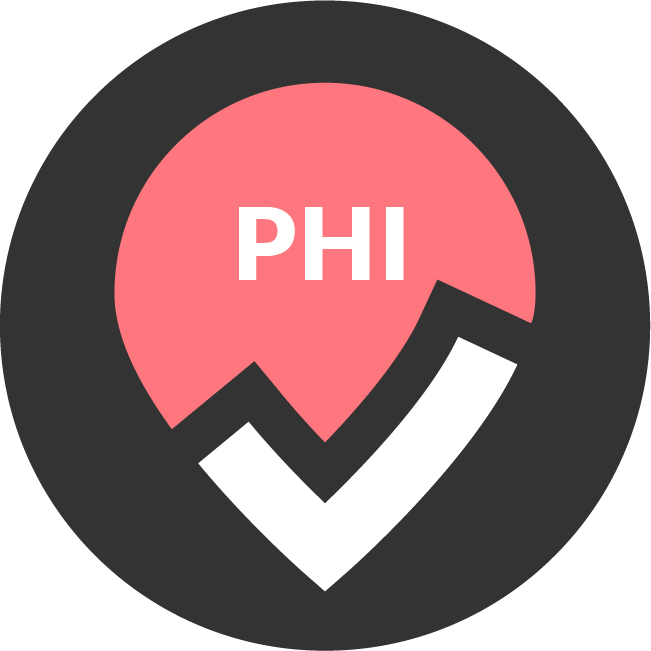 by Philadelphia Bucket List
Philadelphia is a semi-mysterious city. Overshadowed by its neighbor up north, New York, and not quite as known as the Nation's Capital of D.C. a few hours south. People come here with the expectation to eat cheesesteaks, make Always Sunny references, and gawk at the intensity of Eagles fans. While they may take part in those activities, visitors are often surprised to learn there is more to the city than fake wiz and Danny DeVito (we LOVE his work!). Learn more about what to do in the city with our Ultimate Philadelphia Bucket List.
Liberty Bell
View this post on Instagram
First on the list is the Liberty Bell. While it may not be as bright and flashy as some of the other iconic Philly attractions, we can't exclude this piece of history when it comes to the ultimate Philly bucket list. What was once placed at the steeple of the State House, The Liberty Bell is a symbol of freedom, used to summon the citizens of Philadelphia to hear the Declaration of Independence. It's worth a visit if you're in Philly for the first time, because, history.
Where: 526 Market St, Philadelphia, PA 19106
Eastern State Penitentiary
View this post on Instagram
What was once the most famous and expensive prison in the world, is now an iconic (and spooky) Philly attraction that showcases a place designed to provoke regret to some of the country's most dangerous lawbreakers. FYI: the prison no longer houses convicts. Take a tour of The Eastern State Penitentiary and visit the cells of notorious convicts such as Al Capone or bank robber, "Slick Willie" Sutton. During the fall, The Eastern State Penitentiary hosts Terror Behind The Walls, a seasonal haunted house bound to make even the toughest of macho-men shriek.
Where: 2027 Fairmount Ave, Philadelphia, PA 19130
El Vez
View this post on Instagram
While Philly's restaurant scene has exploded and Stephen Starr is no longer the only notable restaurateur in the city, El Vez still remains a Philly classic. Loud and boisterous, El Vez serves contemporary Mexican food in the heart of Philly's Gayborhood. Head in for a margarita and enjoy one of the largest selections of tequila in the city - bottoms up!
Where: 121 S 13th St, Philadelphia, PA 19107
Philadelphia Museum of Art
View this post on Instagram
Widely known for their iconic "Rocky Steps," Philadelphia's Museum of Art overlooks the Ben Franklin Parkway in Fairmount. The museum includes a range of artwork from ancient to Renaissance to one of the most impressive modern collections in the world! Holding over 25 exhibitions every year, each exploring different topics such as innovative design, contemporary Korean craft, Art to Wear, and more!
Pro Tip: Stop by every first Sunday of the month and weekly Wednesday nights for pay what you wish entry.
Where: 2600 Benjamin Franklin Pkwy, Philadelphia, PA 19130
Rocky Steps
View this post on Instagram
We know, we know, technically the Rocky Steps are part of the Art Museum, but we count them as their own entity. Climb to the top of the steps and take the iconic flexing picture while overlooking the City of Brotherly Love. If you're the active type, use the steps to your advantage as a challenging (and free) workout. A couple runs up and we can promise, you'll be winded (at least we were) - but hey, the view is pretty!
Where: 2600 Benjamin Franklin Pkwy, Philadelphia, PA 19130
Franklin Institute
View this post on Instagram
There's a reason The Franklin Institute is Philly's most visited museum. This science museum caters to a range of ages, making it a family-friendly experience the entire gang will enjoy. There's a planetarium, Escape Rooms, and most notably the Giant Heart - an exhibit that allows children (and adults) to learn about the human heart as they walk through an enormous replica of the oh-so lovable organ.
Where: 222 N 20th St, Philadelphia, PA 19103
Silk City
View this post on Instagram
What do you get when you mix a diner car, funky outdoor patio, and a nightclub? Silk City. Silk City is perfect for many occasions, like lounging on their patio while enjoying the world's best breakfast sandwich* in the morning or showing up a few hours later to dance the night away with live music. Silk is affordable with a loaded menu featuring top contenders like the breakfast sandwich*, chicken and waffles, salmon fried rice, and mac n' cheese.
*Seriously, after eating breakfast sandwiches in other restaurants, cafes, and diners across the country, we can confidently tell you - nothing compares to the one at Silk City.
Where: 435 Spring Garden St, Philadelphia, PA 19123
Giorgio On Pine
View this post on Instagram
BYOB restaurants may exist in other cities, but there's no place like Philly when it comes to bringing in your own bottle(s) of wine to dinner. Escape the cold at Giorgio on Pine, a popular authentic Italian BYOB in the heart of Philadelphia. This hidden gem has gained a fan following over the years for its menu with highlights including the gnocchi pasta tossed in a 12-hour braised beef meat sauce. (Yes, our heart just skipped a beat).
Where: 1328 Pine St, Philadelphia, PA 19107
The Sports Stadiums
View this post on Instagram
It wouldn't be a trip to the 215 without a visit down to the stadiums in South Philly. Regardless of how devoted of a fan you are, Philadelphia is a city heavily-influenced by sports, and it's worth checking out this wild side of Philly. The stadiums are all located in close proximity and provide a fun team-bonding activity (by bonding we mean: over how crazy your Philly-friends get about sports...go team go)! If you didn't score tickets to the game, don't fret! Philly tailgates are more than half the fun.
Where: 3600 S Broad St, Philadelphia, PA 19145 (closest subway stop)
Check out the stadiums:
Xfinity Live
View this post on Instagram
If the idea of attending the game just isn't in the cards for you, head down to the stadiums and avoid the cold by making a pivot at Xfinity Live. Xfinity is one giant entertainment destination with over 6 bars housed in a single building. Here you can connect with other crazy fans, have easy access to the bathrooms (good luck at those tailgates), and ride the mechanical bull at PBR - just don't get too confident on that thing, they'll throw you off within 10 seconds!
Where: 1100 Pattison Ave, Philadelphia, PA 19148
LOVE Park
View this post on Instagram
LOVE Park is a plaza located in Center City and named after the iconic Robert Indiana Love sculpture which overlooks the area. What used to serve as a popular destination for skateboarders, is now a top tourist spot with food trucks lining the park during the week. If you come to Philly during the winter, here you can hit up the Christmas Village, an outdoor Christmas market located in the park.
Where: Arch St, Philadelphia, PA 19102
Longwood Gardens
View this post on Instagram
Located about an hour outside Philly, Longwood Gardens is a botanical garden for those looking to escape the bustling city life for a couple of hours. The gardens host a series of events throughout the year such as performances, educational workshops, and kid-friendly adventures. Trade in a day of skylines and subways for flowers and fresh air at the beautiful Longwood Gardens. Take that much needed relaxation you know you deserve.
Where: 1001 Longwood Rd, Kennett Square, PA 19348
Parc
View this post on Instagram
What puts this Stephen Starr French bistro on this list versus other establishments? The location overlooks Rittenhouse Square Park, making it the perfect destination for people-watching. Head over for a croissant and enjoy watching health-inspired Philadelphians go on their morning run (we're not judging them) or stop by for an evening soirée for wine and cheese that'll make you feel like you're in Paris, (sans Eiffel Tower).
Where: 227 S 18th St, Philadelphia, PA 19103
The Mann Center
View this post on Instagram
Ain't no concert like a Mann Center concert, - at least that's what every single Philly native will tell you about this non-profit performing arts center located west of Fairmount Park. The venue holds approximately 14,000 guests (some seats covered, some outside), and has hosted popular artists such as Ed Sheeran, Phish, Norah Jones, as well as Orchestras, and comedy shows. Many of the shows allow outside food and drinks, so grab a blanket and pack a picnic - just be sure to check their website as rules vary from concert to concert!
Where: 5201 Parkside Ave, Philadelphia, PA 19131
Philly Cheesesteak Culture
View this post on Instagram
This one is a bit more polarizing because each visitor has picked their poison between Pat's and Geno's. These cheesesteaks are Philly staples and you can't come here without trying one (or both - do a taste test, they're right across the street from one another in South Philly). After you give them a go, try Dalessandro's Steaks for a lesser-known Philly cheesesteak experience and crown the ultimate winner yourself.
Where:
Pat's: 1237 E Passyunk Ave, Philadelphia, PA 19147
Geno's: 1219 S 9th St, Philadelphia, PA 19147
Dalessandro's: 600 Wendover St, Philadelphia, PA 19128
Magic Gardens
View this post on Instagram
Would you believe us if we told you one of Philly's top tourist attractions is actually made up of a bunch of old glass and trash particles? Magic Gardens, brought to life by mosaic artist Isaiah Zagar, was initially inspired by Zagar's travels and experiences with other artists. Magic Gardens is the largest mosaic created by Zagar, and includes everything from old wheels, glass bottles, bike spokes, and any other random item you can think of.
Where: 1020 South St, Philadelphia, PA 19147
PHS Pop Up Beer Garden
View this post on Instagram
Pennsylvania Horticultural Society's pop-up beer garden is the perfect summertime tropical oasis. The small beer garden is located right on South Street and serves food from the owners of Khyber Pass Pub, Cantina Dos Segundos, and other Philly-faves. PHS draws a large crowd, so be sure to get there early or send a friend to save you a seat!
Where: 1438 South St, Philadelphia, PA 19103
Zahav
View this post on Instagram
Philadelphians can rejoice in a hummus frenzy at Michael Solomonov's Israel-inspired restaurant. Try out the tasting menu or opt in for some smaller plates - trust us, no matter your decision, the food here will not disappoint.
Pro tip - Make a reservation months in advance! This place is one of Philly's most talked about restaurants and it books up fast.
Where: 237 St James Pl, Philadelphia, PA 19106
Bok Building


(Photo Credit: Bok Bar)
Where do we begin to describe Bok? What used to be a school, is now a renovated work space that provides tenants with affordable accommodations for small business and such. Try out a yoga class, shop one of their flea markets, hit up Bok Bar rooftop for drinks or it's indoor counterpart, Irwin, for a high-end meal (both rooftop establishments provide stunning views of the city).
Where: 1901 S 9th St, Philadelphia, PA 19148
Frankford Hall
View this post on Instagram
Raise a stein for Frankford Hall! We can't forget the iconic biergarten, located in the heart of Fishtown. Frankford Hall has that "Instagrammable" ambiance with tons of natural light, large garage door windows, and trees strung with twinkling lights. They have a food menu, serving typical German food such as Riesenpretzels, Weisswurst, and Kasekrainer - food we cannot pronounce but love to eat.
Where: 1210 Frankford Ave, Philadelphia, PA 19125
Delaware River Waterfront
View this post on Instagram
We're closing out the list with the Delaware River Waterfront. There is so much going on here that it's hard to narrow it down to just a few sentences... but we'll try. Ice skate at the Blue Cross rink during the winter, stretch out in a hammock with a beer at the Spruce Street Harbor Park in the summer, or rock out to your favorite music with a Penn's Landing show. The list goes on and on, but there's something for everybody during every season along the water!
Where: 121 N. Columbus Blvd Philadelphia, PA 19106