Published Invalid Date
10 Outdoor Activities In LA
Time for Angelenos to flex their spring weather bliss 🌴.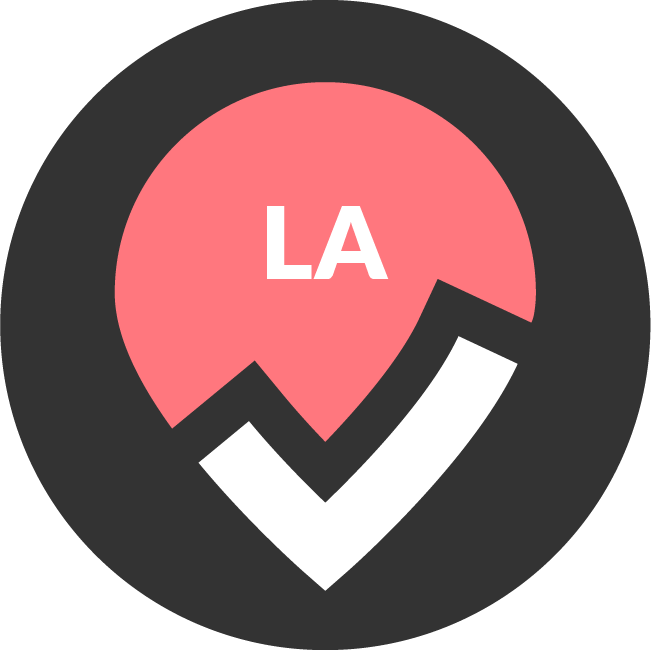 by Los Angeles Bucket List
Los Angeles is known for its Mediterranean climate, making it most always a sunny time to go outside—no matter the season. Below we've assembled a list of some of the best covid-safe ways to spend your days in the open, socially-distant Los Angeles air. For our favorite hikes, marine explorations, beaches and botanical gardens, read on:
Take a Pedal Boat on Echo Park Lake
Although it's currently closed, we're hoping these enchanting Swan Boats return soon. Take a pedal boat to explore the beautiful lake, and to find famed lotus beds and fountains. You can even join for a glowing night ride starting at sunset 7 days a week! (Reservations are required)
Where: 751 Echo Park Ave, CA 90026
Note: You can currently ride swan boats in Long Beach if you're looking for a similar activity
Drive-In At The Park

Who's in for a drive-in movie? The immediate hit drive-ins feature cult favorite and ultimate classic outdoor movies throughout the LA area - namely in Culver City, Santa Monica and Santa Clarita. Grab friends, pups, dates and pile into your tailgate with pillows and popcorn for an ultimate sunset flick.
Where:
Culver City: Kenneth Hahn Disc Golf Course, 4100 S. La Cienega Blvd, LA, CA 90056
San Clarita: Castaic Lake Park Headquarters, 32132 Castaic Lake Dr, Lot 11, Castaic, CA 91384
Culver City information.
Santa Clarita information.

Malibu Wine Hike

Sign us up for a guided hike exploring the vineyards of Saddlerock Ranch, chumash Native American cave paintings, organic gardens, and more. Guests will receive wine to-go when the hike concludes to get a taste of the Malibu and Santa Monica Mountains they just explored.
Where: 32111 mulholland hwy Malibu, CA 90265
Jetski Adventure to Catalina Island

This extravaganza from Long Beach to Catalina Island is a full vacation in itself. You'll depart on a jet ski for a 2.5 hr ride to Catalina, stopping along the way to play with sealions, dolphins, whales and sunfish, as well as a free swim at Blue Cavern Point. Riders will then get to enjoy lunch, hiking and snorkeling on the island, before heading back for the day.
Where: 700 Queensway Dr
Surf Lessons with Fun Surf LA
Learn to surf at one of the most famous beaches in LA during this class at Venice Beach! The lively 2-hour private or semi-private surfing lessons are ideal for everyone, from beginners (even first timers!) to upper or intermediate surfers looking to level up or just enjoy the day.
Where: South of Venice Fishing Pier, Los Angeles
Kayak & Paddle Board Tours with Sea Lions

Enjoy the serene atmosphere of beautiful Marina del Rey while kayaking or stand up paddle boarding. Find hidden spots in the marina and discover local wildlife, including sea lions, dolphins and a wide variety of birds.
Where: 13901-13971 Panay Way, Marina Del Rey, CA 90292
Wellness Yoga & Sound Baths In The Malibu Mountains
Bringing it back to Saddlerock Ranch, enjoy a 50-minute Hatha style yoga class overlooking scenic views of the grounds featuring the stunning vineyards, mountains and exotic animals. Due to current COVID-19 regulations, they won't be giving out their usual cheese boards, but they will be sending all guests home with a bottle of wine. So all is forgiven ?.
Where: 32111 Mulholland Hwy, Malibu, CA 90265
For more information on Yoga & Wine.
For more information on Sound Baths & Meditation.
Stroll the Botanical Gardens at the Huntington Library

The Huntington has reopened its immaculate botanical gardens for Angelenos to bask in. A variety of themes span the 120 acres of gardens; including a Desert Garden, Shakespeare Garden, Children's Garden, and Japanese garden. Most recently added is the 15-acre Chinese-themed "Garden of Flowing Fragrance," built in part by Chinese artisans. Also called Liu Fang Yuan ???, the space is filled with Chinese plants and framed by exquisite architecture.
Where: 1151 Oxford Rd San Marino, CA 91108
Luxury Private Picnics
Bring your birthday party, brunch, or date night to extravagant life with a pre-set luxury picnic! With the finesse skill of the bachelor producers, these picnic wizards provide everything you need—pillow and rug seating, fresh flowers, signature decor, candles, and more—all you have to do is show up and enjoy! And, with Bucket Listers' exclusive experience, you can receive a complimentary extra 30 mins (total 2 hours) and either a complimentary game box or romantic cabana.
Where: Eligible locations of your choice in Santa Monica, Venice Beach, or Marina Del Rey.
Lounge at El Matador
View this post on Instagram
A small, rocky and absolutely beautiful state beach lies in Malibu. You can only reach it by a steep and gravel path from a paid parking lot, but seeing the sunset from here is worth it.
Where: 32350 Pacific Coast Hwy, Malibu, CA 90265
SoCal Flora at Descanso Gardens

Descanso Gardens' magical 600+ varieties of camellia are blooming between the middle of February and early May, as are some five acres of roses. Visitors can also stroll through paths lined in lilac, orchid, fern and California native plant areas, as well as a Japanese-American tea house.
Where: 1418 Descanso Drive, La Cañada Flintridge, CA 91011
Bridge to Nowhere Bungee Jump
View this post on Instagram
We gotta earn our "bucket listers" title with a few thrillers. Conquer your fears and free your soul by bungee jumping from the iconic 121′ Bridge to Nowhere. You'll also take a 5-mile hike along a sparkling mountain river as you wind through the beautiful Angeles National Forest to get there.
Where: Mt Baldy, CA 91759 34.2832° N, 117.7471° W