Published Invalid Date
The Ultimate California Road Trip Guide
From posh wineries to ancient natural world wonders: 14 of our favorite California road trip gems.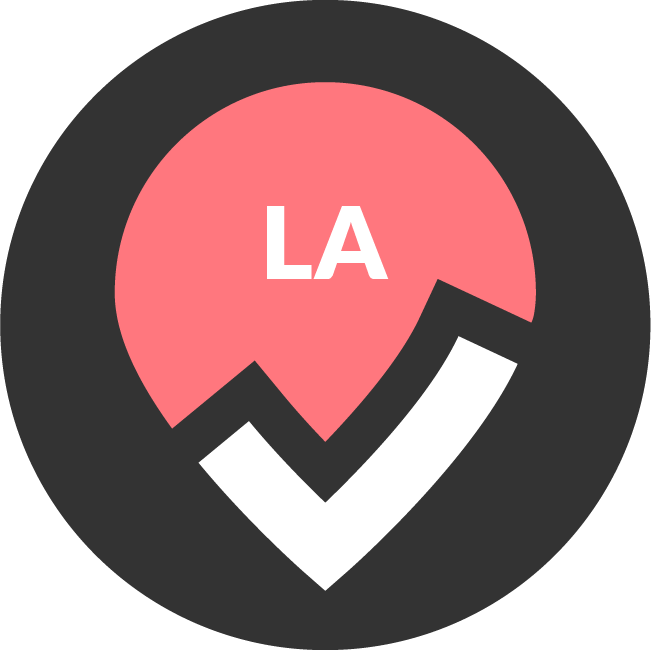 by Los Angeles Bucket List
California may have been nicknamed the "Golden State" because of the 1848 gold rush, but it continues to live up to the name today with an absolute richness of activites. A road trip here can easily consist of visits to exotic beaches, alpine resorts, world-class theme parks, and otherworldly natural features all in one go! Yet as the famous Ralph Waldo Edison quote–or was it our 2006 Tumblr bio?–goes: It's not the destination, it's the journey. Therefore, while road trip stops listed below may ultimately be the photos making the gram, the memories (read: inside jokes) you make with your friends on the road are just as important.
With obscure fast-food runs (Iceberg Drive-Inn, we're looking at you) and bathroom stops every 45 minutes, sometimes you're going to need a little help to pass the time on your drive. Our Bucket List recommendation? "Shotgun!" the ultimate road trip companion game that keeps things exciting with a deck full of dares, trivia, revealing questions and more where the player with the most points by the time you get to your destination wins.
With questions like: "How many miles apart are New York City and Los Angeles?" and fun shaming tactics like "If anyone is wearing jeans, subtract a point and ask if they're okay. There's no way they're comfy right now." You can even get points for things like "Anyone who has sent a work email on this trip gets a point for their dedication to corporate America." Fun (the game, not the work emails 🤮)!
Since a CA road trip should be at the top of your Spring Bucket List, you can get your hands on the "Shotgun!" game here.
It can be so hard to know what to hit across our favorite 840+ mile coast, so we've pulled out 14 of our bucket list-approved stops below:
Tahoe
Distance from SF: 190 miles | LA: 440 miles | SD: 530 miles

Credit: Jeremy Wood
Let's take it from the top with the stunning wilderness playground: Lake Tahoe, named for its sapphire-blue, massive snow-melt lake (described by Mark Twain as "the fairest picture the whole earth affords"). Luxuriate a summer day away floating down the Truckee River in a cushy inner tube, or sipping cocktails at the waterfront Gar Woods Grill and Pier. (Or if you're seeking a challenge, try undertaking the Tahoe Rim Trail).
Visiting for the snow season? You'll have your pick of alpine resorts and ski areas—but try Heavenly, Squaw Valley or Northstar for the quintessential experience. New to powder? Boreal is a beginner-friendly hill, and probably the most affordable lift tickets in Tahoe—boasting discounts like $15 fridays.
Play this "Shotgun!" card at your Tahoe stop: First person to spot a body of water gets a point. I mean this should be an easy one to start off with, friends.


Napa
Distance from SF: 50 miles | LA: 430 miles | SD: 550 miles
View this post on Instagram
Home to one of the world's premier wine regions, Napa Valley has over 400 wineries dotting its soils. "Cabs are here" takes on an entirely different meaning on this coast, seeing as Napa is famous for its prized Cabernet Sauvignon. Stroll through vineyards, talk to winemakers, sip award-winning wines, then get a good night sleep at one of Napa's lavish resorts before heading out for your next road trip stop.
Pit Stop: Sonoma County contains the same amount of wineries over twice the space as Napa (goodbye crowds and wait times!). Check out Kunde Winery, where visitors can hike to reach mountain-top tastings.
Play this "Shotgun!" card at your Napa stop: Lose a point if you've ever thrown up in a car. And maybe take it a little easy at the Napa wine tastings.


Mt. Tamalpais

Distance from SF: 21 miles | LA: 406 miles | SD: 526 miles
View this post on Instagram
You can't discuss scenic California drive locations without a shout out for Mount Tamalpais. Just north of the Golden Gate Bridge, Mount Tamalpais State Park can be seen rising majestically from the heart of Marin County. Take a winding drive to the top of the 2,500-foot marvel, reaching above the fog, in time for sunset for a seriously earth-shattering 360-degree view of the entire Bay Area.
Play this "Shotgun!" card at your Mount Tamalpais stop: Anyone who's driven in a Tesla gets one point. Welcome to the Silicon Valley – home to puffer vests and flying cars.


Santa Cruz
Distance from SF: 73 miles | LA: 341 miles | SD: 461 miles

While Santa Cruz may best be known for its surf community and one of the best-preserved seaside amusement parks in California, its diversity knows no bounds. Some do come exclusively for the beachside fun, but others focus on the local art galleries, the vibrant music scene (don't miss a night at The Catalyst), or seeing the elephant seals and their pups. Whichever you pick the good news is: you can't go wrong.
For dining and boutique shopping by the sea—save some time to stroll through Capitola city. Their stretch of multi-colored venetian stone hotels will have you feeling like you've transported to an island in Greece.
Play this "Shotgun!" card at your Santa Cruz stop: If you are too young to rent a car, you get a point for being radiant and youthful (age requirement: 25). If you're under 25, you're old enough to go on most Boardwalk rides; still not quite there for the whole car rental thing. Better luck next year.


Big Sur
Distance from SF: 140 miles | LA: 295 miles | SD: 121 miles
View this post on Instagram
Yep, Big Sur is home to that picture, and one of the most beautiful stretches of coastal scenery in the state. This is a stop that will be defined by its natural features: particularly its plunging cliffs and unbelievably blue ocean views—plus plenty of secret treasures you haven't already seen on your explore page. Highlights include the purple-sand beach past the main road of Pfeiffer Beach, and a twilight soak in Esalen Hot Springs' natural waters, open to the general public only from 1 a.m. to 3 a.m.
Play this "Shotgun!" card at your Big Sur stop: Next person who has to pee loses a point. How are we supposed to pretend we're a part of the star studded Big Little Lies cast in Big Sur if someone is always having to pee?!


Sequoia National Park
Distance from SF: 262 miles | LA: 203 miles | SD: 323 miles
View this post on Instagram
One of California's most signature natural wonders is by far its ancient, giant sequoia trees. No west coast road trip would be complete without a stop in the magical Sequoia National Park, with a stop to see the famous General Sherman Tree towering over the giant forest. Bonus: there are even underground crystal caves to explore, featuring streams and fantastical rock formations.
Play this "Shotgun!" card at your Sequoia stop: If you have a reusable water bottle with you, you get a point for saving the planet. Tree huggers, this one's for you.


San Luis Obispo
Distance from SF: 231 miles | LA: 189 miles | SD: 312 miles
View this post on Instagram
People tend to focus on Northern and Southern California—which works out perfectly for central California's hidden-gem value. Enter: San Luis Obispo (aka SLO), where one can enjoy beautiful uncrowded beach fronts, three award-winning wine regions, and superb farm-to-table dining. Even lesser known is the seaside Cayucos area, containing a historic pier lined with shops, prime surfing spots and tide pools to explore. For an extra unique affair: check out the art and architecture of the world-famous Hearst Castle.
Play this "Shotgun!" card at your San Luis Obisbo stop: First person to spot a billboard witha lawyer's face on it gets three points. Bet you $100 a very specific mental image of a lawyer billboard just popped into your head.


Santa Barbara
Distance from SF: 326 miles | LA: 96 miles | SD: 218 miles
View this post on Instagram
Emphasizing the Golden State's Spanish side, Santa Barbara seamlessly transports visitors to a Mediterranean paradise. Famous for its red-tiled roofs and tropical climate, it has plenty of sprawling beaches and upscale dining to choose from. (Hint, check out the Urban Wine Trail). For a signature experience, join a boat cruise for the best whale watching on the west coast.
Play this "Shotgun!" card at your Santa Barbara stop: Give a point to anyone who brought a swimsuit. Point and laugh at whoever forgot theirs. You know you're heading to the beach right?


Ojai
Distance from SF: 360 miles | LA: 80 miles | SD: 210 miles
View this post on Instagram
One of the more unique locations on the list is Ojai, a small city just northwest of Los Angeles. Often thought of as a spiritual oasis, it's the perfect place to have a restorative retreat. The area boasts a plethora of hot springs, meals made with the freshest local ingredients, and for the such-inclined: five-star luxury hotels. Get lost in their village-like center of art galleries and New Age shops before dinner.
Play this "Shotgun!" card at your Ojai stop: First person who gets a wave from someone in another car wins two points. Ojai – more like Oh, hiii!


Mammoth
Distance from SF: 261 miles | LA: 308 miles | SD: 396 miles
View this post on Instagram
Mammoth is known for providing year-round adventuring, specifically some of California's best resorts for skiing and snowboarding in the winter, and mountain biking in the summer. The majestic town is a base for Devils Postpile National Monument, a formation of basalt columns, and the soaring Rainbow Falls.
You'll want to also take a day trip to Mono Lake Tufa State Natural Reserve. This natural reserve is home to limestone "tufa towers," and a one-million-year-old lake.
Play this "Shotgun!" card at your Napa stop: If anyone brought sports equipment (tennis racket, skis, basketball, etc) on this trip, you just scored yourself one point. Again, this should be an easy one.


Palm Springs
Distance from SF: 487 miles | LA: 106 miles | SD: 139 miles
View this post on Instagram
Next up is the Sonoran Desert oasis city: Palm Springs. Here you'll find seasonal music festivals, pool parties in spades (we love days at the colorful Saguaro Palm), plus stylish spas and golf courses to romp.
If that's all a little too high-maintenance, natural treasures are well within reach. About 40 miles away is Joshua Tree National Park, a dazzling park of desert rocks and dense stands of namesake yucca trees.
Play this "Shotgun!" card at your Palm Springs stop: If you're vegan, you're the reason we can't stop for fast food, so you lose a point. Everyone goes vegan for Coachella right?


La Jolla
Distance from SF: 493 miles | LA: 113 miles | SD: 13 miles
View this post on Instagram
There's a reason they call La Jolla the jewel of San Diego. The idyllic beach town sports fine dining, bubbly nightlife and a popular downtown, nicknamed "The Village" by the locals. But the best part? You'll want to spend time exploring Coronado Island's five sprawling white sand beaches.
Play this "Shotgun!" card at your La Jolla stop: Compliment each player for one point. Vibey!!


Yosemite
Distance from SF: 169 miles | LA: 382 miles | SD: 502 miles
View this post on Instagram
Famed for the iconic granite cliffs of El Capitan and Half Dome, plus ancient sprawling forests—Yosemite's Valley is a world renowned national park. Snag a coveted camping spot on the valley floor, and climb the waterfall-lined "Mist Trail" (Vernal and Nevada Falls) for one of the park's most beloved experiences. For a world wonder with a little less crowd fare, spend a day at Mono Lake. The ancient (over 1 million years old!) lake's salty water is denser than ocean water, which provides a delightfully buoyant swim.
Play this "Shotgun!" card at your Yosemite stop: Next person to pull up social media loses a point. Enjoy the scenery. This one seems to be a little self-explanatory.


Death Valley
Distance from SF: 502 miles | LA: 381 miles | SD: 120 miles
View this post on Instagram
Want to feel like you're on mars in Southern California? Death Valley is your answer. It's known for Titus Canyon, with a ghost town and vibrantly colored rocks, Badwater Basin's salt flats, and is famously North America's lowest point.
Play this "Shotgun!" card at your Death Valley stop: Who is in the worst mood right now? Everyone votes and that person loses a point. Lighten up, babe. The destination is called death, there's no reason for you to act like it.