Published Invalid Date
San Francisco's Ultimate 2022 Summer Bucket List
The Bay Area is bursting with things to do—here's how to have the best summer in SF.
by San Francisco Bucket List
It's summertime in San Francisco, and our favorite beaches, camping spots, parks and festivals are calling!
We're so glad to be back to the warmer weather and open-everything, it can be overwhelming to know where to start. To make it easier for you, we rounded up some of the best picks.
Take a look below are the top ways to have a great summer in SF:
Visit the Neverland Bar
We all need a nostalgia-flavored escape from time to time, and now you can drink magic cocktails in the ultimate Peter Pan experience bar! Experience the wonder of the Blue Lagoon, climb aboard the Jolly Roger, and keep your ears open for the ticking crocodile! There will also be games and prizes to be won throughout, for the competitive "lost boy" in all of us.
Where: Trademark Bar, 1123 Folsom Street
For tickets to Neverland.
Dance at Daybreaker San Francisco | June 11
San Francisco is the 2nd city to host Daybreaker—and Bucket Listers has you covered on exclusive pricing for your ticket. Don't miss dancing among the leaves at the immersive dance party and theatrical show, starting with a magical yoga practice at dusk to live musicians.
Where: Venus Statue: 117 Market St. San Francisco, CA 94103
For more information to Daybreaker San Francisco.
Celebrate #SFPride52 | June 25—26
The iconic, extraordinary SF Pride is back for their 52nd year! Join the two day celebration crowned by marching down Market street at Sunday morning's parade; and revel in this year's theme: #LoveWillKeepUsTogether. For a full weekend guide, here's some options:
Saturday from 12 AM—6 PM:

Hit the public plaza in front of City hall for over 20 community dance, hip hop and soul performers.

Sunday at 10:30 AM:

Join the parade! Marchers walk west along market street to city hall, with vendors and performers encircling the plaza for a celebratory finish. This year's Grand Marshals include vocalist Melanie DeMore, community organizer Vinny Eng, and healthcare advocate Amber Gray.

Finish with drinks after

at the madhouse

The Lookou

t balcony bar, or SF's first gay sports bar

Hi Tops

.
Where: West on Market Street, from Steuart Street to 8th Street
For more information on #SFPride52
Bike the Golden Gate Bridge to Sausalito
Starting in the iconic Fisherman's Wharf, you'll be led on a journey along the coast to see sea lions, dolphins, military forts, a wave and wind organ, and SF's most elegant neighborhood. Cycle your way to and over the Golden Gate Bridge, with stops to snap photos, then coast downhill into sunny Sausalito to catch a ferry back, with the bike.
Where: 2661 Taylor Street
For tickets to Golden Gate Bridge to Sausalito Bike Tour

Zip Through the City in a GoCar
Let GoCar zip you off the beaten path through many of San Francisco's iconic parks, loopiest streets, over GG bridge and back! And may we personally recommend finishing your tour where tour buses can't by winding your way up Russian Hill and down the exhilarating ride of the world's most crooked street (Lombard St).
When: 431 Beach St
For tickets to San Francisco GoCars.
Explore the Ferry Building Farmer's Market
Renowned as one of the top farmers markets in the country—the Ferry Building Farmer's Market is a special summer stroll spot. Shop fruits, veggies, flowers—all from regional farmers and ranchers. The smaller markets are open Tuesdays and Thursdays in the building; and on Saturdays, the market expands to include the rear plaza overlooking the Bay.
The Ferry building resident shops are all open for business as usual alongside the stands. The marketplace is a world-class collection of food, wine, wear and specialty good vendors. Score a juicy cheeseburger at the airy Gott's Roadside restaurant, shop the Benedetta Skincare shop, and peruse for a ceramic gem at Heath Ceramics—one of the few remaining mid-century American potteries, among the near 50 unique shops.
Where: One Ferry Building
For more information on the Ferry Building Farmer's Market.
Have Late Night Drinks at Charmaine's Rooftop
European atmosphere meets California energy at Charmaine's gorgeous rooftop bar. Now serving cocktails from the genius teams behind Bon Vivants and Trick Dog, grab a glass while you watch the stars over the city skyline by their fire pit.
Where: 1100 Market Street

For more information on Charmaine's
Picnic in Mission Dolores Park
Home to traditionally the warmest weather in the city, and large enough to handle its huge weekend crowds with ease, there's no SF summer without dolo days. Bring your friends to enjoy drinks under a shady palm tree, views of the downtown skyline, and eclectic people watching.
Where: Dolores St &, 19th St.
For more information on Mission Dolores Park.
Set Sail Under the Golden Gate Bridge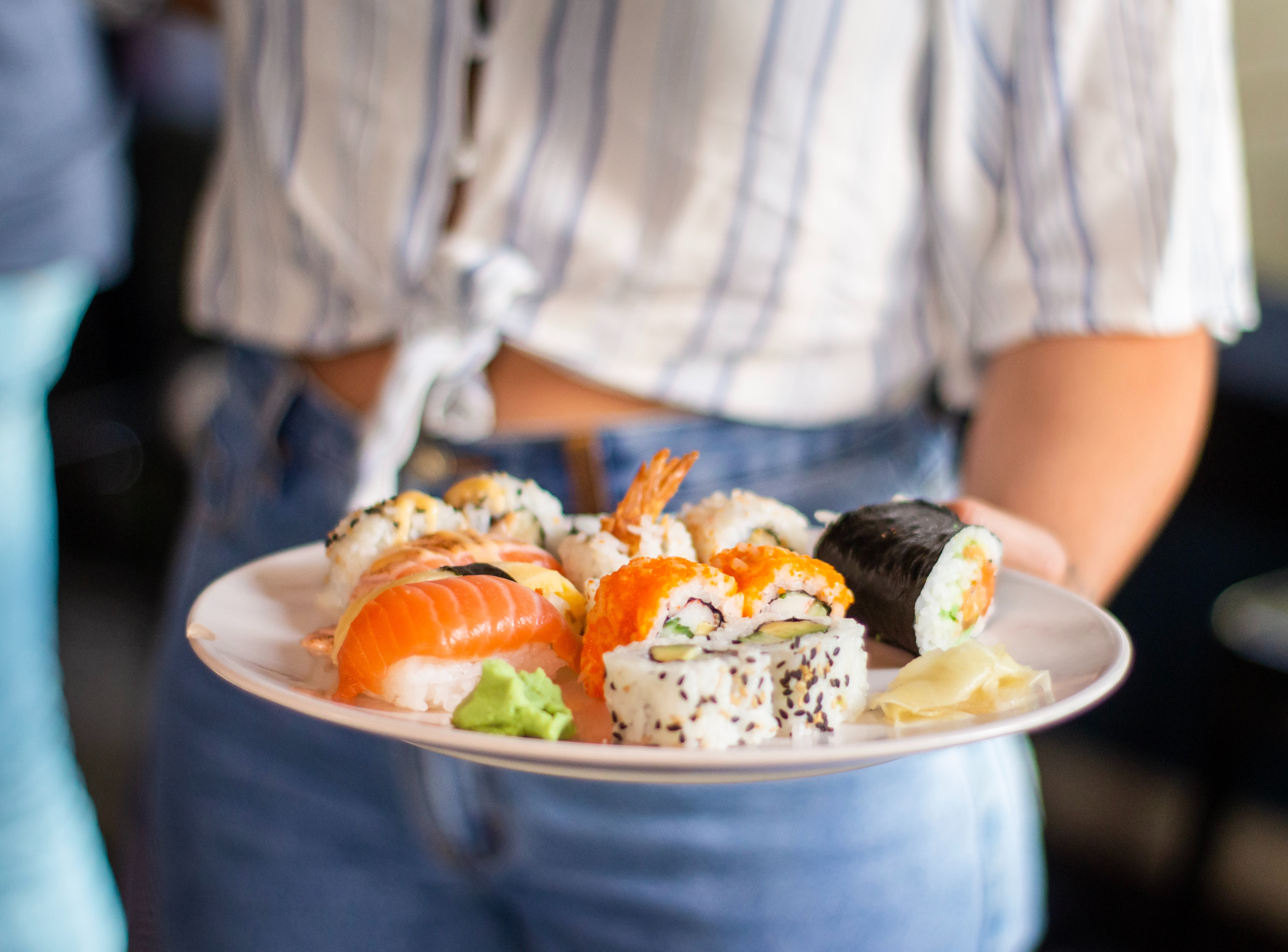 They don't call it the "City by the Bay" for nothing! Whether you're looking for a whole family adventure or a romantic evening for two, there's a sail for you. See some of the Bay's most popular attractions up close and personal, like Alcatraz Island, underneath the Golden Gate Bridge, and ocean views of the city's famed skyline.
Where: Pier 39
For tickets to Sailing Adventures and Tours
Outside Lands | August 5—7
The annual multi stage festival held in Golden Gate Park is back for the first time in August since before the pandemic! This year's headliners are the incredible Green Day, Post Malone and SZA—plus they're known for their star studded comedy tent and the weed-friendly Grasslands. Snag a 1, 2 or 3 day pass to enjoy the SF tradition.
Where: Golden Gate Park
For tickets to Outside Lands.
Take a Waterbike Fitness Class in the Bay
Take your fitness outside this summer. Starting out from South Beach Harbor Marina at Pier 40, this tour will go for a casual and comfortable, yet moderately intense, waterbike ride for 1 to 3 miles. Learn posture, proper water biking techniques, and a bit about the San Francisco Bay.
Where: 899 2nd Street South Beach Harbor Marina, Gate 04, G Dock
For information on SpinOut Fitness.
Wine Tasting on Treasure Island
Treasure Island has been reinventing itself as a mecca for wine lovers, with tasting rooms packed into less than one square mile and sparkling water views while you sip. Try out Treasure Island Wines for outdoor wine tastings and picnics. Woods Island Club for a laid back tour— keep in mind it's open Friday, Saturday, and Sunday only. We also recommend Aracely Cafe for even more wine and their great brunch (Wednesday through Sunday 8 AM to 3 PM).
For more information on where to eat and drink on Treasure Island.
Stern Grove Festival | June 12—August 14
Festival hoping this summer? Stern Grove Festival is a beloved SF summer tradition for 85 years and counting. Each summer, the festival presents 10 free concerts, featuring a mix of popular headliners, Rock & Roll Hall of Famers, Grammy Award-winners, and rising new stars. Even Joan Jett has perfromed in the past.
Where: Sigmund Stern Grove, located at 19th Avenue and Sloat Blvd
For more information on Stern Grove Festival.
Day Trip to Napa
A Bay Area summer pairs best with an escape to California's famous wine country! For a full list of which beautiful grounds and grapes to hit, check out our top 10 wineries. For a rising star suggestion: we'd like to put you on to the stunning, palm-flanked estate Scribe Winery, which offers vibrant wine flights and seasonal bites. The winery is a beautiful stucco building that pulls you out of the polished California wine country and seemingly places you into someone's rustic home.
For more top wineries to check out.
Soar 15 Stories in the SkyStar
The glowing, 150-foot SkyStar Wheel provides riders with unmatched views from the Pacific Ocean to downtown. It has extended its stay until 2025! Hop in a cushy gondola, which seats up to 6, for twelve minutes of soaring over Golden Gate park.
Where: 1 Bowl Drive, San Francisco, CA 94121
For tickets to the SkyStar Wheel.
Catch A Giants Game at Oracle Park
With the MLB back on track, it's time to grab your seat at Oracle Park. Whether you're a Giants die hard—or there for the brews and garlic fries—a good time is guaranteed. This summer, look out for Pride Night June 11. The game against the LA Dodgers will include SF Pride Socks gifted by Peet's Coffee.
Where: 24 Willie Mays Plaza, San Francisco, CA 94107
For more information on Oracle Park.
Explore Union Street Festival
Since 1976, Union Street Festival has kicked off the summer weekend festival season in San Francisco. Pursue the market's plethora of tents for a masterpiece from a local artist, enjoy live jazz, nosh on bites from gourmet food vendors, and more! It all takes place within six lively city blocks!

For more information on the Union Street Festival.
Go Camping at Kirby Cove
Through a grove of cypress and pines, a one-of-a-kind view of the GG bridge towers awaits. Campers of this local gem can bask in breathtaking views of San Francisco, enjoy a delightful beach area and swing, and hike around the headlands during their stay. Just make sure to grab a reservation—Kirby Cove features a coveted five overnight campsites.
For reservations at Kirby Cove.
Attend Emo Brunch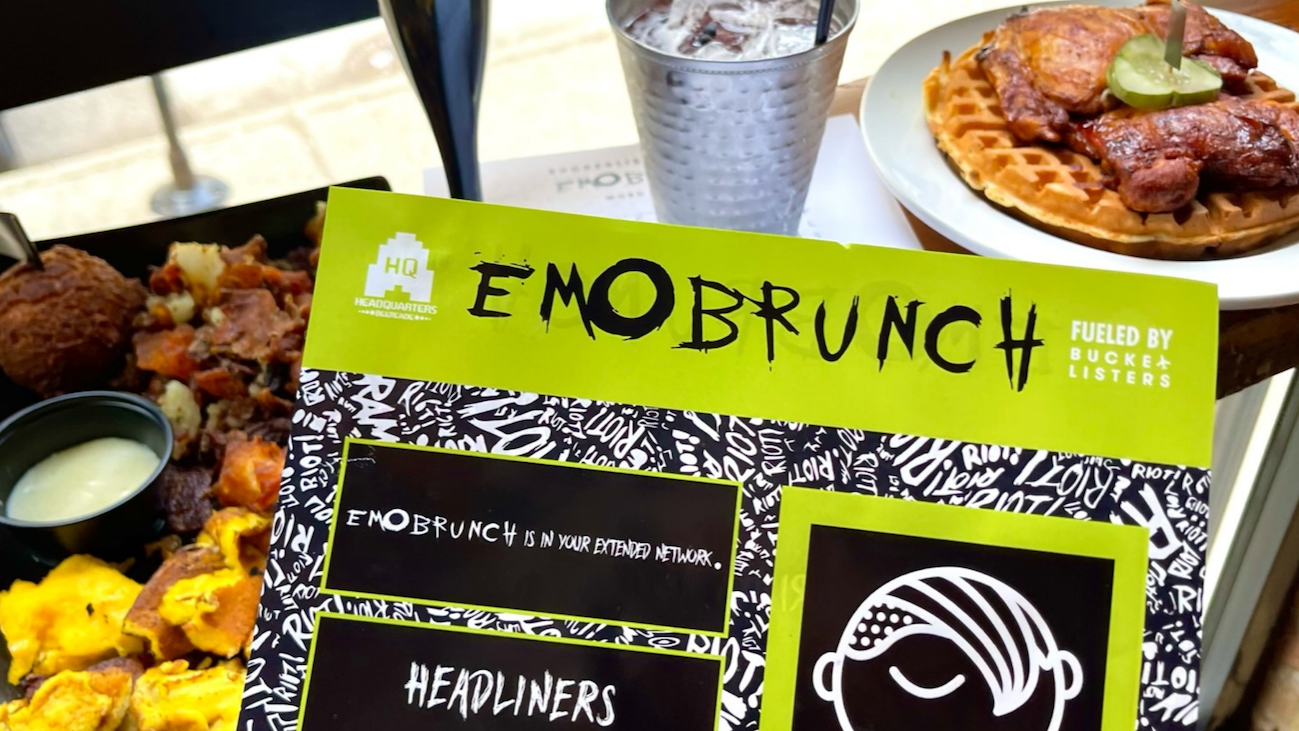 Reactivate your MySpace page for the brunch throwback of our dreams! From food and drinks to booming music—Emo Brunch is a limited brunch series inspired by all things EMO era. Get ready for welcome mimosas and entrees like Pancakes! At the Disco and Black Parade Avocado Toast in 90 minute jam sessions.
Where: The Midway: 900 Marin St, San Francisco, CA 94124
For tickets to Emo Brunch.
Hike to Twin Peaks from the Castro
Hikes don't always have to be backcountry affairs. Starting at the intersection of Market and Castro street, and going on to rise 900 feet, this hike peaks on a magnificent 360-degree view of the city. We recommend the step-by-step route from the late SF native Bill Choissier, and bringing a jacket (the wind can be brutal) for the top.
Attend a Comedy Show
Laughter makes everything better—including your summer in SF. To get your fill on Friday nights, don't miss visiting this underground and intimate comedy series taking place at the bar of the Palace Theater. Bucket Listers is excited to bring you exclusive ticket pricing of $25 per person.
Each show includes about eight comedians in ten minute spurts, composed of rising stars, SF's top performers and traveling headliners from LA. So trust us when we say there's something for everyone's taste. Their lineups include comedians who have appeared in The New Yorker, Netflix, Comedy Central and HBO.
Entrance to the speakeasy venue is at the Sam Lee Laundry to the left of China Live.
Where: The Palace Theater: 644 Broadway, San Francisco, CA 94133
For tickets to live comedy shows.
Cool Off with a Sweet Treat from Mitchel's Ice Cream
Summer and ice cream go hand and hand, and one of the most beloved scoop spots in the city is this family-owned Mission shop! Mitchel's serves up all of its signature 40 flavors daily, vibrantly made from fruits imported from the Philippines. Mitchell's was the first ice cream place in the Bay to offer mango ice cream and the flavor remains their best seller, though other popular choices include ube and avocado.
Where: 688 San Jose Ave at 29th Street
For more information on Mitchel's Ice Cream.
Eat at Waterbar
When a place is regarded as one of San Francisco's best seafood restaurants: we can't bucket list it fast enough. Waterbar is seated at the sparkling SF Embarcadero waterfront, with panoramic views of the bay, Bay Bridge, Treasure Island and SF skyline. Treat yourself to a lux night out you won't forget.
Where: 399 The Embarcadero.
For more information on Waterbar SF.