Published Invalid Date
Chicago's Ultimate 2022 Summer Bucket List
The best events and activities this summer - presented by NÜTRL Vodka Seltzer. ☀️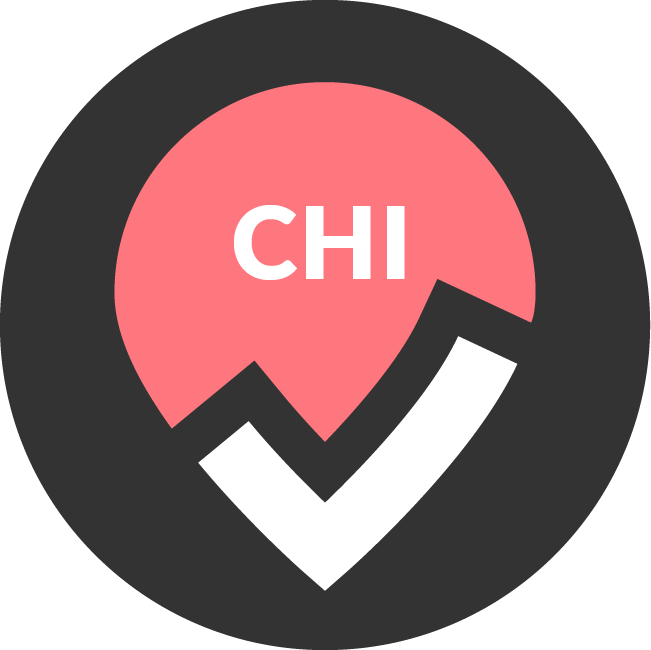 by Chicago Bucket List
It's summertime in Chicago, which means kayaks are dotting the riverfront, Millenniums Park's film and concert series is back, and our favorite patios, beaches, daytrips and festivals are all calling our names!
It can be overwhelming to know where to start, but Bucket Listers and Nutrl have you covered with this list of the top ways to spend summer of 22' in Chicago.
Check out Chicago's Amazing Street Festivals
While it can be argued every season in Chicago is festival season, summer sure brings up the extra fun and great weather ones. Chicago's Tequila Tasting Festival, May Fest 2022, Gold Coast Art Fair, Do Division Street Fest, and Pride In The Park are all on the docket—plus many more.

For exclusive ticket pricing on the Gold Coast Art Fair.
For more information on Chicago's Street Festivals.
Try a Gold-Plated Ice Cream Cone at Kurimu
Summer pairs best with ice cream scoops, and there's nowhere cooler to get it them then Kurimu, the home of Chicago's original Gold & Silver ice cream. They also have various colored cones, an extensive and exotic flavor list—purple yam, anyone?—and treat items ranging from rich and creamy ice cream to tempting bubble tea.
Where:
Little Italy 1159 W Taylor St
Wicker park 1632 W Division St
For more information on Kurimu Chicago.
Go for Bottomless Brunch and Mini Golf
Keep things light hearted with a day of mimosas, (healthy) treats, and game play! While there are tons of amazing brunch options in Chicago, one of our favorites is Paradise Park's bottomless brunch for $30 per person between 10:30 AM — 1:30 PM! Start the day in high spirits in their tropical camper with mimosas and their delicious and hearty breakfast sandwiches.
Then, putt off your full stomachs with a round of mini golf at Big Mini Putt Club! The 9 hole custom-built course is delightfully kitschy and creative (and a whopping 5,000 sq feet)--and boasts a full bar of its own to refuel your buzz as needed.
The cherry on top to the day though? Finish with a delicious plant-based cinnamon roll from Cinnaholic Bakery, the 100% vegan, gourmet and hand-baked bakery. (Then we officially approve of succumbing to a food, golf and drink coma.)
Visit City Winery
Take a pit stop on your stroll down the riverwalk to sip on a glass of vino at City Winery's Wine Garden!
Enjoy their full dining menu with seasonal cocktails, local craft beers and of course, City Winery wine, produced at the West Loop location. Grab a seat on the patio or order a glass from the walk-up bar and take in views of the river, skyline and Midwest sunsets.
Where: City Winery Chicago, 11 W. Riverwalk South, Chicago
For more information on City Winery Chicago
Hit the Shore for a Beach Day
Visitors may not alway know about the beach options in Chicago, but thanks to Lake Michigan, there are 26 official stretches of sand near the city! North Avenue Beach is Chicago's most popular, and in summer you'll find the spot packed with people enjoying volleyball games, sandcastles, and jumping in and out of the lake to cool off. If you're on the Southside, try Foster Ave or 63rd Street!
For more information on Chicago beaches.
Tailgate Lake Michigan on a Party Boat Cruise
A great summer requires a great lake, and Bucket Listers is excited to partner with Tailgate the Lake Charters to offer you exclusive pricing to the party boat cruise of our dreams! For three hours you and 13 of your crew can set sail, play beer pong and flip cup, and dance the day away in and out of the water. Reservations start May 2022 and go all summer long.
Where: 400 East Monroe Street, Chicago, IL 60603
For more information on the Party Boat Cruise.
Listen to Live Music at Millennium Park's Outdoor Concert Series
Millennium Park doesn't only host an outdoor movie series—it also provides a handful of free outdoor concert dates all summer! Featuring a spectrum of established and emerging artists, grab a lawn seat and enjoy the soaring Pritzker Pavilion and city skyline views as you vibe to good tunes.
Where: 201 E Randolph St

For more information on the Millennium Park Summer Music Series.
Shop at Chicago Farmers Markets
Summertime makes eating berries and fruits while strolling in the sun even better. Fortunately, Chicago has so many neighborhood markets that finding one to fit your schedule is easy. The Green City Market, for example, hits the streets in Lincoln Park on Wednesdays and Saturdays. The always happening Logan Square Farmers market between Milwaukee and Whipple street starts in June!
For more information on Chicago's Farmers Markets.
Grab an Iced Coffee and Shop Along Armitage Ave
Located in the vibrant Lincoln Park neighborhood, Armitage Ave has become a hub of indie, trendy boutiques and shops you can spend the day browsing! For a lux weekend morning this summer, grab a coffee at La Colombe (we love their semi-sweet oat milk lattes), and snag a small-batch, colorful vegan donut at Beacon Donuts to fuel up.
Then, explore the numerous shops along the lengthy street, including a definite stop at Outdoor Voices, a stop for creative inspiration at needlework shop Third Coast Stitches, and another stop at the quirky and Pinterest-worthy home decor shop Art Effects.
Where: 955 W Randolph St to start at La Colombe
For more information on Armitage Ave.
Walk or Bike Lakeshore to a Rooftop Bar on Navy Pier
Take in the summer breeze as you walk or pedal down Navy Pier, and end with a drink or snack at a true gem: the nation's largest open air rooftop venue. Offshore provides a super sleek rooftop servin Californian cuisine and craft cocktails, plus sweeping lake views. And if dining al fresco with a view in general is one of your favorite summer pastimes, check out our guide to Chicago's best rooftops for a citywide breakdown.
Where: 1000 E Grand Ave
For more information on Offshore.
Kayak on the Riverfront
From Happy Hour to sunset, there's a kayak tour for everybody! Spend an afternoon on the lakefront in Monroe Harbor, where you'll experience calmer paddling conditions that are perfect for beginners and families.
For a little more adventure, rent single and tandem kayaks along the Chicago River location! This is for the slightly more experienced paddlers, but it offers an up close and personal view of the city's coolest buildings, and is a major hit for tourists and residents alike to view the city.
Where:
Lakefront Location: 110 N. Lakeshore Dr
Riverwalk Location: 435 E. Chicago Riverwalk
For more information about kayaking on the riverfront.
Picnic and Watch a Film in Millennium Park
Every Tuesday night during summer, the Jay Pritzker Pavilion at Millennium Park hosts a musical kick-back picnic, where visitors can watch family classics and cult favorite movies for free. Chairs within the seating bowl and space on the Great Lawn are first come, first served, and the screen is bright enough to illuminate the entire viewing area. This all combines with the Pavilion's concert-hall quality sound system to create one of the best memorable movie going experiences no matter where you sit.
Where: 201 E Randolph St
For more information on the Millenium Park Summer Film.
Take a Day Trip to Starved Rock
Even the most loyal city dwellers occasionally need a change of pace. Luckily, Chicago is surrounded by nature, art, breweries, and more–perfect for road tripping this season.
Under two hours outside the city, you can spend a day in the fresh air and among the beautiful views of Starved Rock State Park, and even hop on a river cruise there! For a variety of other day trips, check out our roundup of the best day trips from Chicago.
Grab a Slice of Pizza or a Beer Before Hitting Up a Comedy Show
Is there anything more simply wonderful than pizza, beer and belly laughs? Consider combining all three with a stop at Ranalli's Patio—or Roebucks, if you want to eat right next door—before heading to Chicago's Laugh Factory for cocktails and a comedy show! The famed standup club, housed in the iconic Lake shore Theater, is known for providing seasoned acts, nightly drink specials, and even occasional surprise celebrity guests.
Where: 3175 N Broadway
For tickets to stand up comedy tickets.
Dine at Chicago's Best Patios
Dining al fresco is in Chicagonians DNA—and warmer weather certainly helps! Whether its the 80 seat, globally-inspired patio from Beatnik on the River, enjoying cocktails and Mexican eats under the wood beams of Pilsen Yards, or sharing oysters at hipster vintage-saloon The Frontier—you can't go wrong.
For more information on outdoor dining in Chicago.
Explore Chicago's Shores with a Boat Trip Around Lake Michigan
Bucket Listers partnered with Tall Ship Windy to offer exclusive pricing on several different cruises around Chicago's shores of Lake Michigan! Take in the world-famous skyline, enjoy spectacular views, and discover the Windy City from the water. And for a special event, treat yourself to Navy Pier's spectacular 4th of July fireworks display from the best seat in town! This air-water event sells out early, click below to save your seat.
Where: Navy Pier: Tall Ship Windy 600 E Grand Ave
For reservations to Chicago sail trips.
Catch a Drive-In Movie
ChiTown Movies has released their new weekly drive-in movie line up! Cult favorite movies rotate on a weekly basis at the Pilsen location, with previous highlights including the Scream series, Spiderman, and The Sandlot. Plus, this has a built-in "dinner and a movie" option, with moviegoers able to order popcorn, tacos, wings and other food delivered right to your car.
Where: 2343 S. Throop Street
For tickets to drive-in outdoor movies.
Take Wake Surf Lessons
If you love to be on the water, or simply want to explore more of Downtown Chicago, there's a new experience with your name on it. Wakesurfing is a towable sport that can provide a smooth surfing experience right on Chicago's sparkling lakefront!
Hop onto a Mastercraft X-30 boat, which has an awesome wake for experienced surfers and complete beginners alike to cruise atop of. Boat drivers, surf instructors, life jackets, towels, wetsuits and boards—plus water and other refreshments— are all provided so you can practice your 360's and surf no rope without a planning care in the world.
Where: 159 W Goethe
For more information on wake surf lessons.
Brewery Hop in Logan Square
The hip Logan Square neighborhood—lined with regal Greystone buildings, art galleries and taverns—is a beer lover's dream! For a summer day of "hopping", we recommend picking up Pipework Brewing Co.'s Eternal Glitter (a golden ale with pineapple and lime), a stop at Revolution Brewing's lively patio, and a classic to-go brew from Hopewell Brewing Co.—just to name a few brewery options!
Where:
Pipeworks Brewing Co: 3912 W McLean Ave
Revolution Brewing: 3340 N Kedzie Ave
Hopewell Brewing Co: 2760 N Milwaukee Ave
For more information on Logan Square.
Watch the Navy Pier Fireworks During a Standup Paddleboarding Session
Take part in an evening session of stand-up paddleboarding on the iconic North Avenue beachfront! Paddle out on the lake at dusk, then get unobstructed views of the Navy Pier fireworks from your board.

Where: Pick Up Location: North Avenue Beach: 1601 N Lake Shore Dr. Chicago, IL 60614
For more information on stand-up paddleboarding + fireworks sessions.
Listen to Jazz at Shedd Aquarium
The popular midweek Jazzin' at the Shedd series returns this June with an exciting lineup of Chicago's top jazz ensembles. In between listening visitors can relax with a drink on the airy terrace with gorgeous city views, or stroll the aquarium and experience the unbelievable animals that live inside.
Where: 1200 S. DuSable Lake Shore Drive
For more information on Jazzin at the Shedd.