outdoor activities ·
Published January 21, 2023
San Diego's Ultimate 2022 Summer Bucket List
Consider this your guide to having the best summer ever in San Diego ☀️🏄🏼🌴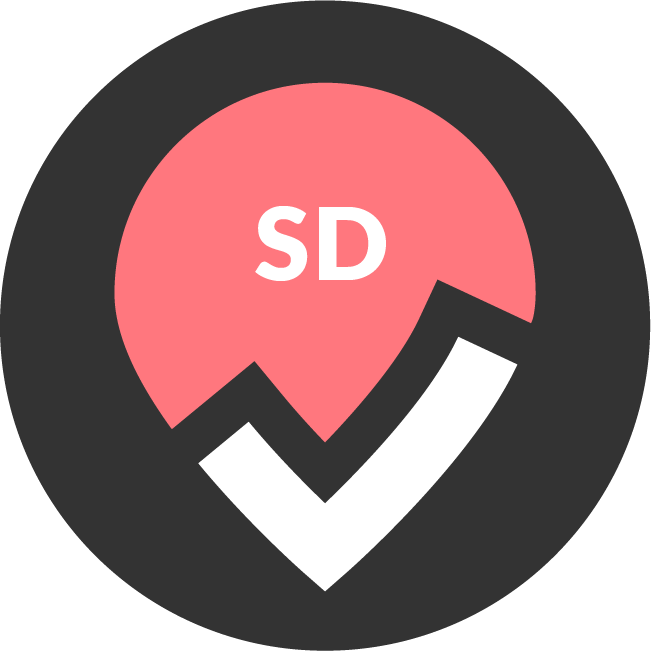 by San Diego Bucket List
We'll be the first to admit: San Diego has pretty perfect weather year round. But, there's no denying summer brings a new energy to the area with seasonal activities you can't get at any other place or time!
Summer brings even more reasons to enjoy San Diego's stunning beaches, lively boardwalks, boating experiences, craft beer taprooms, the world's best burritos, and more!
Below we've broken down all the latest in-season spots and all the details you need to have the best summer possible.
Sip tiki drinks on a bay booze cruise
Don your Hawaiian shirts and hop aboard the Tiki-themed booze cruise! Sail with friends to see the Star of India, Coronado Bridge, Seaport Village and more sights, all while enjoying the comedic staff on board and their on-boat bar.
Where: Marina; H & M Landing, 2803 Emerson St.
For tickets to Tiki Vibes & Tiki Tonics Cruise.
Attend a BYOB Paint Class at Night
This art studio specializes in potters wheel classes, clay handbuilding, ceramic painting, canvas painting, mosaics and more for the past 20 years. It is the only one-of-its-kind, nestled a block from the beach in Ocean Beach. During this bring your own food and alcohol event, you can expect a 3 hour class that includes all paint, ceramic, and kiln firing. Classes cost $65 per person and includes all paint, ceramic and kiln firing. What will you make?
Where: Clay Time Ceramics: 1863 Bacon St
For more information on BYOB paint classes.
Mainly Mozart All-Star Orchestra Festival
Come enjoy an open-air orchestra concert, perfect for summer date nights or a family activity! Mainly Mozart All-Star Orchestra Festival is the largest gathering of concertmasters and principal players in North America, featuring top players from the world's greatest orchestras, including the New York Philharmonic, the Cleveland Orchestra, the Los Angeles Philharmonic, the Philadelphia Orchestra, the Israel Philharmonic, and dozens more. You can view the performance schedule here. Grab some friends, some blankets, and enjoy incredible live music in an open air venue.
For more information on Mainly Mozart All-Star Orchestra Festival.
Go on a brunch hopping experience
San Diego's ultimate brunch hopping tour party bus has arrived! You'll get three stops at super trendy San Diego restaurants, complete with a brunch entree and 1 drink per stop! In between each location you can also BYOB, so the party and good vibes never have to end.
Where: De Anza Cove Parking Lot: 2727 De Anza Rd
For tickets to the Brunch Hopper.
Visit Graffiti Art Park
Located in a eucalyptus grove at the UCSD campus, the Graffiti Art Park is a place to express yourself and inspire others; it's an ever-changing and evolving outdoor art gallery. Stop by and enjoy the newest creations!
Where: 9500 Gilman Dr.
For more information on the Graffiti Art Park.
Tacos and Happy Hour at Baja Beach Cafe
It's easy to understand why everyone loves the Baja Beach Cafe, as you can get "Frosty Mega Margaritas," sizzling fajitas, nacho mountains, and street-style tacos just steps from the ocean on a lively boardwalk. Friendly reminder that their stellar 2-for-1 happy hour takes place from 4-7 PM Monday through Friday, and 10:30 PM—12:30 AM every night!
Where: 701 Thomas Ave
For more information on Baja Beach Cafe.
Marvel at Harper's Topiary Garden
A garden that belongs to a lovely couple is available for passing views—and, trust us, it's a bushel of fun. The sprawling greenery has been lovingly sculpted by their owner Edna Harper into over 50 living shrub statues! Also called the "Edna Scissorhands" garden, it's become a local attraction you won't want to miss this summer. The photo is by Joe Wolf.
Where: 3549 Union Street
For more information on Harper's Topiary Garden.
Check Out Ballast Point's Tasting Rooms
They don't call San Diego the "Craft Beer Capital of America" for nothing! And may we state our case for visiting one of three Ballast Point tasting rooms? You and your group can enjoy locally-sourced dishes on a welcoming outdoor patio, along with tasting options and a wide selection of beers on tap.
Where:
Miramar Location: 9045 Carroll Way
Little Italy: 2215 India St
Home Brew Mart: 5401 Linda Vista Rd #406
For more information on Ballast Point Tasting Room.
Catch a Padres Game at Petco Park
Combine the best sight lines of any baseball park and stunning views of San Diego downtown and what do we get? Petco Park! Whether you're there for the Padres, or possibly the brews and hot dogs, all are welcome to have a great summer day or evening at this stunning park.
Where: 100 Park Blvd.
For more information on Petco Park.
Day trip to Coronado Island
For a mini island adventure this summer, we highly recommend Coronado Island! You can drive there over the San Diego-Coronado Bridge (with stunning views of the city), take a ferry from Downtown San Diego at the Broadway Pier, or hire a water taxi.
With so much to do, here's one possible itinerary:
Stroll the Ferry Landing shops, and grab a coffee at Coronado Coffee Company.
Head to the golden sands of Coronado Beach, consistently titled "Best beach of the US."

Tour the iconic Hotel Del Coronado. The north end of this beach is seated in front of the famous Hotel del Coronado. Experience the hotel's rich heritage through one of their history or ghost tours!
Dine and shop at Orange Avenue. Pursue Coronado memorabilia and have an enchanting dinner in the downtown area, The Henry is a great choice, to end your day.
Take the ferry back as the sun begins to set. You'll see the bay lights up from the reflected San Diego skyline for an amazing cruise.
For more information on Coronado.
Try the Best Donut Ever
Chef Santiago founded this famed shop in 2013 and has since been featured on the Food Network, "Ellen," and many more, making Donut Bar a household name and a must-try in San Diego! Offering over 30 deeply creative flavors of gourmet donuts on the daily, visitors can choose from classics like the pink Homer Donut (à la "The Simpsons"), the french toast donuts, or one of their ever rotating specials! Currently you can snag a mango flavored donut with Tajin, and even a Jose Cuervo "Margarita" Donut. Pro Tip: They also serve mimosas to go!
Where: 631 B St.
For more information on The Donut Bar.
Hike Around Cabrillo National Monument
Throughout the Cabrillo National Monument area, you'll find short trails with fantastic views, including a tide pool area, a whale lookout, a lighthouse and more! We recommend the popular 2.5 mile Bayside Trail, with great views of the ocean, Ballast Point, the downtown skyline, and even Coronado Island, Tijuana and gorgeous sandstone cliffs.
Where: 1800 Cabrillo Memorial Drive
For more information on Cabrillo National Monument.
Eat Breakfast on the Beach at Woody's
You'll love eating at this cozy classic with an Oceanfront patio on a boardwalk. Start your morning right with a latte, a delicious California scramble or an award-winning burger, all steps from the ocean. Located along the Pacific Beach boardwalk, the seating is fully outdoors, and only a very few seats don't look out over the ocean. There's even a covered patio upstairs with a scenic view of mission beach and the pier to the north.
Where: 4111 Ocean Blvd.
For tickets to Woody's.
Go on the San Diego 7 Bridges Hike
Urban hiking still gets you out and moving like alpine hiking, but with adding unexpected, charming city views! Some of the trials along this route also take you through San Diego's natural environment, too. As you might expect, you'll cross seven bridges across Hillcrest, North Park and Banker's Hill—and the entire stroll is dotted with tempting coffee shops and eateries, should you choose to pursue.
Where: Start at the east side of Park Boulevard and Village Place at the Inez Grant Parker Memorial Rose Garden.
For more information on San Diego's 7 Bridges Hike.
Watch the Sunset at Sunset Cliffs Natural Park
With carbed coastal bluffs, arches, sea caves and of course panoramic ocean views, this 68-acre park stretching along the Pacific Ocean is debatably the best spot to watch the sun go down in all of California. The surrounding area is residential, with a paved walkway bordering the cliffs, making parking and walking a breeze.
Where: Ladera St, San Diego
For more information on Sunset Cliffs Natural Park.
Have a Picnic on Shelter Island
Enjoy a picnic or drinks at the cozy beach of Shelter Island. You'll find picnic tables and benches dotting the San Diego Bay here with views of the city skyline, plus a paved path around the shoreline, a Japanese Friendship Bell, and several restaurants and resorts to enjoy if you so choose,
Where: 2210 Shelter Island Drive
For more information on Shelter Island.
Sunny Jim Cave Tour in La Jolla
For a slightly more exotic summer adventure, dive and relax in a tour through a century-old smuggler's tunnel! Starting at the infamous Cave Stour, visitors can take a self-guided tour down through the cliffs of La Jolla Cove and into the Sunny Jim Sea Cave.
Where: 1325 Coast Blvd
For more information on the Sunny Jim Cave Tour.
Explore the Slot Canyons of the Mushroom Caves
This hike is also known as "Annie's Canyon Trail," named for the local who led the restoration efforts on the trail. On it, you'll see the panoramic views of both the Pacific Ocean and the San Elijo Lagoon, with naturally eroding sandstone walls engulfing you. It's a San Diego must.
Where: 126 Solana Point Cir
For more information on Slot Canyon.
Take in the views from Mt. Soledad
A San Diego staple: take a sunset drive up to Mt. Soledad! It offers an iconic view of the entire city of La Jolla and the Pacific Ocean. The drive up is a scenic look at all the unique architecture of the city as well. A huge white cross marks the highest point on the hill, and is the spot with the best views which extend in all directions.
Where: 6905 La Jolla Scenic Drive South
For more information on Mt. Soledad.
Pull up to Santee Drive-In Theater
For a more vintage take on a movie night—consider the classic drive-in movies theater Santee! Their large screens show current films and there's a snack bar on tap. Plus, each driver will get access to two different movies each night, for the price of one. Arrive early on Friday and Saturday nights, as spots tend to fill up quickly. And, no need to bring a radio, listen to the sound through your car stereo system.
Where: 10990 N Woodside Ave, Santee
For more information on Santee Drive-In Theater.
Take a GoCar for a Spin on a Tour of San Diego
Shake up your view of America's Finest city this summer by zipping around in an open air electronic GoCar! You can tour Coronado, Old Town and more with GPS guided storytelling. Rentals vary from an hour to the whole day.
Where: 3918 Mason St, San Diego, CA 92110
For rentals of GoCars in San Diego.
Sail on the Triton Catamaran
Start summer with a bang on San Diego's newest and largest catamaran! The Triton boasts a 13 seat bar, dance floor, and waterslide, and would make a magical private charter with you and up to a whopping 104 of your best friends. Ticketed Charters run Wednesday through Sunday at 11 AM, 2:30 PM, and 6 PM. Each cruise is two and a half hours and will take you on an epic guided adventure through San Diego Bay, down to Glorietta Bay and back!
Where: 2700 Shelter Island Dr.
For information on the San Diego catamaran day trip.
Have a Bonfire on the Beach
Another glorious attribute of warm summer nights in San Diego? Many of the city's popular beaches come equipped with fire pits! Dotting the sands across Pacific and Mission beaches, Ocean beach and many more—grab your crew or a cozy date and some marshmallows.
For more information on beach bonfires in San Diego County.
Attend Emo Brunch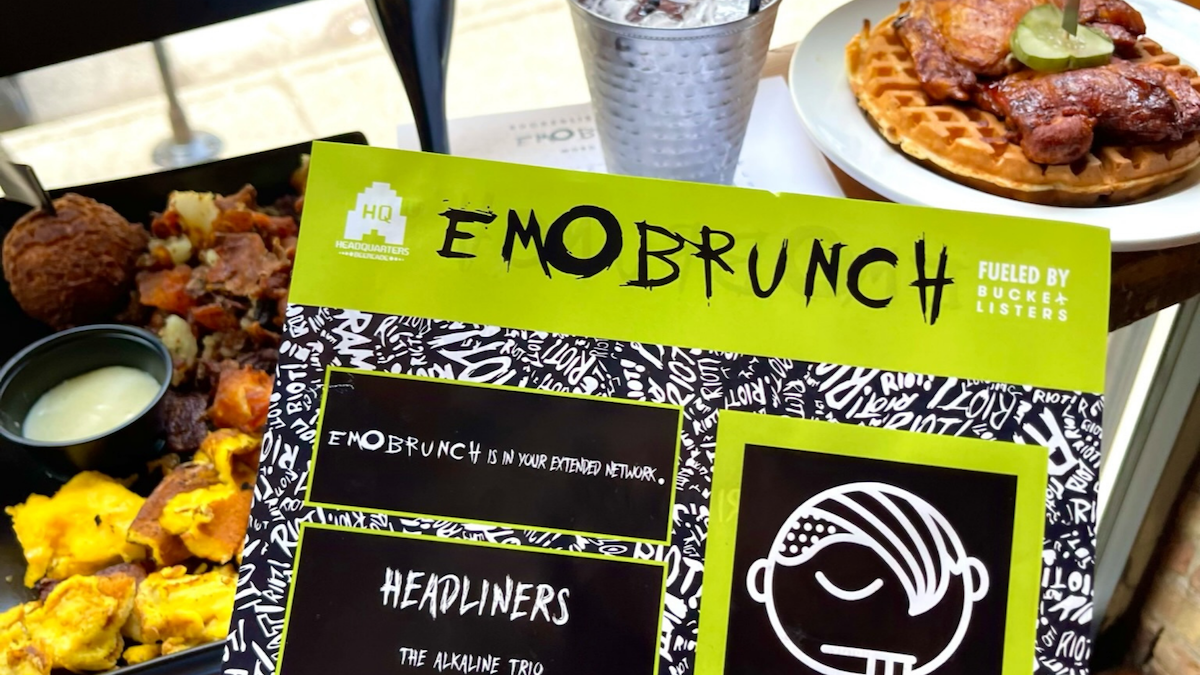 Bust out your Razor phones and hair crimpers for brunch throwback experience of our dreams! From food and drinks to booming music— Emo Brunch is a limited brunch series inspired by all things Emo-era. Get ready for welcome mimosas, plus entrees like Pancakes! At the Disco and Black Parade Avocado Toast.
Where: Tin Roof: 401 G St.
For tickets to Emo Brunch.
Spot the Seals at La Jolla Cove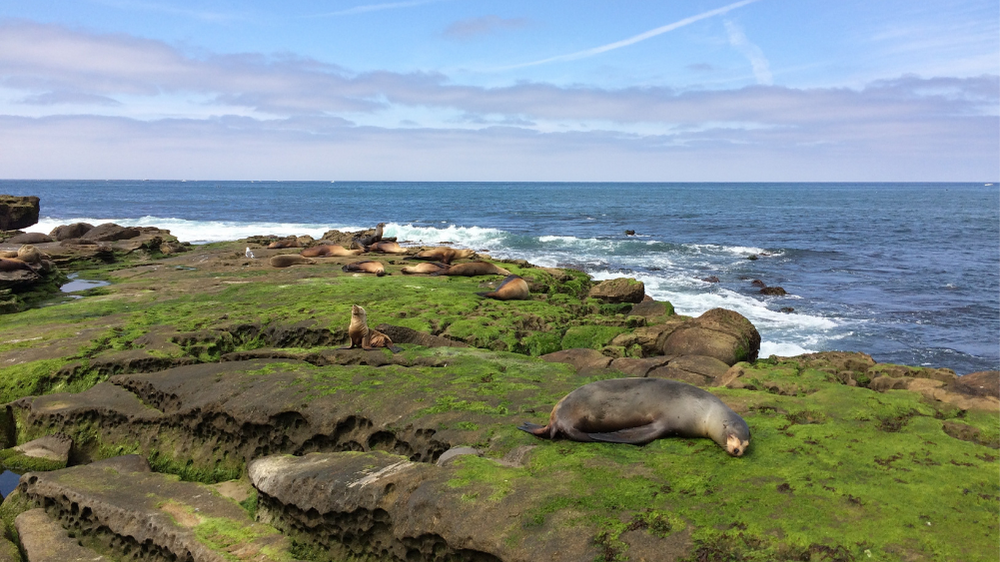 La Jolla Cove is a fan-favorite amongst not only visitors but locals as well. From show-stopping sunsets, to groups of seals and sea lions, it's an ideal hang for a warm summer day. Pro tip: A favorite seal hang out, coined "Seal Rock" is often populated by these little guys closer to sundown, after they've gone out in search of food.
Where: 1100 Coast Blvd. (at Girard Ave), La Jolla, CA 92037

For more information on La Jolla Cove.
Rent Pedal Boats and "Glow Boats"
For a pleasant day on the water, explore the bay on a pedal boat! Perfect for a summer day with the family or as a date, the shaded boats are one of the best ways to see the gorgeous Point Loma area. Each boat rental is $52 per hour, and fits up to three adults and one child.
To experience an illuminated after-hours cruise, you can opt for the "Glow Boat Experience"! During this night adventure you'll set sail on a vibrant personal boat, lit inside and out with multi-colored LED lights, and even a small disco ball to complement the party atmosphere. The vibes continue with a speaker on board, and a crew that guides you through the serenely dark bay at night to make sure you feel safe and know where to go. The 60 minute ride is $119 for up to three adult riders.
Where: 2803 Emerson St Dock #1
For more tickets to Eco Boat Rentals and the Glow Boat Experience.