Published Invalid Date
LA's Ultimate 2022 Summer Bucket List
West coast, best coast – And the best summer ever ☀️🏄🏼🌴 Check out 22 of the latest in-season gems.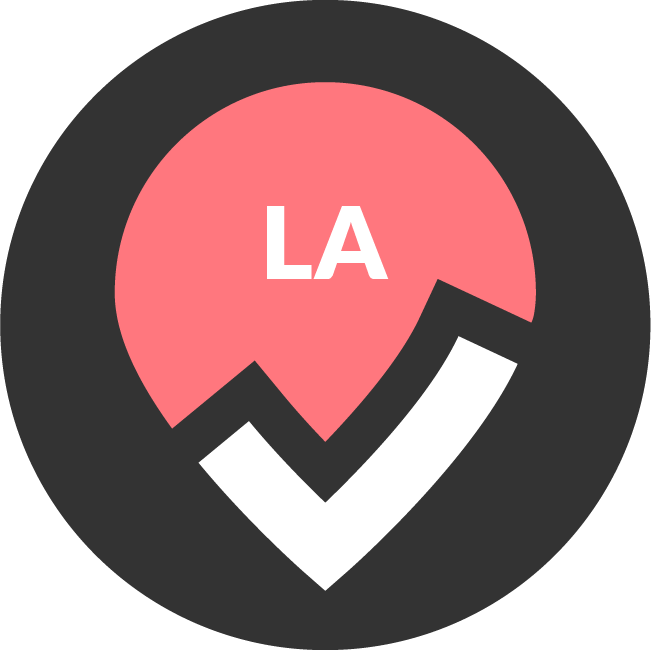 by Los Angeles Bucket List
While the LA climate may have us in a summery mindset 365 days a year, there's something about the season between May and August that just hits differently.
With the season's return comes summer Fridays, rooftop happy hours, boat trips, Dodgers games, beach days, National Park adventures, a ton of festivals, and more. It can be hard to know what to do first.
Below we've broken out some of the top in-season spots and all the details you need to have the best summer LA has ever seen.
Take a Yoga Class on the Beach
Get out of the studio and onto the beach for a beautiful yoga experience unlike any other! As a student, you'll breathe to the rhythm of the waves, feel the sand between your toes, and look for dolphins and whales during your practice.
Where: 2600 Ocean Front Walk Santa Monica
For tickets to yoga on the beach.
Experience an Immersive Dinner and Cirque Freak Show
Imagine if AHS "Freak Show" threw a party with the best DJs, sword swallowers, fire eaters, psychics, and burlesque performers. Now, add in 5-star food and top shelf cocktails that are all beyond Instagram-worthy. What do we have? KARNEVIL. This is a fully immersive dinner and show experience based around the best parts of a 1920s steam circus, with elements of pop culture woven in.
Where: 6627 Hollywood Blvd.
For tickets to the Roaring 20's Cirque Show at Karnevil.
Attend Emo Brunch
Reactivate your MySpace page for the brunch throwback of your dreams! From food and drinks to booming music— Emo Brunch is a limited brunch series inspired by all things EMO era. Get ready for welcome mimosas and entrees like "Black Parade Avocado Toast" and "Ocean Ave Breakfast Bowls" in 90-minute jam sessions. PS: all the LA sessions are almost sold out so get your ticket ASAP!
Where: Bourbon Room Hollywood: 6356 Hollywood Blvd, 2nd Floor
For tickets to Emo Brunch.
LA Wine Fest | June 4-5
Get ready for the 2022 LA Wine Fest to open its gates! Enjoy flowing wines, craft brews and lifestyle goods with all of Southern California at this much-loved summer festival. The spacious 4-acre location, found by the harbor and near the Queen Mary, has loads of grassy areas, and room to roam, taste and relax. Come for the dozen of wineries and breweries providing over 200 wines to sample—stay for the tasty food trucks, live music on the main stage, and games.
Where: Harry Bridges Memorial Park: 1126 Queens Hwy, Long Beach, CA 90802
For tickets to the LA Wine Fest.
Visit the Mosaic Tile House
Start summer in LA with some color—visit the iconic 1940s home that's covered tip to tail in multi-colored tiles and splintered-glass mosaics. The house is open from 1-4 PM on Saturdays only and only by reservations currently. You can make reservations via email at the website below.
Where: 1116 Palms Blvd, Venice
For more information on the Mosaic Tile House.
Ride a Swan Boat in Echo Park
Experience Los Angeles' peaceful side and enjoy a fun-filled and romantic excursion out on the water in a swan boat. Glide across the waters of Echo Park Lake in a swan shaped paddle-boat, which glows at night and has enclosed shading for the day, and is sized perfectly for couples or small groups (up to three adults). Each boat rents hourly at $11, and riders are welcome to bring their own food and drinks for the trip!

Where: 751 Echo Park Ave
For more information on the swan boat rental in Echo Park.
Try a Croffle and Cereal Cone from Bumsan
Summer and ice cream go hand and hand, but you know LA's going to roll out the most aesthetically stunning cones around. Don't skip a stop in here this summer to try the original creators of the Croffle and cereal cones.
Where: 534 S Western Ave
For more information on Bumsan Organic Milk Bar.
Catch the Sunset at El Matador State Beach
El Matador Beach is one of the three beaches within Robert H. Meyer Memorial State Beach. It's also probably the most popular, but for good reason. The cliff-footed beach is known for its stunning sunsets over its blufftop. Head to their parking lot at dusk to take in a more bird-eye view. You'll get a great overview of the whole beach.
Where: 32350 Pacific Coast Hwy, Malibu
For more information on El Matador State Beach.
Ride in a Vintage VW Bus on a Wine Tour in Malibu
Sip Malibu's best vintages on a vintage VW Bus! The hippie-dream tour bus will pick you and up to 6 friends up, with snacks and drinks for the ride. It then departs along the most famous and iconic beaches in California and the Malibu area. The tour will stop at local vineyards (some with private tasting rooms), at beautiful overlook areas, and cruise around the canyons. Plus you'll be gifted two wine bottles to take home.
Where: Malibu Wine Hikes, 32111 Mulholland Hwy
For tickets to the VW Wine Bus Tour.
Root for the Dodgers
Root root for the Dodgers…or the brews and hotdogs, whatever your pleasure! America's largest baseball stadium also hosts weekly Friday Night Fireworks and Taco Tuesdays, plus serves some of the best stadium food in the game. ​​
Where: 1000 Vin Scully Ave

For more information on the LA Dodgers.
Take a Private Sunset Flight over LA
Take the idea of "playing tourist" to new heights! Experience the city from a new perspective as the sunset flight tour flies you above Downtown Los Angeles, Dodger Stadium, Griffith Observatory, Hollywood Sign, and much more!. The 45-minute flight can include champagne for a $60 add-on.
Where: Sunset Flights 4015 Santa Anita Ave, El Monte
For more information on Private Sunset Flight over LA.
Walk the Venice Canals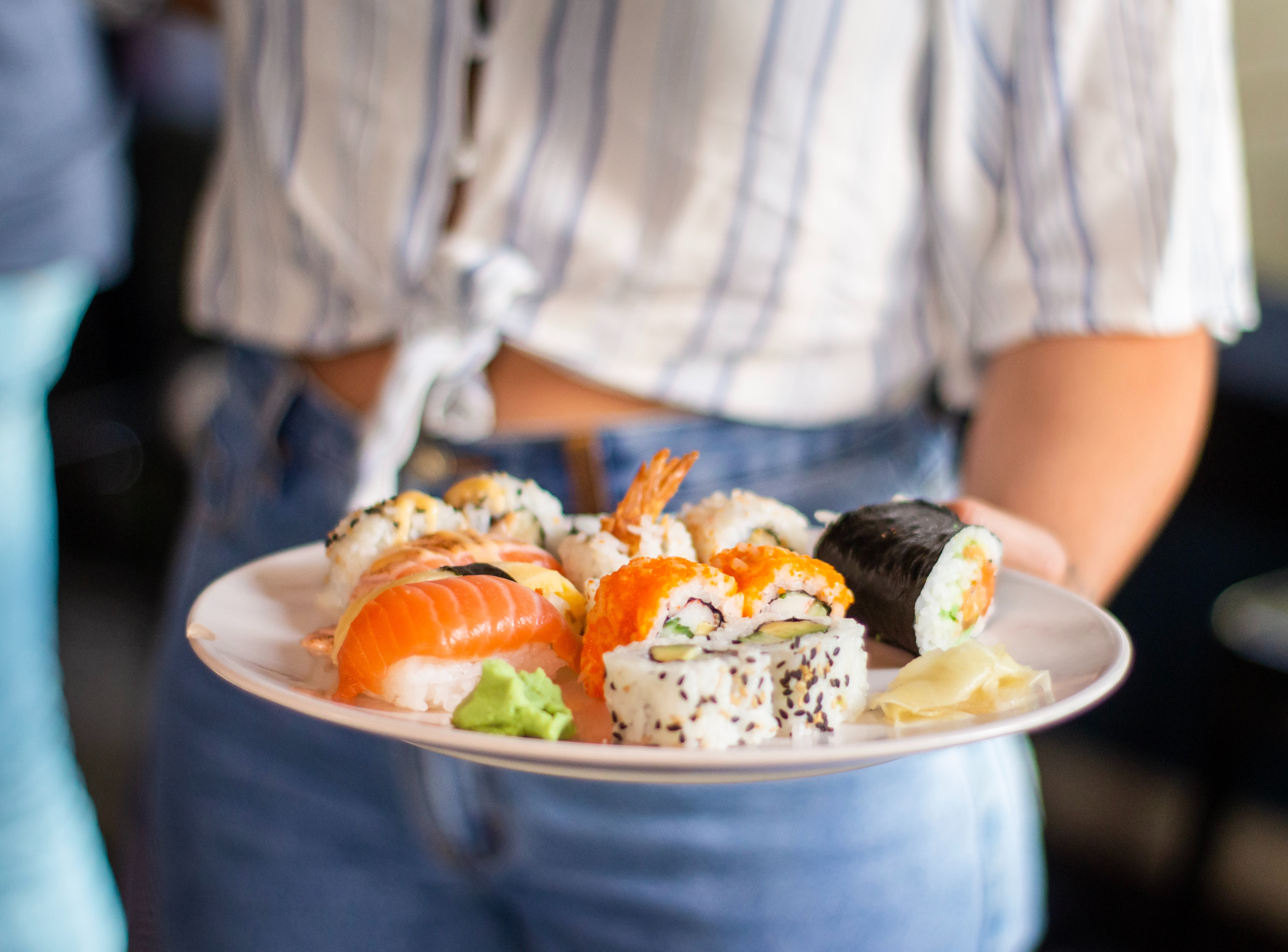 Did you know you can walk the Venice canals right inside LA county? They are located off 25th street in Venice Beach! The area is a neighborhood of houses that line four canals about a quarter-mile long each. On the sides of each are bridges and paths you can walk to experience the uber unique views.
Where: 200 Linnie Canal Venice
For more information on the Venice Beach Canals.
Have a Spa Day at the Now
Los Angeles life is not a constant ocean breeze, and there's a positively magical way to take the edge off. Treat yourself to a spa day! Enjoy a signature Swedish massage or a soothing hemp balm rub at one of the elegant Now locations.
Where:
SANTA MONICA Location: 2407 Main Street

SILVER LAKE Location: 3329 Sunset Blvd.

STUDIO CITY Location: 12019 Ventura Blvd.

WEST HOLLYWOOD Location: 7611 Beverly Blvd.
For more information on the Now.
Dine at Openaire
For the idyllic garden patio of our dreams, dine inside the lush second-floor greenhouse of the Line Hotel patio. Two-Michelin star chef Josiah Citrin brings his culinary vision of California's bounty from land and sea to the menu. It both reflects what's fresh each season and the melting-pot culture of LA. We're particular fans of the slow roasted ocean trout for dinner at the moment, but their brunch staples of soft omelets, pancakes and cornflake-crusted french toast are a great way to start a weekend day.
Where: 3515 Wilshire Blvd
For more information on Openaire.
Rent a Party Yacht with Friends
Rent this vibey 59-foot Island Boat for up to 12 people to turn any occasion into a celebration! The private boat rental includes paddleboards, complimentary water and kitchen, plus, arguably most crucial, … a karaoke system!
Where: 13701 Fiji Way, Dock 55, Marina Del Rey
For reservations on the Island Boat Party Yacht.
Eat at Malibu Farm and Walk the Pier
The Malibu Farm Restaurant is an uber fresh, full-service restaurant with a bar menu full of specialty cocktails. Eat up then walk it off by taking a stroll along the pier for the ultimate summer evening. You can also opt to check out the Newport location at Malibu Farm Lindo, complete with a home goods shop and coffee and ice cream bar!
Where: 23000 Pacific Coast Hwy - Malibu, CA 90265
For more information on Malibu Farm.
Spend the Day Wine Tasting
Have fun sipping your way through a variety of wines during an exclusive tasting experience at Malibu Beer & Wine! Each experience includes a pre-set flight for two with a tasting note sheet so you can remember your favorite sips, plus a cheese and charcuterie board to nibble on and branded glassware to take home.
You can choose wines from Semler Estate or Saddlerock. Either way, it'll be a day to remember – and you might even find a new favorite wine to share on future date nights!
Where: Malibu Wines and Beer Garden, 23130 Sherman Way
For tickets to the Malibu Beer & Wine Experience - Saddlerock or Semler Estate.
Go on a Jetski Adventure to Catalina
Ride a Jetski from LB to Catalina Island in this all-inclusive rental adventure! The all-day experience starts with a cruise through crystal clear waters toward Santa Clarita Island, where you'll stop to play and swim with dolphins, whales and sunfish, and enjoy a dazzling cavern swim! You'll also be treated to 2.5 hours of free time on the island—for lunches, hiking, what have you—then depart the island to be back at Long Beach by 4 PM!
Where: 700 Queensway Dr, Long Beach
For more information on Catalina Jetskis.
Listen to Free Jazz at LACMA every Friday
Celebrate LA's finest jazz musicians with concerts at LACMA, presented every Friday night from April to November. The area is a lovely place to grab an open seat and picnic on the grounds while listening, and the free concerts have hosted some of LA's finest jazz musicians ever. Such legends include Wayne Shorter, The Yellowjackets, Quincy Jones All Star Orchestra with John Clayton, and more.
Where: 5905 Wilshire Blvd
For more information on Jazz at LACMA.
Road Trip to Joshua Tree National Park
California is no stranger to national parks, with Joshua Tree being a fan-favorite amongst Angelinos. The desert landscape with sky-high rock formations and its namesake tree make Joshua Tree an outdoor playground of sorts year-round. With hiking trails varying in difficulty and accessibility, there's truly something for every outdoor enthusiast.
Joshua Tree has something that everyone will enjoy, but there's plenty more to see in our neck of the woods. Bucket Listers rounded up some of our favorite day trip destinations near Los Angeles, so for trips ranging from coastal hikes to water adventures, we've got you covered.
Where: 6554 Park Boulevard, Joshua Tree
For more information on Joshua Tree.
Grab Rooftop Drinks
Catch us rooftop hopping all summer with Bloody Marys from Terra at Eataly, light bites with DJs spinning at High Rooftop Bar, and exotic handcrafted cocktails from Broken Shaker—plus so much more.
For a more comprehensive tour of rooftop drinks to grab in LA, check out our Guide to LA Rooftops.
Watch an Outdoor Movie
2022 marks the 11th season of Street Food Cinema, SoCals largest outdoor movie series! But, Street Food Cinema is more than just an outdoor movie. It brings together the best in pop culture films, gourmet street food and progressive new music. Doors open at 5:30 PM, a live band is on at 6:45 PM, and the movie starts at 8 or 8:30 PM.
For more information on outdoor movies in LA..
Enjoy a Sweet Treat at Turn Dough in Hollywood or Venice
Seeking a fresh and unique summer treat? Let us introduce you to Turn Dough. Turn Dough serves up decadent chimney cakes. The dessert is popular in central Europe, but you can try it at their location in Hollywood or the Venice Beach Boardwalk. With cinnamon cones and soft serve ice cream handcrafted on the daily from scratch, they're the perfect treat to cool off with during a break from exploring. Their long menu of over-the-top milkshakes lists flavors like "Nutella Dream," "Fruity Pebbles," and "S'mores."
Where:
Hollywood: 6771 Hollywood Blvd, Los Angeles, CA 90028
Venice Beach: 1425 Ocean Front Walk, Venice, CA 90291
For more information on
Turn Dough
.
Watch a movie on the water at Boat Cinema
Watch a movie from your own personal mini boat! Expect a night with food, drinks, music and even pre-show fun on the Boat Cinema Beach. Thirty minutes from DTLA, Castaic Lake is a bustling lake area with boaters, water skiing, long stretches of gorgeous beaches, and camping. Reserve a mini electric boat or bring your chairs and enjoy our beach seating. Pack a picnic or have one on your boat prepared for you. Come ready for a summer night on the water with great films, food, music and even our one-of-a-kind snack boat offering boat side service and pizza delivery!
Where: Castaic Lake Headquarters: 32132 Castaic Lake Dr. Castaic, CA; Parking Lots 1 & 2
For more information on Boat Cinema.
LIKE WHAT YOU'VE READ?
Never miss out on a new experience!
Create a Bucket Listers account to access exclusive offers and the latest news in your city