Published Invalid Date
LA's Most Unique Hidden Gems
A break from the basics.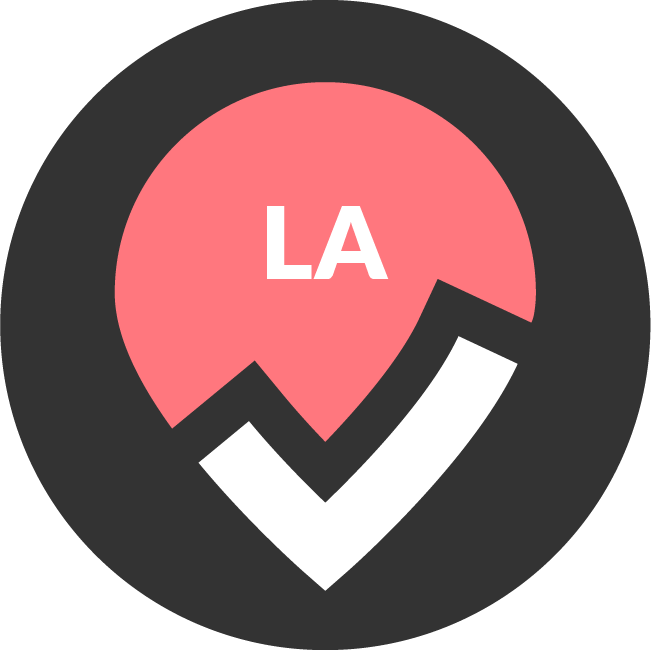 by Los Angeles Bucket List
What do the Santa Monica Pier, Runyon Canyon, and The Grove have in common? They're all well-known LA staples - and while there is nothing wrong with the classics, we figured we'd provide you with a list of lesser-known (but equally as exciting) places to explore in LA. If you're in the mood for something new, look over the list below and explore some of LA's most unique hidden gems.
Goat Yoga Classes in LA


There's restorative yoga, Bikram yoga, Vinyasa yoga, and now goat yoga? That's right, spend an hour with adorable goats as you flex and flow into different yoga poses. Bucket Listers is currently partnering with Laughing Frog Yoga to bring you goat yoga, a unique experience that'll combine exercise, meditation, and furry fun which is open to yogis of all experience levels this summer.
Where: Marine Park, 1406 Marine St, Santa Monica, CA, 90405
When:
Sunday, 7/25: 11 AM
Saturday, 7/31: 9 AM & 11 AM
Saturday, 8/7: 9 AM & 11 AM
Sunday, 8/15: 9 AM & 11 AM
Tickets: $45
---
Secret Location Stand Up Comedy Shows


Looking for a laugh? Don't Tell Comedy is bringing some secret snickers to the city with hidden, pop-up comedy shows. Once you complete your purchase with Bucket Listers, you will receive an email confirmation that your tickets are confirmed. At noon on the day of, you will receive an email from Don't Tell Comedy with the exact location of your show!
Where: The show's exact location remains a mystery until we deliver it to the ticket-holder's email at 12PM on the day of the show.
When:
July 24th - 7 PM - Fairfax
July 24th - 9:30 PM - Fairfax
July 24th - 7 PM - Venice Area
July 30th - 8 PM - Venice
July 31st - 8 PM - DTLA
August 6th - 7 PM - Venice Area
August 21st - 7 PM - Venice Area
Tickets: $20
---
BYO Glass Fusion Night Out


This list is all about ordinary vs extraordinary. Fire Glass Studios offers a workshop on glass fusion, where you can learn basic techniques in cutting, arranging, and stacking in order to create a Glass Art masterpiece. The event is BYO wine and gives you the option to choose from a number of creations like sun catchers, tea light candle holders, a set of two 4x4 coasters, and more!
Where: Fire Glass Studio, 8475 Canoga Avenue, Canoga Park, CA 91304
When: Saturdays, 7 - 9 PM based on availability
Bucket Listers Tickets:
1 person $49.00 (normally $89.00)
2 people $90.00 (normally $178.00)
4 people $187.00 (normally $356.00)
---
Cakeland.LA


Take a trip inside the immersive dreamscape, designed for art-lovers and selfie-takers. Inside the Chinatown gallery Cakeland.LA, lies a dreamworld of colossal colors and sugary sweets, as you explore the floor-to-ceiling decor that resembles the inside of a cake.
Where: 936 Mei Ling Way, Los Angeles, CA 90012
When: Wednesday - Sunday, 12 PM - 7 PM
Tickets: $15-$20
---
The Last Bookstore


They say you can get lost in a good book, but how about getting lost in the bookstore? The Last Bookstore is the largest new and used bookstore in California, and the 22,000 sq. foot store holds five art studios, a yarn shop, a famous book tunnel, a record and comic book store, and you guessed it...countless books.
Where: 453 South Spring Street Ground Floor, Los Angeles, CA 90013
When: 11 AM - 8 PM, Daily
---
Two Bit Circus


When virtual reality meets an arcade and mixes with a carnival while joining forces with an escape room, you get Two Bit Circus. This interactive playground is home to many different rooms where you can race, play, compete, and watch - guaranteed entertainment and fun for everyone.
Where: 634 Mateo St, Los Angeles, CA 90021
When:
Thursday - Friday, 6 PM - 11 PM
Saturday, 5 PM - 12 AM
Sunday, 1 PM - 7 PM
Tickets: $70 for 2 person admission
---
Live Music at Lighthouse Cafe


While The Lighthouse Cafe has a well-known history in LA - having showcased live jazz music since the 1940's and featured in the 2016 film La La Land, we'd still consider this beachside venue a hidden gem due to the daily live music, newly renovated interior, and updated menu. Each night, the intimate restaurant features a different genre of music, ranging from reggae to Prince cover bands.
Where: 30 Pier Ave, Hermosa Beach, CA 90254
When: Monday - Thursday, 4 PM - 10 PM, Friday - Saturday, 12 PM - 1 AM, Sunday, 12 PM - 10 PM

---
Dinosaur Coffee


We're sure you'll need a buzz in this bustling city and no better place to get your caffeine fix than Dinosaur Coffee, a POC, women-owned neighborhood Silverlake coffee shop.
Where: 4334 Sunset Blvd, Los Angeles, CA 90026
When: 7 AM - 6 PM, Daily
---
Museum of Dream Space


Welcome to Museum of Dream Space (MODS), the first museum mainly exhibiting digital art in the United States. Yayoi Kusama, is the inspiration behind MODS, which is famous for infinite rooms and the development of digital art. Break limits of physical media and extend art by digital technology through this immersive and magical experience.
Where:
Beverly Location: Beverly Center, 8500 Beverly Blvd, Los Angeles, CA 90048. Sixth floor next to Macy's and the Ferrari store.
Hollywood Location: 6757 Hollywood Boulevard Los Angeles, CA 90028
When:
Beverly Location: Monday – Saturday: 11am – 7pm, Sunday: 11am – 6pm
Hollywood Location: Monday - Thursday: 2:00 PM – 7:00 PM, Friday - Saturday: 11:00 AM – 10:00 PM, Sunday: 11:00 AM - 7:00 PM
Tickets: $22 on Bucket Listers (originally $42)
---
Beach Cycle Classes


Who's in for cycling with a breezy ocean view? Bringing the bikes to the beach, this 45 minute cycling class is a high-intensity cardio workout and is perfect for newbies or experienced cyclers. Bring your own shoes, towel, and water, and get ready to sweat, (thankfully, the ocean is right there for a post-workout dip).
Where: Ocean View Park, Santa Monica
When: The full schedule will be available after purchase
Tickets: $28 (originally $35)
---
Roger Room
In need of a bar that's void of tourists? The Roger Room is an underrated LA gem, located in West Hollywood. The eclectic speakeasy serves trendy upscale cocktails with a vintage freak show theme.
See 10 of LA's Hidden Speakeasies
Where: 370 La Cienega Blvd, Los Angeles, CA 90048
When: Monday - Friday, 6 PM - 2 AM, Saturday, 7 PM - 2 AM, Sunday, 8 PM - 2 AM
---
Trail Canyon Falls


Los Angeles has no shortage of hikes, and sometimes all you need to do is drive an hour (in any direction), to find some hidden pieces of nature ready to be discovered. Trail Canyon Trail, located in the San Gabriel Mountains, is home to the stunning 30 foot Trail Canyon Falls, where you can sit back, relax, and enjoy some peace and quiet during this lesser-known four mile hike.
See 10 of LA's Most Scenic Hikes
Where: 19600 North Trail Canyon Road, Angeles National Forest, Tujunga, CA 91042
When: Sunday - Thursday, 6 AM - 8 PM, Friday - Saturday 6 AM - 10 PM
LIKE WHAT YOU'VE READ?
Never miss out on a new experience!
Create a Bucket Listers account to access exclusive offers and the latest news in your city