Published Invalid Date
The Best Things to do In LA This August
Get ready to plug in the aux cord & cue Soak Up The Sun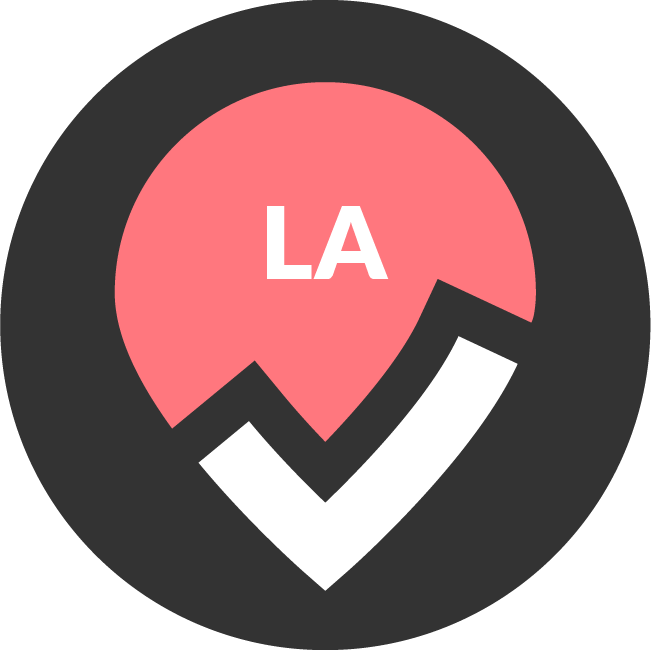 by Los Angeles Bucket List
While it's always sunny in LA, there's still something about summer that brings that electric spark to the city that rarely dips below 70 degrees. Whether it's the care-free attitudes, summer Fridays, or the fact that everyone feels better when they're tan, there's no denying that summer is the season of fun. Looking for a list of ways to celebrate the last full month of summer in LA? Take a peek below at our top 10 list of best things to do in LA this August.
Take a Beach Cycle Class



Cycling just got a whole lot breezier with Beach Cycle classes – a 45 minute, high-intensity workout that will guarantee to make you sweat while you soak in the soothing sounds of the ocean.
Where: Ocean View Park, Santa Monica
When: The full schedule will be available after purchase
Tickets: $30
---
Sing Along to Hamilton at the Hollywood Pantages Theatre

Photo Credit: Hollywood Pantages Theatre
Beginning August 17th, Hamilton will be coming to LA's Pantages Theatre. Sing, dance, and rap about the Founding Fathers in this theatrical hit as Broadway takes on Hollywood.
Where: 6233 Hollywood Blvd, Los Angeles, CA 90028
When: August 17th - January 2nd
Tickets: Starting at $55
---
Catch a Movie at Boat Cinema

Photo Credit: abovelosangeles via LA Bucket List
Catching a movie in the theater is one thing. Catching a movie on an anchored boat on LA's Castaic Lake is a whole other experience. Snag tickets this summer to Boat Cinema, an outdoor movie theater that allows you to rent electric mini boats, an inflatable party boat, or you can bring your own boat as you kick back and relax with a night on the water.
Where: Castaic Lake
When: August - Sept 26
Tickets: $89 to $299 per boat
---
Eat Your Heart out at Smorgasburg LA

Photo Credit: Smorgasburg LA
It's hard not to get overwhelmed when it comes to Smorgasburg. There's burritos, burgers, vegan meals, donuts, snacks, ice cream, pizza, coffee, tea...and that's just to name a few. The open food market has endless options when it comes to treating your tastebuds and is open every Sunday rain or shine.
Check out this guide for more of our favorite markets around LA.
Where: 777 S Alameda St, Los Angeles, CA 90021
When: Sundays, 10 AM - 4 PM
---
Exercise with Goats at Goat Yoga LA



Time to feel the flow – and the fur – with goat yoga. Bucket Listers and Laughing Frog Yoga present Goat Yoga, an extra cute way to get some exercise in. The hour class allows for 30 minutes of "goat" time at the end, for lots of pats and selfies.
Where: Marine Park, 1406 Marine St, Santa Monica, CA, 90405
When:
Saturday, 8/7: 9 AM & 11 AM
Sunday, 8/15: 9 AM & 11 AM
Tickets: $45
---
Feel the Magic at a Wizard Theme Pop Up Bar



Sometimes we need to create a bit of our own magic. The Wizard's Den in Hollywood is the perfect place to do so. This interactive pop-up includes wand on entry, three alcoholic potions, Potion making with the help of their potion master, and a magical bar if you desire extra potions for purchase.
Where: 1223 N Vine Street, Los Angeles. We are facing Vine street. Look for the secret brown door that says The Wizard's Den.
Tickets: $43
---
Head to the Immersive Van Gogh Experience

Photo Credit: Immersive Van Gogh
Dive into a world of Van Gogh's gorgeous paintings, projected on massive frames throughout this Immersive Van Gogh experience. Travel into The Starry Night, Irises, and Sunflower for a liberating and jaw-dropping art experience like no other.
Where: 6400 Sunset Blvd, Los Angeles, CA 90028
When: Open now - January 2
Tickets: Starting at $40 per person
---
Jet Ski to Catalina Island



Experience the Pacific Ocean like never before with a jet ski tour to Catalina Island. The two hour ride leaves from Long Beach and will bring you face to face with dolphins, sea lions, and other ocean creatures as you ski and snorkel through the sea. Ticket availability is limited so book soon!
Where: 700 Queensway Dr, Long Beach, CA 90802
Tickets: $399 per rider, extra $45 with additional rider
---
Grab a Meal at Lasita

Photo Credit: Lasita
The glow-up is real when it comes to Lasita, LA's fast casual version of the Filipino restaurant Lasa. Lasita closed for a few months due to the pandemic, but reopened their doors this July, serving rotisserie-style dishes. With a completely revamped indoor and outdoor space, this hot spot is a must-add to your summer 2021 LA dining list.
Where: 727 N Broadway #120, Los Angeles, CA 90012
When: Thursday - Saturday : 5 PM - 10 PM, Sunday, 12 PM - 4 PM
---
Take a Walking Tour of LA

Photo Credit: LA Walking Tours
One thing that's nice about LA summers is the lack of humidity, which makes for perfect walking tour weather. Dive in and learn the history of the city, while getting some exercise and fresh air with LA Walking Tours. They offer a number of themed tours including a Venice Boardwalk and Canals tour, the Haunted Tour in DTLA, Hollywood History, and so much more.
LIKE WHAT YOU'VE READ?
Never miss out on a new experience!
Create a Bucket Listers account to access exclusive offers and the latest news in your city