Published Invalid Date
The Best Things To Do In LA This September
Summer is ending but the fun doesn't have to stop in LA. ☀️💃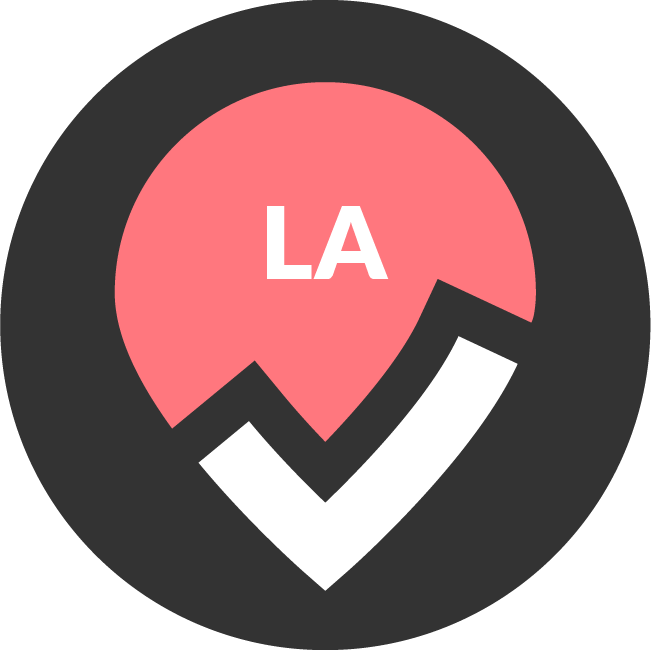 by Los Angeles Bucket List
Sure, summer is nearly over, but the perfect activity lineup isn't going anywhere anytime soon.
The best LA experiences this September include everything from free festivals and live concerts, to *drumroll please*... dogs surfing?! Read on for our favorite events in September to help you beat the heat and soak in all the summertime fun events before the cold weather rolls back in. Who are we kidding, this is LA. What cold?
Explore Elsewhere at The Madcap Motel
Explore behind every motel door and get lost in an immersive world of inter-dimensional adventure! Madcap Motel is an interactive entertainment venue in Downtown LA. Your experience unfolds in a once abandoned, now fully restored, 1960's motel. However, something strange has been happening inside. Guests "check in" before arriving in an alternate dimension known as: Elsewhere.
During your stay you'll explore hidden passageways, merge dimensions, roam the jungle atrium, discover the wonder of floating furniture, feed the hedge people, and stroll through the world's first ever time-warping wormhole.
When: Through September 30th
Where: 940 e 4th st. Los Angeles, CA 90013
---
Summer Swing Nights
In this "Back to the Museum" summer special, learn to jitterbug, jive, and swing at Summer Swing Nights Featuring The Swing Tones with a 7-piece band, special guests and more. Celebrate the return of live entertainment with the blockbuster "Summer Swing Nights: Back to the Museum" concert series featuring the jazzy vocal stylings of The Swing Tones plus performances by Los Angeles Swing Dance Posse with Chester Whitmore. Special guest performers to be announced.
When: Saturday, September 25, 2021
Where: Automobile Driving Museum, 610 Lairport St., El Segundo, CA 90245
---
See Black Panther in Concert

Photo Credit: LA Philharmonic
Wakanda forever. The Hollywood Bowl is an LA Bucket List item regardless of who's performing. But bring an outdoor screening of Black Panther into the mix and we truly can't think of anything better. Pair that with a live performance from the LA Philharmonic taking on Ludwig Göransson's Oscar-winning score, and you have pure gold.
When: September 10-12, 2021
Where: The Hollywood Bowl

---
Surf City Surf Dog Competition

Photo Credit: Surf City
The paw-fect surf competition doesn't exis– OK, scratch that. Huntington Beach's annual surf dog competition is back this month, with everything from pups solo surfing to pups tandem surfing with their owners.
When: September 25, 2021
Where: Huntington Beach

---
Take A Sushi or Dumpling Making Class
Is becoming a dumpling master on your Bucket List? Or maybe a sushi savant? Well look no further than these dumpling and sushi making classes this month in LA. If you choose to discover the flavor-packed world of dumplings, you'll master the basics of dumpling wrapping in various different shapes. You'll get a chance to work with high-quality store-bought dumpling wrappers. You'll be learning valuable knife skills and learn how to create your own fillings from scratch. In the highly interactive and hands-on sushi making class, the Chef will let you in on tips and tricks of making delicious sushi rolls, from preparing the perfect sushi rice, cutting the fresh ingredients properly, and the art of rolling. This casual and easy to follow class will surely engage all your senses!
Where:
Dumpling Class: Double Take @ Hotel Palomar, 10740 Wilshire Blvd #101, Los Angeles, CA 90024
Sushi Class: Penny Oven, 2131 Colorado Blvd, Eagle Rock, CA 90041
---
Feel the Magic at a Wizard Theme Pop Up Bar


Sometimes we need to create a bit of our own magic. The Wizard's Den in Hollywood is the perfect place to do so. This interactive pop-up includes wand on entry, three alcoholic potions, Potion making with the help of their potion master, and a magical bar if you desire extra potions for purchase. Plus, new dates have now been added to the pop-up for September!
Where: 1223 N Vine Street, Los Angeles. We are facing Vine street. Look for the secret brown door that says The Wizard's Den.
When: Through September 19th
Tickets: $43
---
Head to the Immersive Van Gogh Experience


Dive into a world of Van Gogh's gorgeous paintings, projected on massive frames throughout this Immersive Van Gogh experience. Travel into The Starry Night, Irises, and Sunflower for a liberating and jaw-dropping art experience like no other.
Where: 6400 Sunset Blvd, Los Angeles, CA 90028
When: Open now - January 2
Tickets: Starting at $40 per person
---
Take a Beach Cycle Class


Only through September! Cycling just got a whole lot breezier with Beach Cycle classes – a 45 minute, high-intensity workout that will guarantee to make you sweat while you soak in the soothing sounds of the ocean.
Where: Ocean View Park, Santa Monica
When: Classes end September 30th
Tickets: $30
---
Catch a Movie at Boat Cinema


Catching a movie in the theater is one thing. Catching a movie on an anchored boat on LA's Castaic Lake is a whole other experience. Snag tickets this summer to Boat Cinema, an outdoor movie theater that allows you to rent electric mini boats, an inflatable party boat, or you can bring your own boat as you kick back and relax with a night on the water.
Where: Castaic Lake
When: Only through Sept 19th
Tickets: $89 to $299 per boat
---
Eat Your Heart out at Smorgasburg LA

Photo Credit: Smorgasburg LA
It's hard not to get overwhelmed when it comes to Smorgasburg. There's burritos, burgers, vegan meals, donuts, snacks, ice cream, pizza, coffee, tea...and that's just to name a few. The open food market has endless options when it comes to treating your tastebuds and is open every Sunday rain or shine.
Check out this guide for more of our favorite markets around LA.
Where: 777 S Alameda St, Los Angeles, CA 90021
When: Sundays, 10 AM - 4 PM
---