Published Invalid Date
An Inside Look at Long Beach's Art & Museum Scene
A day of art is a day well spent. 🏛🎨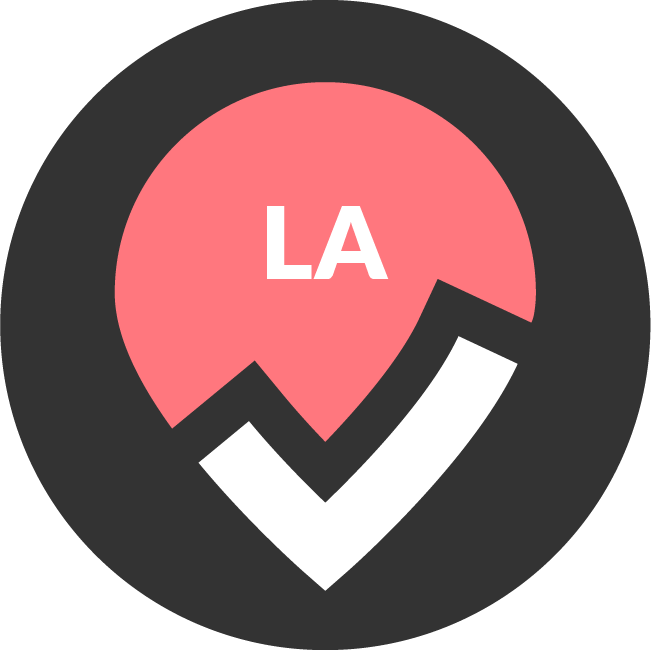 by Los Angeles Bucket List
The Long Beach art community has always embraced cutting edge artistry with open arms.
You could spend hours roaming the streets of LB and still find an exotic new mural or public piece of art you hadn't seen before. For a roundup of some of the starring museums of the city—plus insight into their current exhibits, read on.
Long Beach Museum of Art:
Located on a magnificent bluff overlooking the Pacific Ocean, LBMA features a historic mansion, expansive galleries, gardens, oceanfront dining at Claire's, and a unique museum store that features local vendors!
Currently on display is "All at Once," highlighting the 25-year career of American graffiti artist and art toy designer: Tristan Eaton. His truly ubiquitous talent (the 2008 campaign poster for President Obama and the art on Super Bowl LIV tickets are just a few of his commissions) is not to be missed in this incredible display. The two-floor exhibit includes 88 feet of interactive murals, two new sculptures, and personal elements from Eaton's archives. A standout piece is "Uprise," based on the artist's 2017 exhibit at Paris's Galerie Itinerrance that showed paintings commenting on 300-years of protests and resistance.

(P.S. His officially licensed Marvel prints, original ink drawings, and original canvases are all on display!)
Ticket: GA is $12, with advanced tickets recommended for current exhibits.
When: Thursday-Sunday 11am-5pm. Closed Monday – Wednesday
Where: 2300 E Ocean Blvd, Long Beach, CA 90803
---
Long Beach Museum of Art (LBMA) Downtown:


Have you checked out the LBMA Downtown? It's free to visit with no reservations required! In 2019, LBMA and Art Exchange merged to form LBMA Downtown, a dynamic art campus in the East Village Arts district. The space has a gorgeous, industrial design—with exposed brick, wood ceiling beams, and emerging creative exhibitions of its own. Right now you can check out their HUMAN TERROR wall-to-ceiling-mural from their Vitality and Verve collection.
Where: 356 E 3rd Street Long Beach, CA 90802
When: Th-Fr by Appointment only, Sat-Sun 12 – 4pm, no reservation required. Closed Monday, Tuesday, Wednesday.

For more information on LBMA Downtown.
---
Museum of Latin American Art:


Founded in 1996 in Long Beach, the MOLAA is the only museum in the U.S. dedicated to modern and contemporary Latin American and Latinx art. The museum also hosts educational programs, and has a stunning sculpture garden to explore. A highlight of their permanent collection is Herland, an exhibit of diverse female artists, described as "a new powerful land with new meanings."
Currently on display is a solo exhibit of artist Gabriella Sanchez, who utilizes video, memories and voices about civil rights, sculptures with hopeful messages surrounded by chains, and her younger sister and friends immersed in their dreams but looking directly at the camera, all to decode the complex vocabulary of our times.


When: Wed-Sun 11am-5pm, Closed Mondays & Tuesday.
Where: 628 Alamitos Ave, Long Beach, CA 90802
---
The Dark Art Emporium:

This one is perfect for the upcoming spooky season.

Located within the 4th Horseman, the Dark Art Emporium is dedicated to artists and creators that often fly under the radar of most people's perception of fine art. Here you'll find everything from dark surrealism to new contemporary art, real human skulls to taxidermy, creepy dolls and "lowbrow" art, these elaborate rooms are filled with pieces that aren't often found in most galleries and never presented together.

When: Friday-Saturday 12-7pm, Sunday 12-5pm, Closed Mon-Thurs.
Where: 121 W. 4th Street Long Beach, CA 90802
---
Pacific Island Ethnic Art Museum:
Keeping with firsts of its kind, the Pacific Island Ethnic Art Museum is the first museum dedicated to Pacific Island arts and cultures in the contiguous US. The lively museum pays respect to the Tongva people as the traditional land caretakers of Tovaangar (LA's basin, South Channel Islands). Their sculptural pieces recognize the unique kinship that exists between ancestor pieces, people and their histories and the obligation that comes with this recognition.
A wonderful spot to enjoy a nice day is their latest outdoor exhibit, ALA MAI, featuring art panels installed on the exterior fencing of the garden along Alamitos Avenue & Gumbiner Park, created by Jason Pereira and his artist friends.
When: Wed-Sun 11 AM—4 PM, closed Mon-Tues.
Where: 695 Alamitos Ave, Long Beach, CA 90802
For more information on the Pacific Island Ethnic Art Museum
---
POW WOW Murals:
There's an art museum of sorts scattered throughout the city from E6th Street to Broadway in between Pacific Ave and Long Beach Blvd. All in the form of fantastic, larger than life street murals, from past POW! WOW! Art festivals.
Heavy hitters include the incredible piece from Dina Saadi, located on the city hall parking garage at 332 W. Broadway (as seen above)
And the immaculate portrait on the side of the Varden Hotel at 335 Pacific Ave (as seen below)
Check out the full lineup of awe-inspiring murals here, complete with the location of each.