Published Invalid Date
The Best Things To Do In LA This January
Start 2022 right with all the best things to do this month in LA. 🎊🏝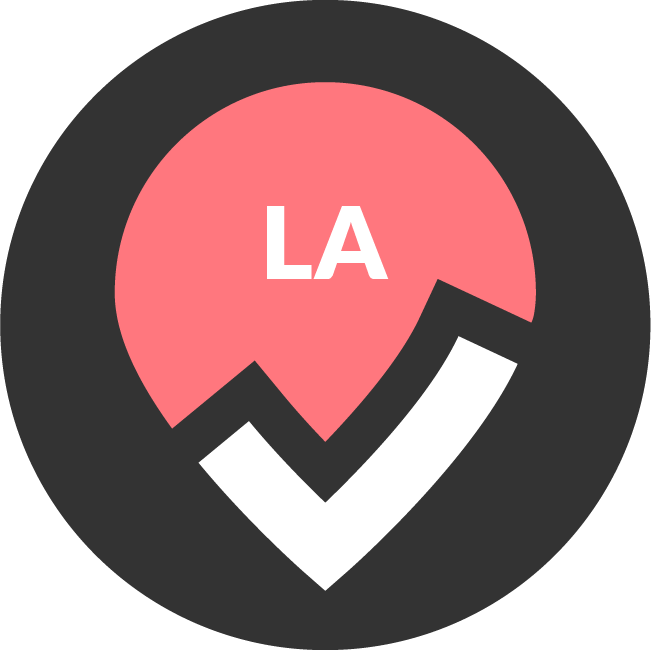 by Los Angeles Bucket List
Los Angelinos get the best of the holiday season: the city is just a short drive from snow capped mountains, but locals get to enjoy a much milder winter on their sunny home turf. With this perfect mix, it means LA has one of the most epic lineups of fun wintery things to do.
Now that we've conquered holiday shopping and have officially rung in 2022—we'll want to keep the good times rolling. For all the best events and activities happening in Los Angeles for January, read on:
Take a Custom Sneaker Class
Whether you're looking to start an artistic side hustle, redesign your personal kicks, or simply have a unique date idea—this is the class for you. Majorwavez Lab will teach you the ins and outs of making any custom designed sneakers in a lighthearted, informative class. You'll need to bring the shoes you'd like to sew and paint yourself, but the class also offers a limited amount of shoes for sale if you need.
When: Fri—Sun available classes, Fridays and Saturdays at 1 PM, Sundays at 11 AM
Where: Two locations:
Nesquik: 1457 Colorado Blvd. Unit 102
Classes start at 1 PM PST.
Northridge Mall: 9301 Tampa Ave, Northridge, CA 91324
Classes start at 1 PM PST.
Classes last 3-6 hours.
For tickets to the Custom Sneaker Class.
See Live Comedy at the Citizen Public Market
The breezy Citizen Public market has more than delicious eats and the Bar Bohemian. They also host Wednesday Comedy every week! The show series will feature a rotating cast of comedians of varying styles from CONAN, America's Got Talent, and HBO—so you're guaranteed to see someone hilarious. Bucket Listers is excited to partner with The Setup to bring you exclusive ticket pricing: starting at $12 per person (originally $15).
Where: Citizen Public Market at 9355 Culver Boulevard, Culver City, CA 90232
When: Wednesdays at 8 PM
For tickets to the Comedy at the Citizen Public Market.
Take a Malibu Wine Hike
Luckily on the best coast—winter doesn't have to mean an end to hiking. In Malibu lies an easy going 2-and-a-half mile loop around a beautiful wine vineyard, where you'll see scenic views and Chumash Native American cave paintings, as well as receive wine to-go before you leave. And, if you really want to kick things up a notch—they also offer 4x4 private vineyard tours.
When: Wed—Sun, varying times.
Where: 32111 Mulholland Hwy, Malibu, CA 90265
For more information on Malibu wine hikes.
Have an Alice and Wonderland Cocktail Experience
Who doesn't want to warm up this winter with a tea party? Of course, this would be no ordinary drinkery—it's an immersive cocktail experience, where you'll solve riddles, make two Wonderland-esque drinks and devour "eat me" cake just like Alice herself—all within the topsy turvy 90 minute immersive installation.
When: Tues—Sun, varying times.
Where: 1233 Vine St
For tickets to the NYC Alice and Wonderland Cocktail Experience.
Film Screenings at the new Academy Museum of Motion Pictures
Did you know director Roberto Gavaldón's film Macario (1960) was the first Mexican film nominated for an Oscar? Now's your chance to catch more of his work on the big screen until January 23rd. See this true artist of moviemaking, and so many more at the Academy Museum of Motion Pictures—the largest museum in the nation devoted to the arts and sciences of movie making.
When: Sun to Thur 10 AM—6 PM, Fri to Sat 10 AM—8 PM
Where: 6067 Wilshire Blvd
For tickets to the Academy Museum.
Uncorked: LA Wine Fest (January 29)
Wine aficionados and casual sippers alike—Uncorked: LA Wine Festival will be a vibrant outting for all. Hosted at Union Station, LA residents can enjoy over 150 wines from around the world, along with gourmet and local food trucks, live music, and more. Uncorked: LA has two sessions available, with early admission ($80) at 5 PM including an extra hour of trasting and special pours, and general admission ($65) starting at 6 PM. The event also benefits "A Kid Again," an organization supporting healing for children in life threatening conditions.
When: Sat, January 29, 5 PM—9 PM
Where: Union Station Los Angeles, 800 North Alameda Street
For tickets to Uncorked: LA Wine Fest.
Rent a Private Tiki Boat on the Marina Bay
Cruise the magnificent Marina del Rey in this sparkling, private Tiki Boat for a crew of up to 12! Make it a harbor Cruise, Pacific coastal tour, or drop anchor at the famous Santa Monica Pier surrounded by the cliffs of Malibu! The boat has a full kitchen with a fridge for you to bring your beverages and snacks to party all day, plus paddle boards and kayaks for mini ventures onboard!
When: Dates Vary, but times are 8 AM — 10 PM
Where: 13701 Fiji Way, Dock 55, Marina Del Rey
For booking a Tiki Boat Party Yacht.
Catch a Lakers or Clippers game at Crypto.com Arena
New arena name—same world championship teams. Make sure to catch your favorite Los Angeles NBA team live at least once this season.
Where: 1111 S. Figueroa Street
For tickets to the Crypto.com Arena.
Take a cruise on a beautiful gondola
Step onto a charming and cozy gondola and ride through Newport Harbor. Perfect for a romantic night out as you make your way through the canals. Float silently through quaint canals guided by a charming gondolier who is happy to tell you about the history of gondolas, play some music, or even sing you a traditional Venetian tune! Enjoy a delicious antipasto course and a bottle of sparkling cider or imported Italian sparkling mineral water.
When: Daily, times vary
Where: 200 Bayside Drive, Newport Beach, CA 92660
For booking and more information: Cruise Newport Beach in a Private Gondola.