Published Invalid Date
20 of the Best Wineries in the Napa Valley
Some of our favorite spots to sip some of the finest wine in the world. 🍷
by San Francisco Bucket List
Napa, Sonoma and the surrounding areas are filled with acres of stunning vineyards, rolling hills, flowing fountains and iconic tasting rooms to choose from.
It's no secret that Northern California is known for producing some of the world's best wines. Full-bodied Cabernets, softly fruity Merlots, and buttery Chardonnays are just a few of the varietal wines produced by these fertile soils. See below for a master list of wineries, from underground waterfalls to a plush Bubble Lounge, available for tastings right now:
Ashes & Diamonds
Mid-century design, grassy rolling berms, and seasonal fare make up the Ashes & Diamonds winery and tasting room. Guests can sip reds and whites in open-air seats, and members can enjoy luncheons and pool days with their tastings. The menu includes house-made mezze, sourdough focaccia, charcuterie and crudités, and—of course—terrain-focused, light handed-made wine.
Reservations: Winery is open for visitors 11 AM—7 PM; with the last reservation taken at 5:30 PM daily.
Location: 4130 Howard Ln, CA 94558
For more information on Ashes & Diamonds.
Far Niente Winery
Surrounded by 13 acres of stunning landscaped gardens, this winery was founded over 100 years ago. One of our favorite features is the historic wine caves underneath the tri-level estate.
Reservations: Required.
Location: 1350 Acacia Dr, Oakville, CA 94562
For more information on Far Niente Winery
Domaine Carneros
They always say tostart your wine tastings with some bubbly. Domaine Carneros is a Chateau modeled after the famous French Taittinger winery, with grounds that make you feel like you're sitting in the South of France. The Sparkling Wine tasting is perfect to start your day, but if you're coming in after a few stops, swing for the Grand Tasting flight.
Reservations: Reservations are required and available daily at 10 AM with the last reservation at 5 PM.
Location: 1240 Duhig Rd, CA 94559
For more information on Domaine Carneros.
V. Sattui Winery
Sattui has their own traditional food marketplace that you can purchase and eat on-site. With a collection of award-winning wines, the stone building resembles one you'd find in the Italian countryside. Take a tour and explore the grounds, or purchase a bottle and just relax around the winery.
Reservations: Highly recommended due to limited capacity (4-6 person maximum per group, depending on venue).
Location: 1111 White Ln, St Helena, CA 94574
For more information on V. Sattui Winery.
Buena Vista Winery
As the oldest commercial winery in California, Buena Vista has perfected their craft. Their history comes through in the wine, the grounds, and the stories. Each popular bottle pays homage to the founder of the winery. Guests can also tour the interactive Wine Tool Museum in the Champagne Cellar and relax in the plush Bubble Lounge.
Reservation: To make a reservation, call 800.926.1266 or email [email protected].
Location: 18000 Old Winery Rd, CA 95476
For more information on Buena Vista.
Domaine Chandon
If you're beginning your day with sparkling wine, you might as well end it with some Moët et Chandon. This famous sparkling wine was the first French producer in Napa! The sprawling winery is great for groups to grab tasting glasses and lounge around.
Reservation: Highly encouraged.
Location: 1 California Dr, Yountville, CA 94599
For more information on Domaine Chandon.
Robert Mondavi Winery
Robert Mondavi's wine is popular from coast to coast, and all over the world. His winery has a minimalist feel to it, with plenty of space to lounge and enjoy the modern sculptures. We'd recommend getting a tour of the cellars and vineyard grounds–the scale of the barrels and linear aesthetic will stun nearly anyone.
Reservations: Required. Access to the winery, tastings and meals by appointment only.
Location: 7801 St Helena Hwy, Oakville, CA 94562
For more information on Robert Mondavi.
PlumpJack
Nestled in Oakville, the heart of Napa Valley's esteemed cabernet country, PlumpJack is a boutique winery specializing in premium Cabernet Sauvignon wines. Founded in 1995 by Gavin Newsom and Gordon Getty—who drew name inspo from Shakespeare's jovial and goblet guzzling character John "PlumpJack" Falstaff—PlumpJack is an inviting crowd pleaser. The estate also offers 360-degree views of the estate vines, hilltops overlooking oak trees, and up-close looks at harvest and winemaking activities.
Reservations: Required for all tasting experiences.
Location: 620 Oakville Cross Road , Napa CA 94558
For more information on PlumpJack Winery.
Jarvis Estate
This family-owned Napa Valley winery is known for limited quality and sustainably grown winemaking, as well as being the world's first entirely underground winery. Jarvis estate is home to a 45,000 sq-ft cave, where the entire winemaking process is conducted from crush to bottle aging today. Guests can spelunkthe otherworldly cave, visit the Cuve Gallery (with one dozen massive wine-holding oak vessels), see the underground waterfall, and enjoy a glass in the elegant tasting chamber for the full experience.
Reservations: Required for all tasting experiences.

Location: 290 Monticello Road, Napa CA 94558
For more information on Jarvis Estate.
Jacuzzi Vineyards
Jacuzzi Family Vineyards seeks out and supports small farmers who are preserving lesser-known Italian grapes throughout California. The gorgeous estate vineyards lie primarily in the Los Carneros and Sonoma Coast wine regions, and include traditional Italian varieties like Sangiovese, Barbera, and Nebbiolo. While you're there, don't miss stopping by The Olive Press tasting room and gift shop to find the most highly awarded and acclaimed extra virgin olive oils to add to your souvenirs stash.
Reservations: Recommended.
Location: 24724 Arnold Drive, Sonoma CA 95476
For more information on Jacuzzi Vineyards.
Kunde
Does size matter? It might, when we talk about Kunde's dramatically gorgeous, sustainably farmed 1,850-acre estate in the heart of Sonoma Valley. Enjoy incredible views of rolling hills and grapevines while sipping their premier small production wines, paired with locally-sourced artisan cheese and charcuterie.

Reservations: Required for all tastings.
Location: 9825 Sonoma Hwy. Kenwood, CA 95452
For more information on Kunde Winery.


Chimney Rock
For a taste of the finer things in life, stop by this stunning Cape Dutch inspired winery! The estate is known for its dominant red wine grapes, planted in the volcanic soil of Stags leap, along with their elevated views of Napa Valley.

Reservations: Required for tours and tastings.

Location: 5350 Silverado Trail, Napa, CA 94558
For more information on Chimney Rock.

Alpha Omega
Alpha Omega creates artisanal wines through Old World vineyard handcrafted practices, with transparency of their beautiful terrain. Guests can visit the postcard-worthy grounds to sip against a backdrop of flowing fountains, a reflection pond, stunning vineyards, and the Mayacamas Mountains. Or, step inside the posh Tasting Room Lounge or roomy outdoor terrace.
Reservations: Required for all tasting experiences including Tasting Bar and Lounge and outdoor terrace.
Location: 1155 Mee Lane at Hwy 29, St. Helena, CA 94574
For more information on Alpha Omega.


Prisoner
The name may have given you a clue to this winery's bold and unconventional style all on its own. This uber modern winery offers reservation-only tastings focused on bold, dark, and fruit forward bottles.When Prisoner produced its first wine by the same name two decades ago, with a complex blend of unusual California grapes, it changed the perception of what a red blend could be.
Since then, Prisoner continues to play with rules, and innovate the market, elevating to cult status and luxury tastes. Additionally, Prisoner is committed to investing in support systems and fighting injustices in our society, especially those tied to our prison and policing systems.

Reservations: Required for all tastings and pairings.
Location: 1178 Galleron Rd., St Helena, CA
For more information on Prisoner Winery.
Cosentino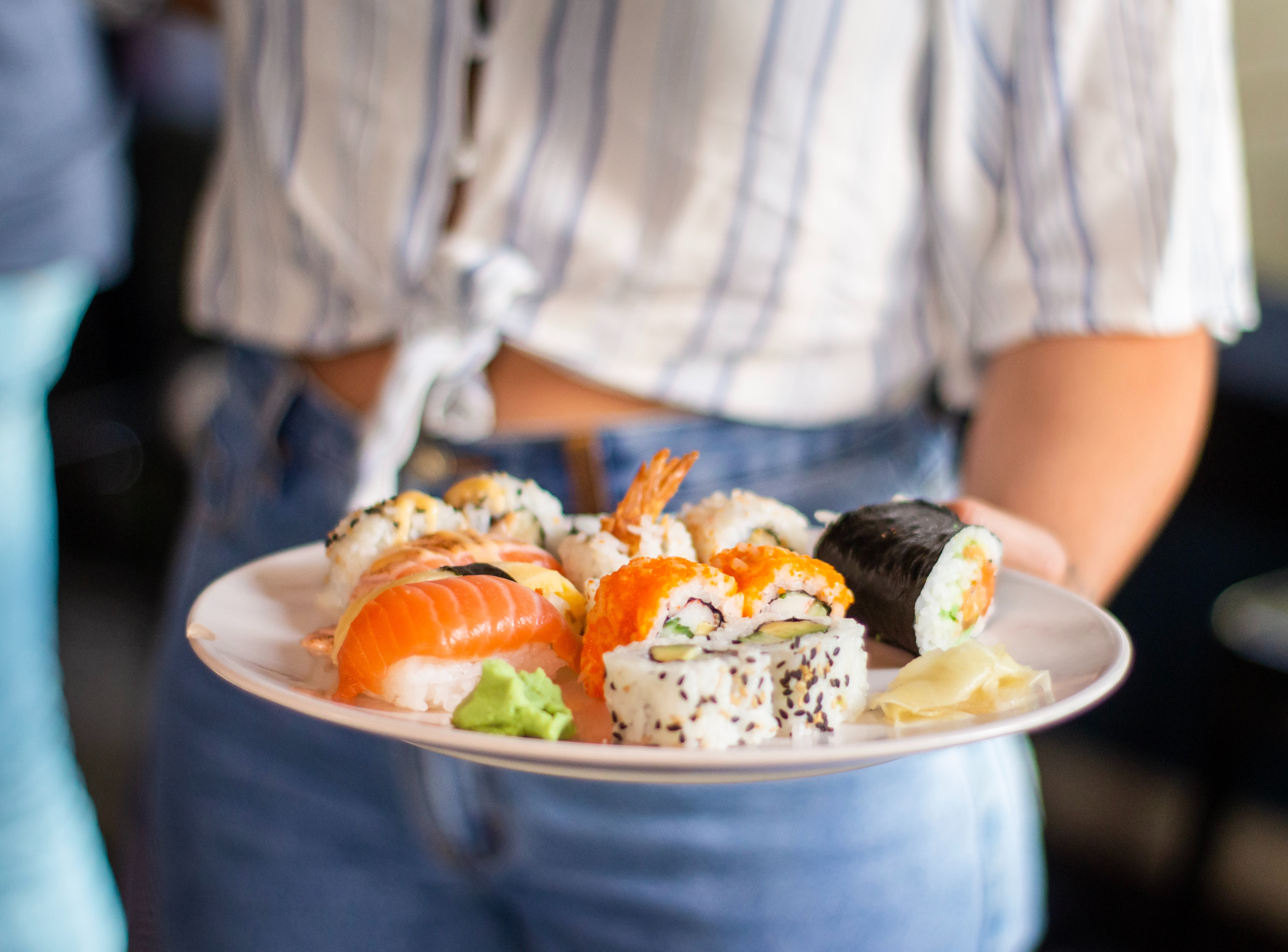 Cosentino is known for creating the first designated and licensed Meritage wine–provocative red or white wines crafted solely from specific "noble" Bordeaux grape varieties–in 1986. From those innovative roots, to creating approachable, high quality sips today, Cosentino has become an elegant place to relax, socialize, and savor the distinctive varietals of Napa and Lodi. Enjoy a flight in their charming ivy-covered "chateau," or take a seat on their spacious patio or modern indoor lounge and bar.

Reservations: Currently required.
Location: 7415 Saint Helena Highway Napa, CA 94599
For more information on Cosentino Winery.


Caymus
The Caymus Vineyards are deeply rooted in family tradition, with tastings that include five wines produced by different members of the Wagner family, along with the Caymus Vineyards Cabernet Sauvignon and the Caymus Vineyards Special Selection. Come sit among their beautiful gardens, where you will hear stories about the founding family, their five-generation history of farming and winemaking in Napa Valley, and their exploration of other parts of California.

Reservations: Required.

Location: 8700 Conn Creek Road Rutherford, CA 94558
For more information on Caymus Winery.


Mumm
Mumm is all about celebrating, and their sparkling wines are the perfect combo of French roots and California style worth celebrating! Visit their Silverado Trail location and choose from three seated tasting experiences, each featuring personal table service. They have a gorgeous outdoor patio, an enclosed Tasting Room, and the Oak Terrace where guests can celebrate with sweeping views of Napa Valley.
Reservations: Required, with limited availability Friday, Saturdays and Sundays.
Location: 8445 Silverado Trail, Rutherford, Ca - 94573
For more information on Mumm.



Gloria Ferrer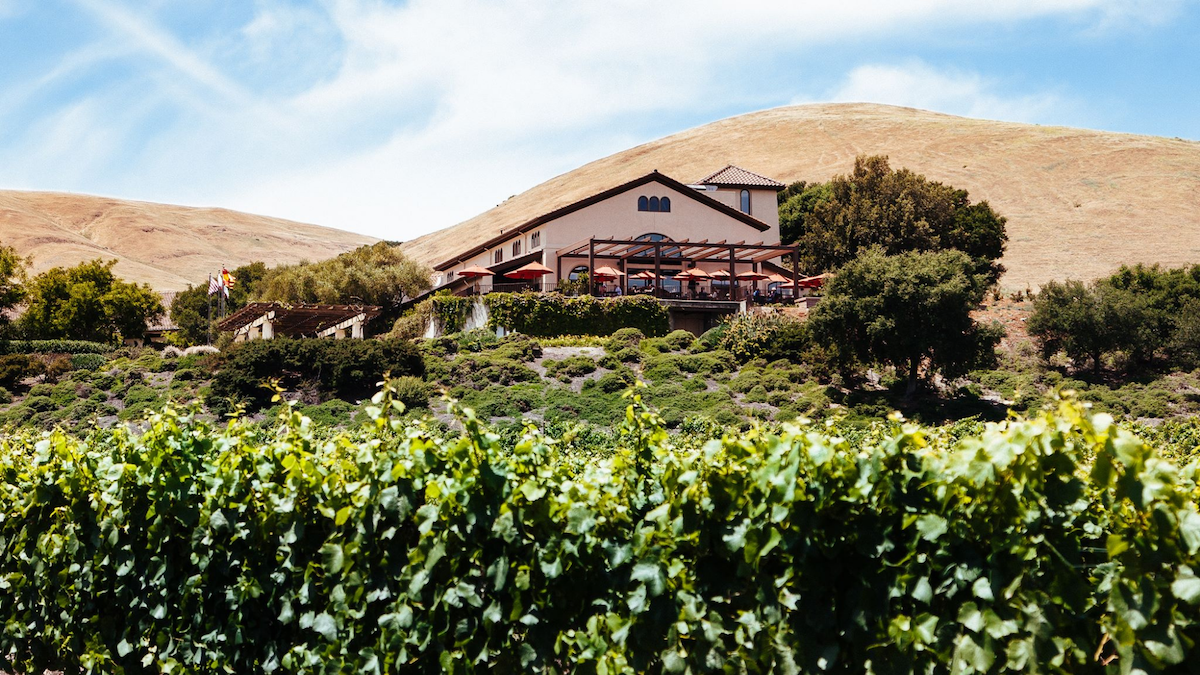 Nestled in the picturesque hills of Carneros, Gloria Ferrer is California's most celebrated sparkling winemaking team. Visit for the ultimate picnic experience at their private Willow Springs Grove, and enjoy bubbly while surrounded by willow trees overlooking the pond and vineyards. Other experiences include atour of the vineyards by club car, and an indulgent brunch pairing!
Reservations: Highly recommended. Walk-in welcomed on Wednesdays.
Location: 23555 Arnold Drive Sonoma CA, 95476
For more information on Gloria Ferrer.
Sterling Vineyards
Sterling Vineyards' aerial tram has been a staple in the Napa Valley, bringing joy to locals and to tourists who have been lucky enough to stumble upon this lesser-known gem. Guests are able to take a gonolda to the top of the estate and enjoy epic views and delicious wine tastings. The winery even appeared in an episode of Keeping Up With The Kardashians. In September 2020 the vineyard had to temporarily shut down due to the Napa Valley Glass Fire. While they are currently closed for renovations, you can enjoy their award-winning wines during a virtual tasting online.
Reservations: Temporarily closed for renovations. Reopening in Spring/Summer 2023.
Location: 1111 W Dunaweal Ln, Calistoga, CA 94515
For more information on Sterling Vineyards.
Scribe Winery
The Scribe winery is a beautiful stucco building that pulls you out of the polished California wine country and into a timeless rustic home. Be sure to get the food pairing alongside your wine tasting, or you'll be stuck regretfully watching someone next to you eat a perfectly toasted naan bread with their glass.
Pro Tip: The Pinot Noir 2015 vintage is one that The Scribe happily ships all the way to NYC (it's THAT good).
Reservations: Required
Location: 2100 Denmark St, CA 95476
For more information on Scribe Winery.