Published Invalid Date
The Best Family-Friendly Things to Do This Summer in LA and The OC
For the best summer ever, we rounded up some of SoCal's best family-friendly eats, activities, trips and more. 🐠📽️🛼👩‍👧‍👦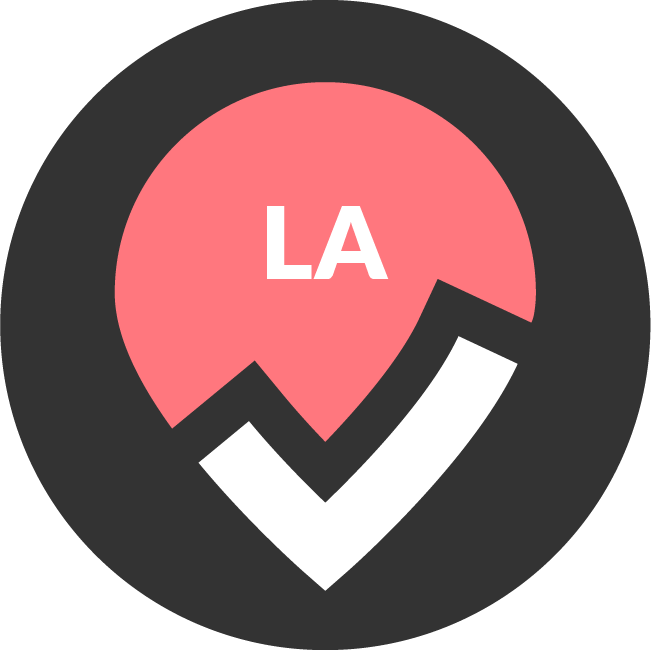 by Los Angeles Bucket List
For families ready to enjoy the California sun and time out of school, SoCal has a world of options. For instance, KidzCon, the largest kid's convention in the world, is set for mid-July and this summer you can elevate your outdoor movie experience by taking it on the water with your own personal mini boat! Plus, dreamy illusion museums and aquariums await exploration.
Many spots even have activities for the parents or guardians and older kids, such as haunted tours, wineries and epic hikes.
For a round up of kid-friendly and family favorite activities to do in or very near Los Angeles and Orange County, read on below:
Take a Scenic Hike
Los Angeles is different from your typical urban oasis thanks to its close proximity to a variety of greenery-filled trails with ocean and mountain views. Get your heart pumping and try some of the most iconic hikes in Los Angeles. You can be one of the first ever to walk the newly-opened Ropersmith Trail, too. It has just over 2 miles of smooth singletrack and biking paths, plus views of diverse wildlife and habitats, like the rare coastal sage scrub.
For the very young hikers among us, one of our favorite 20 minute spurts is the Nojoqui Falls path, which leads you to an enchanting 80-foot waterfall to have lunch next to.
For more information on the best scenic hikes in Los Angles.
Day Trip to Solvang
For one of our favorite California day trips straight out of a storybook, take a roadtrip a few hours away from LA to the Danish village of Solvang. The picturesque windmills, rural architecture, and replica of Copenhagen's Round tower, will transport you to a European fairytale without even having to leave California. While there's wineries and breweries for the adults—Solvang has unique things to do for the whole family. Kids can enjoy playgrounds and skateparks, hand feed an Ostrich in Ostrich Land, and interact with noble steeds at the Quicksilver Miniature Horse Ranch.
The whole family is also sure to enjoy one of many ice cream parlors, including the carousel-themed Solvang Trolley Ice Cream Parlor. You can also try gelato at Café Dolce, or wander around vintage and gourmet candy shops, like Ingeborg's Chocolates.
Where: 1639 Copenhagen Drive, Solvang, CA. 93463
For more information on Solvang, California.
The Dolly Llama
Not just your traditional dessert shop, this place is sure to give your family a sugar rush (in the best way)! The Dolly Llama has captured the heart of LA's waffle and ice cream scene, with its indulgent take on the Bubble Waffle, in addition to their variety of shakes, waffle sticks, and OG liege waffle creative combos. Plus, they have a handy kids menu for portion-appropriate options.
When: Monday - Sunday 12 PM - 12 AM
Where: 611 S. Spring St Los Angeles, CA 90014
For more information on The Dolly Lama.
La Brea TarPits and Museum
For the Indiana Jones in us all, don't miss the only Ice Age fossil site in the world that's being actively excavated in the middle of a city! Here, scientists bring the past to life with recreations of mammoths, saber-toothed cats and giant sloths, which all roamed the area we now know as Los Angeles during the Ice Age. Over 100 excavations have been made since the 1900s, and are now on display in the museum at the center of the pits! Dire Wolves are the most common large mammals dug up from La Brea Tar Pits, totaling to about 4,000.
When: Wednesday - Monday, 9:30 AM - 5 PM
Where: 5801 Wilshire Blvd., Los Angeles, CA 90036
For more information on the La Brea Tar Pits.
Aquarium of the Pacific
Spend a day "under the sea" at the magnificent Aquarium of the Pacific! Their exhibits include all the wonders of the ocean: squiggly octopi and jellies, a shark lagoon, penguin habitats, and more! And on an especially cute note: now is their "New Babies!" exhibit, featuring baby sea otter pups, tiny baby cuttlefish, and an exploration of various ocean nursery habitats, like coral reefs and seagrass beds.
When: Open daily 9 AM - 6 PM
Where: 100 Aquarium Way, Long Beach, CA 90802

For tickets to the Aquarium of the Pacific.
Discovery Cube
This museum is not one you'll have to chase your little ones around telling them not to touch anything. The Discovery cube is made for kids and meant to be inspiringly interactive with over 100 hands-on exhibits, plus special programs! And right now, visitors can learn the importance of emotions in our bodies with a colorful exhibit co hosted with Pixar's Inside Out!
When: Monday – Sunday, 10 AM – 5 PM
Where: 2500 N Main St, Santa Ana, CA 92705
For tickets to the Discovery Cube.
The Queen Mary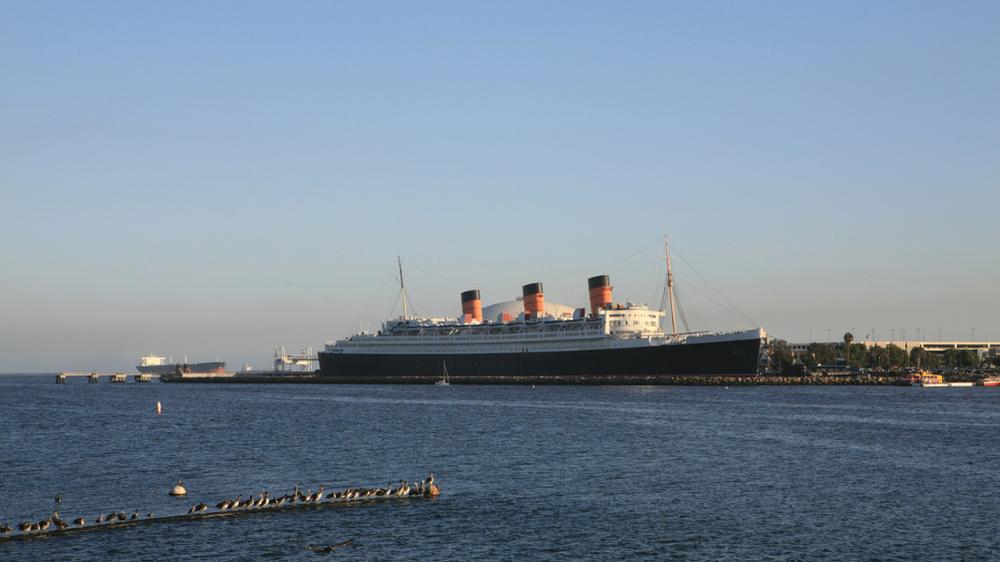 The Queen Mary's history is full of adventure. From the ship's royal launch as the most luxe and advanced ocean liner at the time, to its connection to WWII and the and the responsibilities it held during the war, it's no wonder The Queen Mary attracts millions of visitors each year.
The ship doesn't just serve as a history lesson, but also a potential gateway to the paranormal. If ghost hunting is your family game, a Haunted Encounters tour is the place to start as The Queen Mary is often listed among America's most haunted spots with spirits causing paranormal occurrences throughout the ship!
Otherwise, there are plenty of options for exploring the ship's history and architecture, including a 4D theater that offers sensory-spiked documentaries of the ship and the most infamous sea creatures alive today. Or check out the 26-foot-long, 600+ lbs, LEGO model ship masterpiece made up of 250,000 LEGOS!
Where: 1126 Queens Hwy, Long Beach, CA 90802
For tickets to the The Queen Mary.
Boat Cinema
For a unique bonding experience, reserve your family their very own personal mini boat on the stunning Castaic Lake to watch your favorite films! Guests are welcome to pack a picnic (or even have one prepped for you), and to enjoy some buzzy pre-film DJing. The one-of-a-kind boat cinema even has canoe concessions! Offering boat side deliveries of beer and wine, artisanal pizza, and charcuterie boards.
Castaic Lake is just thirty minutes from DTLA, and offers long stretches of beaches and camping if you'd like to make an entire family trip of it! All ages are welcome for boat rentals, but one member of your boat ride must be over 18 to rent. And if preferred, beach seating offers a great view of the screen as well.
When: Multiple dates, Doors open: 6:30 PM, Showtime: 8:15 PM.
Where: 32132 Castaic Lake Dr. Castaic, CA. Parking Lots 1 & 2
For tickets to LA's Boat Cinema.
Museum of Dream Space
Using digital art to create colorful, creative and room-engrossing experiences—MoDs is a show stopper.
The Museum of Dream Space features beautifully curated rooms with large-scale glow installations, a rainbow of infinity rooms, and powerful high-tech projections, all meant to bring friends and families together for heart-touching sights and moments. If you're seeking to share some true wonder together, this digital oasis of endless creativity awaits.
When: Monday - Saturday 11 AM - 7 PM, Sunday 11 AM - 6 PM
Where: Beverly Center, 8500 Beverly Blvd, Los Angeles, CA 90048 (Sixth floor)
For tickets to Museum of Dream Space.
World of Illusions
The World of Illusions creates unique memories and snapshots by expanding imaginations and playing with eye-popping 3D illusions. Enter the Upside Down House to have your world literally flipped, and try to sit on the ceiling couch! Then head to the Giant's House to view King Kong-sized burgers and pizza, or embark on an African Safari and get up close and personal with elephants. This famed museum was created by some of the world's best artists, with new exhibitions being added often, so move quickly to see them all!
When: 11 AM to 10 PM Daily
Where: World of Illusions, 6571 Hollywood Blvd, Los Angeles, CA 90028
For tickets to the World of Illusions Hollywood.
Donut Museum
Experience seven different, multi-sensory rooms with donut-themed art to pose and play with! The brightly colored sweet escape is perfect for all ages, with rooms ranging from school and nursery themes, to glittering, cool-toned crystalized immersive rooms.
When: Until October 1
Friday 2 PM - 6 PM, Saturday. 11 AM - 6 PM, Sunday 12 AM - 6 PM
*No Walk-Ins 1-hour before closing time
Where: 2036A Westminster Mall, Westminster, CA 92683 (inside the mall on the 2nd floor)
For tickets to the Donut Life Museum.
Street Food Cinema
Take "screen time" outdoors with the 11th season of Street Food Cinema, SoCal's largest outdoor movie series. You and your family can elevate movie night by visiting their rotating venues, trying some gourmet street food, and grabbing a prime lawn seat to that week's pop culture hits. Their diverse titles this summer include La La Land, Psycho, Encanto, and more, providing options for however old the kiddos are.
When and Where: Locations and times vary per screening
For tickets to Street Food Cinema 2022 Outdoor Summer Series.
KidzCon
KidzCon, the largest kids convention in the world, is back with over 100 exhibits from the biggest names in kid's toys, plus sweet-tooth-hitting food trucks, giveaways, and special screenings from major motion picture companies! There's a million reasons to go, but we broke down some of the top ones below:
Interact with your favorite Dreamworks Animation, Warner Bros, and XOMG presented by Jess and Jojo Siwa. There will be special activations around two Netflix series: Kung Fu Panda: The Dragon Knight, and Jurassic Park-affiliated Camp Cretaceous; plus a life size dollhouse full of crafts and colorful magic from Dreamworks' Gabby's Dollhouse.
Explore the fashionista Care Bears exhibit, celebrating their 40th anniversary!

Snack on delicious sweet-forward food vendors, including special guest Milk Bar for all things cookies and SuperPets candy station by Warner Bros.

The convention space is a sprawling 85,000 sq. ft, and will feature brands your kids already love, like virtual reality by Los Virtuality, plus emerging brands, like Banned Goods' cool sneaker slippers, and stylish kids wear brand Koochicke.
Grab your tickets to hit this industry-leading event for a weekend of free play, shopping, photo ops and interactive stations for you and the little ones.
Where: Anaheim Convention Center, 800 W Katella Ave, Anaheim CA 92802
When: July 16 - 17
For tickets to KidzCon.