Published Invalid Date
Luxury Airship Cruises Will Fly Passengers To The North Pole in 2024
For about $200k, you can secure a cabin on an airship cruise to the North Pole.

by Bucket Listers
A Sweden-based company is changing the game for travelers and adventurers. Or, at least, it hopes to. OceanSky Cruises is pulling from the luxury and decadence of air travel from a century ago to give people the opportunity to explore formerly inaccessible places, all while journeying in the comfort of a plush airship cabin.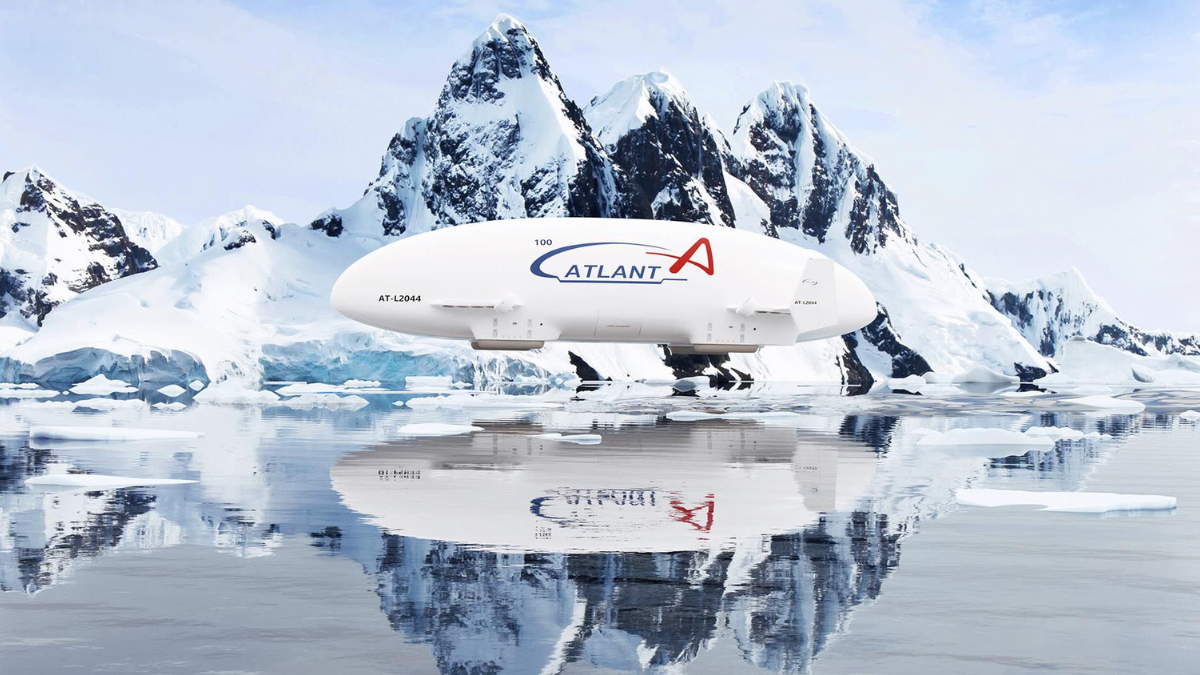 In an era of canceled flights, long layovers, and sparse leg room, air travel isn't the glamorous vision it once was. OceanSky Cruises hopes to revive that dream by offering an experience similar to cruise ships and luxury train rides, where the travel itself is part of the experience, not merely a way to get from point A to point B.
The first flight is planned for February 2024 and can carry 16 passengers along with a full crew, including four pilots, a chef, and an expedition leader. The destination? The North Pole.
The airship will depart from Longyearbyen, Norway on Svalbard, the planet's northernmost city, and will cruise at an altitude of about 1,000 feet, allowing passengers to spot whales, polar bears, snow foxes, and reindeer in their natural habitats.
The first evening onboard will be filled with briefings, a cocktail hour, an exquisite dinner, and conversation.
Once at the North Pole, passengers can explore the windswept snowscape, whale watch, go cross-country skiing, and more before enjoying a prepared lunch and making the journey back.
Like the Zeppelin that came before, OceanSky plans to offer luxury and opulence, with amenities like panoramic views, high-end finishes, and a restaurant and bar, where white-gloved waiters serve a la carte dishes.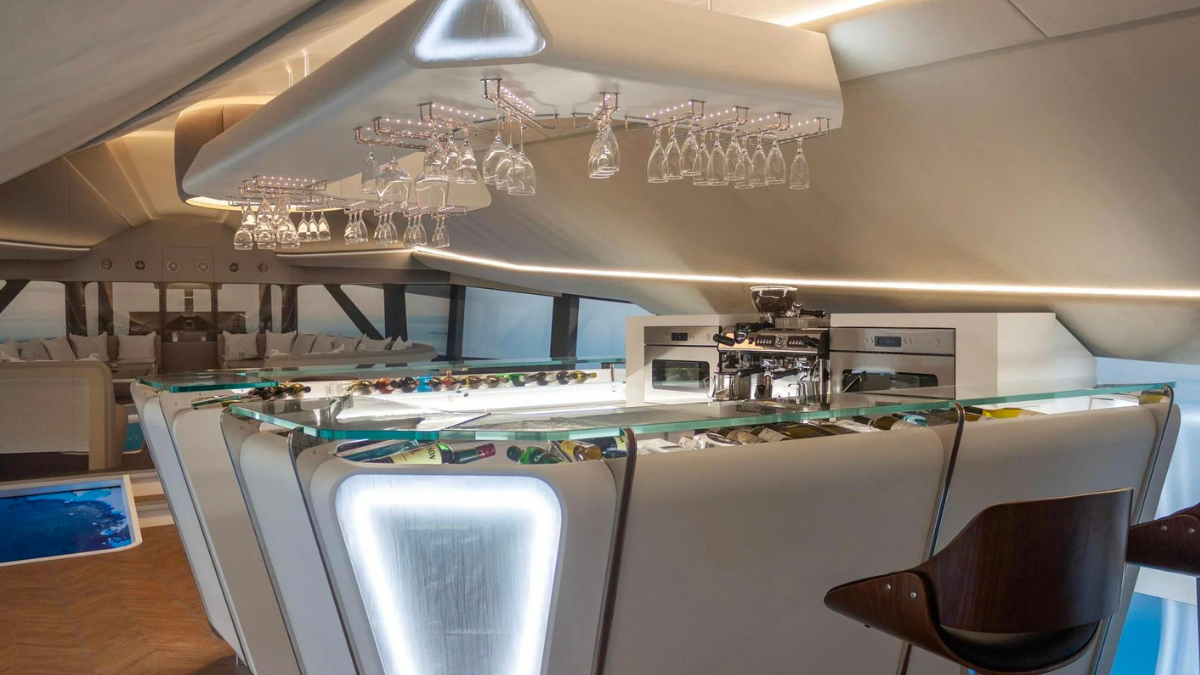 Unlike its predecessor, though, OceanSky's dirigible will be much safer, both for the people utilizing it, and the environment.
Sustainability is a key factor in the design, and the company is striving to do its part to combat the climate crisis by creating an airline with extremely low energy needs.
Powered by helium, Airships can fly for days and don't need airports for landing. Their vertical takeoff and landing capabilities allow for access to unexplored locations, and can land on any flat surface, including the sea.
Apart from the North Pole, OceanSky Cruises is planning another voyage to Africa, touching down in spots like Namibia, Botswana, and Zimbabwe, and hopes to add to its list of destinations in the future.
If you're interested in trying airship travel yourself, start saving now—cabins start at about $200,000 apiece.
For more information on OceanSky Cruises.
TITLE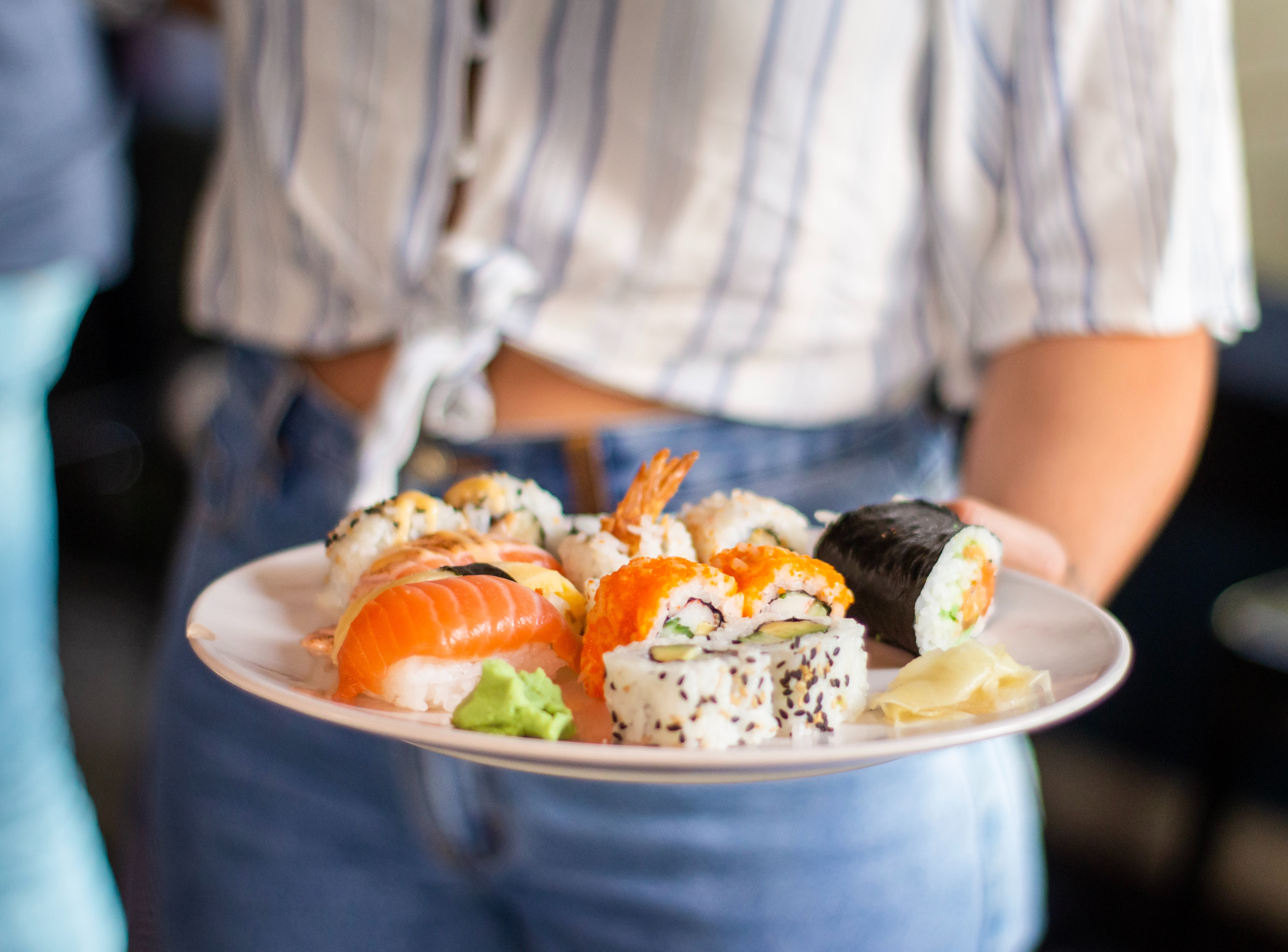 DESCRIPTION