Published Invalid Date
Top 10 Spots To Visit In The LA Fashion District
Time to get outside and explore our favorite city. 🌆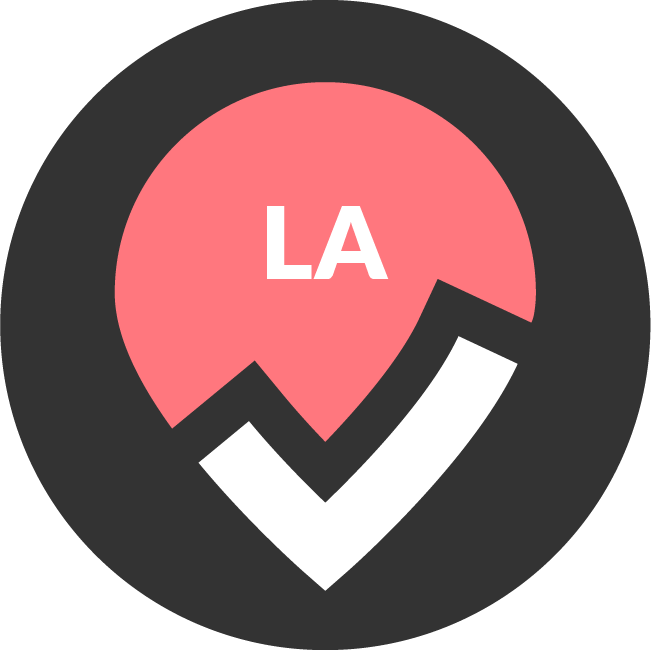 by Los Angeles Bucket List
Let's be honest, we've spent too many days cooped up in our homes and apartments – safe city exploring is long overdue. It's time to replace our baked banana bread with al fresco dining, upgrade our charcoal sweatpants for a fresh fall wardrobe, and trade our computer screens for real art and culture. Grab the keys to your Prius (or whatever environmentally-conscious vehicle us Angelenos are touting these days) and head to the LA Fashion District. There are countless fun and safe ways to spend our time outdoors – see below for our top 10!
Shop the Santee Alley
The Santee Alley is an LA staple – famous for its amazing bargains and variety of retailers. Open 365 days a year with everything from trendy apparel and accessories to toys and perfume, this buzzing open-air corridor is the "shop-til-you-drop" mentality personified. And we're completely here for it. With over 150 retailers, just be sure to abide by all social distancing rules, wear your mask, and take in the color, scent, sound and culture of the alley.
Dine al fresco at Rossoblu
Italian summers set the scene year-round at what many name one of "The Best Restaurants in Downtown Los Angeles." Rossoblu's bolognese-inspired menu is comprised of homemade pastas, Italian wines and our favorite item – their expansive open-air front patio.
Explore City Market South
Set your out-of-office reply because a quick trip to City Market South will quickly turn into an all day extravaganza. Comprised of 75,000 sq feet of vintage, brick warehouses, City Market South breathes new life into the oldest wholesale produce market in LA. With world-class dining and cocktails and unique retail shops surrounding the open central plaza, come explore with your wallets and calendars open.
Think pink at DAMA
Take a trip to the tropics at Latin-inspired restaurant and bar DAMA. If you head to their pink-adorned outdoor patio, order a piña colada, have a bite of guacamole and close your eyes, you can almost hear the sound of steel drums and waves crashing. We've tested this, don't worry.
Pick out fresh blooms at the Flower Market
For those days (read: weeks) that we're unable escape the confines of our apartments and homes (it happens to the best of us), bring a little bit of the outdoors inside with some fresh blooms. The LA Flower district is the largest wholesale flower market in the US. The six-block area is filled with daily shipments of blossoms in every size, shape, color, and fragrance imaginable.
Transport yourself to Paris at Zinqué…
The people watching, the croissants, the ROMANCE – oh mon dieu, can you tell we miss Paris? Filling our wanderlust void is Zinqué, a quaint neighborhood restaurant with French-inspired dishes, a curated wine list and a high-design/low-key vibe. Take a seat on their front patio, and do as the Parisians do: order some wine, regardless of the time or prior commitments.
…Or to Mexico at Artesano Tamaleria
Tamale Tuesday is the new Taco Tuesday - spread the word. Offering up 10 authentic Mexican recipes ranging from vegan and vegetarian to traditional and even sweet, this casual and contemporary joint will have you craving their tamale treats more than just once a week. Pro Tip: All of the tamales are gluten free!
Take flight at Pilot
Buckle up, the Pilot is speaking. Oh and by Pilot, we mean The Hoxton's new coastal Mediterranean restaurant, pool, bar and lounge atop the hotel. Think fire cooking, laidback snacks, chilled seafood displays and playful cocktails. And if that hasn't convinced you to make a reservation yesterday (first of all, how dare you?), we have one more word for you: brunch.
Snap a photo in Werdin Alley
Local artists are taking it to the streets – quite literally – by transforming Werdin Alley into an emporium of street murals. Appreciate the arts, make a statement and snap a few new photos for the 'gram while you're at it.
Hit the shops
Outside of Santee Alley's bustling scene, you'll discover countless retailers readily welcoming shoppers within their walls. While online and curbside pick-up is still encouraged, retail establishments are allowed in-person shopping at 50% of normal capacity. All Angelenos are also required to wear face coverings when leaving the house and social distancing protocols are enforced, for all employees and customers. Safety first, folks!
(Photos courtesy of the LA Fashion District)