Best Things to Do This Summer at the Starbucks Reserve® Roastery Chicago
Calling all coffee lovers: indulge your passion at Chicago's coffee mecca this summer!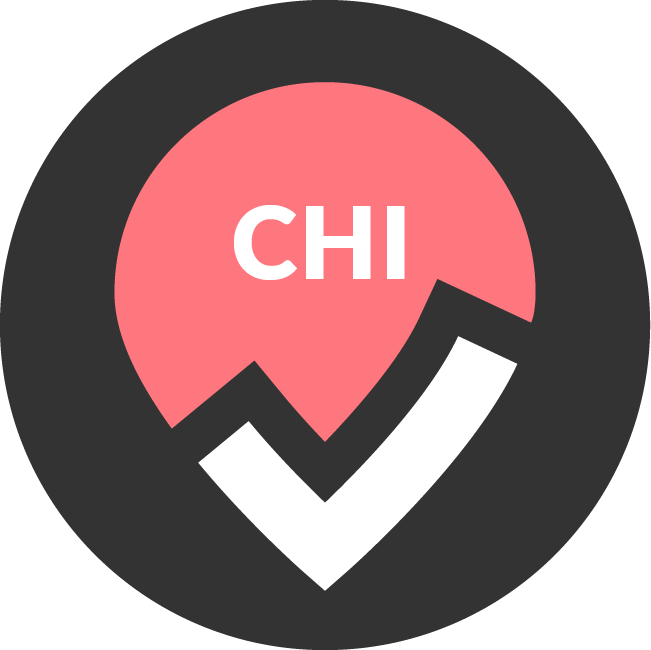 by Chicago Bucket List
The Starbucks Reserve® Roastery, located in Chicago's Magnificent Mile, is far from your average coffee shop.
This 35,000-square-foot location is an espresso emporium where you can sample coffee-infused martini flights, indulge in nitro-infused gelato, embark on immersive tours, and so much more. The Roastery pays homage to its Chi-town location with locally-inspired craft cocktails and collaborations with local artists, and all of the coffee served is roasted on-site.
Indulge in your coffee dreams with our can't-miss guide to everything this one-of-a-kind experience has to offer:
Take a coffee-inspired cocktail to-go
The fun doesn't have to stop when you leave! You can order several of the Roastery's unique cocktails to go.
Before you head out, stop by the Arriviamo Bar to order up the Final Say cocktail crafted with matcha, Blanco tequila, a blend of herbaceous liqueurs, and lime, and topped with a coffee-infused Amarena cherry as a night-cap, or prepare for a classy evening with a full Espresso Martini Flight to-go.
The flight features three unique and delicious blends: the Classic, made with espresso, single malt vodka, and vanilla bean syrup, the Orange Cacao with creme de cacao, seco sherry, and orange bitters, and the Cherry Limone made with cherry liqueur, limoncino dell'Isola, and lemon peel. Cheers!
Where: 646 N Michigan Ave, Chicago, IL 60611
Hours: 8:00 AM - 8:00 PM daily
Get more information on the Starbucks Reserve Roastery Chicago.
Must be 21+ for alcoholic beverages. Drink responsibly.
Head to the stairs for an artistic surprise
While taking the spiral escalator up throughout the building can be tempting, don't skip the stairs! As you journey from floor to floor within the Roastery, head to the staircase to view the custom mural by Chicago artist Eulojio Ortega, which depicts and honors the farmers from all over the world who grow the coffee that Starbucks uses.
Get the Scoop at the Scooping Bar
Swing by the Scooping Bar to chat with a Starbucks Coffee Master. Here, they'll share their love and knowledge of coffee with you while helping you pick out the perfect specially-roasted coffee to take home.
Cool down with a refreshing spritz
If your taste buds are on coffee overload after trying all of the goodies the Roastery has to offer, switch things up as you cool off with a fun and fizzy sparkling or frozen beverage!
Available to order on the 2nd floor, there are several unique drinks to choose from, including the effervescent Blood Orange Spritz with fresh orange slices or a blended Frozen Black Tea with delightful Limonata Foam.
Take in the city sights on the outdoor rooftop
Head up to the stunning fifth-floor rooftop terrace to take in the views overlooking Michigan Ave. It's the perfect place to while away an afternoon watching the world go by.
Visitors can purchase food and drinks from the Roastery to enjoy on the terrace, which is open daily at 8am (weather permitting). For a delicious pick-me-up, start with a classic espresso made with Starbucks exclusive Paradeisi Blend coffee, or treat yourself to a creamy Cold Brew Malt milkshake if you're feeling indulgent!
The terrace can also be booked for private events. To inquire, email [email protected].
Grab a bite to eat at Princi
Once you've worked up an appetite tasting your way through the fantastic selection of coffees, snag a spot at Princi Bakery and Cafe, a boutique bakery concept created by Rocco Princi. Here you can enjoy a selection of pastries, salad and sandwiches, freshly baked bread, pizzas, and more.
We suggest noshing on the Salame Milano sandwich, featuring fresh focaccia topped with Milano-style salami and creamy Bufala mozzarella, or the Raspberry Cornetto, a delightfully flaky pastry stuffed with sweet raspberry jam.
Enjoy a Whiskey Barrel-Aged Cold Brew Trio Tasting
If you love whiskey just as much as you love coffee, the Whiskey Barrel-Aged Cold Brew Trio tasting is perfect for you. During this tasting, you'll try three specialty beverages crafted using Starbucks® signature Cold Brew, made with Guatemalan coffee beans aged in Kentucky Straight Bourbon Whiskey barrels.
While there's no actual whiskey in these spirit-free concoctions, the strong, smooth flavors with notes of chocolate, oak, and stone fruit will be sure to wake up your taste buds!
Watch Masters at Work in the Roasting Area
Watch the Master Roasters hard at work at their craft in the Roasting Area. The centerpiece of the Roastery is the 56-foot tall cask, an enormous vessel that's not just practical – it's a work of art.
Keep an eye on the freshly roasted coffee beans tumbling through the hourglass-like installation as you ride the spiral escalator up through each floor. You can also look on as the roasters roast coffee beans from all over the world in the custom roaster tanks right in front of you – and of course, ask questions!
Indulge at Arriviamo™ Bar
Craving something a little stronger than coffee? Sidle up to the Arriviamo™ Bar, open daily starting at 2pm, to indulge in a variety of coffee and tea-forward cocktails featuring Starbucks Reserve® coffee, espresso or Cold Brew, or Teavana® teas shaken up by master mixologists.
Start your experience by sipping on the unique Orange Coffee Tonic, a spirit-free beverage featuring Starbucks Reserve® Cold Brew, Teavana® Ayurvedic Chai, Fever-Tree Mediterranean Tonic, and lemon-orange cordial.
Keep the fun going with the Espresso Martini, made with Starbucks Reserve® Espresso, Kalak Single Malt Vodka, vanilla bean syrup, and dark chocolate, or try Starbucks take on the classic Boulevardier, featuring Starbucks Reserve® Coffee, Knob Creek® Kentucky Straight Bourbon Whiskey, Campari, Carpano Antica Sweet Vermouth, vanilla bean syrup, and Scrappy's Lavender Bitters.






Book a Roastery Revealed Private Tour
Want to learn more about what goes into creating the perfect cup of coffee? Take a private Roastery Revealed tour, where you'll get a behind-the-scenes look at the roasting process from farm to cup, as well as the architecture of this unique location.
With your tour, you'll also receive a bag of Starbucks Reserve® coffee, plus a tasting conducted by a Starbucks Coffee Master and a Coffee + Chocolate Truffle pairing featuring Starbucks® coffee and truffles from Chicago chocolatier Chocolat Uzma.
To book a tour, email [email protected].
Embark on an immersive coffee tasting experience
Head to the third floor to find the Experiential Coffee bar, where you can enjoy a variety of immersive experiences designed to take you deep into the world of coffee.
Here you can choose from seven brew methods designed to explore the dynamic sensory possibilities of coffee.
Our favorites are the Siphon experience, where you'll taste three unique Starbucks Reserve® coffees made using the siphon brewer, a device that might look like a science project with theatrical flair, but that creates an intensely flavorful cup of coffee; or the Chemex experience, featuring coffee brewed using the unique Chemex® hourglass brewer for a smooth, one-of-a-kind drinking experience.
The third floor is also where you'll find the nitro gelato area, where you can enjoy a variety of nitrogen-infused treats, such as the Affogato made with espresso poured over creamy fior di latte (sweet cream) gelato or the Cold Brew Malt featuring nitrogen-infused gelato spindle-blended with chocolate bitters for an indulgent and creamy milkshake.
The Experiential Coffee bar opens daily at 10am.
LIKE WHAT YOU'VE READ?
Never miss out on a new experience!
Create a Bucket Listers account to access exclusive offers and the latest news in your city