Published Invalid Date
The Most Haunted Places to Visit in California
Don't let the creatures hear you. 🤫🤫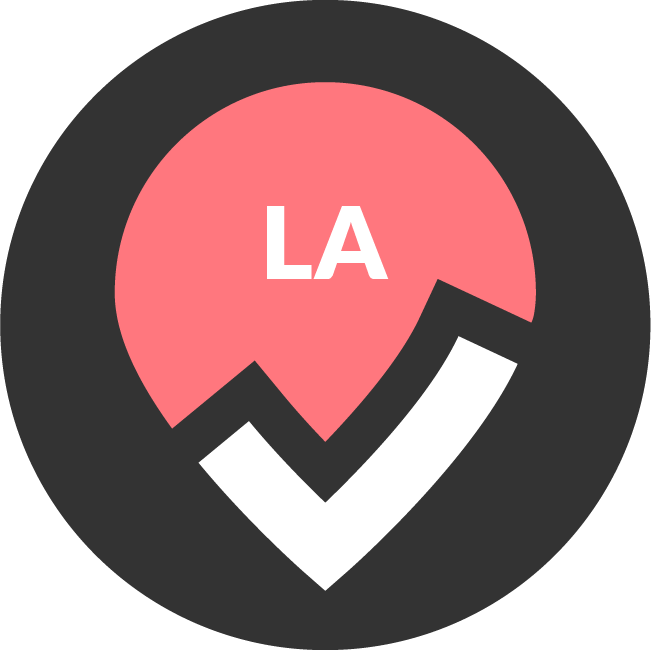 by Los Angeles Bucket List
Spooky season is near—and we've been jonesing for some jump scares and ghost stories. Recently we got the chance to watch A Quiet Place Part II, now available on Blu-ray and digital, which threw our (festive) adrenalin through the roof.

After watching the Abbott family silently travel out to face the intense terrors of the unknown, we had to dream up our own haunted California road trip! We've rounded up the most spine-shivering places from San Diego to the Bay Area. The "world's most haunted ship," a demented forest, and an infamous abandoned prison island are all on the list below.

View this post on Instagram
And for those who have already watched A Quiet Place Part II, we've included some stops near water for safety (if you know, you know).
Los Angeles


Hollywood Forever Cemetery

Credit: HFC
The final resting place for hundreds of Hollywood legends. Early 20th-century stars such as Judy Garland and Mel Blanc are entombed here, as is Toto from The Wizard of Oz. Although still a full-service funeral home, HFC also hosts events, movie screenings, and the largest Dia de Los Muertos celebration outside of Mexico. But, it's the ghost sightings that tempt the paranormally-inclined to visit. The ghost of Virginia Rappe, a silent film-era actress whose passing was linked to the Fatty Arbuckle scandal–is often seen weeping by the lake.
Where: 6000 Santa Monica Boulevard


Castillo del Lago


Credit: Paul Jonason
A colonial castle—boasting a hundred or more feet from bottom to top—lies in Beachwood Canyon in the Hollywood Hills. The home went to gangster Bugsy Siegel in the 30's, and was used as a secret casino, and likely secret execution spot. The mansion was later owned by Madonna in the 90s (giving it the nickname the Madonna House). It's described in the book Hollywood Haunted as making visitors feel "a deep sense of foreboding," and a fashion photographer who shot there for three days in the eighties reported that "all the Polaroids I shot in the house came out black."
Where: 6342 Mulholland Hwy, Los Angeles


Cobb Estate/The Haunted Forest


Credit: SIU

This destination is known by many names: Haunted Forest, Enchanted Forest, Los Flores Canyon and Cobb Estate. Cobb comes from its original 1900s owner: Charles Cobb, who built a sprawling mansion here. After his death, the estate was demolished and the land was designated as a free growth arboretum. But more than trees seemed to take over.
There are many claims of hearing screams and unexplained laughter coming from this forest late at night, and others have reported strange lights moving up and down deep inside the forest when there was no one else around. Many also report feelings of being touched and watched—NOPE, NOPE, NOPE.
Where: Lake Avenue and East Loma Alta Drive in Altadena


RMS Queen Mary, Long Beach

Credit: The Queen Mary
As promised, if you're feeling aquatically-inclined after a viewing of A Quiet Place Part II, we got you.
Listed among America's 10 most haunted spots by the Times: the RMS Queen Mary was a once luxury cruise ship, turned WWII troopship, turned into today's floating hotel. Spirits from its checkered past have been stuck in paranormal hot spots throughout the ship, including the engineer who died in the engine room, a "lady in white," and various children (!!!). Today, the ship's attracted 50 million haunt fans to tour its halls, which strangely follows a prophecy from an English psychic from 1934, who said "the Queen Mary will know her greatest fame...when she never sails another mile."
Where: 1126 Queens Hwy, Long Beach, CA 90802
---
San Diego


Whaley House

Credit: Whaley House
Since 1855, many descendants of the Whaley family lived and died in the house, including Thomas, Anna and their four children. During its many restoration periods, workers have reported unsettling sounds, sights, aromas and encounters. The first ghost that lingered within the house and on the grounds was that of Yankee Jim Robinson (an infamous thief executed on the land before the house was built). He was said to have made eerie noises, loud footsteps and left disembodied footprints, continually scaring Whaley family members throughout their lifetimes. Haunt-ception.
Where: 2476 San Diego Ave


Hotel del Coronado

Credit: Hotel del Coronado
Some guests check into hotels...and never check out. In 1892, a young woman named Kate Morgan checked into the hotel alone under the pseudonym. Five days later, she was found deceased on a hotel exterior staircase leading to the beach, with a (supposedly) self-inflicted gunshot wound to the head. Today, Kate's spirit seems to have remained at The Del, where she haunts her former guestroom, and has been seen throughout the grounds.
P.S. The resort is on a beach, for our San Diegan Quiet Place Place II viewers.


Where: 1500 Orange Ave, Coronado
---
Bay Area


Alcatraz Island, San Francisco

Credit: Free Alcatraz island Image on Unsplash
Alcatraz was an icy military-turned-federal island prison built to ship off and break the spirit of the most rebellious criminals. In the late 1930's it is alleged that terrifying "dungeon cells" were occasionally used for unmanageable inmates. Al Capone, George "Machine Gun" Kelly, and Arthur "Doc" Barker all spent time in Alcatraz, as did many other notorious criminals of their time. Is it any wonder this prison is often called one of the most haunted places in the world?
Where: Alcatraz Island, San Francisco


The Winchester Mystery House

Credit: WMH

When Sarah Winchester's husband died in 1881, she became one of the richest women in the world. She also became convinced she was cursed, and that constant home renovation was the way to evade the spirits that plagued her. She bought an 8 room farmhouse in San Jose, and got to work producing a madcap 160-room mansion.

There are over 2,000 doors, none that lead where you'd expect (one even drops you 8 ft below in a kitchen sink), staircases that twist right into the ceiling, and a mess of secret passages throughout the property. One cabinet door opens to a hive of 30 rooms.
But scariest of all, since 1886, the mansion has had widespread claims to be haunted by the ghosts of those killed with Winchester rifles—from which Sarah and her husband built their fortune.

Where: 525 S Winchester Blvd, San Jose, CA 95128

Point Sur Lighthouse, Big Sur


Credit: NOAA Photo Library, flickr
Despite its undeniable coastal beauty, the spirits of those who perished in nearby shipwrecks are said to haunt the lighthouse and its surrounding buildings. Sightings have been reported of a tall man in dark blue, 19th-century garb has often been seen lingering around the historic tower. For an extra-creepy experience, we recommend the moonlight tour, or one of the upcoming ghost tours, held every October.
Where: Point Sur Lighthouse, Monterey, CA 93940