Published Invalid Date
What to Expect at Hershey's Chocolate World
Discover a world of chocolate right in the heart of Times Square 🍫
by New York Bucket List
Times Square is known for Broadway, jumbotrons, and busy streets, but it's also home to the most chocolate-filled spot in New York City. Hershey's Chocolate World is a chocolate lover's dream, jam-packed with everything from classic candy favorites to decadent milkshakes to gooey s'mores.
But it's not just a sweets shop—it also offers create-your-own options, customizable candy bar wrappers, exclusive merchandise, and more.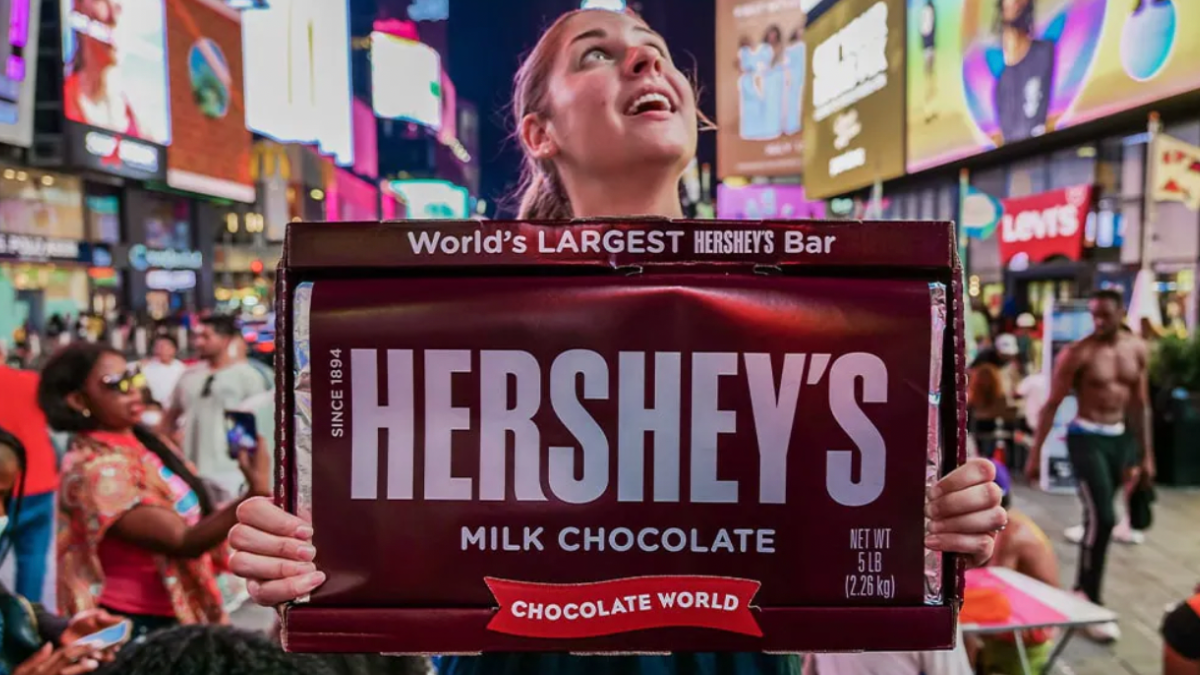 First and foremost, get a cup of Melted Hot Chocolate. This is not your average cup of cocoa. No chalky powder and boiled water here. This is real, steaming, drinkable chocolate made by melting Hershey's chocolate bars. In other words, heaven in a mug.
PB lovers can create a custom one-pound Resse's Peanut Butter Cup by choosing from mix-ins like crunchy pretzels, mini marshmallows, cookie bits, and Reese's Pieces Candies. A mixologist will then fold your mix-ins into the exclusive Peanut Cup Butter shipped directly from the Reese's factory in Hershey, PA to create a one-of-a-kind, giant Peanut Butter Cup.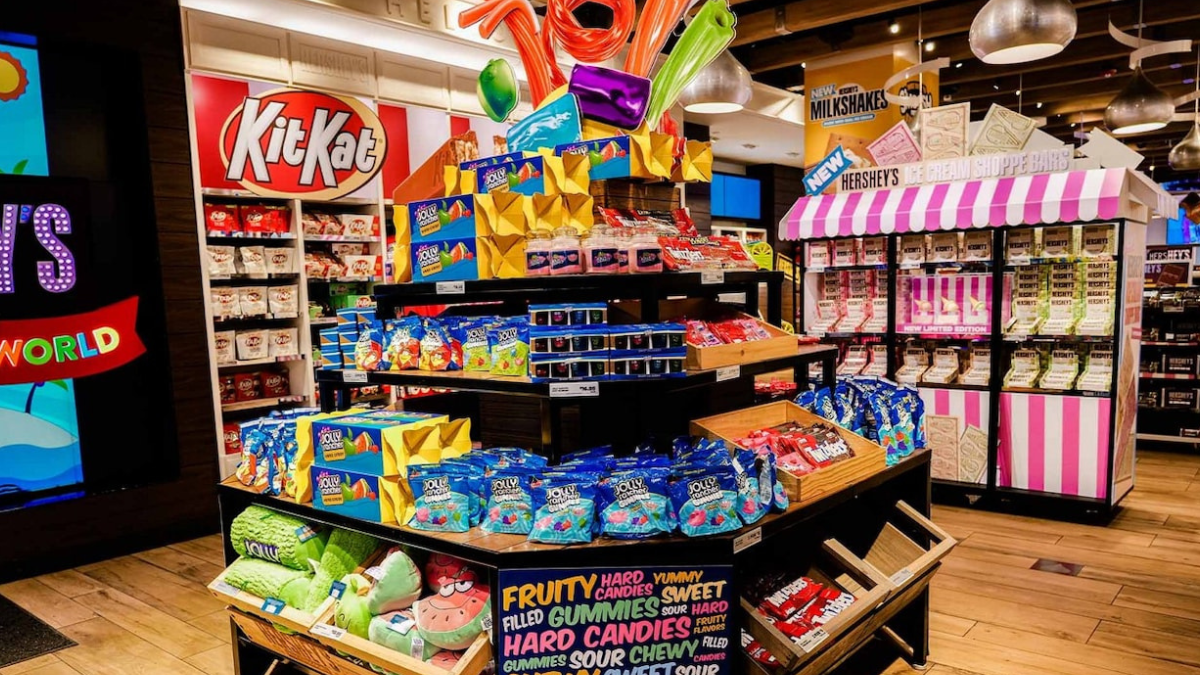 If you still want more, check out the s'mores experience for the perfect, melty, gooey treat. Or fill up a bucket from the wall of candy, stocked with bite-sized favorites. You'll also find a rainbow of Twizzlers, every flavor Kit-Kat imaginable, and the world's largest Hershey's Bar.
On top of it all, guests have the opportunity to create custom candy bar wrappers with their own photos, and the store is full of exclusive merchandise. Find all sorts of unique candy-themed souvenirs from t-shirts, hats, and plushies, to keychains, mugs, and magnets—and everything in between!
Where: 20 Times Square building at 701 Seventh Ave., New York, NY
For more information on Hershey's Chocolate World in Times Square.
EXPLORE MORE:
NYC's Ultimate 2022 Winter Bucket List
What's Happening in New York This Month
The Best New Restaurants to Try in New York This Fall
TITLE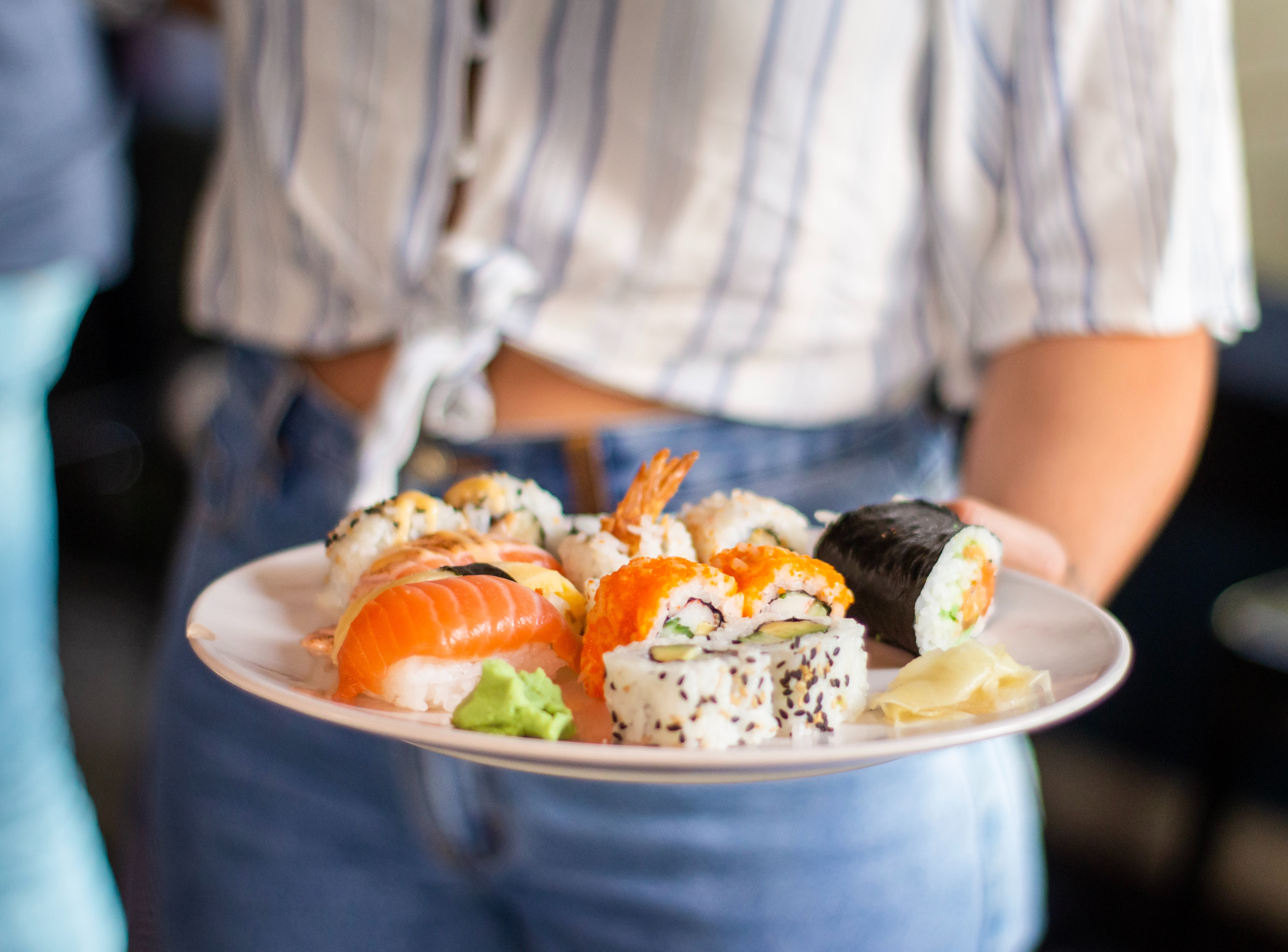 DESCRIPTION