Published Invalid Date
11 of the Best Christmas Tree Farms Near Chicago
The top spots in the Chicago area for finding the perfect tree. 🌲🪓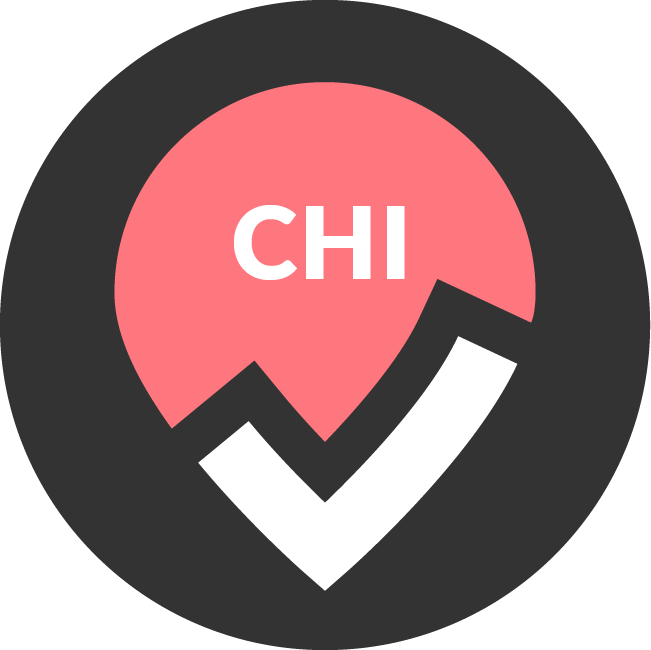 by Chicago Bucket List
Chicago winters can be frosty, to say the least, but there are plenty of fantastic winter activities in ChiTown worth braving the cold for. First and foremost is picking out the perfect holiday tree. As soon as Thanksgiving is over, dozens of local farms are open for tree shopping.
Nothing beats a live Christmas tree for the holidays, and whether you want to brave the Illinois snow and chop down your tree in an epic forest, enjoy primo firs imported from the Blue Ridge Mountains of North Carolina, or pick out a pre-cut tree, we've got options for you. Plus, we've found some spots where you can meet Santa and enjoy goodies like cookies and hot cocoa while you do so.
Where to Get a Live Christmas Tree Near Chicago
Ben's Tree Farm
An organic farm on 55 serene, rolling acres in McHenry County has over a thousand hand-pruned firs and pines for you and your family to choose from this holiday season! They've been growing sustainable trees in eight varieties of firs and pines from six to 12 feet tall since 1982, so quality is guaranteed.
Note: this year, to maintain a sustainable harvest, Ben's is only open for two weekends, November 25–27 and December 3–4, so grab 'em while you can!
Where: 7719 Ryan Rd, Harvard
Click here for more information on Ben's Tree Farm.
Lee's Trees
Lily Lake hosts a 14-acre cut-your-own and pre-cut tree farm in western Kane County—and their pre-cut trees arrive fresh from their Wisconsin farms every week. Come for the tree, and stay for a holiday photo op by one of their decorated holiday trees.
Where: 45W002 Lees Rd Lily Lake, IL 60151
Click here for more information on Lee's Trees.
Spring Bluff Nursery
This cozy and quaint nursery will have a limited supply of cut-your-own trees, plus free hayrides, warm seats around the campfire, and hot chocolate on Saturdays and Sundays! Before you leave, stop by the Crows Nest to check out their handmade ceramics, soaps, and candles for the perfect start to your holiday gift shopping.
Where: 41W130 Norris Rd Sugar Grove, IL 60554
Click here for more information on Spring Bluff Nursery.
Anderson Tree Farm
For an authentic farm life experience, head to Anderson Tree Farm. It's a working farm with all types of trees, vegetables, and adorable animals. Choose from five varieties of evergreens, available to cut yourself or pick up, along with handmade wreaths and firewood for sale.
Where: 508 W. Route 126, Plainfield, IL 60544
Click here for more information on Anderson Tree Farm.
Ivy's Christmas Trees
Check out Ivy's Christmas trees for a premium fir straight from the Blue Ridge Mountains of North Carolina. With 30+ years in the tree farm business, Ivy's selects the "Rolls Royce" of Christmas trees, raising seeds in the mountainous North Carolina area (the perfect grounds/climate for natural, hardy and stunning evergreens) and bringing them to the heart of Chicago for all your shopping pleasure.
Where: 1013 W. Roscoe St
Click here for more information on Ivy's Christmas Trees.
Camelot Christmas Tree Farm
The award-winning Camelot Tree farm sells eight different tree types, with choose-and-cut and pre-cut trees available for a blanket price of $80. But perhaps even more enticing is their highly coveted secret recipe "Camelot cookies."
Where: 16380 Somonauk Road, DeKalb
Click here for more information on Camelot Christmas Tree Farm.
Pine-Apple Farm
Beyond having the cutest farm name, Pine-Apple Farm tree has a great selection of spruce trees raised from seedlings available to cut the day after Thanksgiving! If you'd like to cut your own tree, they have hand saws onsite for you to use. You can also opt to have one of the friendly team members cut down your tree for you.
Where: 309 Three Oaks Rd, Cary, IL 60013
Click here for more information on Pine-Apple Farm.
Abbey Farms
Every November and December, Abbey Farms is dotted with fresh-cut fir trees for guests to shop, along with handmade wreaths and garlands. They also have a DIY cutting process available for specific varieties. After you grab your tree, take some time to visit the Nagel Farmstand Emporium and cafe to shop and dine on fresh farm goodies and visit with Santa!
Where: 2855 Hart Rd, Aurora
Click here for more information on Abbey Farms.
Richardson Adventure Farm
Richardson gets to the true winter tradition of it all—providing a snowy forest of over 75 acres to explore and find your perfect tree. Bring your woodsy harvest back to their heated sales barn for a staff member to assist you and to shop from hundreds of fresh wreaths, garlands, decor, and—best of all—homemade donuts.
Where: 900 English Prairie Rd Spring Grove
Click here for more information on Richardson Adventure Farm.
Kroll's Christmas Tree Farm
Kroll's Farm boasts eight different varieties of trees, and you can choose from three-foot tabletop trees to 12-footers. The impressive farm also sells handmade ornaments and Balsam wreaths and door swags decorated with frosted pine cones and red velvet bows.
Where: 13236 W. Townline Rd., Waukegan, IL 60087
Click here for more information on Kroll's.
Jack's Winter Walk & Christmas Tree Farm Pop-Up
For a winter palooza of activities, cocktails, ice bumper cars, Santa photo ops, and over 10,000 holiday lights, you can't beat Jack Frost WinterFest! Chicago's largest Christmas popup is open from December 3 – January 1, and the sprawling two-acre wonderland includes an entire Christmas Tree Farm! The onsite farm sells Canadian Balsam Fir trees (a deep emerald color), up to 14 feet tall.
Where: 1265 West Le Moyne St, Chicago, IL 60642
Click here for more information on Jack's Winterfest Tree Farm.