food & drink ·
Published September 13, 2023
The Best Places in Chicago to Grab a Negroni and Celebrate Negroni Week
Celebrate Negroni Week at these 10 Chicago restaurants and bars. 🥃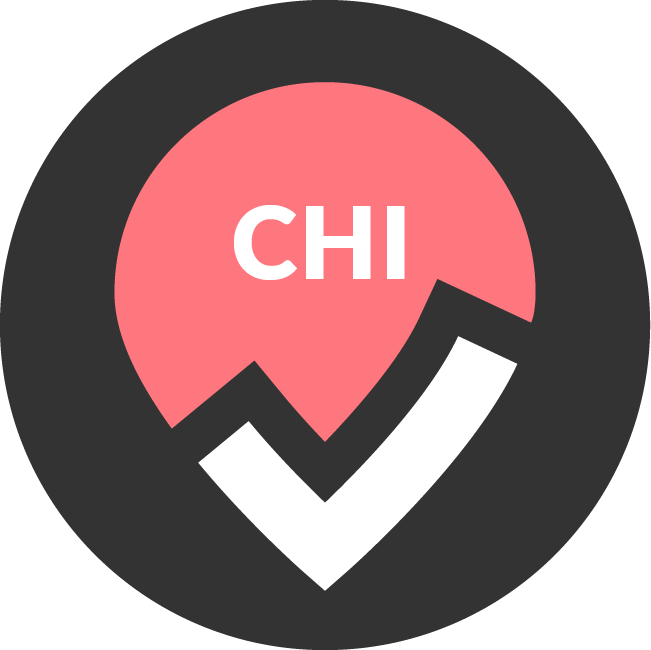 by Chicago Bucket List
Did you know there's a week in September dedicated entirely to one of our favorite cocktails? Negroni Week was founded in celebration of the iconic gin cocktail, the people who make them, and as an effort to raise money for charities around the globe. This year's charity is Slow Food, a global, grassroots organization, founded in 1989 to prevent the disappearance of local food cultures and traditions, counteract the rise of fast life and combat people's dwindling interest in the food they eat, where it comes from and how our food choices affect the world around us. Funds raised during Negroni Week donations will Slow Food's ongoing initiatives around the world.
That means that grabbing a cocktail during Negroni week will benefit humankind—and that's what we call a win-win. Aviation American Gin and Campari are official sponsors of Negroni Week 2023, which will officially kick off September 18 and run through September 24. In honor of Negroni Week, we've scoured the Windy City to find the best places to grab the iconic cocktail. Here are 10 exceptional Chicago bars and restaurants that serve up outstanding Negronis, each with its own unique twist.

10 Places to get a Negroni in Chicago
Maple & Ash
Nestled in Chicago's Gold Coast, Maple & Ash is an upscale steakhouse, and a great spot to celebrate a birthday, anniversary, or other special occaison. Known for its unique wood-fired dishes, the menu is full of elevated classics with everything from oysters and crab legs to wood-fired steaks and chops, all of which pair nicely with a Negroni.
Where: 8 W. Maple Street. Chicago, IL
More information.
Monteverde
Monteverde, located in West Loop, features a blend of old-world Italian cuisine and new creative dishes. Start with drinks and then try a few handmade pastas to share.
Where: 1020 West Madison Street, Chicago, IL
More information.
Pizza Lobo
For a relaxed and friendly atmosphere, Pizza Lobo is the place to be. Here, the Negroni is a beloved classic, but it's the restaurant's casual charm that steals the show. The laid-back ambiance pairs perfectly with their wood-fired pizzas, creating an ideal environment to enjoy the simple pleasures of a classic Negroni.
Where: 3000 W Fullerton Ave. | 5457 N Clark St.
More information.
Remedy
Remedy, located in bustling Bucktown, is an unpretentious neighborhood bar that stands out for its inventive cocktails and imaginative twists on the classics. Swing by for happy hour, every Monday through Friday and unwind with a classic Negroni.
Where: 1910 N Milwaukee Ave, Chicago, IL
More information.
The Dandy Crown
In the heart of the River West neighborhood, The Dandy Crown exudes sophistication and style. Nestled in a two-story vintage brick building, you'll find bar space and a fireplace surrounded by comfy lounge seating on the first floor. Head to the second floor for overflow seating and private party space with another full bar and rooftop patio deck.
Where: 694 North Milwaukee Avenue, Chicago, IL
More information.
Union
Located in Logan Square, Union is your quintessential neighborhood bar with a cozy and comfortable interior, and a menu that features new American food that reflects sustainable midwest cooking. Think burrata and watermelon, corn and sweet peppers, hot mustard chicken, and Harissa shrimp—alongside your perfectly-crafted Negroni.
Where: 2202 N California Ave, Logan Square, Chicago, IL
More information.
ROOF on the Wit
The aptly named ROOF, is one of the best rooftop spots in Chicago. Come by for cocktails and sunset views 27 stories above the city, or plan a night out with friends partying and dancing to sets from top DJs in the area. You can even stop in for brunch on the weekends!
Where: 201 N. State Street, 27th Floor, Chicago, IL
More information.
Albion Manor
The Albion Manor is a warm and welcoming English pub and cocktail parlour. Stop in for a post-work drink and catch a game—particularly footy (soccer)—airing on one of the many screens or head upstairs for small bites and cocktails in the cozy cocktail parlour, an auspicious respite filled with ardor, colour, and texture.
Where: 1480 W Webster Ave, Chicago, IL
More information.
The California Clipper
This longstanding tavern in Humboldt Park boasts seasonal cocktails, live music, and activities almost every night of the week. Stop in for a post-work Negroni or round up the crew for weekend Bingo and drinks.
Where: 1002 N. California Ave, Chicago, IL
More information.
Gene & Georgetti
A Chicago institution since 1941, Gene & Georgetti in River North takes the title of Chicago's oldest steakhouse. Steeped in hsitory, and offering a menu full of Italian classics, this spot is perfect for a special meal out, romantic date night, or gatherings with friends and family.
Where: 500 N Franklin St, Chicago, IL
More information.
Other great spots to grab a negroni during Negroni Week can be found here.
LIKE WHAT YOU'VE READ?
Never miss out on a new experience!
Create a Bucket Listers account to access exclusive offers and the latest news in your city