food & drink · music & nightlife · outdoor activities ·
Published May 23, 2023
The Guide to LA Rooftops
Because views are best served with a cocktail in hand. 🌅🍹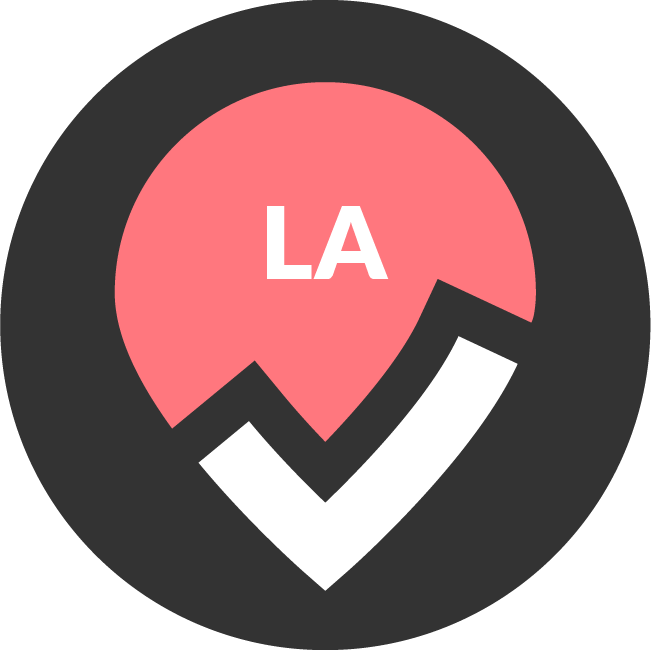 by Los Angeles Bucket List
While other cities' rooftop season may be restricted to the summer months, Angelenos have sunshine and good vibes to thank for year-round open-air rooftop enjoyment. Above the sky-high palms, you'll find epic views and an escape from the honking horns of the 405, replacing them instead with live music and friendly conversation. Perfect for any occasion, any time, and any mood, we've rounded up some of the top Los Angeles rooftop bars. Check out Bucket Listers' picks below!


This guide is sponsored by Q Mixers. Q Mixers is the best way to make a quality cocktail quicker this summer. Q Mixers are made with premium ingredients, max carbonation, and never too sweet. To easily recreate your favorite cocktail at home, take your favorite Q Mixer, add ice, your favorite spirit, a dash of citrus, and you're done. Click here to purchase and use code 20SUMMERQ for 20% off!
13 of the Best Rooftops With a View in LA
High Rooftop Bar at Hotel Erwin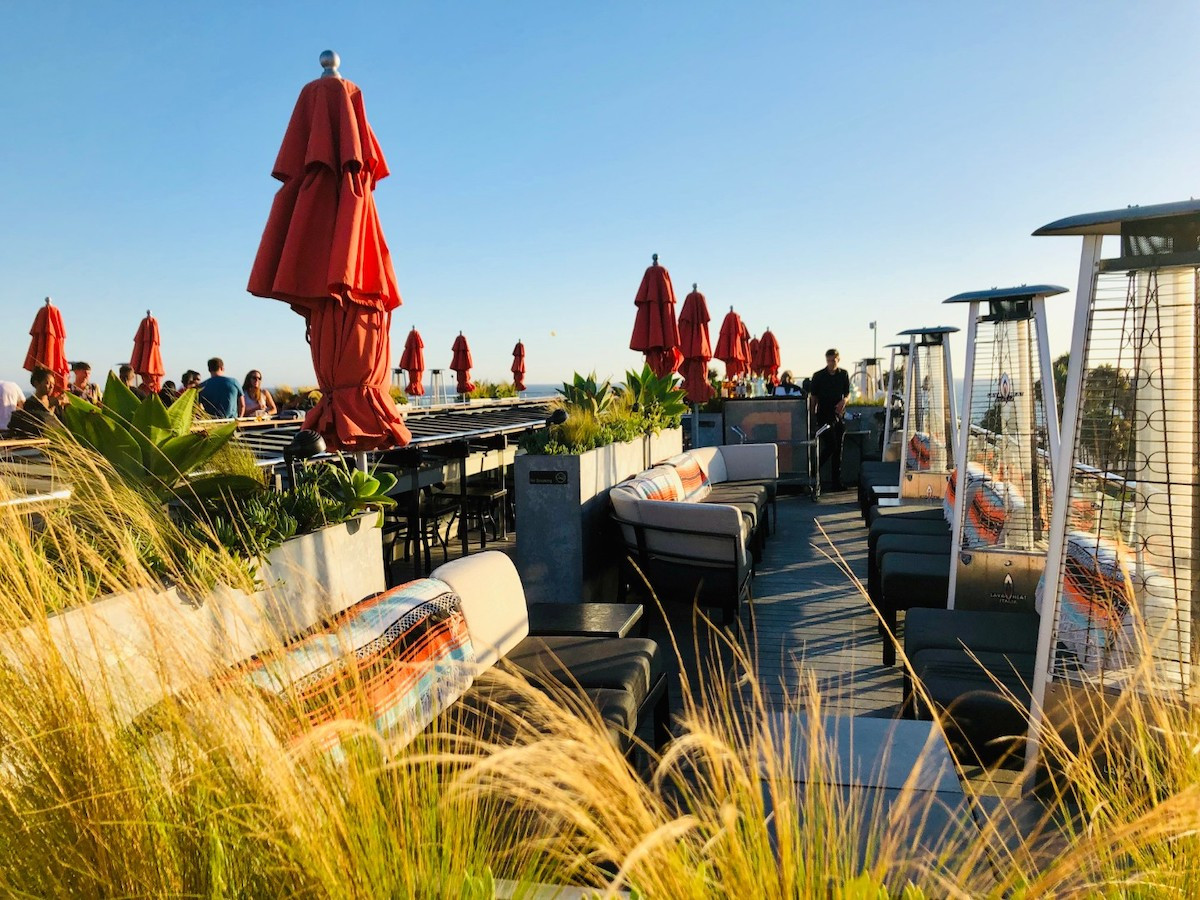 With the beach boardwalk, palm trees, and ocean breeze, it's surprising that Venice doesn't have more rooftop bars. However, its rarity is, in part, the reason High Rooftop Bar is so popular amongst Venetians (the LA kind). The weekends are typically packed, and deservingly so, with all day and night DJs, lounge seating, refreshing cocktails, light bites, and a light atmosphere.
Where: 1679 Pacific Avenue, Venice, CA
More information.
ONYX at Hotel Shangri-La
Soak up Santa Monica's coastal vibes on the wraparound patio perched above Shangri-La. With its Art Deco ambiance, classic menu (sliders and brussels, anyone?), and simple cocktails, it's no wonder Santa Monica's only indoor-outdoor rooftop bar is a happy hour hot spot amongst locals and tourists alike.
Where: 1301 Ocean Avenue, Santa Monica, CA
More information.
Terra at Eataly
Head up to the third floor of Eataly to instantly transport yourself to the flavors and feel of Florence, Rome, and Tuscany. Terra is open seven days a week, but the true scene stealer is their weekend brunch, which puts an Italian spin on brunch essentials. Their brunch raises the bar—figuratively and literally—with their Bloody Mary Bar, which lets you choose your spirit, salt, skewer, and garnish. Need we say more?
Where: 10250 Santa Monica Blvd, Los Angeles, CA
More information.
E.P. & L.P.
Though commonly referred to as E.P. & L.P., only the latter refers to this spacious West Hollywood rooftop bar. Handcrafted cocktails (available by the glass or pitcher), Asian-inspired bites, and views of the Hollywood Hills and Sunset Strip create a trifecta of perfection three floors up. After enjoying a pre-dinner drink firepit-side, head downstairs to enjoy E.P.'s menu of Thai, Chinese, Fijian, and Vietnamese-influenced dishes.
Pro tip: Off to the side of the rooftop, you'll find Frankie's Bar, a private section with its own cocktail menu.
Where: 603 N La Cienega Blvd, West Hollywood, CA
More information.
Catch
Melrose Avenue's Catch Rooftop was a certified hot spot before it even opened in LA, thanks in part to its NYC reputation. The indoor-outdoor space is in an "ivy league" of its own with ivy-wrapped beams, cascading lights, and hanging chandeliers. And that's just considering the décor.
Its decadent seafood-driven menu is complemented by unique cocktails like the One Too Many, which includes strawberry-infused vodka and avocado. We can't promise you won't have one too many.
Where: 8715 Melrose Avenue, West Hollywood, CA
More information.
Upstairs at Ace Hotel Downtown
A hipster hideout in DTLA, Upstairs – the rooftop bar sitting above the Ace Hotel – offers a relaxed environment to enjoy classic bar snacks and refreshing cocktails with a tiki twist. Our favorite thing about Upstairs isn't the heated pool or even the panoramic views of downtown but rather the profile descriptions of each cocktail on the menu – looking for a cocktail with a focus on citrus, light, bubbly, bitter, boozy, tropical, or earthy? Starting a petition to require every cocktail menu to include this for us spirit novices.
Where: 929 Broadway, Los Angeles, CA
More information.
Mama Shelter
Seek shelter six stories up at Mama Shelter's rooftop. Its vibrant, color-charged terrace is sprinkled with plush daybeds and tribal throw blankets—all in palettes plucked straight from the LA sunsets you'll view from the roof. Soak in the 360-degree views, including a head-on shot of the Hollywood Sign, while sipping cocktails named after popular Hollywood films.
Pro tip: You can choose from seven varying takes on the Moscow Mule at Mama's Mule Bar (indecisive Geminis, beware).
Where: 6500 Selma Avenue, Los Angeles, CA
More information.
Broken Shaker at Freehand Los Angeles
An oasis in the heart of Downtown LA, Broken Shaker, located on the rooftop pool deck at Freehand Los Angeles, offers an eclectic menu of handcrafted cocktails and small bites. A James Beard Award finalist and winner of Tales of the Cocktail's Best American Hotel Bar award, Broken Shaker serves up delicious cocktails infused with homemade elixirs and exotic ingredients, bringing the flavors of the beach to the center of the city.
Where: 416 W. 8th St., Los Angeles, CA
More information.
Spire 73 at Intercontinental
We love a good superlative. So when we hear that the tallest open-air bar in the Western Hemisphere can be found in LA, we have to check it out. As the name suggests, Spire 73 sits 73 floors above the Intercontinental Hotel. With luxe decor, sit back and sip back the '1100 Feet' cocktail from 1100 feet up. Note, prepare to pay at least a $10 cover to enter.
Where: 900 Wilshire Blvd, 73rd Floor, Los Angeles, CA
More information.
Margot
Both colorful and casual, this Culver City spot is a character of California chicness. On the menu are 360-degree views, lounge seating, and fire pits, along with four types of gin & tonics, crudo, and classic bar bites.
Where: 8820 Washington Blvd, Suite 301, Culver City, CA
More information.
The Highlight Room
This lush sky-high restaurant features panoramic views of the city, including a view of the iconic Hollywood sign. This stylish LA must-see is also known for its grilled dishes and picturesque pool on the sundeck, oh- and did I mention the 360-degree views of the city? This place truly has it all. Come for a mellow business lunch or later in the evening for a more upbeat experience and catch a live performance from one of their star DJs.
Where: 6417 Selma Ave, Los Angeles, CA
More information.
Perch 16th Floor Rooftop Bar
With decadent French dishes like chicken with truffle polenta and cushioned chaises surrounding cozy fire pits, Perch creates an intimate setting with magical 360 views from their open patio. Two levels constitute Perch, one with indoor-outdoor restaurant and bar seating, and the other, one floor up for drinks only.
Close your eyes and pretend it's Midnight in Paris as you sip your aptly named Midnight in Paris cocktail. Though crowds on the weekends are almost inevitable, try their aperitif hour Monday through Friday from 4 pm to 6 pm for cheaper bites and live music beginning at 5 pm.
Where: 448 S. Hill Street, Los Angeles, CA
More information.
Sant'olina
Located atop the historic Beverly Hilton Hotel, Sant'olina is a melting pot of Mediterranean cuisine with a Southern California spin. Their vegetable-forward menu offers fresh, authentic dishes like marinated feta, spring veggie mezze, and potato latkes that pair perfectly with their extensive wine and cocktail options. With a timeless seaside aesthetic and breezy open-air views of Los Angeles, Sant'olina is a mini Mediterranean escape right in the heart of Beverly Hills.
Where: 9876 Wilshire Blvd, Beverly Hills, CA
More information.
Premium cocktails mixed quicker this summer with Q Mixers
LIKE WHAT YOU'VE READ?
Never miss out on a new experience!
Create a Bucket Listers account to access exclusive offers and the latest news in your city