Published January 19, 2023
Chicago's Best Cafés
The best days start in cafes. ☕️🥐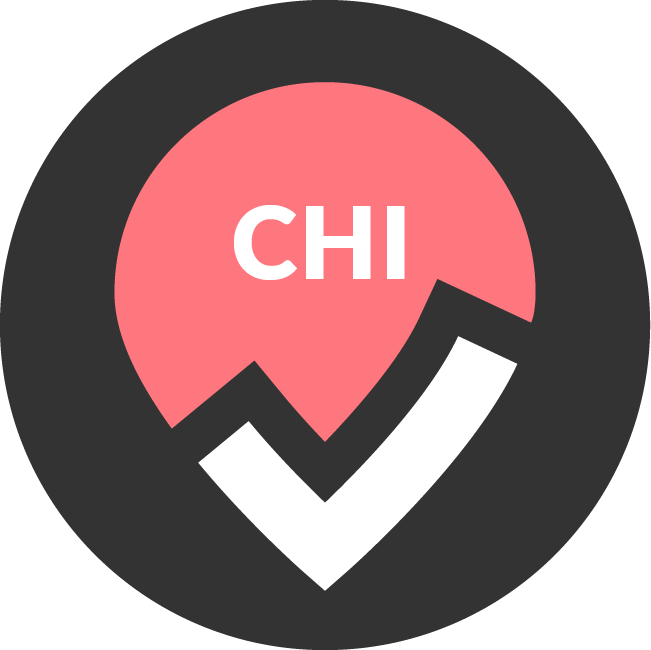 by Chicago Bucket List
There's one thing you don't mess with— our morning, afternoon, and in desperate times nighttime caffeine fix. A cup of coffee can change the course of your day, so it's vital to get it right. Bucket Listers rounded up some of the best coffee shops throughout Chicago that you've got to try:
Loba Pastry
Judge one not solely by the coffee produced but by the pastries supplied. We would be doing a disservice to our readers if we didn't share with the world how good the sweets selection at Loba is. They seek to experiment with their pastries finding funky flavors and textures (i.e. sourdough croissants), and we want every part of it. So, grab a spot next to the fiddle plant and enjoy your carbs in peace.
Where: 1800 W Addison st Chicago, IL 60613
Wifi: Yes
Sawada Cafe
From the restaurant group that brought you Au Cheval and Gilt Bar comes some of the best latte art you'll lay your eyes on. This retro Tokyo-inspired cafe is the product of acclaimed latte artist Hiroshi Sawada, whose brand looms throughout the space. Personality radiates with his self-portrait hanging above the bar, gallery-style lighting, and skateboard wall decor. We wish we were as cool.
Where: 112 N Green St, Chicago, IL 60607
Wifi: Yes
Sip & Savor Coffee House
This South Side gem has 3 locations and offers a variety of freshly brewed fair-trade coffee (lattes, mochas, frappes) exotic teas, decadent pastries, blended drinks, and more. Their hightop seats are the perfect place to get some work or reading done.
Where: Various locations
Wifi: Yes
Philz
Get a taste of San Francisco in Chicago. This Bay Area-based brand is making waves in the Windy City for its convenient locations and delish cups of Joe. They have a few locations in Chicago including in Old Town. Evanston, Wicker Park and more.
Where: Various locations
Wifi: Yes
Retreat at Currency Exchange
Retreat at Currency Exchange is a coffee house, yes, but it's a lot more than that, too. Committed to demonstrating that Black and Brown businesses can thrive when there are institutions that believe in them, this spot in Washington Park hosts a rotating roster of chefs, artists, and creators and gives them the opportunity to showcase and share their culinary creations with Chicago.
Where: 305 E Garfield Boulevard Chicago, IL
Wifi: No
Cafe Deko
Cafe Deko is your go-to spot for organic teas and specialty brewed coffee. The whole shop has a 1930's inspired Art Deco theme. You can even grab some Cafe Deko coffee beans to take home, including their medium and light roast blends.
Where: 800 W Diversey Pkwy, Chicago, IL 60614
Wifi: Yes
Standing Passengers
Don't worry, you won't have to stand here. Pull up a seat at Standing Passengers for its undeniable charm. There are so many reasons never to leave this part coffee shop which doubles as an art gallery. They serve locally brewed coffee and a tasty assortment of donuts and pb&j sandwiches.
Where: 1458 W Chicago Ave Chicago, IL 60642
Wifi: Yes
Froth
Forth introduces coffee to cocktails, and we're not complaining. They still serve regular coffee shop fare, like lattes, pastries, and sandwiches, but they also have a spirits and cocktails menu. A boozy coffee concoction that you've got to try is their Red Eye After Dark. It consists of cold brew and stout beer. Cheers!
Where: 1515 w Monroe Lobby, Chicago, IL 60607
Wifi: Yes
Colectivo
The summertime haven that just keeps on giving. This Wisconsin-bred coffee roaster has five shops in Chicago, including Lincoln Park, Wicker Park, and Logan Square. Inclusive of the vegan and vegetarian pastries, Colectivo has also released its own beer. If you wanted, you could spend your whole day here. Start with a little latte, move on to a lunchtime salad, and cap it off with a beer. What more could you want?
Where: Various locations
Wifi: Yes
Ipsento 606
Ipsento has stolen our hearts with its craft coffee and cocktails. Located near The 606 trail, this part-cafe/part-bar works to provide coffee from globally sourced beans - making it one of the most well-rounded brews you'll find in the city.
Where: 1813 N Milwaukee Ave, Chicago, IL 60647
Wifi: Yes
Osmium Coffee Bar
Osmium Coffee is a Lakeview favorite. The space is filled with funky decors like neon lights and graffiti art hangings. Their beans are picked from places like Guatemala and Mexico in a plant-to-cup process. The quality of their brews is easy to taste. For your outdoor sipping needs, there's a patio too.
Where: 1117 W Belmont Chicago, IL
Wifi: Yes
Good Ambler
Good Ambler makes a ton of their sweets in-house, including their delectable candy bars. The chocolatier sells breakfast pastries, specialty cakes, and of course coffee. If you're looking for a place to help turn your coffee break into a sugar rush, Good Ambler is for you.
Where: 216 N Peoria St, Chicago, IL 60607
Wifi: Yes
Heritage Coffee
Bikes and coffee might not seem like they go together, but Heritage blends them in a way that just makes sense. The laid back vibe at the bicycle cafe makes it the perfect spot to work from home (their wifi is solid!) while you wait for a tune up. Watch out, after a cup or two you might just walk out with a new ride.
Where: 2959 N Lincoln Ave, Chicago, IL 60657
Wifi: Yes
Foxtrot
Foxtrot is a delivery service that brings wine, beer, food, and everyday essentials to your door within 30 minutes. They also have a few stores in the Chicago area that offer coffee service, grab and go food, on-premise dining and more. It's kind of like your one shop stop for, well, everything.
Where: Various locations
Wifi: Yes
Plein Air
Nestled on the University of Chicago's campus, this space drowns in natural sunlight, reinforcing the French name Plein Air, meaning "in the open air." Their spacious patio is the perfect excuse to get "work" done during the summer, and they just opened a new wine shop too!
Where: 5751 S Woodlawn Ave, Chicago, IL 60637
Wifi: Yes
Fairgrounds Cafe
Become the coffee connoisseur you've always aspired to be. Offering a myriad of coffee and tea varieties from all over the country, Fairgrounds will take you to Portland with Stumptown today and shoot you across the country for a little Lamplighter in Virginia on Tuesday. Built on a platform for equality (coffee and tea, that is) both are priced the same, thus making it - Fairgrounds.
Where: Various locations
Wifi: Yes
Oromo Cafe
The other day we dreamt of Spanish tiles, pistachio-milk lattes, and Turkish delights. Okay, it wasn't a dream, but it may feel like one walking into Ormo. This health-forward cafe is innovating the coffee culture throughout Chicago. With vegan-friendly recipes extending from their brews to the food, their Turkish coffee is just the cherry on top. Bottoms up!
Where: 4703 N Lincoln Ave, Chicago, IL 60625
Wifi: Yes
Intelligentsia
Intellegista is a Chicago-based coffee roasting company. There are six locations in the city including in Logan Square, Millennium Park, and Old Town. The coffeebar serves all the classics, but some of their locations include patio spaces and one even boasts a Sweetgreen outpost (hint: it's the Broadway location!)
Where: Various locations
Wifi: Yes
Nomad
Nomad Chicago is a female founded business. Their mission is to support and elevate women-own brands. Located in Chicago's River North neighborhood, the coffee shop also sells globally sourced products such as handcraft goods from women in Oaxaca, Mexico.
Where: 820 N Franklin St, Chicago, IL 60610
Wifi: Yes
Cà Phê Dá
Take your tastebuds on a journey beyond the Chi at Cà Phê Dá, where they brew Vietnamese-style coffee and serve it with a cap of egg custard! Leaving without trying their 'dang good' wings is a sin.
Pro tip: Cà Phê Dá is only open on evenings and weekends.
Where: 1/2, 1800 S Carpenter St, Chicago, IL 60608
Wifi: Yes
Kusanya Cafe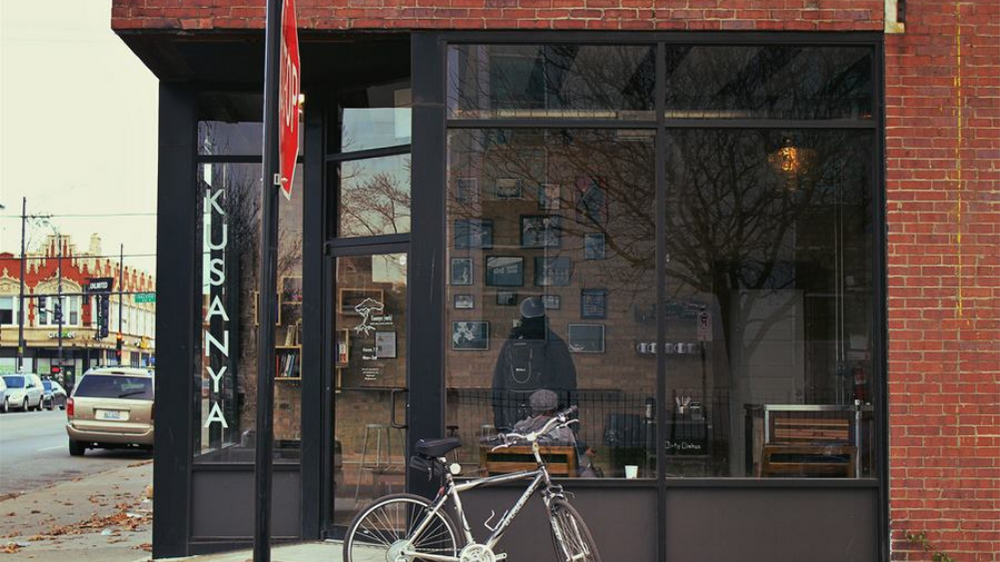 Kusanya is a cozy cafe located in Englewood. There's a lot to love here, from their all-day breakfast to freshly roasted coffee to community events like open mic nights and yoga.
Where: 825 W 69th St, Chicago, IL 60621
Wifi: Yes
Afro Joes Coffee & Tea
Part coffeehouse, tea-lovers paradise, and art-filled are just some of the ways to describe Afro Joes. It's a beloved Southside cafe that sells its own unique coffee blends named after famous Blak Chicagoans. Afro Joes' rotational menu always highlights seasonal ingredients. Don't leave without trying the short rib grilled cheese. You're welcome.
Where: 8344 S Halsted St, Chicago, IL 60620
Wifi: Yes
LIKE WHAT YOU'VE READ?
Never miss out on a new experience!
Create a Bucket Listers account to access exclusive offers and the latest news in your city