Published January 19, 2023
Philadelphia's Best Hidden Speakeasies
You'll never know what you'll find. 👀🍸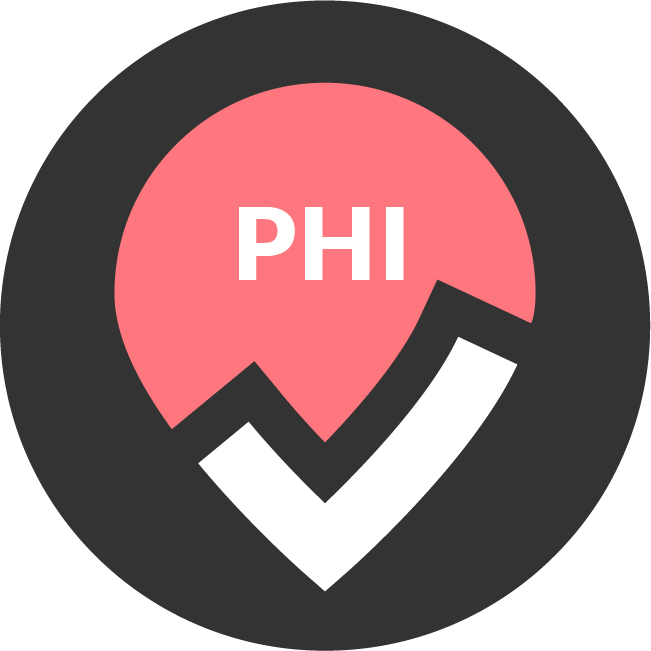 by Philadelphia Bucket List
From secret doors to kitchen entrances and long alleyways, speakeasies can instantly turn a night of drinking into the classiest of occasions.
While there may be long lines and strict sets of rules to follow, it's often worth slipping into a mysterious world where the drinks are strong and the vibe is even stronger.
Check out the list below for inside tips on how to get into Philadelphia's hidden speakeasies.
The Foto Club
This members-only social club is one of the more intriguing speakeasies in Philadelphia. Far removed from Philly's popular nightlife areas, this bar is known for its unpretentious vibe and great drink specials.
Pro-tip: The Foto Club hosts many local and DIY shows. Check their official Instagram page for more info.
How to get in: There are only two ways you can gain access to this bar: through membership or a friend who can hook you up with an invite.
Where: 3743 Frankford Ave, Philadelphia, PA 19124
Andra Hem
This hidden gem, conspicuously tucked away in Rittenhouse, boasts a bold interior with jewel tones and ornate wallpaper, alongside Scandinavian-inspired cocktails and bites.
How to get in: The front door opens into the main barroom. Head upstairs for a smaller bar and cushy seats in an intimate cocktail lounge.
Where: 218 South 16th St., Philadelphia, PA
Ruba Club
Last call! Ruba Club is an after-hours bar, which already bumps them up a notch since most Philly bars close at 2am (right when you get that second wind after your 3rd espresso martini hits). Ruba Club is a funky establishment bringing different musical acts, burlesque, film screenings, concerts, ping pong tables, and more. Ruba Club is a members only establishment, but many events are also open to the public with a cover charge.
How to get in: Follow the alleyway down Green St.
Where: 416 Green St, Philadelphia, PA 19123
1 Tippling Place
Most speakeasies make you work to find the entrance, but 1 Tippling Place goes against convention by locating the entrance on the front of the building. But once you're inside, you'll certainly feel as though you've been whisked away to a different decade, with its cozy, dark interior and glass-lined shelves full of every imaginable liquor. There is a small house cocktail list, but the bartenders can make almost any drink and can customize ingredients to your liking.
How to get in: Walk to the front of the building and head inside.
Where: 2006 Chestnut St, Philadelphia, PA 19103
Fermentery Form
Open by announcement only (and every Saturday afternoon), Fermentery Form is a West Kensington brewery that serves flavorful fermented beers. This bar keeps you on your toes with ever-changing hours, random close dates, and a rotating tap list – but the unusual unsteadiness is what keeps people coming back. Stay in the know by checking out their Instagram for updates.
How to get in: Hidden inside an alleyway on Palethorp with a light post. If the light is on, the bar is open!
Where: 1700 Palethorp St, Philadelphia, PA 19122
Pen & Pencil Club
If you want to come to Pen & Pencil Club, best you start befriending some journalists because this press club is open to members and their guests only. It's the oldest operating press club in America, dating back to serving patrons during the days of Prohibition. If you really use your imagination, you can pretend it's against the law to sip on a Yuengling draft while you mingle with a bunch of creatives - oh the thrill of secrecy.
How to get in: There is a fluorescent P&P sign outside, but you must be accompanied by a member in order to enjoy this old-fashioned Philly establishment.
Where: 1522 Latimer St, Philadelphia, PA 19102
Palizzi Social Club
"If you wouldn't bring them to your mom's house, don't bring them here." Consider your crew warned as Palizzi Social Club only allows 3 non-members to be accompanied by a pass-holder. What looks like a typical South Philly row home, is actually Palizzi, an exclusive restaurant with a strict set of rules that can get you kicked out as quickly as you say "more bread please." Don't be intimidated, recipes at Palizzi have been passed down from generations, giving off that authentic Sunday Italian family dinner vibe (one you can enjoy without having to scrub dishes afterwards).
How to get in: Wait outside until the neon sign lights up. From there, you enter a small foyer where you must slip your membership card through a slot to prove your worthiness.
Where: 1408 S 12th St, Philadelphia, PA 19147
Ranstead Room
It wouldn't be a Philly list without a Stephen Starr restaurant, and this time it's the dimly-lit, semi-hard to find, Ranstead Room - located in Center City West. With vintage artwork, velvet red seats, and an array of cocktails that run around $17 a pop. Ranstead Room embodies that classic speakeasy atmosphere - perfect for a sophisticated night out or a date night that will take you back in time.
Pro-tip: You can order off of El Rey's menu if you're feeling spicy.
How to get in: There are two entrances to Ranstead Room. 1) Walk halfway down a nondescript alleyway on Ranstead street and find the RR logo on a black door. From there, you'll be greeted by a hostess following a strict one-in, one-out policy. 2) Guests of Starr's casual Mexican restaurant El Rey can be escorted through the kitchen directly into Ranstead Room.
Where: 2013 Ranstead Street, Philadelphia, PA 19103
Graffiti Bar
Typically we'd advise you to avoid sketchy alleyways, but we'll make an exception for Graffiti Bar. Attached to the must-visit restaurant, Sampan, Graffiti Bar boasts colorful street art and the same contemporary Asian food served at Sampan. Head there for their week-day happy hour from 4-7pm, with specials on beer, wine and cocktails, $4 satay and $5 dumplings.
How to get in: Graffiti Bar is marked and you enter through the long alleyway. Once you hit the end, you'll see the 30-seat, outdoor bar.
Where: 124 S 13th St, Philadelphia, PA 19107
Hop Sing Laundromat
Dubbed as a "North Korean Cocktail Bar," Chinatown's Hop Sing Laundromat is a hot spot for those looking for a range of cocktails, unique ambiance, and a strict set of rules that play into the speakeasy vibe. Remain in their good graces by leaving a nice tip, ordering drinks, and keeping your phone tucked AWAY during your stay (seriously, photos/videos/social media posts are not welcomed here).
Pro-tip: Cash only - so plan ahead.
How to get in: Head to the unmarked black gate and ring the stainless buzzer. Prepare to hand over your IDs while they check if you're banned. Once they approve your party, they'll go over their rules and walk you to your table.
Where: 1029 Race St, Philadelphia, PA 19107
Blind Barber
Come for the haircuts, stay for the handcrafted cocktails. Located in Midtown Village, Blind Barber is a functioning barbershop with a 70s-inspired cocktail lounge in the back, serving up stiff drinks and grilled cheese sandwiches until 2am. Be aware that, while you should tip well at all bars, Blind Barber adds a 20% service fee to all tabs—a small price to pay for one of the best espresso martinis in the city.
Pro Tip: Head over on the second Tuesday of every month for Boom Boom Room, a burlesque show with no cover charge.
How to get in: Walk in through the front of the building, marked by a striped barber pole. Then you'll enter through an unmarked door, located in the back.
Where: 1325 Sansom St, Philadelphia, PA 19107
LIKE WHAT YOU'VE READ?
Never miss out on a new experience!
Create a Bucket Listers account to access exclusive offers and the latest news in your city