food & drink ·
Published August 14, 2023
19 Cafes in Philadelphia for a Great Cup of Coffee
Hello darkness, our old friend. ☕️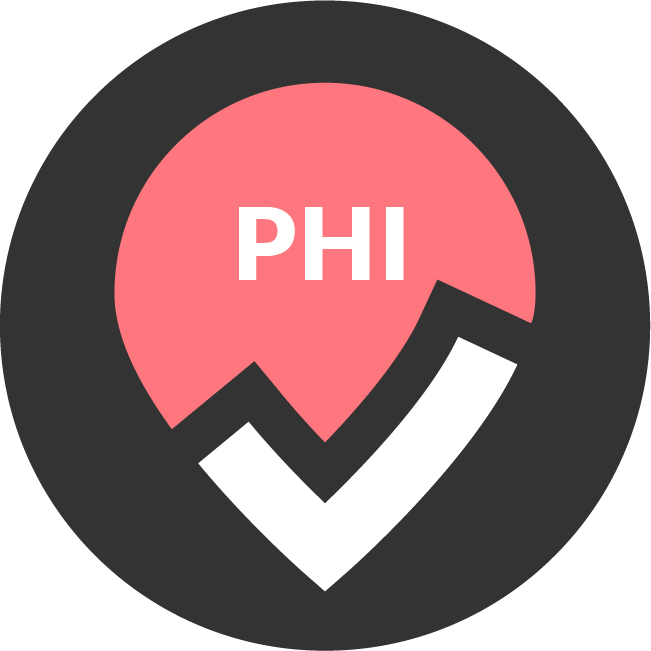 by Philadelphia Bucket List
If life is all about the little things—the small, everyday moments that bring you joy—then it's important to make sure your morning (or afternoon or post-dinner) coffee is exceptional. If you ask us, few things are better than savoring a really good cup of joe, and thankfully, Philly has dozens of spots to try a range of java options from smooth cold brews to frothy lattes.
Whether you're looking for a quick pick-me-up on your way to work, want a cozy spot to spend an afternoon reading or studying, or need a place for a good old-fashioned coffee chat (with a side of brunch), Philadelphia has a cafe for you. Check out some of our favorite go-to coffee shops below.

An Essential List of Philadelhpia's Best Cafes & Coffee Shops
Cafe Lift
This no-frills Spring Arts cafe is a Philly staple. Known for BYOB brunch, rotating kombucha drafts, and a damn good breakfast burrito, Cafe Lift is a weekend must for any Philly dweller. The single-room restaurant is lined with long tables and metal chairs, reminiscent of those old-school cafeteria vibes, but instead of a rock-hard grilled cheese and a chocolate milk carton, you'll get a crispy Cubano sandwich and house-made chai latte.
Where: 1124 Spring Garden St, Philadelphia, PA
More information.
The daily.
The daily. is a vibrant cafe that epitomizes urban chic with its minimalist decor and artisanal coffee creations. As a wing of underground concepts., this cafe is part of a larger vision to create a curated intersection of food, music, and culture in the iconic and first racially integrated hotel in America, the Divine Lorraine. Swing by for super unique food and drink creations, like a duck confit egg sandwich with mushroom and Swiss alongside a thyme-infused cold brew.
Where: 699 N Broad St, Philadelphia, PA
More information.
La Colombe
Watch out, world, La Colombe is taking over. We're serious, La Colombe is served at most Philly shops and restaurants, and its flagship location is right in the heart of Fishtown. Radiating a fresh-out-of-LA vibe, this Instagrammable coffee shop is sporting an open floor plan, exposed piping, and neon signs, providing a warm and welcoming spot to sip on some brews and catch up with friends.
Where: 1335 Frankford Ave, Philadelphia, PA (& other locations)
More information.
Green Eggs Cafe
With six locations, it's no wonder Green Eggs Cafe is Philly's hottest brunch spot. The eco-conscious cafe is dedicated to serving the community delicious food while staying loyal to Mother Nature. They compost, use biodegradable take-out containers, and prohibit styrofoam and plastic bottles — so while you might not feel so good about the cookie dough stuffed French toast you just inhaled, at least you'll sure feel good about your environmental contribution.
Where: Various Locations
More information.
Wim
This new all-day cafe just opened on the ground floor of the new Yowie Hotel on 2nd and South, and it's the perfect spot to power through some emails or meet up for a casual coffee date. Serving up creative beverages like the deliciously purple iced uma latte, Wim also offers a tasty menu of (mostly) specialty toasts. Think summer tomato with fresh herbs and ricotta, smoked salmon with onion and dill, and an assortment of in-season jams. 😋
Where: 226 South Street, Philadelphia, PA
More information.
Grindcore House
Vegans, raise your oat milk lattes, this one's for you! Grindcore House is 100% vegan, serving up meatless meals like tofurkey and seitan sandwiches. More social vs. study (think grindcore and metal music blaring in the background), Grindcore House is the place to sit back, treat your tastebuds, and ride those metal vibes.
Where: 1515 S 4th St, Philadelphia, PA
More information.
Herman's Coffee
Named after the owner's Grandfather, Herman's Coffee is a locally-owned, small-batch, roaster coffee shop. This Pennsport cafe is in an old, converted auto repair shop, so let the breeze from the wide-open garage doors fill the air as you fill your caffeine void. On weekends, enjoy treats from the rotating food trucks and make sure to test out their highly recommended Vietnamese coffee.
Where: 1313 S 3rd St, Philadelphia, PA
More information.
One Shot Cafe
A cafe with a curated espresso menu, rustic interior, and brunch? We call that a triple threat. Serving the beloved West Coast Stumptown Coffee, One Shot brings us creative espresso drinks that rotate alongside their classic cafe options. And did we mention brunch? From baked apple French toast to huevos rancheros, even the pickiest of your friends will find a mouth-watering dish.
Pro Tip: The second floor transforms into an intimate live music venue and can be rented for private events.
Where: 217 W George St, Philadelphia, PA
More information.
The Monkey & The Elephant
As Philadelphia's first and only nonprofit cafe, The Monkey & The Elephant brings the good to the grind by employing former foster youth. Their menu consists of fresh-brewed espresso, coffee, and homemade snacks. When the weather permits, head to their backyard garden to get some fresh air and unplug (but first, don't forget to take a selfie in front of the mural). After that, unplug.
Where: 2831 W Girard Ave, Philadelphia, PA
More information.
Eggcellent
At Eggcellent, they've cracked the code to breakfast bliss, delivering an egg-citing brunch menu with egg-sactly all the breakfast staples you'd egg-spect from a restaurant with that name. All yolks aside, this cozy spot in Old City really does serve some of the best brunch around, plus boasts a creative coffee menu that includes Honeysuckle, Spiced Maple, and Salted Caramel Toffee Lattes, just to name a few.
Where: 113 Chestnut Street, Philadelphia, PA
More information.
Bower Cafe
Bower Cafe is an unpretentious coffee cafe that focuses on fostering community through good conversation, great service, and even better brews. With its charming and welcoming ambiance, it offers a respite from the daily grind (pun intended, always) and invites guests to indulge in simple, delicious coffee alongside one of their open-faced sandwiches.
Where: 1213 Walnut Street, Philadelphia, PA
More information.
Walnut Street Cafe
Culinary excellence meets modern sophistication at the Walnut Street Cafe. Nestled in University City, this chic cafe serves up artfully crafted dishes and an extensive menu that celebrates seasonal and locally sourced ingredients.
Where: 2929 Walnut St, Philadelphia, PA
More information.
Luna Cafe
Step into the charming world of Luna, a delightful cafe serving up breakfast and lunch in the heart of Kensington. Stop in for a sit-down brunch complete with hearty breakfast sandwiches and boozy bevs, or grab a coffee and homemade pop-tart on your way into the office. Every item on the menu is thoughtfully prepared and creatively executed, so you can't go wrong no matter your choice.
Where: 1700 N 3rd St Philadelphia, PA
More information.
Vernick Coffee Bar
This modern coffee bar and cafe is backed by a James Beard award-winning chef. Apart from the sleek, elevated interior, visitors will find caffè umbria coffee, house-baked goods, creative sandwiches, and fresh-pressed juices. We recommend ordering a quiche jambon, lox croissant, or lemon buttermilk scone to compliment your cappuccino or matcha latte.
Where: 1800 Arch St, Philadelphia, PA
More information.
K'Far
K'far Cafe offers a little slice of Tel Aviv nestled in the heart of Philly. As you step into this charming cafe, you'll be transported to the bustling streets of Israel with its authentic Israeli pastries, featuring mouthwatering babka and an expansive lunch menu.
Where: 110 S. 19th St, Philadelphia, PA
More information.

El Cafe
El Café at the Motto Rittenhouse Square Hotel features elevated Mexican dishes and pastries. Think pineapple almond concha, rellena, and savory egg, cheese, bean, and chorizo torta, all complemented by an invigorating americano. The space is streamlined yet cozy and colorful, with a communal area behind the front desk for a more relaxed ambiance, making El Café a must-visit spot in Philadelphia even if you're not staying at the hotel.
Where: 31 S 19th St, Philadelphia, PA
More information.
Lombard Cafe
This cute corner cafe is a hidden gem bursting with charm. Known for its friendly environment, Lombard Cafe serves up hearty bites like bacon, egg, and cheese sandwiches and an unrivaled loaded avocado toast. You'll also find rich, artisanal coffees and teas and a sprinkling of tables, chairs, and counters. Whether you're looking for a tranquil spot to unwind or a spot to get some work done, Lombard Cafe promises an unforgettable coffee experience in the heart of the city.
Where: 542 Lombard St, Philadelphia, PA
More information.
Front Street Cafe
The most versatile of cafes, Front Street is a coffee shop, bar, restaurant, and nightclub all rolled up into a one-stop destination. Nestled underneath the El train, Front Street provides a range of vegan and veg-friendly options (try the buffalo cauliflower, kale caesar, and tostada grain bowl). Head there for some solo work or conduct a business meeting in one of the spacious upstairs booths — there's ample space, so no one's going to hear you playing Tetris with your coworkers instead actually working on that report due at 5.
Where: 1253 N Front St, Philadelphia, PA
More information.
Cafe Square One
Cafe Square One prides itself on providing the freshest and healthiest choices for breakfast and lunch, along with a selection of specialty coffees. The shop recently moved to 311 Market Street, and while the new space boasts a more spacious seating area, better accessibility, and improved amenities, the high-quality coffee and delicious food remain unchanged.
Pro-Tip: treat yourself to a Nutella Latte—you won't regret it.
Where: 311 Market St, Philadelphia, PA
More information.
EXPLORE MORE:
The Most Delicious Brunch Spots In Philly
The Best Places to Work Remotely in Philadelphia
19 Unique Date Night Spots in Philadelphia
LIKE WHAT YOU'VE READ?
Never miss out on a new experience!
Create a Bucket Listers account to access exclusive offers and the latest news in your city