Published Invalid Date
Philadelphia's Best Cafes
Hello darkness, our old friend. ☕️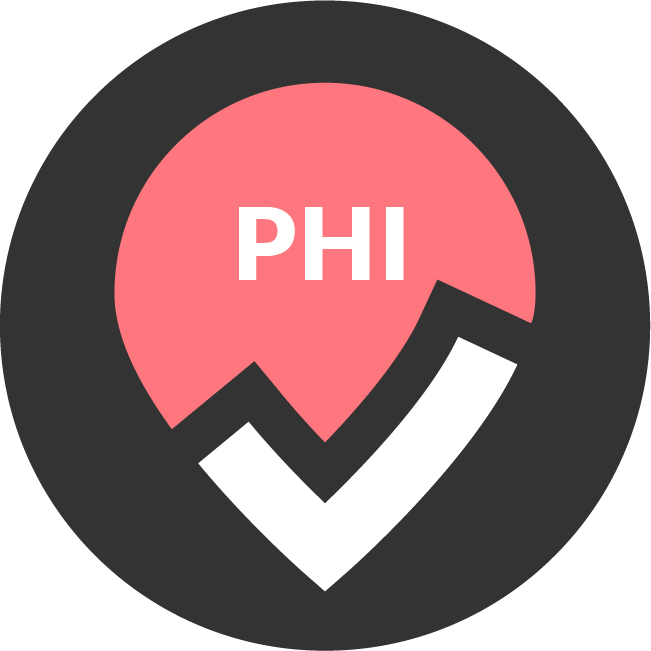 by Philadelphia Bucket List
Ahhh, coffee.
Turning your everyday grouch into a jittery, yet functioning, human. There's no shortage of coffee shops when it comes to Philly, each providing a different twist on the cafe culture. If there's one thing we know, it's that caffeine is man's best friend and without it Rome may not have been built, the Great Wall could have been a "Good Wall," and forget about Giza (okay, we don't know the hard facts here, but one can speculate a caffeine contribution - right?).
To help us all function optimally, we've rounded up our favorite cafes in Philadelphia.
Front Street Cafe
View this post on Instagram
The most versatile of cafes, Front Street is a coffee shop, bar, restaurant, and night club all rolled up into a one-stop destination. Nestled underneath the El train, Front Street provides a range of vegan and veg- friendly options such as their buffalo cauliflower, kale cesar, and tostada grain bowl. Head there for some solo work or conduct a business meeting in one of their spacious upstairs booths - there's ample space, so no one's going to hear you playing tetris with your coworkers vs actually working on that report due at 5.
Where: 1253 N Front St, Philadelphia, PA 19122
Wifi: Yes
Cafe Lift
View this post on Instagram
This no-frills, Spring Arts cafe is a Philly staple. Known for BYOB brunch, rotating kombucha drafts, and a damn-good breakfast burrito, Cafe Lift is a weekend must for any Philly dweller. The single room restaurant is lined with long tables and metal chairs, reminding you of those old-school cafeteria vibes, but instead of a rock hard grilled cheese and chocolate milk carton, you'll get that crispy Cubano sandwich and house-made chai latte.
Where: 428 N 13th St, Philadelphia, PA 19123
Wifi: Yes
La Colombe
View this post on Instagram
Watch out world, La Colombe is taking over. We're serious, La Colombe is served at most Philly shops and restaurants and its flagship location is right in the heart of Fishtown. Radiating a fresh out of LA feeling, this Instagrammable coffee shop is sporting an open floor plan, exposed piping, and neon signs. Providing a warm and welcoming spot to sip on some brews and catch-up with friends.
Where: 1335 Frankford Ave, Philadelphia, PA 19125 (& other locations)
Wifi: No
Shakespeare & Co
View this post on Instagram
Shakespeare & Co is an independent bookstore/coffee shop that originated in NYC. Ever since expanding to Philly, book-lovers from around the city can dive into a world of everything from the New York Times bestsellers to rare book finds while enjoying a cuppa coffee. Most come solo for a literary escape, but who knows, maybe you'll meet your Romeo or Juliet...IRL.
Where: 1632 Walnut St, Philadelphia, PA 19103
Wifi: Yes
United By Blue
View this post on Instagram
Established in 2010, United By Blue began as an eco-friendly retail brand and by 2013, the Philadelphia flagship store made it's grand opening. Canvas bags and reusable water bottles turned into lattes and breakfast sandwiches and United By Blue seamlessly merged both their cafe and merch store into one, creating an inspiring shop that promotes sustainability. For every item purchased, United By Blue removes one pound of trash from oceans and waterways(!!!)!
Where: 205 Race St, Philadelphia, PA 19106 (& West Philly location)
Wifi: Yes
Green Eggs Cafe
View this post on Instagram
With 5 locations in the city, it's no wonder Green Eggs Cafe is Philly's hottest brunch spot. The eco-conscious cafe is dedicated to serving the community delicious food while staying loyal to Mother Nature. They compost, use biodegradable take out containers, and prohibit styrofoam and plastic bottles - so while you might not feel so good about the cookie dough stuffed French toast you just inhaled, at least you'll sure feel good about your environmental contribution.
Where: Various Locations
Wifi: No
Grindcore House
View this post on Instagram
Vegans, raise your oat milk lattes, this one's for you! Grindcore House is 100% vegan, serving up meatless meals like tofurkey and seitan sandwiches. More social vs study (think grindcore and metal music blaring in the background), Grindcore House is the place to sit back, treat your tastebuds and ride those metal vibes.
Where: 1515 S 4th St, Philadelphia, PA 19147
Wifi: Yes
Herman's Coffee
View this post on Instagram
Named after the owner's Grandfather, Herman's Coffee is a locally owned, small-batch, roaster coffee shop. This Pennsport cafe is in an old, converted auto repair shop, so let the breeze from the wide open garage doors fill the air as you fill your caffeine fix. On weekends, enjoy treats from the rotating food trucks and make sure to test out their highly recommended Vietnamese coffee.
Where: 1313 S 3rd St, Philadelphia, PA 19147
Wifi: Yes
One Shot Cafe
View this post on Instagram
A cafe with a curated espresso menu, rustic interior, and brunch? We call that a triple threat. Serving the beloved West Coast Stumptown Coffee, One Shot's brings us creative espresso drinks that rotate alongside their classic cafe options. And did we mention brunch? From baked apple French toast to huevos rancheros, even the pickiest of your friends will find a mouth watering dish.
Pro Tip: Their second floor transforms into an intimate live music venue and can be rented for private events.
Where: 217 W George St, Philadelphia, PA 19123
Wifi: Yes
The Monkey & The Elephant
View this post on Instagram
Philadelphia's first and only non-profit cafe, The Monkey & The Elephant brings the good to the grind by employing former foster youth. Their menu serves fresh-brewed espresso, coffee, and homemade snacks. When the weather permits, head to their backyard garden to unplug (but first, don't forget to take a selfie in front of the mural). After that, unplug.
Where: 2831 W Girard Ave, Philadelphia, PA 19130
Wifi: Yes