food & drink · arts & culture · music & nightlife ·
Published April 26, 2023
16 Creative Things to do on a Rainy Day in Chicago
16 Fun things to do in Chicago when it's raining outside. ☔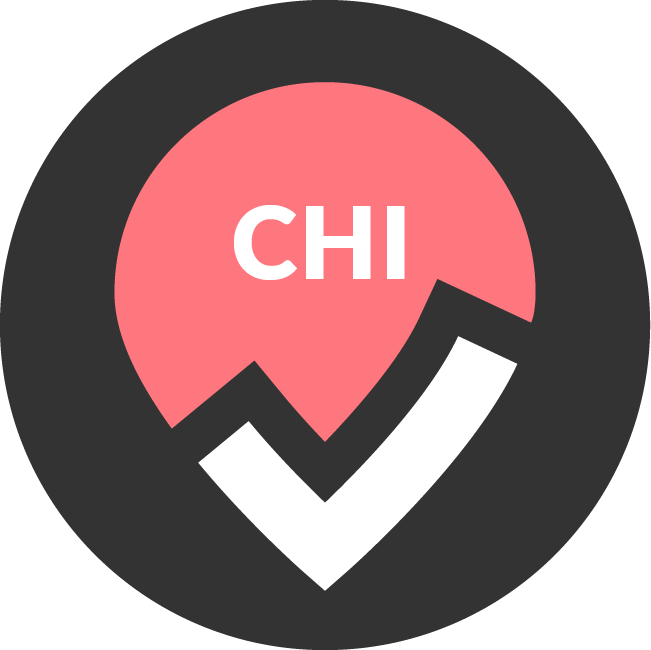 by Chicago Bucket List
As much as we all love a cloudless, sunny day, there's something to be said for a moody afternoon in Chicago when the skies are gray and the rain drizzles outside your window. While it may not be the ideal time to spend a day on the lake or dine al fresco, there are still plenty of ways to enjoy Chicago when the weather outside isn't ideal.
From cozying up with a hot latte in one of the city's best cafes to burning off some energy with a game of WhirlyBall, we've put together the ultimate list of things to do in Chi-Town when it rains, so you can still enjoy the city on those wet, not-so-sunny days!
The Best Rainy Day Activities in Chicago
Garfield Park Conservatory
The Garfield Park Conservatory has two acres of indoor display houses to explore, making it the perfect place to get out and enjoy nature, even on a rainy day. The Palm House is the largest space inside the Conservatory and is a tropical oasis featuring a 65-ft ceiling, more than 70 graceful palms, and a wide variety of plants from warm climates all over the world. There's also a Desert House, Aroid House, Fern Room, and more.
Where: 300 N. Central Park Ave, Chicago, IL
More information.
Play Games at a Board Games Bar
Kibbitznest is a community-focused bookstore…and much more. Yes, there are shelves of books to peruse and comfy chairs and couches to lounge in, but they also have a full menu of snacks, bites, and drinks, plus a variety of classic games to play for some good old-fashioned fun. Choose from classics like Scrabble, Rummikub, Guess Who? and more. And if they don't have what you're looking for, feel free to bring your own or make a suggestion to the staff!
Bonus: Kibbitznest also hosts poetry open mic nights, comedy shows, live music performances, and book clubs!
Where: 2212 N. Clybourn Ave., Chicago, IL
More information.
See a Show
Chicago is known for its thriving cultural scene, and there's no shortage of places to catch live entertainment. From jazz clubs to ballet and comedy to Broadway, there's truly something for everyone. If you haven't taken the opportunity to see a show yourself, consider this your sign.
Where: Various locations.
More information.
Cozy Up in a Cafe
When the weather outside is dreary, there's nothing wrong with holing up in a café for an afternoon to escape the rain—especially when there's coffee involved. Chicago has no shortage of cafés to lounge in, get some work done, or read a good book. Some of our favorites include Intelligentsia, Foxtrot, and Sawada Coffee, but you can check out the whole list here.
Where: Various locations.
More information.
Challenge Your Friends to a Game of WhirlyBall
Instead of sitting inside and going stir-crazy when the weather is wet and rainy, text the group chat and challenge them to a friendly game of WhirlyBall. This unique game combines basketball, hockey, bumper cars, and lacrosse and might just be the most fun you can have indoors. When you're done, you can recharge with bar bites and drinks—the losing team has to buy.
Where: 1825 W. Webster Ave., Chicago, IL 60614
More information.
Duck Into a Hidden Speakeasy
Chicago has a rich history of speakeasies, and many of them are still operating today. On a rainy day, why not try to find one of these hidden gems? Try the Green Mill Cocktail Lounge in Uptown, which was a favorite of Al Capone, or the Milk Room, located inside the Chicago Athletic Association hotel. See the full list here.
Where: Various locations.
More information.
Play Games at Logan Arcade
Located in Logan Square, Logan Arcade is a great place to spend a rainy day. They have over 30 vintage arcade games, as well as pinball machines, air hockey, skeeball, and a great selection of beers.
Where: 2410 W Fullerton Ave, Chicago, IL
More information.
Go Rock Climbing
Rainy days don't have to mean staying indoors all day. Try rock climbing at Brooklyn Boulders in the West Loop, which has a variety of climbing walls for all skill levels.

Where: 100 S Morgan St, Chicago, IL
More information.
Treat Yourself to a Spa Day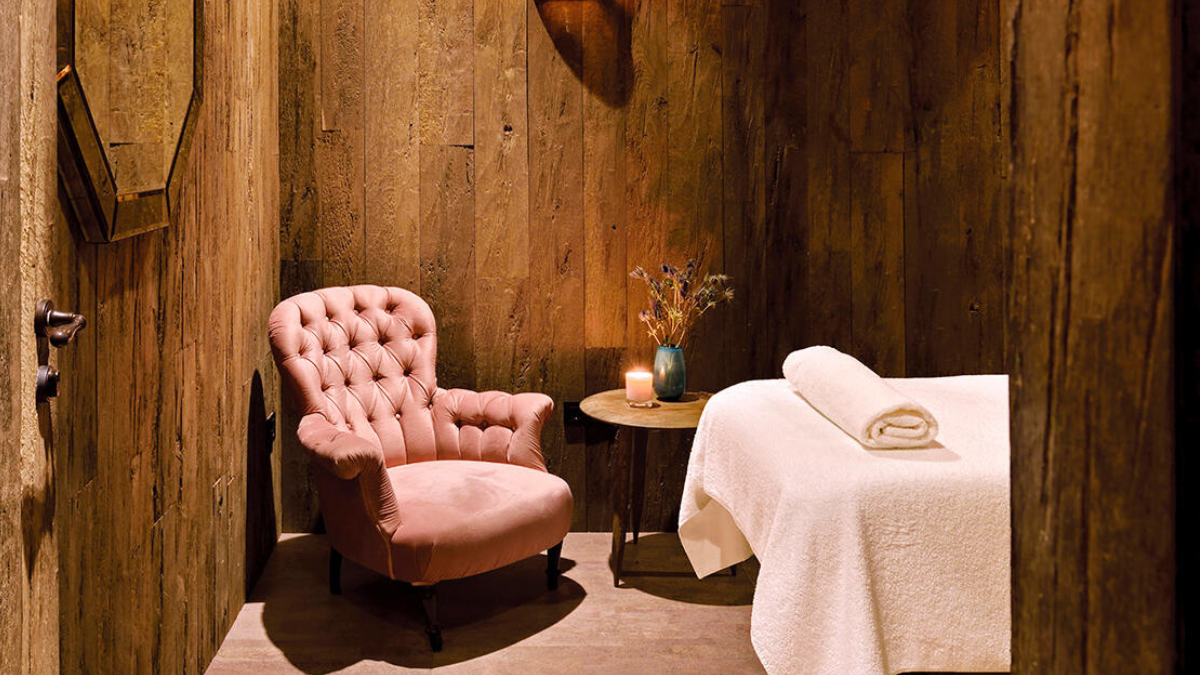 Rainy days are the perfect time to pamper yourself. Go fancy at the Peninsula Hotel Spa, which offers a variety of massages, facials, and an indoor half-Olympic length swimming pool surrounded by floor-to-ceiling windows offering stunning views of the city.
Or try Cowshed at SoHo House for a rustic yet refined experience featuring purely natural relaxation, with products made from essential oils, organic, fairly-traded plant extracts, and wild-crafted ingredients.
Where: Various locations.
Take a Margs and Guac Making Class
Try your hand at making Barcocina's famous guacamole, and then wash down your chips and dip with a delicious handmade margarita. This class is broken into three parts: First, you'll get to experience a spirit tasting from an expert from the tequila company. Second, you'll get a set of ingredients to make your own bowl of guac. And, finally, you'll make two cocktails hosted by an expert bartender.
Where: Barcocina: 1814 West Chicago Avenue, Chicago, IL
More information.
See a Comedy Show
Seeing a comedy show is always a good idea, especially in Chicago. The Laugh Factory showcases big names and local comedians, so stay out of the rain, and enjoy a few laughs (and drinks, of course).
Where: 3175 N Broadway, Chicago, IL
More information.
Take a Spray Paint Workshop
This interactive workshop will allow you the opportunity to create your very own original spray paint piece, while cultivating your creativity with friends. Plus, you'll get acquainted with the ins and outs of working with spray paint and stencil application.
Where: Chicago Kedzie Plaza- 800 N. Kedzie, Chicago IL
More information.
Play Indoor Mini Golf
Play a 9-hole round of mini golf without having to brave the elements. Big Mini Putt Club offers a challenging, fun course for all abilities and skill levels inside a 5,000 sqft. space that was once a garment manufacturing building. Make sure to visit the bar for beer, cider, cocktails, mocktails, and more!
Where: 1302 N Milwaukee Ave, Chicago, IL
More information.
Explore the Museums
Chicago has some of the best museums in the world, and rainy days are the perfect time to explore them. Check out staples like the Museum of Science and Industry, the Field Museum, or the Art Institute of Chicago, or wander through gems like The Chicago Sports Museum, or the free National Museum of Mexican Art.
Where: Various locations.
More information.
Grab Drinks at an Indoor Rooftop
Chicago's rooftops aren't just reserved for sunny days—even on a rainy day, you can still enjoy a great view of the city. There are lots of year-round rooftops that are open, rain or shine. Try the J. Parker in Lincoln Park or Cindy's Rooftop in the Loop for a cozy indoor rooftop experience.
Where: Various locations.
More information.
Go to Trivia Night
For rainy nights out, head to a bar and test your knowledge at trivia night. Whether you're a history buff, pop-culture enthusiast, or just like social games and drinking, it'll be a good time. Try Kirkwood, Butch McGuires, or Old Town Pour House.
Where: Various locations.
LIKE WHAT YOU'VE READ?
Never miss out on a new experience!
Create a Bucket Listers account to access exclusive offers and the latest news in your city