Published Invalid Date
Where To Eat For Chicago Restaurant Week
Because we all deserve a 3-course meal for a 1-course price - running January 24th through February 9th. 🍽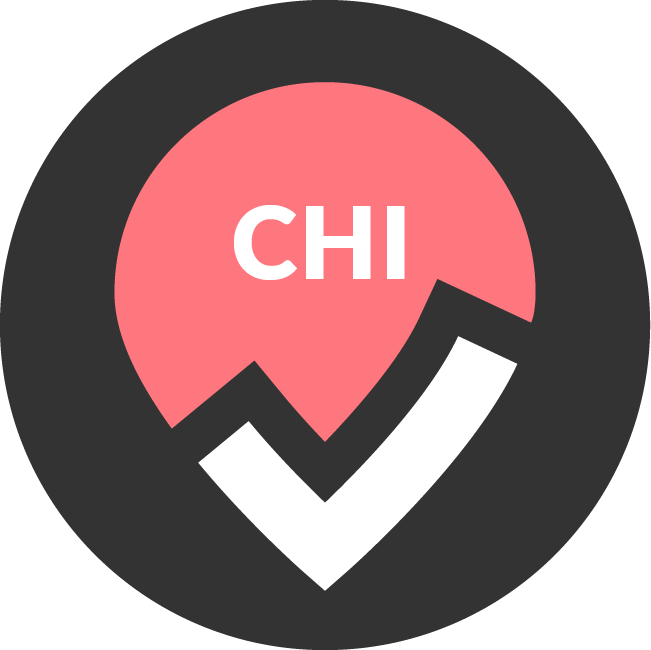 by Chicago Bucket List
There are a few things in life one must never settle on - like a perfect espresso to milk cappuccino ratio, pastry calories, and a great meal while dining out. The problem many of us face with dining at a four-star establishment is the four-star cost. We're here to dish out some tea, so foodies, take notes.
Chicago Restaurant Week comes once a year and graces us with a variety of multi-course menu options for under $50. Dine at high-end establishments like The Signature Room at the 95th floor or explore a neighborhood favorite in Pilsen, all for the great pricing of $24 for brunch or lunch and $36/$48 for dinner. Each menu takes you through a 2-3 course meal, giving you a taste of what that restaurant has to offer.
Since there's a record-breaking 430+ restaurants to choose from, we've gone ahead and rounded out some of our favorite neighborhood spots to explore with different brunch, lunch, and dinner options.
Aba

Honey, you are not in Chicago anymore. Pour yourself a glass of Sauv Blanc and enjoy a meal as this Fulton Market District restaurant transports you to the Mediterranean. Aba, meaning father in Hebrew, incorporates a light style of cooking which is found on the Chicago Restaurant Week menu.

Menu Call-Out: Brunch $24/person, Dinner $48/person | Come with friends and get 2 mezzes or spreads each for your first course. The Whipped Garlic and Charred Eggplant is a combo we'd never want to live without.
Neighborhood: West Loop
Where: 302 N Green St, Chicago, IL 60607
Geja's Café
Get a taste of fondue dining at one of Chicago's most romantic restaurants, with a classical flamenco guitarist to greet you. Enjoy the Swiss Gruyere cheese fondue along with shrimp, scallops, lobster, chicken, and beef. For dessert, the Belgain flaming chocolate fondue is a treat.
Menu Call-Out: Dinner $36/person, Dinner $48/person | Did someone say lobster tail? For serious fondue-lovers, the Premier Dinner is the way to go.
Neighborhood: Lincoln Park
Where: 340 W Armitage Ave, Chicago, IL 60614

Fifolet Cajun & Cocktails
Comfort food is an understatement here. Send your taste buds through a loop with spice and savory seafood. Fifolet focuses on Cajun and Creole cuisine as well as New Orleans-inspired cocktails.
Menu Call-Out: Lunch and Brunch $24/person, Dinner $36/person | Confirming the beignets are part of the prix fixe menu. That's all.
Neighborhood: Wicker Park / Bucktown
Where: 1942 W Division St, Chicago, IL 60622
Tapas Valencia
Taking us back to the days we studied abroad in Barthelona, we still pretend to sit on the Spanish coast and sip a glass of sangria every so often. Thankfully, Tapas Valencia can aid in our aching for some small plates and Tempranillo with creative Spanish tapas, unique cocktails, and a lively atmosphere with walls adorned in colorful mosaic artwork inspired by the great Spanish artists Joan Miro and Antoni Gaudí!
Menu Call-Out: Dinner $36/person | Nothing says fiesta like some Patatas Bravas. A perfect blend of spicy potatoes topped with some Manchego cheese.
Neighborhood: South Loop
Where: 1530 S State St, Chicago, IL 60605

ROOH Chicago
Meaning soul or spirit, ROOH brings the spirit of India to Chicago through their contemporary cuisine. Renowned Executive Chef, Sujan Sarkar, delicately balances rich traditional flavors with fresh local ingredients prepared with international techniques and inspirations.
Menu Call-Out: Lunch $24/person, Dinner $36/person | A very vegetarian-friendly menu.
Neighborhood: West Loop
Where: 736 W. Randolph St., Chicago IL 60661

For more reservations and menus.
Pizzeria Portofino
Step inside our office. Okay, this isn't our office, but we can dream of spending all day inside this sun-drenched restaurant overlooking the Chicago riverfront. Offering hand-stretched pizzas, coastal wines, and an expansive patio and breezy decor that will instantly transport you to the Italian Riviera. You may want to spend your days here as well.
Menu Call-Out: Lunch $24, Dinner $36/person | One of our favorite desserts comes in the form of a double chocolate Italian cake, and we call her Tiramisu.
Neighborhood: River North
Where: 317 N Clark St, Chicago, IL 60654

CEBU
View this post on Instagram
A product of three Filipino siblings from Cebu, this vibrant restaurant invites you in and feeds you an authentic comfort meal. Our Restaurant Week preference? The Morning Pasta. Enjoy the flavors of the Philippines with the house-made pazote pesto, tomatoes and shitake mushrooms.
Menu Call-Out: Dinner $36/person | Whether you're vegetarian or not, The Morning Pasta makes tofu happen.
Neighborhood: Wicker Park / Bucktown
Where: 2211 W North Ave, Chicago, IL 60647
Mesler
View this post on Instagram
Featuring cuisine with global inspirations like savory rigatoni and a fluffy soufflé we could eat daily. Mesler is a full-service Chicago restaurant, bar, and lounge that's artfully composed with a contemporary menu and stunning interior design that is sure to impress.
Menu Call-Out: Lunch $24/person, Dinner $36/person, Dinner $48/person | Important to note each dinner option come with a wine pairing.
Neighborhood: Hyde Park
Where: 1411 E 53rd St, Chicago, IL 60615

Dusek's Board & Beer
Located in the historic Thalia Hall in Chicago's Pilsen neighborhood, Dusek's offers laid-back vibes with award-winning fare. Explore the menu loaded with upscale takes on delicious pub food, then get comfortable and take on the opportunity to join the Pour Club hall of fame which can be attained after trying all 24 of their beer lines. (Editor's Note: Preferably not all at once)
Menu Call-Out: Dinner $36/person | Every course will feel like a cozy hug, from Fluke Crudo to a flavorful Lemongrass Cheesecake. Comfort is key.
Neighborhood: Pilsen
Where: 1227 W 18th St, Chicago, IL 60608

Taste 222
Chef Trubow delightfully crafts the Taste 222 menu to reflect his love of Southern-inspired favorites, while showcasing the integrity of hearty American classics. Enjoy their state-of-the-art kitchen and settle down with a cocktail from the mixology station - trusting the bartenders here will be one of your finest decisions.
Menu Call-Out: Lunch $24/person, Dinner $48/person | Cauliflower comes prepared 3 different ways and filet mignon is wrapped in prosciutto. Reservation anyone?
Neighborhood: West Loop
Where: 222 N Canal St, Chicago, IL 60606
Beginning January 24th and running through February 9th, check out all the restaurants being offered at Restaurant week. Reservations are not required but highly encouraged.