Best Activity Bars In Philadelphia
Because sometimes you just can't sit still…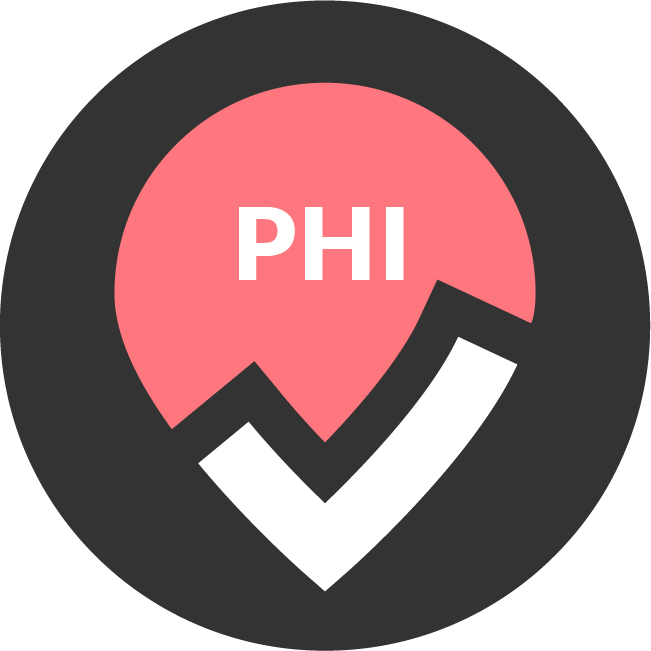 by Philadelphia Bucket List
While sitting at a swanky rooftop bar, rockin' your brand new heels, and sipping on a high-end mezcal cocktail sounds nice, we all know that some nights need a little more action than a spicy margarita. We've rounded up some of Philly's best activity bars featuring pool, ping pong, mini golf, and skee-ball, so let the games begin!
North Bowl
View this post on Instagram
Right in the heart of Northern Liberties, North Bowl is Philly's most popular bowling alley/bar. Perfect for group outings and private events, North Bowl offers a full bar and extensive food menu with some surprisingly good grub (seriously, a huge upgrade from the rock hard pizza served at your local suburban mid-90s bowling joint). So grab those bowling shoes, ball, and get ready to say Strike (or gutter ball - it's okay)!
Where: 909 N 2nd St, Philadelphia, PA 19123
Thirsty Dice
View this post on Instagram
Clue? Monopoly? Catan? Codenames? For $5 per person, head to Thirsty Dice and choose from over 800 games ranging from classics, trivia, party games, and more. Thirsty Dice also serves food and has a milkshake bar, in case all that strategizing works up an appetite. This bar is kid-friendly, so bring the whole gang in for some family fun!
Where: 1642 Fairmount Ave, Philadelphia, PA 19130
Keystone Mini Golf And Arcade
View this post on Instagram
Keystone Mini Golf and Arcade hosts a range of activities such as an indoor/outdoor mini golf course, pinball, basketball, and air hockey. This BYOB arcade is perfect for a rainy day or when you just want to unleash your inner kid - but be sure to check their calendar in advance as the place books up frequently for private events.
Where: 161 Cecil B. Moore Ave, Philadelphia, PA 19122
Bury The Hatchet
View this post on Instagram
Drinking and axe throwing - what a combo! It seems as of late, axe throwing has become quite the popular activity, and Philly has decided to join in on the fun with Bury The Hatchet. This Point Breeze spot is BYOB, so load up on the Claws, brews, and think about that ex that did you wrong as you chuck your axe towards target. Anything to help you land a bullseye!
Where: 1719 Washington Ave 2nd floor, Philadelphia, PA 19146
Frankford Hall
View this post on Instagram
Philly's favorite biergarten, Frankford Hall, has more than just giant beers and German schnitzel going for it. Frankford Hall is famous for jenga, but here, guests write their own dares on the pieces, taking the game to the next level. Careful, you may think you're going to Frankford Hall for a drink, but actually wind up with a jenga piece telling you to propose to the "man with the beard" at the table next to you.
Where: 1210 Frankford Ave, Philadelphia, PA 19125
Independence Beer Garden
View this post on Instagram
Overlooking the Liberty Bell and Independence National Park, IBG is a seasonal beer garden located in Philly's historic Old City. With games like cornhole, giant jenga, shuffleboard, and ping pong, as well as an Instagrammable ambiance (say hello neon signs and an overload of greenery), IBG is one of the hottest places to head during Philly's summer months.
Where: 100 S Independence Mall W, Philadelphia, PA 19106
Barcade
View this post on Instagram
Barcade is a 21+ arcade bar with locations all over the Northeast. Their OG location is credited as the inspiration behind the arcade bar trend, and there is no lack of games with options such as Donkey Kong, Pinball, Frogger, and more. If the throwback games and huge draft list aren't enough to convince you to check out this bar, Barcade also works with the Green Restaurant Association making efforts to create the most sustainable environment - allowing you to have fun while saving the planet!
Where: 1114 Frankford Ave, Philadelphia, PA 19125
Buffalo Billiards
View this post on Instagram
Not feeling the big bartab at that bougie lounge? We aren't either. Buffalo Billiards is the spot for fun without breaking your bank. They have serious specials every day such as $5 Marys, Marias, and mimosas on Saturdays and Sundays, and half priced tacos on Wednesdays. The bar is filled with games like shuffleboard, darts, skee-ball, and pool, so sharpen up those skills and aim to impress.
Where: 118 Chestnut St, Philadelphia, PA 19106
SPIN Philadelphia
Bored on a Sunday? Need some hair of the dog? SPIN is Philadelphia's ping pong bar, and while it's open 7 days of the week, Sunday is the best day for some table tennis with $9 unlimited ping pong. If Sunday isn't your day, sign up for SPIN's Monday night 9 week league - winning team takes home an exclusive prize, free membership for next year, a trophy, and the championship title.
Where: 211 S 15th St, Philadelphia, PA 19102
Garage (Fishtown & Passyunk)
View this post on Instagram
Beer, pool, football - Garage has it all. Both locations have a massive craft beer list (careful - there's 300 to choose from). You all know not to drink on an empty stomach and Garage does too - they allow you to bring in your own food! Thankfully, both the Fishtown & Passyunk locations have cheesesteak shops across the street, so you can stay as true to the city as possible by eating this staple sandwich while enjoying the game.
Where:
100 E Girard Ave, Philadelphia, PA 19125
1231 E Passyunk Ave, Philadelphia, PA 19147
Blue Cross RiverRink
View this post on Instagram
Warm up when it's extra cold out by skating alongside the Delaware River at the Blue Cross RiverRink. Regardless if you're triple axel-ing your way through the crowd or holding on to the side while shuffling your feet in slo-mo, a day on the ice is a day well spent. Afterwards, head to the nearby lodge for a cocktail.
Where: 101 S Christopher Columbus Blvd, Philadelphia, PA 19106
LIKE WHAT YOU'VE READ?
Never miss out on a new experience!
Create a Bucket Listers account to access exclusive offers and the latest news in your city