Published Invalid Date
Top Museums In Philadelphia
Because knowledge is power and there's finally a pizza museums. 🧠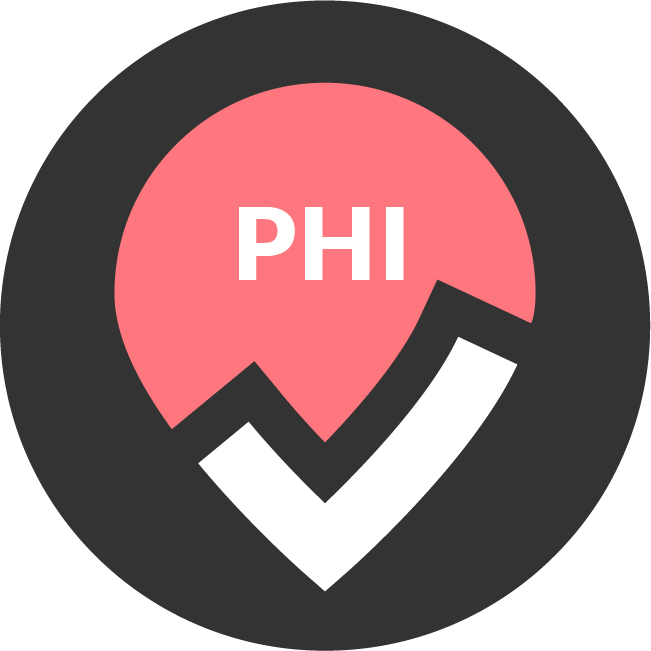 by Philadelphia Bucket List
There is no lack of culture when it comes to Philly. The historic city boasts iconic architecture, world-renowned history, to die for food, and a passionate sports fandom. To top it off, Philadelphia is home to tons of museums with themes ranging from science, art, history, and...pizza? Read ahead and learn more about the top museums in Philadelphia and the culture each one carries - even when that culture comes in the form of a big, round, delicious pie.
Franklin Institute
View this post on Instagram
The Franklin Institute is Philly's most visited museum and it caters to a range of ages, making it a family-friendly experience the entire gang will enjoy. The Franklin Institute is known for a plethora of exhibits, including the Giant Heart, an enormous walkthrough heart replica, and Worst Case Scenario - an all-ages interactive experience that places you in different challenges to strengthen survival skills. You know...in case you ever come in contact with an avalanche or need to get out of quick sand.
Where: 222 N 20th St, Philadelphia, PA 19103
The Mutter Museum
View this post on Instagram
Philadelphia's Mutter Museum is a museum of medical history with a goal to teach visitors about the mysteries of the human body and treatment of disease. Here you can see jars of tumors and cysts (yum!), learn about influenza epidemics in their Spit Spreads Death exhibit, and even look at pieces of Albert Einstein's brain.
Open daily with $2 off on admission Monday and Tuesday.
Where: 19 S 22nd St, Philadelphia, PA 19103
Philadelphia Museum of Art
View this post on Instagram
The Philadelphia Museum of Art is one of the country's oldest public art museums, holding a range of work from ancient to Renaissance to one of the most impressive modern collections in the world! The museum is also home to the famous Rocky Steps and is located on the Benjamin Franklin Parkway, in the center of Philly's action. Closed on Mondays with pay as you wish entry every first Sunday of the month and weekly on Wednesday nights.
Where: 2600 Benjamin Franklin Pkwy, Philadelphia, PA 19130
Please Touch Museum
View this post on Instagram
You heard it here, a museum encouraging you to actually touch everything inside? Please Touch Museum's mission is to spark curiosity and creativity within children through the power of play. With exhibits like River Adventure that has STEAM focused activities, and Wonderland with an interactive hedge maze and hall of mirrors, kids can sharpen their imagination while honing their critical thinking, developmental, and fine motor skills. Open daily.
Where: 4231 Avenue of the Republic, Philadelphia, PA 19131
The African American Museum in Philadelphia
View this post on Instagram
The African American Museum in Philadelphia is the first museum built by a city to celebrate the life and work of African Americans. Exhibits range in topic and include photo galleries, lectures, tours, and more, each focusing on African American heritage and culture throughout the years. Their most recent exhibition is titled In Conversation: Visual Meditations on Black Masculinity, which explores black masculinity through the eyes of talented photographers of African descent. Open Wednesday - Sunday.
Where: 701 Arch St, Philadelphia, PA 19106
Pizza Brain
View this post on Instagram
*Must be love pizza on the brain.* Believed to be the world's first museum dedicated to the fan-fav dish, Pizza Brain's Museum of Pizza Culture (located in Pizza Brain's pizzeria), houses a range of items celebrating 'za. With pieces dating back to the 1940's all the way through the present day, the collection tells the tale of pizza's rise to popularity.
Where: 2313 Frankford Ave, Philadelphia, PA 19125
Rodin Museum
View this post on Instagram
Slip into a Parisian oasis and explore the collections of works by Auguste Rodin at the only dedicated Rodin Museum outside of France. The museum carries nearly 150 bronzes, marbles, and plasters embodying every phase of Rodin's career. Admission to the Rodin Museum is Pay What You Wish; the garden is free year-round.
Where: 2151 Benjamin Franklin Pkwy, Philadelphia, PA 19130
National Museum of Jewish History
View this post on Instagram
The National Museum of Jewish History is a Smithsonian affiliated museum with tributes, collections, and exhibitions all dedicated to Judaism. Through their galleries, you can learn how Jews navigated life's challenges. One of their most notable exhibits was Notorious RBG, which explored the life of the first ever Jewish woman to serve on the U.S Supreme Court, Ruth Bader Ginsburg. Hell yeah! Open Tuesday - Friday with free admission through the month of February.
Where: 101 S Independence Mall E, Philadelphia, PA 19106
Barnes Foundation
View this post on Instagram
Once located in Merion, The Barnes Foundation blazed its way onto the Benjamin Franklin Parkway in 2012. This Philly classic features a collection of art and educational pieces including classic paintings by artists like Picasso and Van Gogh. The Barnes offers plenty of tours from a one hour highlights tour to a personalized tour that you can take with up to 5 additional guests. Closed on Tuesdays.
Where: 2025 Benjamin Franklin Pkwy, Philadelphia, PA 19130
Eastern State Penitentiary
View this post on Instagram
What was once the most famous and expensive prison in the world, is now an iconic Philly museum that showcases a place designed to inspire true regret to some of the country's most dangerous lawbreakers. While the prison is no longer used to house convicts, the goal is to encourage visitors to explore further conversation around criminal justice. On top of that, it's also fun to visit the cells of notorious inmates such as Al Capone or bank robber, "Slick Willie" Sutton. Open 7 days a week, year round.
Where: 2027 Fairmount Ave, Philadelphia, PA 19130