food & drink ·
Published February 3, 2023
The Most Delicious Brunch Spots In Philly
Where breakfast meets lunch meets mimosas. 🥞🥂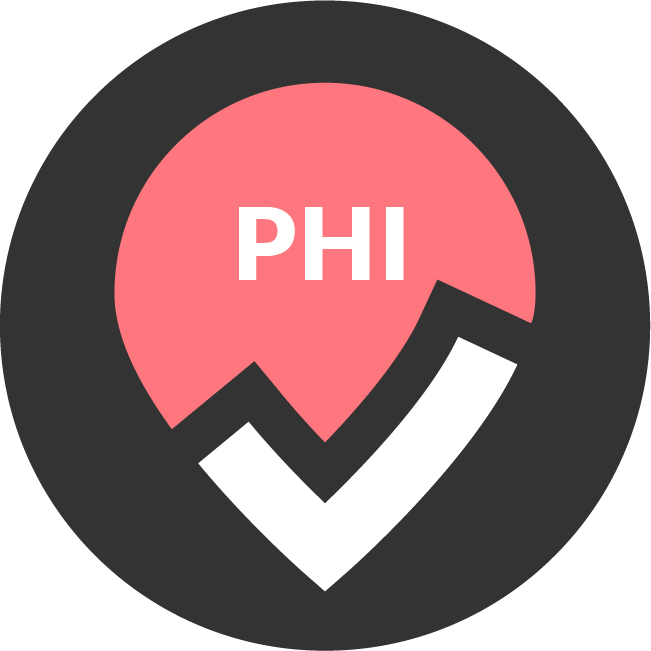 by Philadelphia Bucket List
Philly has become one of the best foodie destinations on the east coast in recent years, and its brunch scene definitely plays a part in that. From fluffy omelets to syrupy french toast and fruit and grain bowls to hearty skillets, there's no shortage of options for anyone looking to indulge on a Sunday morning—or any day of the week. With plenty of brunch spots that offer menus on weekdays and weekends, you have ample opportunities to enjoy bottomless mimosas, iced coffee, and other brunch treats any time.
We've rounded up the top brunch places in Philly whether you're celebrating a special occasion with the friend group or looking to treat yourself to a morning out.
21 of the Best Brunch Spots in Philly
Sabrina's Cafe
A BYOB brunch place so nice you have to go twice (or more). There are locations all over the city and suburbs, but that doesn't stop the lines from piling up outside Sabrina's on the weekend. Prepare your tastebuds for funky meals with names like "Gotta Catch 'Em All Breakfast Special" and "Snooki Steak N' Eggs." We'd explain what these meals entail, but we'll let the long lines speak for themselves. Whatever they're cooking over at Sabrina's, it's good!
Where: Various Locations
More Information.
Honey's Sit n Eat
What happens when a Texan and Philadelphian fall in love? They combine their foodie brain power and create a mouthwatering Southern-style spot called Honey's Sit n Eat. With two locations in the city, Honey's is a popular, cash-only joint for Southern-style grub such as chili, biscuit sandwiches, fried green tomatoes, and black-eyed peas that can be added to just about anything on the menu. It's also BYOB!
Where:
Northern Liberties: 800 N 4th St, Philadelphia, PA 19123
Center City: 2101 South St, Philadelphia, PA 19146
More Information.
White Dog Cafe
White Dog Cafe knows what the people need and offer bottomless bloody marys and mimosas with the purchase of an entree. White Dog Cafe is the first restaurant in Philly to use sustainable, organic, and local farm-to-table foods, and has rave reviews from customers. Check out their University City location or head to one of their suburban spots.
Where: 3420 Sansom St, Philadelphia, PA 19104 & other locations
More Information.
Cafe Lift
While bottomless brunch may not be a trend in Philadelphia (blame those liquor laws), BYOB restaurants thankfully are! This no-frills Spring Arts cafe is a Philly staple serving brunch all day and is known for rotating kombucha drafts, a delicious breakfast burrito, and an industrial interior.
Where: 428 N 13th St, Philadelphia, PA 19123
More Information.
North Third
If there's one thing to say about North Third, it's that they know how to get creative. Don't get us wrong, they have all the staples, but they'll surprise you with new, innovative specials each week. Make room for salmon deviled eggs, the monte cristo sandwich, and raspberry beret (shout out to Prince) French toast, to name a few.
Head on in and be sure to check out their art collection because nothing makes a meal better than staring at the giant colorful eagle hovering over you (you'll have to see for yourself)!
Where: 801 N 3rd St, Philadelphia, PA 19123
More Information.
Cafe La Maude
Cafe La Maude has it all—brunch served daily, covered, heated indoor and outdoor seating, a friendly atmosphere, and BYOB. The French-Lebanese menu is inspired by home-cooked meals made by the owner's mother, and every dish is made with impeccable care and attention. With sweet options like red velvet tiramisu pancakes or savory options like brisket huevos rancheros, there's truly something everyone can enjoy.
Note: Cafe La Maude operates on a first-come, first-served basis. No reservations are taken.
Where: 816 N 4th St, Philadelphia, PA 19123
More Information.
High Street on Market
Head to High Street on Market every Saturday and Sunday to get your brunch fix. High Street serves both its breakfast and lunch menus on the weekend, giving visitors the best of both worlds. Located right in the heart of Old City, you can eat as many eggs as you desire, then walk them off by checking out all the history the neighborhood has to offer.
Where: 308 Market St, Philadelphia, PA 19106
More Information.
Ants Pants Cafe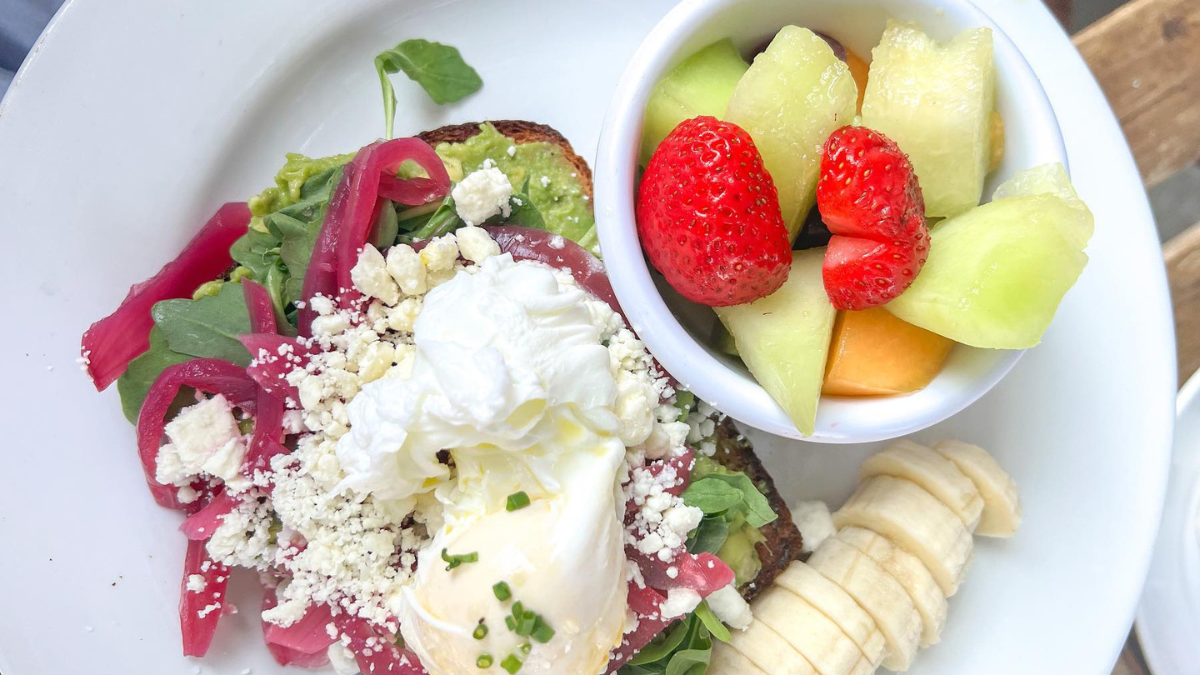 Since opening in 2004, the female-owned Ants Pants Cafe has operated as an Aussie-inspired neighborhood cafe and brunch spot for friends to sit down, relax, and enjoy a cup of coffee and a good meal. Ants Pants Cafe serves food that would be found in any Aussie cafe, such as vegemite on sandwiches and Aussie iced coffee (an ice cream and coffee blend). Ants Pants encourages guests to embody the Aussie spirit surrounding the notion, "It's all good." Our guess is that they're referring to the vibes and the food.
Where:
Graduate Hospital: 2212 South St, Philadelphia, PA 19146
Society Hill: 526 S. 4th St, Philadelphia, PA 19147
More Information.
Hawthornes
Daily brunch? Now that's what we're talking about. Every day but Tuesday, Hawthornes serves up a range of breakfast sandwiches, omelets, benedicts, salads, and more. We've also heard they make a mean bloody Mary, so head here when the headache kicks in. Not open on Mondays.
Where: 738 S 11th St, Philadelphia, PA 19147
More Information.
Silk City
Brunch in either a diner car, nightclub, or mystical outdoor garden with mismatched furniture and groovy graffiti? That's Silk City for you! Silk's affordable brunch features chicken and waffles, various apps like veggie wings, and the world's greatest breakfast sandwich served on a croissant. This Philly classic never has too long of a wait, so head there fast before the cat's out of the bag!
Where: 435 Spring Garden St, Philadelphia, PA 19123
More Information.
Green Eggs Cafe
With Locations in South Philly, Rittenhouse Square, Brewerytown, Northern Liberties, Midtown Village, and Port Richmond, there is no reason not to visit Green Eggs Cafe. Locations are open from 8 am–4 pm every day, so the focus is on brunch and brunch only!
The menu includes classics like eggs benedicts and veggie burgers, as well as unique additions such as pecan pie French toast and a cure skillet—hello french fries, mac n cheese, and braised short ribs! Some locations are BYOB, and others have a liquor license.
Where: Various Locations
More Information.
Harp & Crown
In this completely renovated space located on Sansom Street between 15th and 16th streets, Harp & Crown brings together old-world touches with a stunning modern menu. It's a spot that makes you feel like you've stepped outside of the city and into a countryside home filled with delightful greenery everywhere. Their extensive cocktail list is the perfect complement to any brunch entree you choose.
Where: 1525 Sansom St, Philadelphia, PA 19102
More Information.
Louie Louie
This stylish brunch spot is a little taste of French bistro in the heart of University City. The colorful art nouveau mixes with a seventies vibe to combine modern décor with the timelessness of a grand European cafe. Apart from the beautiful interior, Louie Louie offers a tantalizing brunch menu that includes bacon-wrapped dates, creme brulee french toast, shrimp remoulade salad, and of course, mimosas and bloody marys.
Where: 3611 Walnut St, Philadelphia, PA
More Information.
Attico

Attico features a sleek and comfortable dining room complete with velvet couches, hanging chairs, and an impressive bar, or you can choose to dine al fresco on the breezy rooftop patio. Enjoy a delicious brunch menu with oysters, roast pork egg toast, and a crab melt that will leave you coming back time and time again, and swing by every last Sunday of the month for Attico's monthly brunch parties complete with DJs, a buffet, and more.
Where: 219 S. Broad Street, Philadelphia, PA
More Information.
Rex at the Royal
Low country cuisine makes its home in Philly at Rex at the Royal. The brunch menu includes southern favorites like shrimp and grits, chicken and waffles, and oxtail hash, plus a variety of coffee options, juices, and brunch cocktails. Combine that with a gorgeous dining room inside a historic Philly landmark, and you're set for an unforgettable Sunday brunch.
Where: 1524 South Street, Philadelphia, PA
More information.

Nom Wah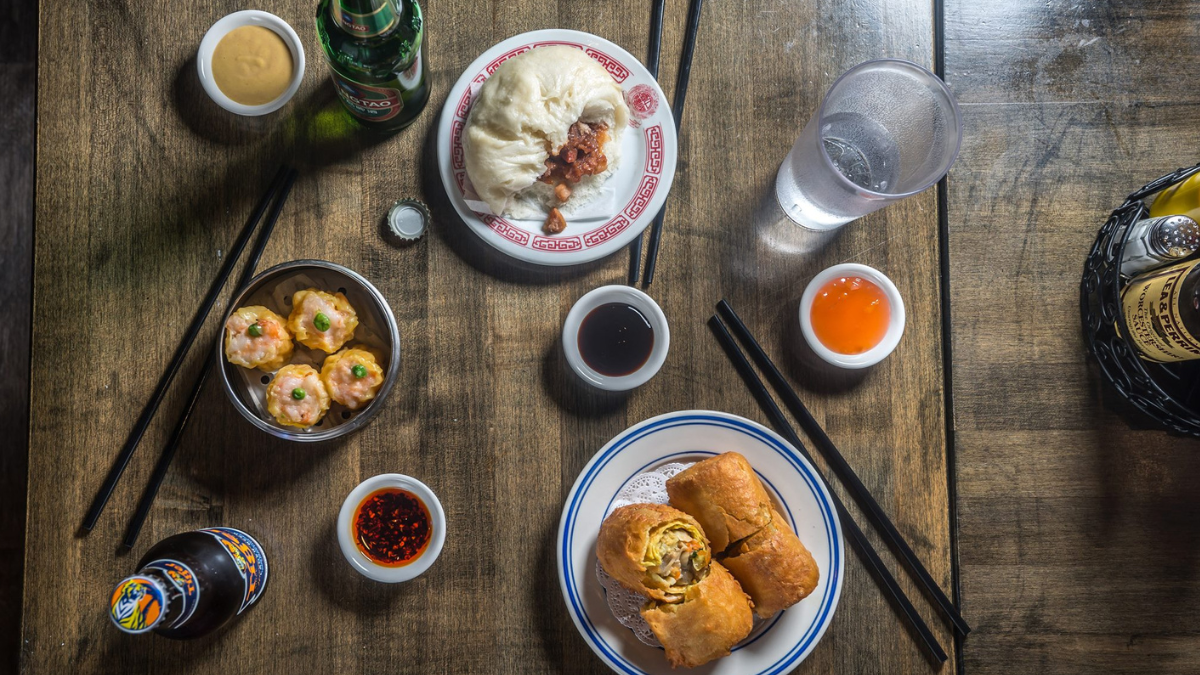 Originally a tea parlor and bakery in 1920, Nom Wah is another locale in Philly with a storied history. In 2015 the focus of the restaurant shifted from tea and baked goods to traditional dim sum, and is now, arguably, one of the best spots in the city to enjoy dumplings, steamed buns, and a wide selection of tea. Nom Wah is a great way to change up the traditional brunch routine and enjoy shared plates with friends and family.
Where: 218 North 13th Street, Philadelphia, PA
More Information.
Emmy Squared
Known for serving square-shaped, Detroit-style pizza, Emmy Squared (get it?), also boasts a delectable brunch menu on Saturdays and Sundays. Choose from a mouthwatering selection of breakfast pizzas like The Hangover with caramelized onions, sausage, bacon, smoked gouda, fried egg, green onion, and ranch, or the Breakfast Burger served with bacon, egg, and cheese on a pretzel bun.
Don't forget to order a pitcher of bloody marys for the table or pair your meal with an espresso martini, latte, or iced coffee. Bonus: they can make any drink of choice boozy for you, and the views of the Philly skyline are unbeatable.
Where: 632 S 5th St, Philadelphia, PA
More Information.
Anejo
How does an hour and a half of unlimited guac, salsa, and bottomless brunch cocktails sound? Anejo puts a twist on classic Mexican dishes in a fun and inviting space, plus offers a prix fixe brunch every Saturday and Sunday from 11:30 am to 3:30 pm. Brunch includes Coconut French Toast for the table and an entree of Chicken Chilaquiles, Morning Tacos, or Huevos Rancheros.
Where: 1001 North 2nd St, Philadelphia, PA
More Information.
The Dutch

Nestled in the heart of East Passyunk, The Dutch serves up tasty brunch items in a cozy South Philly corner spot with a full bar and great ambiance. This scratch kitchen prides itself on using high-quality fresh ingredients, and it shows. With a brunch menu full of fluffy Dutch Baby varieties (both sweet and savory), a smoked salmon omelet, and a daily selection of house-made pastries, you'll be coming back for seconds (and more).
The drink menu shouldn't be overlooked, either. Of course, you can order mimosas and bloody marys, but The Dutch also offers fresh, unique drinks like Passionfruit Bellini and Elderflower Spritz.
Where: 1537 S 11th Street, Philadelphia, PA
More Information.
Winkel
Winkel is another BYOB spot in Philly and serves brunch every day but Tuesday and Wednesday. The extensive menu is full of classic brunch items with a twist, and choosing which dish to go with may be the most difficult part of your easy Sunday morning. Try something new like the Roasted Pear and Brie Omelet, Blackberry and Bacon French Toast, or the Mustard Crisped Crabcake Benedict, served with potato and onion hash and a salad.
Where: 1119 Locust St, Phila, PA
More Information.
Front Street Cafe
Front Street Cafe aims to provide healthy, sustainable, and soul-satisfying dishes through high-quality, plant-based farm-to-table ingredients. Brunch is served daily, and you can go with something light and fresh like an Acai Bowl or the Quinoa Oat Porridge with seasonal fruit, or treat yourself to something more indulgent like the Bananas Foster Hotcakes or Breakfast Tacos. Either way, you can't go wrong.
P.S. Make sure to check out the garden patio! With its own private bar and tables surrounded by greenery, it's an oasis in the heart of the city.
Where: 1253 N Front Street, Philadelphia, PA
More Information.
LIKE WHAT YOU'VE READ?
Never miss out on a new experience!
Create a Bucket Listers account to access exclusive offers and the latest news in your city