food & drink ·
Published September 17, 2023
The Best Brunch Spots In Houston
Bring on the brunch with this list of Houston hotspots. 🥞🥓
by Houston Bucket List
Brunch may be basic, but for good reason. You made it through another work week—you deserve mimosas and waffles. Thankfully, Houston has no shortage of spots to get Sunday brunch, bottomless brunch, all-day brunch, or
Use any excuse to book a week full of brunches and lunches at some of Houston's yummiest spots in the city. From hangover hash browns to mouthwatering macarons, there's something everyone can feast on.

11 of the Best Places to Get Brunch in Houston
The Annie Café & Bar
The Annie Café & Bar is cooking up the best of Texas-style American cuisine. Dine inside the sophisticated spot or sit outside overlooking Houston's skyline. Brunch offerings range from king crab to scratch biscuits with honey and jam.
Where: 1800 Post Oak Blvd. Suite 6170, Houston, TX
More information
Tout Suite
This downtown must-do has everything you need to start off your brunch hunt. Known for its killer coffee and pastries, this industrial-vibe hotspot is serving up all the savory and sweet treats you need in your life. For all of our macaron and pastry lovers, this place is to die for!
Where: 2001 Commerce St, Houston, TX
More information
Hugo's
Bite into authentic Mexican flavors at Hugo's. From the Latin-inspired building to the vibrant menu, you'll feel transported to Central America at this must-hit spot. Check out its expansive brunch selections, or visit its Sunday brunch buffet to try a little bit of it all for $39 per person.
Where: 1600 Westheimer, Houston, TX
More information
Bloom & Bee
Serving up fresh and locally inspired cuisine, Bloom & Bee is a lush, enchanting spot to hit for a more refined brunch experience. Its garden decor and floral details are a lovely touch, but its menu speaks for itself.
Pro tip: People love the crab cakes, and you can add them to eggs benedict!
Where: Inside the Post Oak Hotel, 1600 W Loop S, Houston, TX
More information
Xochi
Xochi is giving us a trip to Mexico without having to leave Houston. With food resembling fine art, this high-end kitchen is the perfect place to impress your brunch date. The Saturday brunch menu offers authentic bites ranging from tacos to fresh seafood. Want a little bit of everything? For $39 a person, check out the Sunday brunch buffet, which also features live music. We're obsessed!
Where: 1777 Walker St, Houston, TX 7701, Marriott Marquis Houston
More information
Piggy's Kitchen & Bar
Who said "brunch and a show" isn't a thing? Piggy's Kitchen and Bar is putting that to the test. The backyard patio vibe is paired with good food and even better entertainment. Whether it's the (amazing) Broad's Way performers or a live DJ, Piggy's has the perfect vibes to start your weekend!
Pro tip: Their popsicles and beer bombs pair perfectly with a sunny spring or summer weekend!
Where: 3412 W Lamar Houston, TX
More information
Brasserie 19
Located in the heart of River Oaks, this French restaurant gives us the feeling of Paris in the morning. Spend the AM with friends sipping on espresso martinis or indulging in a seafood croissant as you take in the crisp-white ambiance around you. Why would we ever leave?
Where: 1962 W Gray St, Houston, TX
More information
Better Luck Tomorrow
Not sure what we love more: hangover hash browns or spaghetti sandwiches. Yes, you read that right. Better Luck Tomorrow is giving us the bites all comfort food connoisseurs have been looking for. With cocktails matching their trendsetting menu, we recommend making this a must-do stop on your brunch hunt!
Where: 544 Yale St, Houston, TX
More information
Vibrant
Vegans and vegetarians unite! Craving delicious brunch that fits your diet or food allergy? This may be your new favorite spot. The gluten-free, dairy-free, low-sugar menu is stacked with some of the best breakfast and lunch combos in town! With everything ranging from coconut yogurt to sweet potato hash, this healthy hut tastes as good as it looks!
Where: 1931 Fairview St, Houston, TX
More information
BCK
The best way to wake up is with a $6 mimosa in your cup 🥂 Along with a full menu of brunch cocktails, BCK fulfills all of our brunch needs with AM classics with a twist — like cornbread pancakes, steak and egg tacos, and a sloppy josé.
Where: 933 Studewood St, Houston, TX
More information
Taste Bar + Kitchen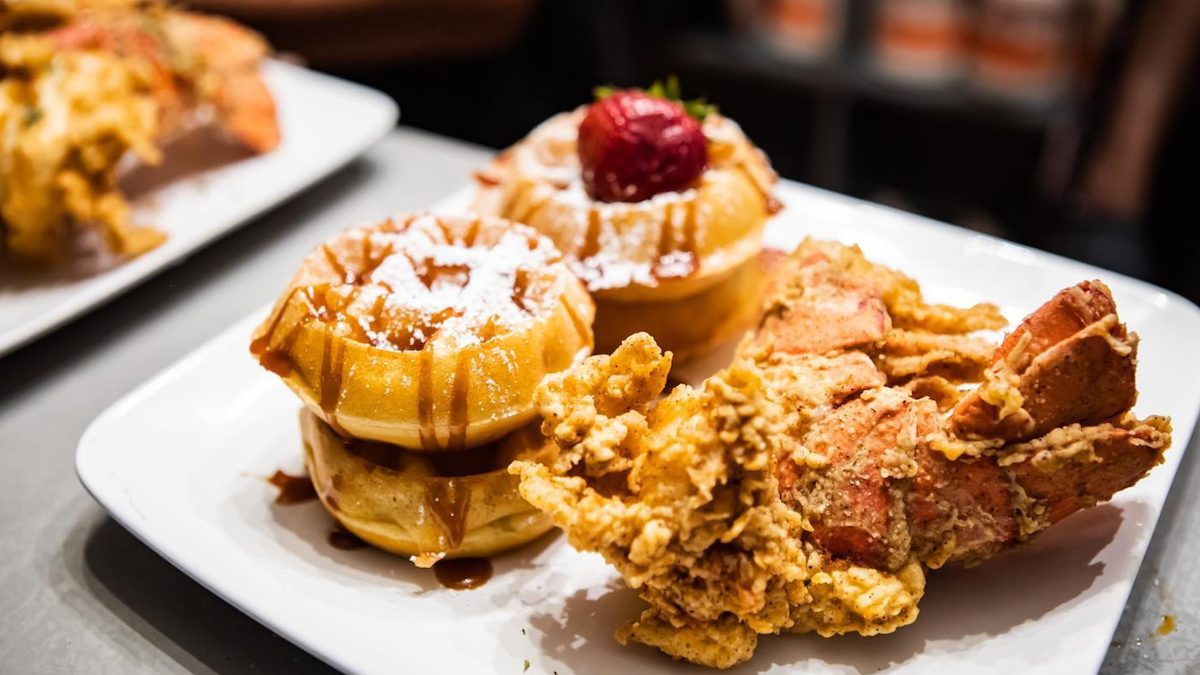 Waffles, waffles, and more waffles. Oh, and did we mention waffles? In the heart of Midtown is the waffle dynasty you have to try. With over 20 different types of waffles on the menu, it's safe to say they have it all. From Fruity Pebble to red velvet, this creative kitchen is cooking up some of the best bites in the city. If you're looking for something a little more savory, try their chicken-fried lobster or the vegan chicken and waffles! YUM!
Pro tip: Call ahead and make a reservation — this place gets packed fast.
Where: 3015 Bagby St, Houston, TX
More information
EXPLORE MORE:
20 Unique Date Ideas in Houston
Houston's Best Hidden Speakeasies
The Ultimate Guide to Houston's Best Cafes
LIKE WHAT YOU'VE READ?
Never miss out on a new experience!
Create a Bucket Listers account to access exclusive offers and the latest news in your city