Published Invalid Date
Most Instagrammable Spots In Philly
Come on now, throw us a like! 📸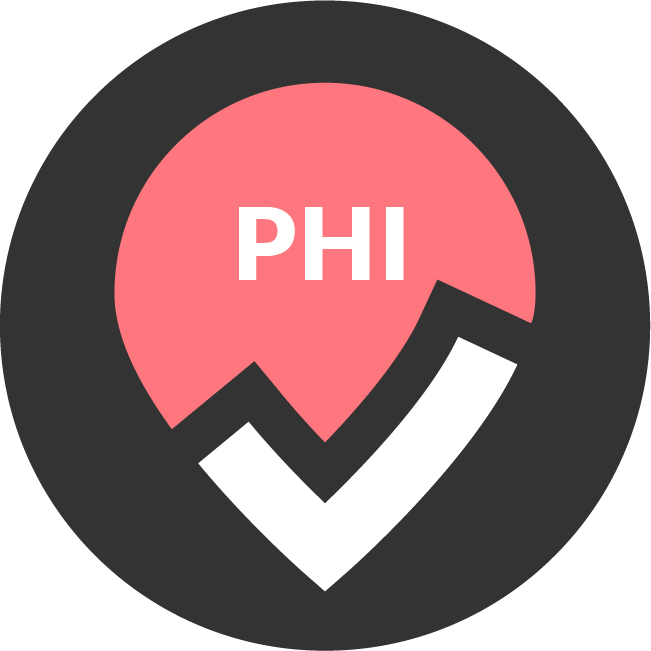 by Philadelphia Bucket List
Welcome to 2020, where social media has taken over and there are no signs of stopping. It plays such a prominent role in our day-to-day, and with Instagram being one the most popular apps used by millennials, it's no secret that some places have been created with a little lights, camera, action in mind. Whether they were designed for the app or happen to flaunt a ou naturale beauty, we've gathered Philly's most Instagrammable spots for your next photo opp.
Spruce Street Harbor Park
View this post on Instagram
For some, summer is arguably the best season of all, and access to Spruce Street Harbor Park makes this time a year a whole lot brighter. Spruce Street Harbor Park features colorful hammocks, neon lights, and floating gardens as well as food trucks and three bars. Be sure to snap a photo overlooking the water in one of the cantilevered net lounges, which is suspended 4 feet over the river!
Where: 301 S Christopher Columbus Blvd, Philadelphia, PA 19106
For More Information
Graffiti Pier
View this post on Instagram
What is known as an iconic Philadelphia ruin, is now becoming a public park thanks to the Delaware Riverfront Water Corporation. The striking concrete structure juts into the Delaware River in Port Richmond, but has always been private property. This didn't stop visitors from snapping photos, until major crackdowns occured due to safety reasons. Thankfully, Philly knows how to spot a good IG setting like the rest of us, and Graffiti Pier plans to reopen publically in the foreseeable future.
Where: Delaware Riverfront in Port Richmond
For More Information
Blume
View this post on Instagram
The owners of some of your other Philly faves such as Tradesman's and BRU, created Blume with one purpose in mind - to serve as your one-stop eat, drink, and 'gram destination. Blume's neon signs, plant-filled interior (including over 2,000 roses on the back wall), colored glass mirrored panels, and butterfly mural all make for a smile-worthy sanctuary, so come ready to show off your pearly-whites.
Where: 1500 Locust St, Philadelphia, PA 19102
For More Information
Rumble Boxing
View this post on Instagram
Does the workout count if you don't actually post about it? Did you really burn 500+ calories if there's no photo evidence? We're just kidding...but with Rumble, you're going to want to let the world know you took a class. Rumble is all the rage in the fitness world, and it's only open in select cities around the country. Made for IG, Rumble has fire hot trainers (you're welcome), neon lights, and wall art - so be sure to snap a sweaty selfie!
Where: 1520 Walnut St, Philadelphia, PA 19102
For More Information
Mural Arts
View this post on Instagram
Mural Arts is a Philadelphia program that engages in 50-100 community public art projects per year, while maintaining its collection through restoration. Through a collaboration process rooted in mural-making, the goal of the program is to promote art education, community healing, and restorative justice throughout Philadelphia communities. Wander through Philly and photograph your favorite murals - there is plenty of diversity and beauty spanning amongst the city's outdoor art gallery.
Where: Various Locations
For More Information
Mission Taqueria
View this post on Instagram
Neon signs, tiled walls, and industrial barstools? We had to include Mission Taqueria on this list! You may think you're coming in for Taco Tuesday, but we can guarantee you'll want to stay for Mission Tacos' warm and inviting ambiance.
Where: above Oyster House, 1516 Sansom St 2nd floor, Philadelphia, PA 19102
For More Information
Independence Beer Garden
View this post on Instagram
Overlooking the Liberty Bell and Independence National Park, IBG is a seasonal beer garden located in Philly's historic Old City. Don't be fooled by its old-fashioned neighbors, Independence Beer Garden embodies a 21st Century Instagrammable-haven, with neon signs and a plethora of greenery.
Where: 100 S Independence Mall W, Philadelphia, PA 19106
For More Information
Craftsman Row Saloon
View this post on Instagram
Craftsman Row serves up the definition of comfort foods and trust us, you're going to have to get reeeeal comfortable after eating one of their elaborate creations. They are known for their extensive beer and whiskey list, as well as a range of creative milkshakes (spiked for the adult and regular), featuring cereal, beignets, tasty cakes, and chocolate chip cookies. Don't let that stop you from ordering from their dinner menu - their food looks as though it's made for the 'gram, so head on by and show off that stunning meal.
Where: 112 S 8th St, Philadelphia, PA 19107
For More Information
One Liberty Observation Deck
View this post on Instagram
*Cue All The Way Up* One Liberty Observation Deck brings you 883 feet high, serving 360 degree views of the beautiful city. The observation deck is open from 10:00AM-7:30/8:30PM (depending on the season), so you can choose a time that fits your schedule (and Instagram aesthetic). Tickets are $15, but any price is worth it for those likes!
Where: 1650 Market St # 5700, Philadelphia, PA 19103

Bok Bar
View this post on Instagram
We can't exclude a rooftop on a list of most Instagrammable spots, and at Bok Bar, you can actually see the city skyline since the view overlooks Center City's skyscrapers. Open Wednesday-Sunday throughout summer, Bok Bar is a rooftop establishment located in the heart of South Philly. Although we think you'll be plenty distracted capturing that perfect city shot, they do have a limited snack menu. Their sister restaurant Irwin (on the other side of the roof), is open year-round for sit-down meals.
Where: 1901 S 9th St, Philadelphia, PA 19148
For More Information