food & drink · arts & culture · attractions & tours · outdoor activities ·
Published March 20, 2023
The Ultimate Philadelphia Spring Bucket List
Shed your coat and kiss those winter blues goodbye—spring is (finally) here! 🌷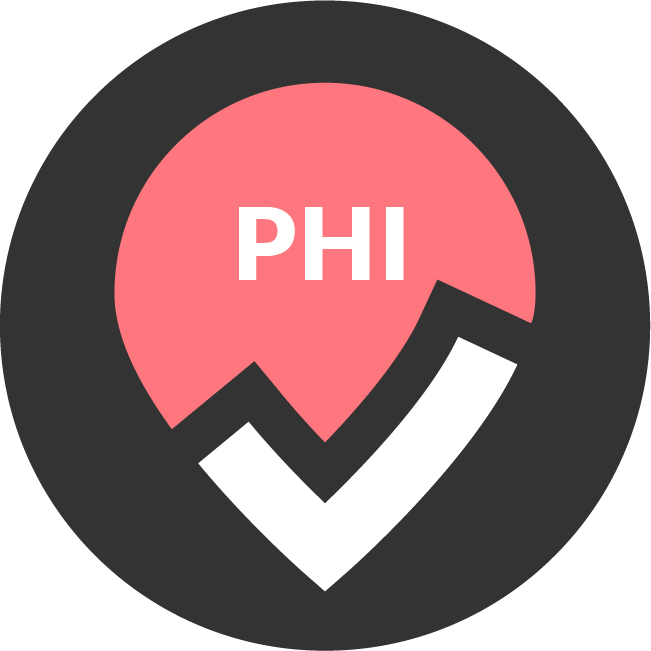 by Philadelphia Bucket List
We made it through another winter, and it's all warmer weather and longer days from here! The arrival of spring in Philadelphia brings a special energy to the city, with blooming flowers, sunny days, and a range of exciting events and activities. From strolling through the city's picturesque parks and gardens to welcoming the Phillies back to Citizens Bank Park, there's no shortage of things to do in Philly this spring.
To make things easy, we've rounded up a handy list of some of the best activities and events to check out during this beautiful season in the City of Brotherly Love. Whether you're a first-time visitor or a seasoned Philadelphian, there's sure to be something on this list that will inspire you to get out and explore all that Philly has to offer.
10 of the Best Things to Do in Philadelphia this Spring
See the Spring Blooms At Longwood Gardens
Take a trip about an hour outside the city and set your sites on acres and acres of tulips, daffodils, azaleas, cherry blossom trees, and more! Inside, you'll find even more flowers filling the Conservatory. It's peak bloom season and Longwood Gardens is the perfect place to take in the fresh air and admire the colorful palette of flowers blossoming before your eyes.
Pro-tip: Beginning April 22, the fountains spring to life, so you can enjoy all the beautiful blooms alongside the refreshing sights and sounds of water in the gardens.
Where: 1001 Longwood Road, Kennett Square, PA
More Information.
Go to the Phillies Home Opener At Citizens Bank Park
There's never an off-season when it comes to sports in Philly, but Spring signifies the start of baseball season. The Phillies are back March 30, but they won't play their first home game until April 6. Head to Citizens Bank Park and root, root, root for the home team as they take on the Cincinnati Reds—preferably with some Chickie's and Pete's Crabfries and a cheesesteak in hand. PLAY BALL!
Where: 1 Citizens Bank Way, Philadelphia, PA
More Information.
Attend an Alice In Wonderland Tea Party
Celebrate the return of spring with a topsy-turvy journey into Wonderland! During this themed cocktail adventure, you'll discover hidden secrets when you step through the looking-glass, participate in an oversized chess match, solve riddles, and play Croquet. You'll also be invited to The White Queen's exclusive party, creating a giant smoking cocktail concoction as you pick your brain and untangle whether Wonderland is an extraordinary dream or a crazy reality. Expect a beautiful design, tasty cocktails, and lots of surprises along the way!
Where: Thanal Indian Tavern: 1939 Arch St., Philadelphia, PA
More information.
Run Along The Ben Franklin Pedestrian Walkway
Running is always a little more tolerable when there's a pretty view involved, and the Ben Franklin Pedestrian Walkway offers a scenic route spanning between Philadelphia and Camden. With spring weather in full force, runners, bikers, and cyclists can take advantage of this walkway, designed with exercising outside in mind.
Where: Philadelphia entrance: 5th and Race streets.
More Information.
Go Roller Skating
Starting April 21, The Rothman Orthopaedics Roller Rink is open for outdoor roller skating at Dilworth park. The colorful, retro-inspired rink is complete with a vibrant checkerboard floor and a brand-new art installation overhead. With the Aire Grill Garden close by, you can fuel up with roller rink-inspired snacks or kick back with a refreshing beer or cocktail. It might just be the funnest way to spend a spring afternoon.
Where: Dilworth Park: 1 S 15th St (West Side of City Hall), Philadelphia, PA
More information.
Take a Bike Ride Along Kelly Drive
The sun is out, and the days are longer, so there's no excuse not to get outside and enjoy everything this season has to offer. Head to Kelly Drive and take in views of the Schuylkill River and the blooming cherry blossom trees. Gear up for a bike ride, jog or walk, all while taking in the sights and reminding yourself that winter is just a mere faded memory.
Where: 1 Boathouse Row, Philadelphia, PA 19130
More Information.

Attend the Subaru Cherry Blossom Festival
The Annual Cherry Blossom Festival originated in an attempt to plant more trees within the city and admire the gorgeous cherry blossom trees that bloom every spring. Enjoy learning about Japanese history through performances, crafts, sushi-making workshops, flower arranging, and more!
The centerpiece event of the festival, the Sakura Weekend, is taking place Saturday, April 15 and Sunday, April 16, from 10:30 am – 4 pm at the Horticulture Center and Centennial Arboretum in West Fairmount Park, Philadelphia. This event is FREE and open to the public!
Where: Various locations throughout Philadelphia and Greater Philadelphia. For specific event locations, check the calendar.
More Information.
Visit the City's Newest Luxury Sports Bar
Between March Madness, the NBA playoffs, the start of baseball season, and the NHL finals, spring is a busy season for sports, especially in a city like Philly. And as of this March, there's a brand new luxury sports bar in town designed specifically to showcase Philly sports the way they deserve to be seen. Bankroll just opened in the former Boyd Theatre and features massive screens, walls lined with flat screens, plush seating options, and a large, sleek bar.
Where: 1910 Chestnut Street, Philadelphia, PA
More information.
Catch a Show During Philly Theatre Week
Philly Theatre Week is back and will kick off on March 23 and run through April 2. Celebrate the artists, organizations, and audiences that make the greater Philadelphia area one of the most vibrant theatre regions in the nation through a series of productions, readings, interactive events, and more.
This year, you can experience over 50 events with Pay What You Can tickets, plus attend a special kick-off event on March 20 with preview scenes, songs, and interactive performances from participating Philly Theatre Week companies. This event is free but does require a reservation.
Where: Various locations. Check the schedule for details.
More information.
Attend the Rittenhouse Row Spring Festival
Back for the first time since 2019, the Rittenhouse Row Spring Festival is Philly's most upscale street festival. On May 6, from 12:00 pm until 5:00 pm you can swing by for street cafes, a local artist showcase, a fashion show, live music, family fun, and much more.
Where: Walnut Street and all-around Rittenhouse Square.
More information.
LIKE WHAT YOU'VE READ?
Never miss out on a new experience!
Create a Bucket Listers account to access exclusive offers and the latest news in your city