Published Invalid Date
Best Spots For A Group Dinner
Gang's all here! 🍽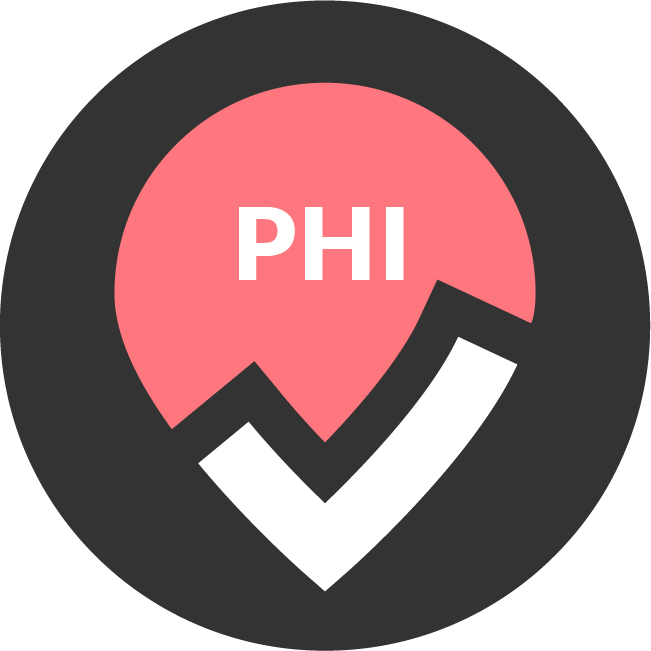 by Philadelphia Bucket List
With a booming restaurant scene, it's no wonder dining out is one of the most popular group activities in Philadelphia. From new eateries opening up weekly, affordable happy hour deals, and bars and restaurants offering outdoor seating for the warmer months ahead, Philly is one big pot-luck of choice! While you may claim you're "staying in to save money," the reality is, Philly is an incredible place for group dining and we know you're going to have FOMO. Join your group of friends and take advantage of all the best spots for group dinners below!
Marrakech
View this post on Instagram
Marrakesh is an award winning restaurant serving Moroccan cuisine. The place is filled with vibrant pillows, rug covered banquets, and incense scented rooms that truly embody the spirit of Morocco. Plates come out family-style, and there are options for vegetarians. Be sure to check out the belly-dancers that provide a whole lot of flare during the dining experience. Be warned - they may pull you up out of your seat and make you show off your dancing skills.
Where: 517 S Leithgow St, Philadelphia, PA 19147
For More Information
Front Street Cafe
View this post on Instagram
Front Street Cafe is ideal for groups given the versatility of the restaurant. They open at 8am for breakfast and their dinner menu runs until 10/11pm. Front Street offers seating at the bar, inside their dining area, upstairs in their lounge, or outside on the patio, and serves healthy, sustainable, farm to table meals. Enjoy apps like their buffalo cauliflower - so delicious you almost wish you didn't invite such a big crew.
Where: 1253 N Front St, Philadelphia, PA 19122
For More Information
Harp & Crown
View this post on Instagram
Harp & Crown is located in Center City, serving upscale American cuisine. With happy hour deals like $5 house wine and $5 pizza, Harp & Crown is great for an after work group gathering. If your party exceeds 20 or more, consider reserving the private bowling alley located inside the restaurant.
Pro tip - Happy Hour starts at 4pm and fills up quickly, so be sure to arrive right on time!
Where: 1525 Sansom St, Philadelphia, PA 19102
For More Information
Fette Sau
View this post on Instagram
The name means "fat pig" in German, and while you might tiptoe on the border of feeling like one after this meal, just know that it'll be worth it. Known for their high quality meats, Fette Sau is an American BBQ bar, and the perfect place for a larger get together. It's spacious, in a walkable location right in the heart of Fishtown, and has indoor/outdoor seating.
Where: 1208 Frankford Ave, Philadelphia, PA 19125
For More Information
Butcher Bar
View this post on Instagram
The name of the bar says it all. Butcher Bar is known for dishing out tasty meats and comfort food such as, cheese plates, Korean short ribs, and a peanut butter bacon bison burger (hey, don't knock it till you try it)! Large parties can also order The Through - a $300 assortment of meats including, rotisserie hen, house-made sausages, wild boar ribs, and more. We welcome those meat-sweats with open arms!
Where: 2034 Chestnut St, Philadelphia, PA 19103
For More Information
Chubby Cattle
View this post on Instagram
Chubby Cattle is the first restaurant in the world that provides refrigerated hotpot dining, a cuisine and dining experience stemming from traditional Mongolia roots. The website lays out the step by step process, starting with choosing your pot flavor, meats and veggies, toppings, and sauces. The meat and veggies come out on a platter, allowing guests to order for the table and experiment with different options and flavors.
Where: 146 N 10th St, Philadelphia, PA 19107
For More Information
Urban Village
View this post on Instagram
Urban Village is an all-American brewpub located in Northern Liberties. The open dining area, large outdoor patio, and floor to ceiling windows, provide an inviting ambiance for big groups. They host quizzo on Thursdays, show the games on the weekends, and supply laid-back, casual vibes.
Where: 1001 N 2nd St, Philadelphia, PA 19123
For More Information
Bocconcini
View this post on Instagram
BYOB's are typically great for group dinners for a number of reasons. First of all, they're more affordable and accomodate a range of different budgets. Secondly, splitting the check is way less of a nightmare when you don't have to figure out the math between the person that had one drink, and the person that had five (you know who you are). Bocconcini typically can accommodate large parties without too much notice, and serves up delicious, inexpensive, Italian food. The portions are huge so prepare for leftovers...or a food coma. Your choice!
Where: 1334 Pine St, Philadelphia, PA 19107
For More Information
Frankford Hall
View this post on Instagram
Frankford Hall makes yet another list! With long, bench style seating, a firepit, games like Jenga & cornhole, and ginormous steins that are nearly impossible to finish alone, there isn't a better spot in the city for a group gathering.
Where: 1210 Frankford Ave, Philadelphia, PA 19125
For More Information
Amada
View this post on Instagram
Amada is Chef Garces' first mouth-watering restaurant, serving up traditional Spanish cuisine since 2005. Round up the troops and treat yourselves to Spanish croquetas, paella, and patatas bravas - the restaurant serves an array of tapas and shareable plates, so your taste buds will never get bored. The Old City establishment also has semi-private and private dining sections to host large parties.
Where: 217-219 Chestnut St, Philadelphia, PA 19106
For More Information