Published March 28, 2023
Chicago Farmers Markets You Need to Visit This Season
Snag some of the best fresh produce, artisanal goods, and tasty treats in the city! 🍅🥕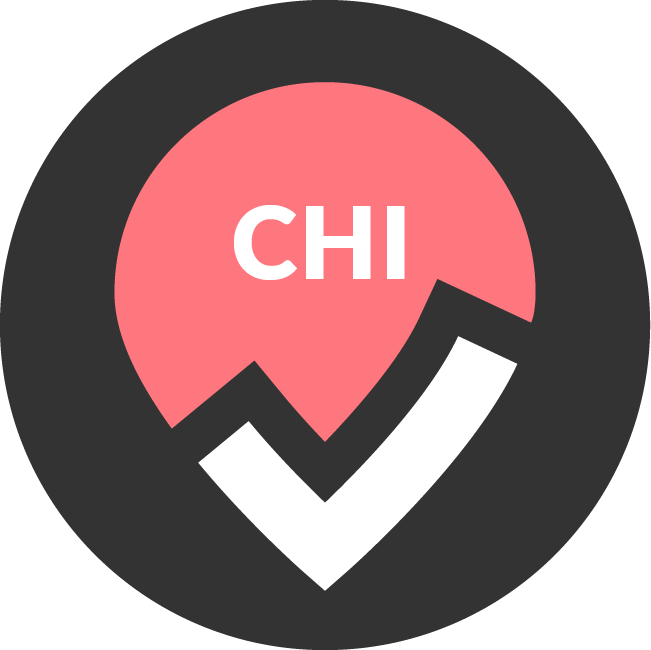 by Chicago Bucket List
In the summertime, we like to step out of the grocery store and into the many vibrant farmers markets Chicago has to offer. From vegan treats to fresh produce to handmade soaps to spice and tea blends, there's something for everyone at the farmers market!
But don't stop at just shopping–many of Chicago's markets also offer special classes, meditation sessions, cooking demos, and even live music performances! So grab your canvas tote and check out our list of the best farmers markets Chi-Town has to offer.
Lincoln Park's Green City Market
Thanks to its beautiful location right by the lake, this farmers market is the perfect place to spend a Saturday (or Wednesday). Pick up an iced coffee and spend the morning discovering delicious market items like fresh berries, green juices, jams, and spice mixes while strolling along the lakeside path. If walking's not your thing, grab a pastry, sandwich, or some barbecue, and enjoy a picnic by the water.
When: Wednesdays and Saturdays May-October
Where: Clark St. and Lincoln Ave.
Time: 7am-1pm
For more information on Green City Market.
Logan Square Market
The Logan Square Market has something for everyone. The expansive marketplace teams up with local theater companies to offer weekly performances so you can grab an empanada and enjoy the show. If you've got kids, they offer a Little Peas activity each week that teaches children about plants, animals, and healthy habits! Of course, they also have all of the artisanal products you love, too.
When: Sundays May 8-October 30
Where: Logan Blvd. between Milwaukee and Whipple
Time: 9am-3pm
For more information on Logan Square Market.
Daley Plaza Farmers Market
This city-run farmers market has one of the most convenient, central locations. You can expect 30-40 incredible vendors each week, and on special occasions you can catch some live music. Kids also have a great time splashing in the fountain on a hot day, so they can cool off while you gather some of the freshest produce around.
When: Thursdays, May 12-October 27
Where: 50 W. Washington St.
Time: 7am-2pm
For more information on Daley Plaza Farmers Market.
Andersonville Farmers Market
This lively Andersonville mainstay has a little bit of everything. From Filipino street food to Japanese rice balls to Indian tea blends, you can take a culinary trip around the globe without ever leaving Chicago. And you can find all the ingredients and produce you need to recreate your favorite dishes at home, too!
When: Wednesdays, May 11-October 19
Where: 1500 W. Catalpa Ave.
Time: 3pm-7pm
For more information on Andersonville Farmers Market.
Wicker Park Farmers Market
This weekly community gathering is so much more than just a farmers market! Each week includes special programming like yoga and meditation classes and storytime for the kids. There's also lots of live music from local musicians and every kind of food you can imagine, from cheeses to vegan treats to fermented wonders.
When: Sundays, May 15-October 30
Where: 1425 N. Damen Ave.
Time: 8am-2pm
For more information on Wicker Park Farmers Market.
Plant Chicago Farmers Market
Eco-conscious folks will love the Plant Chicago Farmers Market at Davis Square Park! This weekly event is hosted by an educational nonprofit looking to boost local small businesses and offers weekly classes like yoga, dance lessons, and even STEM workshops. They also offer free composting if you bring your appropriate food scraps to the event, plus on-site EV charging.
When: Saturdays, June 4-November 5
Where: 4459 S. Marshfield Ave.
Time: 11am-3pm
South Loop Farmers Market - Printers Row
This charming location offers goods from a curated batch of vendors each week. You'll find your traditional produce and artisanal foods, but you can also snag natural soaps, vegan treats, and small batch kombucha.
When: Saturdays, May 28-October 15 (no market September 10)
Where: 632 S Dearborn St.
Time: 9am-1pm
For more information on South Loop Farmers Market.
Maxwell Street Market
The Maxwell Street Market is a Chicago tradition with an international flair. The market offers an eclectic mix of merchandise from handmade crafts to resale home goods, plus fresh produce, furniture, clothing, rare finds and collectibles, and some of the best Mexican and Latin street food in the city.
When: Sundays April 3-December 18
Where: 800 S Desplaines St.
Time: 9am-3pm
For more information on Maxwell Street Market.
LIKE WHAT YOU'VE READ?
Never miss out on a new experience!
Create a Bucket Listers account to access exclusive offers and the latest news in your city