Published February 24, 2023
The New Yorker's Guide To Miami
How New Yorkers can maximize the tropical refuge of Miami. 🌴😎
by New York Bucket List
New York and Miami are a pair of cities that have just enough in common (energetic nightlife, artistic flair, tastes for the stylish side of luxury), and just enough contrast (warm, year-round Miami beaches) to make the Magic City a frequent getaway of choice for New Yorkers.
From rooftops overlooking the ocean, street art museums, white sand beaches, and the absolute best stone crab around, here's a New Yorker's guide to a rejuvenating trip (or extended stay) to Miami.
Where to Eat
Gitano Miami At Casa Faena
The buzzing, upscale Tulum-import, Gitano, hosts the happiest happy hours in Miami. Come with friends to see and be seen, drink tropical cocktails, and be infused with clubby island music. Like the NYC location, Gitano Miami has a surplus of tropical plants, daybeds, and disco balls if you head upstairs to the roof.
Where: 3500 Collins Ave Miami Beach, FL 33140
For more information on Gitano Miami.
Juvia



Juvia provides the trifecta you didn't know you needed: Japanese-French-Peruvian dishes served atop a sleek rooftop with a sweeping view of South Beach.
Known for its glowing decor, and themed cocktails—including alcoholic juice boxes with floating ducks—this place matches the city's electric energy that will feel right within a New Yorker's wheelhouse. Juvia's design doesn't rest on its view either, as their dining room also features a luscious vertical garden.
Where: 111 Lincoln Rd, Miami Beach, FL 33139
For more information on Juvia.
Carbone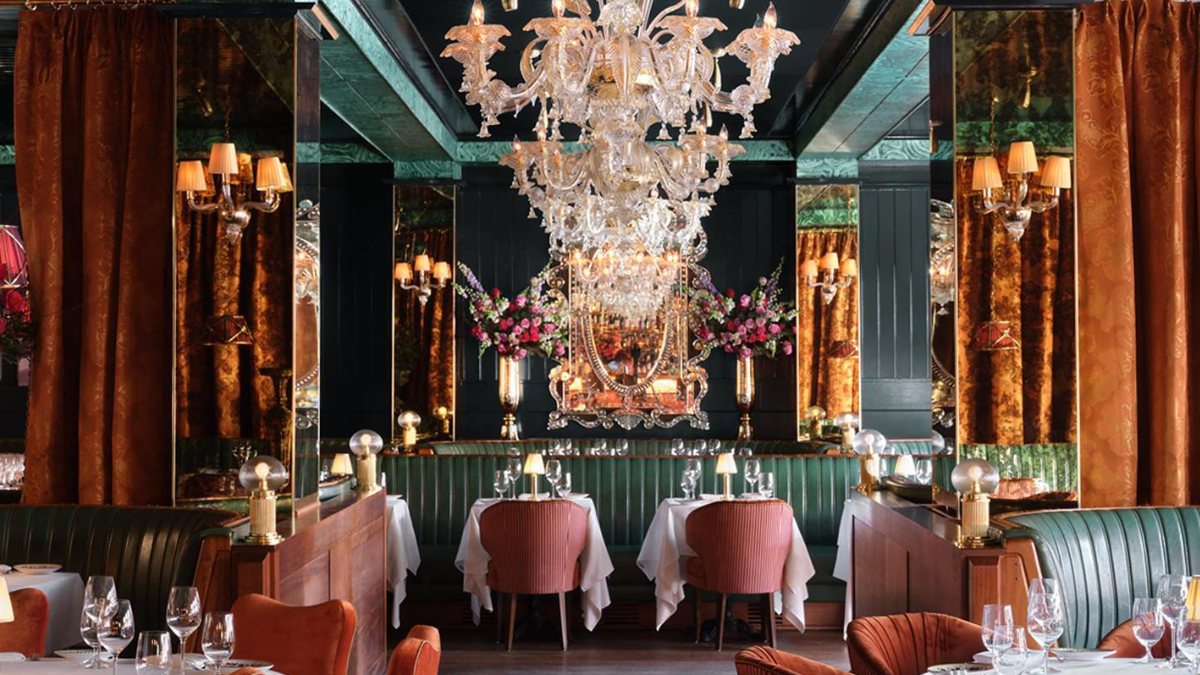 The famous NYC eatery, with highly coveted reservations and celeb sightings galore, has recently added its mouth-watering spicy rigatoni to South Beach. With a swanky retro-glam space that won 2022's Restaurant and Bar Design Award, and a menu full of red sauce delights, Carbone's Miami outpost will have you coming back again and again.
Where: 181 Thompson St, New York, NY 10012
For more information on Carbone.
MILA
Located in the heart of South Beach, MILA's rooftop lounge will instantly transport you to the shores of the Mediterranean and Japan. Yes, both. The restaurant and mixology bar features flavorful MediterrAsian dishes and a vibrant atmosphere.
Where: 1636 Meridian Ave, Miami Beach, FL 33139
For more information on MILA.
Mandolin Aegean Bistro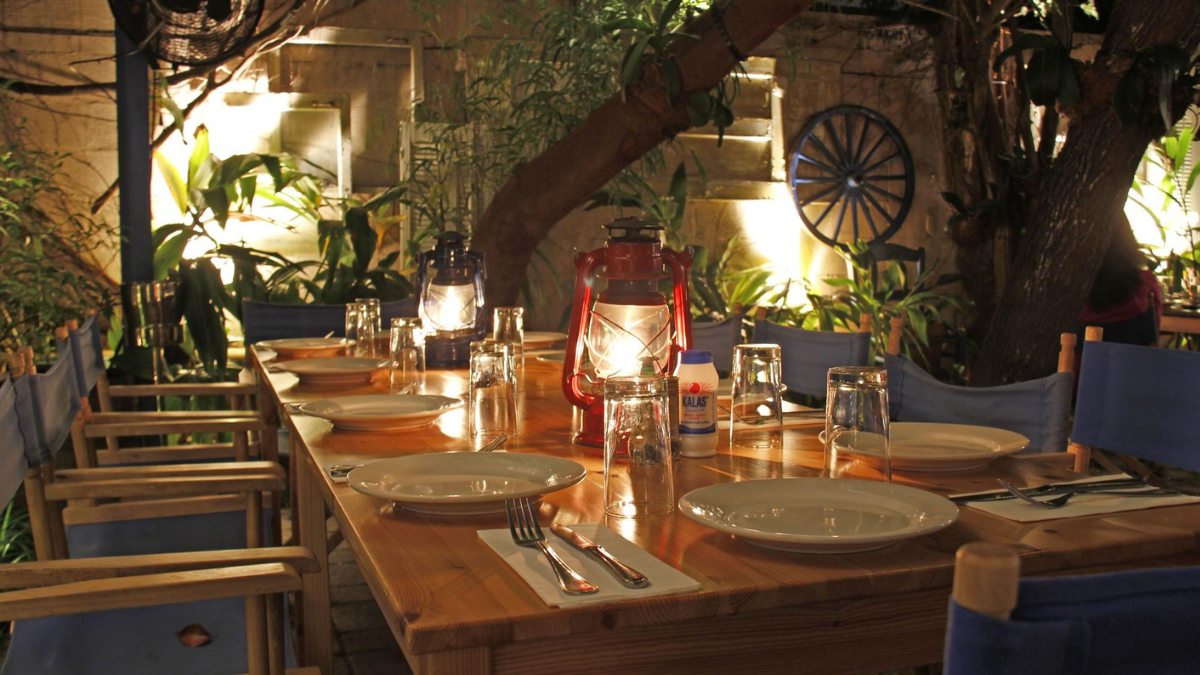 Inspired by the tavernas of Aegean coastal towns, Mandolin Aegean Bistro sets the stage for refined Greek and Turkish cuisine versions. Taking over a restored 1930s-era home in the Design District, Mandolin and its open-air patio prioritize simplicity, authenticity, and quality—the best combination.
Where: 4312 NE 2nd Ave, Miami, FL 33137
For more information on Mandolin Aegean Bistro.
Joe's Stone Crab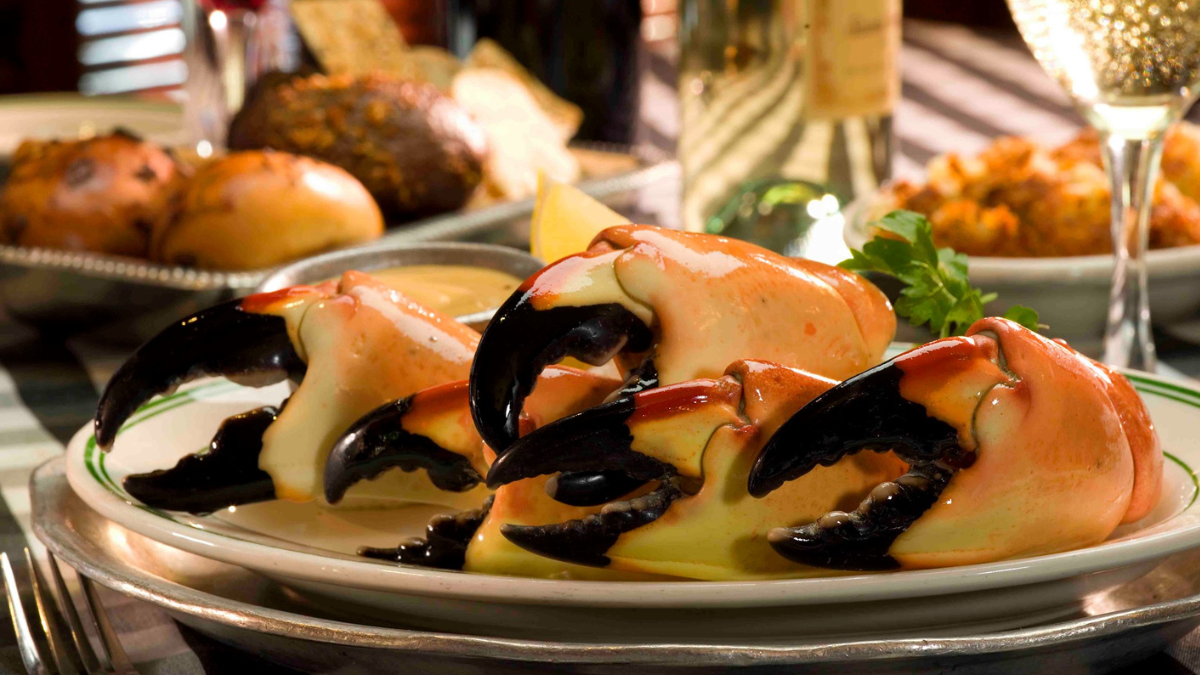 For over 100 years, no visit to Miami has been complete without a stop at Joe's. Channeling the flavors of the Hamptons, Miami's most popular eatery draws impressive crowds for their—you guessed it—delicious stone crab, as well as a noteworthy key lime pie and a diverse full menu. Arrive early to avoid long wait times, or try the next-door take-out cafe.
Note: Open during stone crab season only, from October—May.
Where: 11 Washington Avenue, Miami Beach, FL 33139
For more information on Joe's Stone Crab.
Kiki on the River


Enjoy refined Greek cuisine in an airy, elegant waterfront garden setting at Kiki on the River. The icy margs, mules, and martinis are perfect for nights out, but we recommend coming back in the morning for their artful lattes as well.
Where: 450 Northwest North River Drive Miami, FL 33128
For more information on Kiki On The River.
OMAKAI Sushi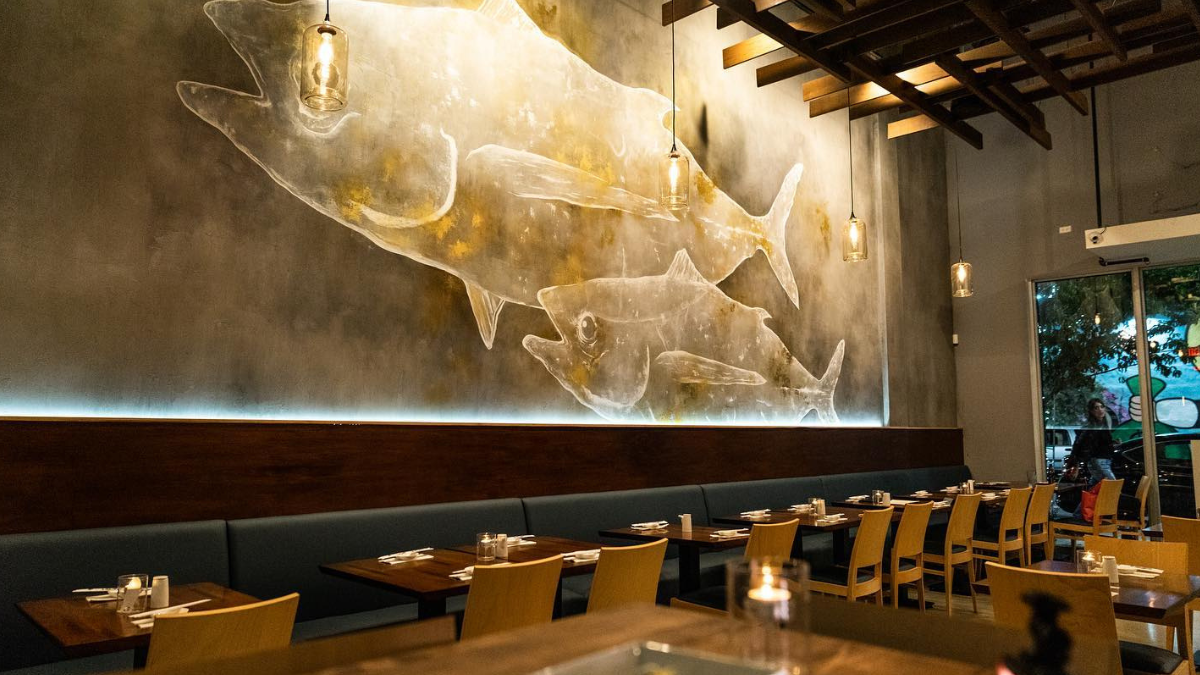 OMAKAI is bringing an authentic omakase experience, a Japanese concept where guests have the chef choose their meal. The menu starts with the highest-quality seasonal and chef-selected apps, nigiri and hand rolls, beer, wine, and sake—plus an à la carte menu for more experienced sushi eaters who wish to enjoy a wide array of delicacies. No matter the dining style, all guests of OMAKAI can indulge in top-quality sushi at an accessible price.
Where: 2107 NW 2nd Ave, Miami, FL 33127
For more information on Omakai Sushi.
Klaw Restaurant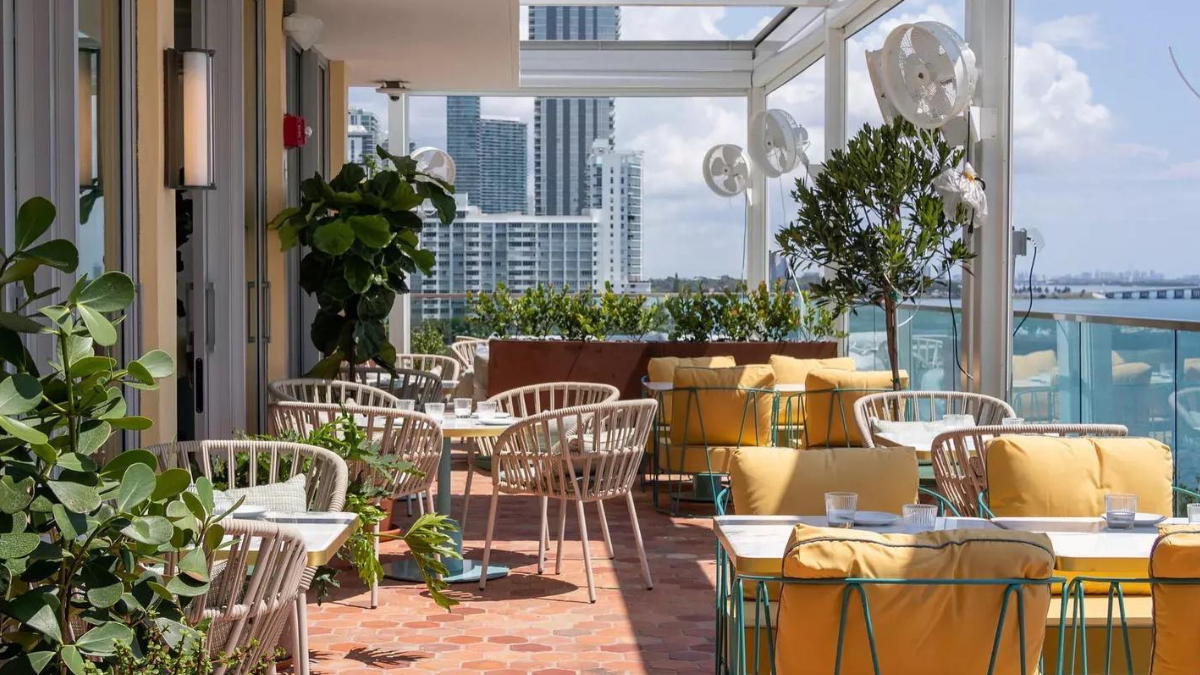 Klaw is an unrivaled culinary deep dive, pushing the boundaries of luxuriously sourced and prepared dishes. Their USDA Certified Black Angus Nebraska beef and Norwegian King Crab are their crown jewels, and the whole menu is served in an airy dining room or rooftop lounge with views of the water.
Where: 1737 North Bayshore Drive
For more information on Klaw.
Los Felix
A Michelin-starred, indigenous-inspired, excellent Mexican restaurant is located in Coconut Grove. It's the perfect blend of fun and sacredness, with tacos, wine, and vinyl records playing in the background, combined with time-honored native ingredients like heirloom corn, cacao, chiles, and daily-ground maize for homemade tortillas.
Where: 3413 Main Highway Coconut Grove, FL 33133
For more information on Los Felix.
Where To Cheers
Bodega Taqueria y Tequila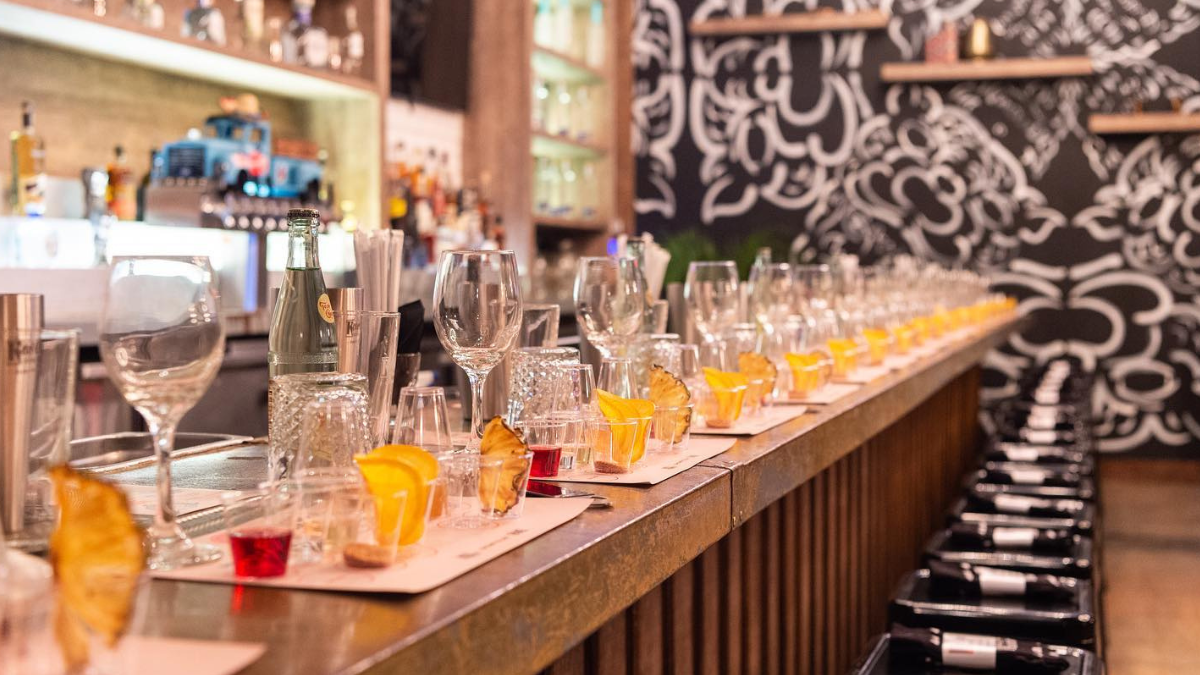 A vibrant spot for late-night tacos (voted best tacos in Florida by USA Today) as well as rounds of tequila shots in the buzzy, live music bar hidden behind its bathroom door.
Where: 1220 16th Street, Miami Beach, FL 33139
For more information on Bodega.
Bar Bevy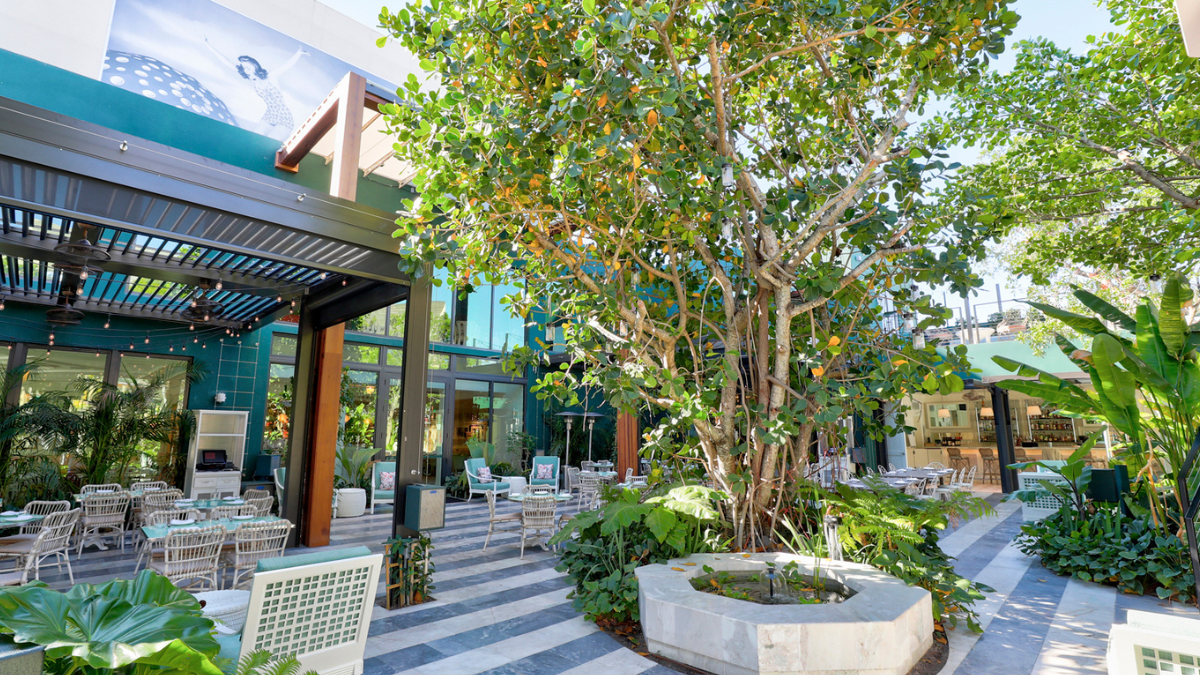 Visitors from the concrete jungle can appreciate this jungalow cocktail lounge (owned in part by rapper, Pharrell) located upstairs at the Swan in the Miami Design District.
The spot is decked out in Moroccan-style zebra stripes, rich velvet seating, and eclectic artwork. But the real gem has to be the vast outdoor deck that overlooks Swan's lush garden.
Where: 90 NE 39 Street, Miami, Fl 33137
For more information on Bar Bevy.
Broken Shaker at Freehand Miami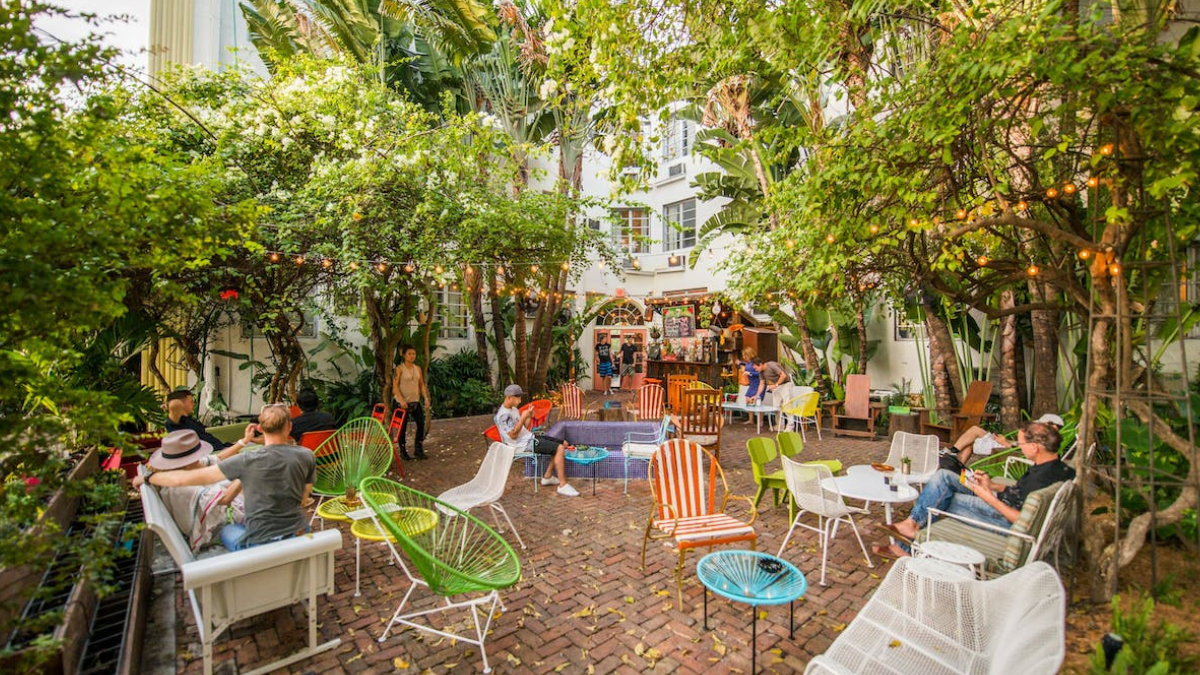 The self-described "compact, romantic watering hole" accounts for some of the best craft cocktails in Miami. Come with a group and try one of their punch bowls (you choose a spirit, fruit, and botanical—the bartenders do the rest) in their twinkling backyard.
Where: 2727 Indian Creek Dr Miami Beach, FL 33140
For more information on Broken Shaker.
Dante's HiFi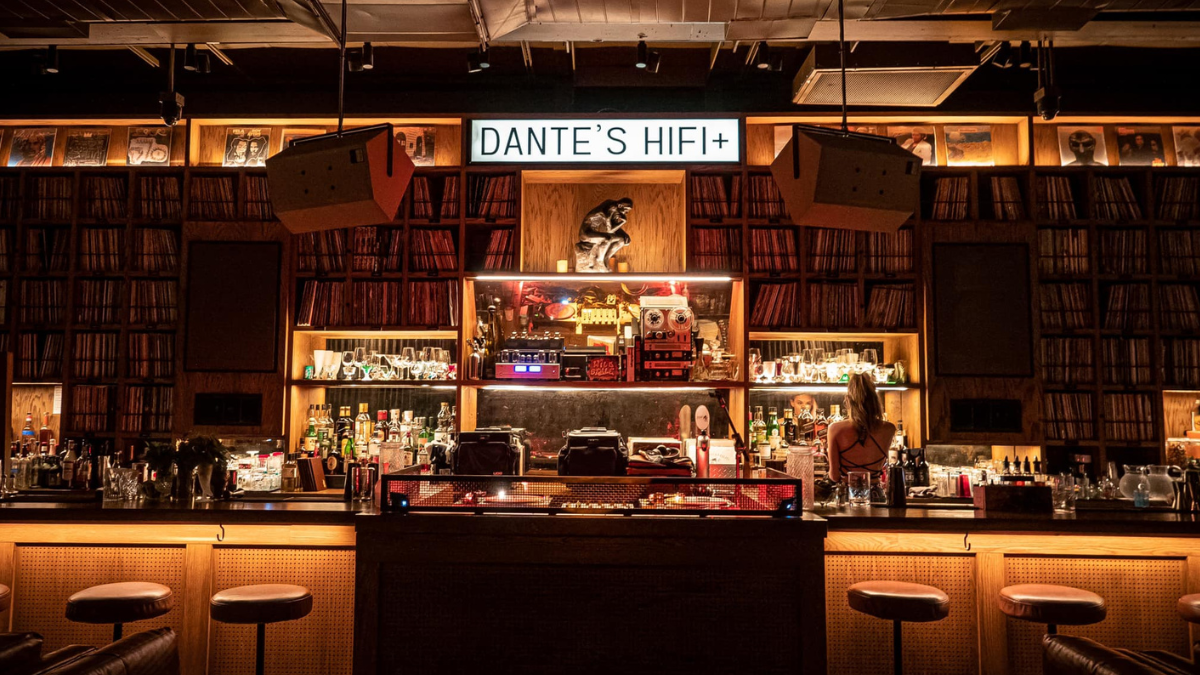 For a softer experience, stop by Miami's first vinyl listening bar: Dante's HiFi. Here, guests can lounge in a soulful space soundtracked by globally recognized artists in LoFi.
Where: 519 NW 26th St, Miami, FL 33127
For more information on Dante's Hifi.
Tea Room at the EAST Hotel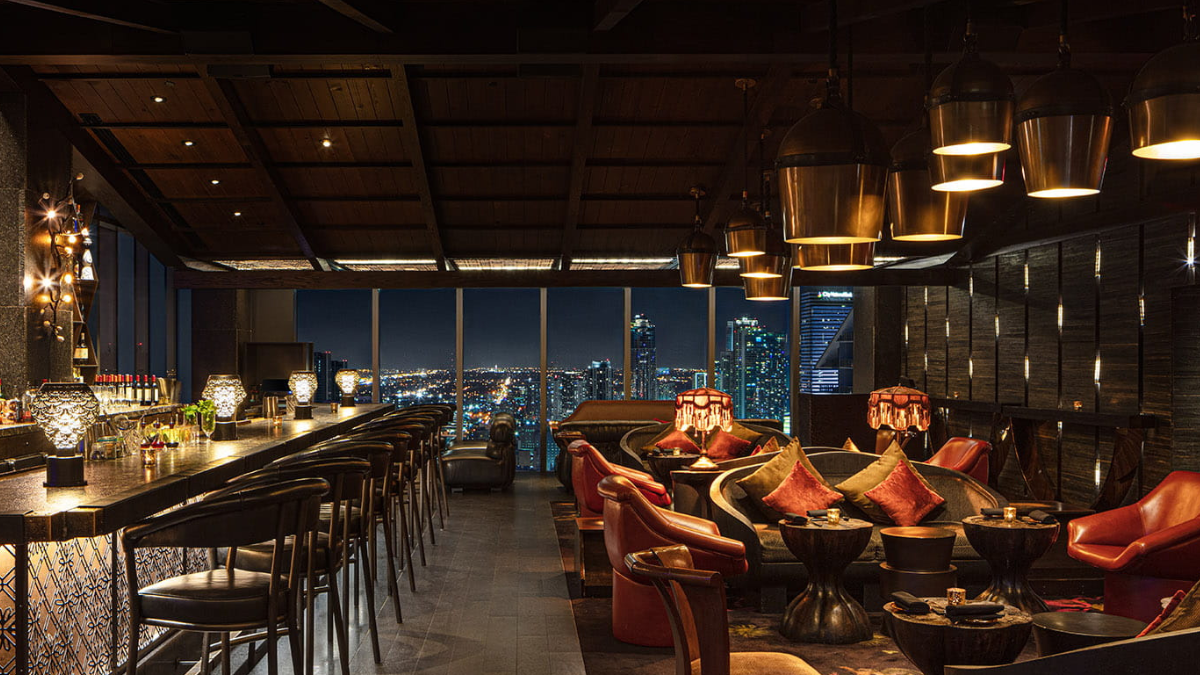 A sexy restaurant and speakeasy is hidden behind a black door at the EAST Hotel, with high-quality creative cocktails served with live music, and Miami's only Asian Night Brunch. For $98 per person, you can enjoy free-flowing wine and champagne, and order from a menu of delicacies like Korean short rib with wagyu beef, Thai Lobster Salad, and crispy Shiitake rolls.
Where: 788 Brickell Plaza (40/F, EAST Miami)
For more information on The Tea Room.
Socialista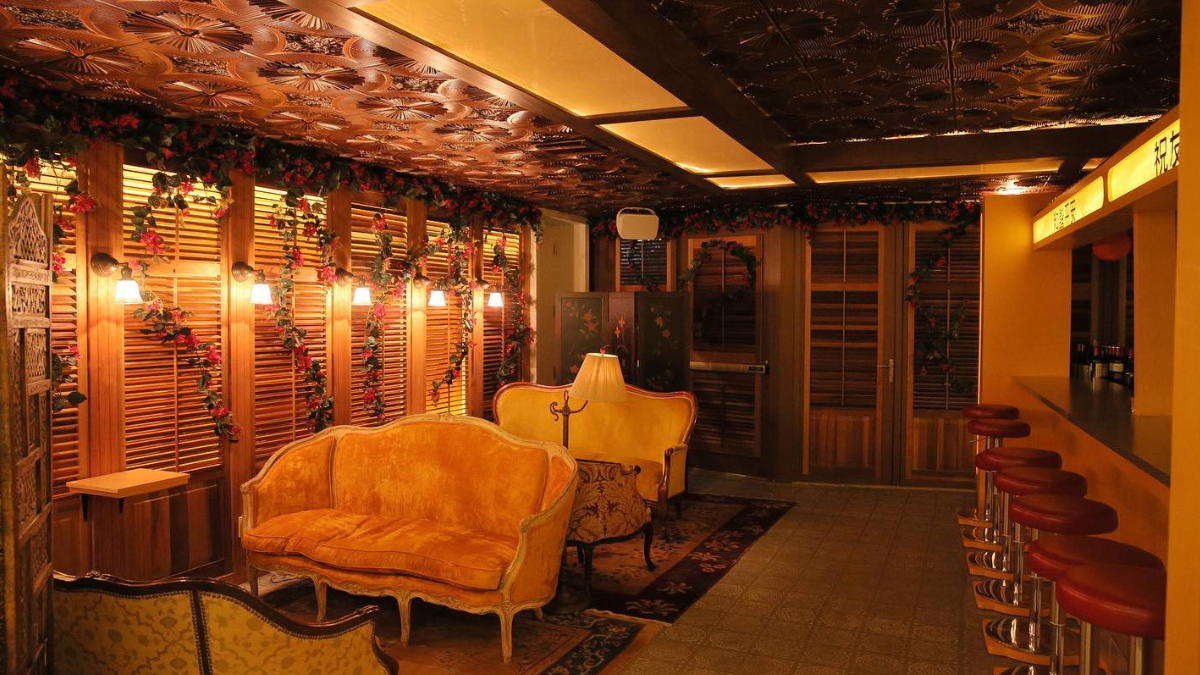 A late-night Caribbean-inspired lounge is located under the Cipriani restaurant in downtown Miami. With the cheeky tagline, "a representation of how the privileged pre-revolution Habaneros lived," it blends colonial-style furniture and amber lowlights with lush tropical elements, and extends into a garden-style terrace overlooking the water.
Where: 465 Brickell Avenue, Lower Level, Miami, FL 33131
For more information on Socialista.
What To Do
Joia Beach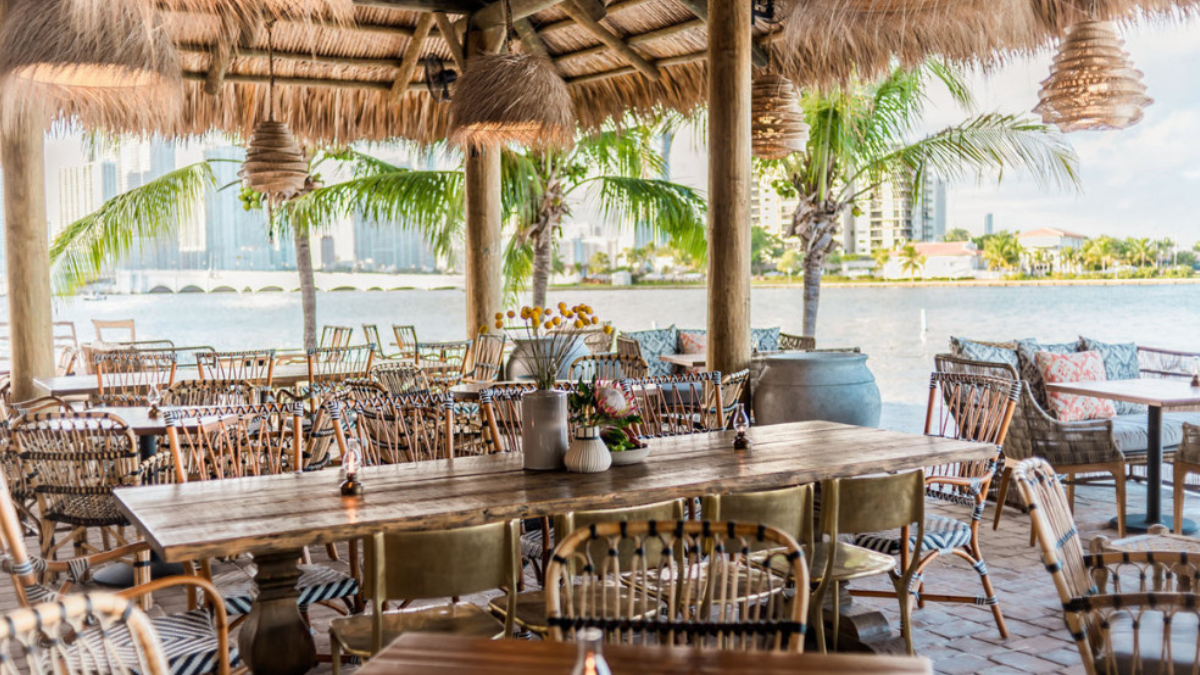 This popular restaurant and beach club is the best spot for a weekend sunset session. Offering the ultimate all-day venue for chilling and relaxing, Joia is a must for locals and visitors alike.
Where: 1111 Parrot Jungle Trail, Miami, FL 33132
For more information Joia Beach.
Barry's
Barry's is leveling up your beachside workout. Get some fresh air and a full body burn before tackling the rest of your day's activities.
Where: 1835 Purdy Ave Miami Beach, FL 33139
For more information on Barry's.
South Pointe Park

Located at the southern tip of Miami Beach, the greenery provides stunning views of the South Beach Shoreline, Fisher Island, and Downtown Miami's skyline all at once.
Whether you're looking to explore the South Pointe Pier (a popular spot for fishermen, kayakers, and surfers), picnic and swim on the beach, hike the lush walking trails, or take the little ones to a water playground—South Pointe has you covered.
Bonus: Smith & Wollensky steakhouse is located inside the park with dine-in and takeout options! Best enjoyed with a tropical cocktail in hand.
Where: 1 Washington Ave. Miami Beach, FL 33139
For more information on South Pointe Park.
Wynwood Walls

The open-air museum is one of the best venues in the world to see dazzling, cutting-edge murals of leading graffiti artists. Plus, it regularly hosts musical concerts, poetry readings, and film and video screenings.
Miami's "museum of the streets" attracts thousands of international visitors and currently houses over 40 breathtaking murals by respected artists from Asia, Europe, Latin America, and the United States.
P.S. Visitors can also enjoy a sightseeing tour through the colorful streets of Wynwood on a golf cart.
Where: 266 NW 26th St, Miami, FL 33127
For more information on Wynwood Walls.
ARTECHOUSE Miami


ARTECHOUSE Miami has continued to challenge the traditional museum model since its December 2019 debut. Their current exhibit, Renewal 2121, combines technology and art to show a fantastical future 100 years away. Ending November 6th, 2022, we can't wait to see what mind-bending story the experimental powerhouse creates next.
Where: 736 Collins Ave, Miami Beach, FL
For more information on ARTECHOUSE Miami.
Helicopter Tours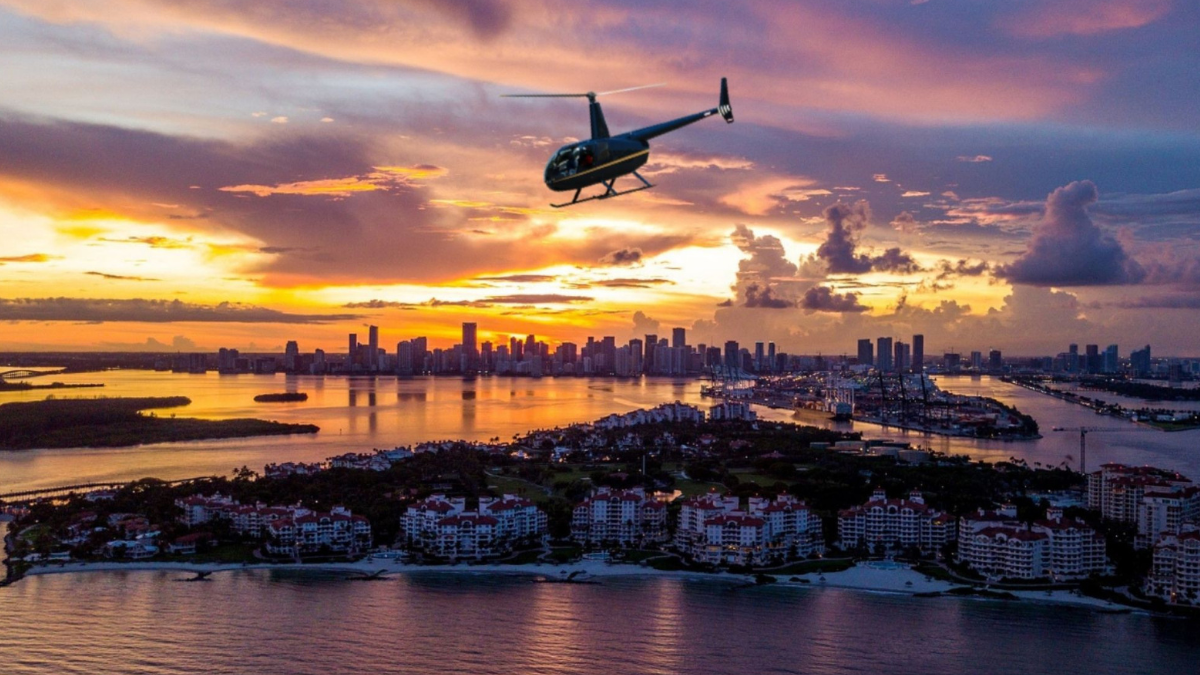 We covered some ground-level gems, but exploring means going big, right? May we submit for the adventurous traveler: a Miami helicopter ride! Choose a day, sunset, or night flight to see Miami's shoreline and hottest spots by air. Perfect to celebrate special occasions such as birthdays, anniversaries, and engagements.
Where: Magic Air Tours: 14359 SW 127th St, Miami, FL 33186
For more information on Miami helicopter tours.
Virginia Key Outdoor Center Experiences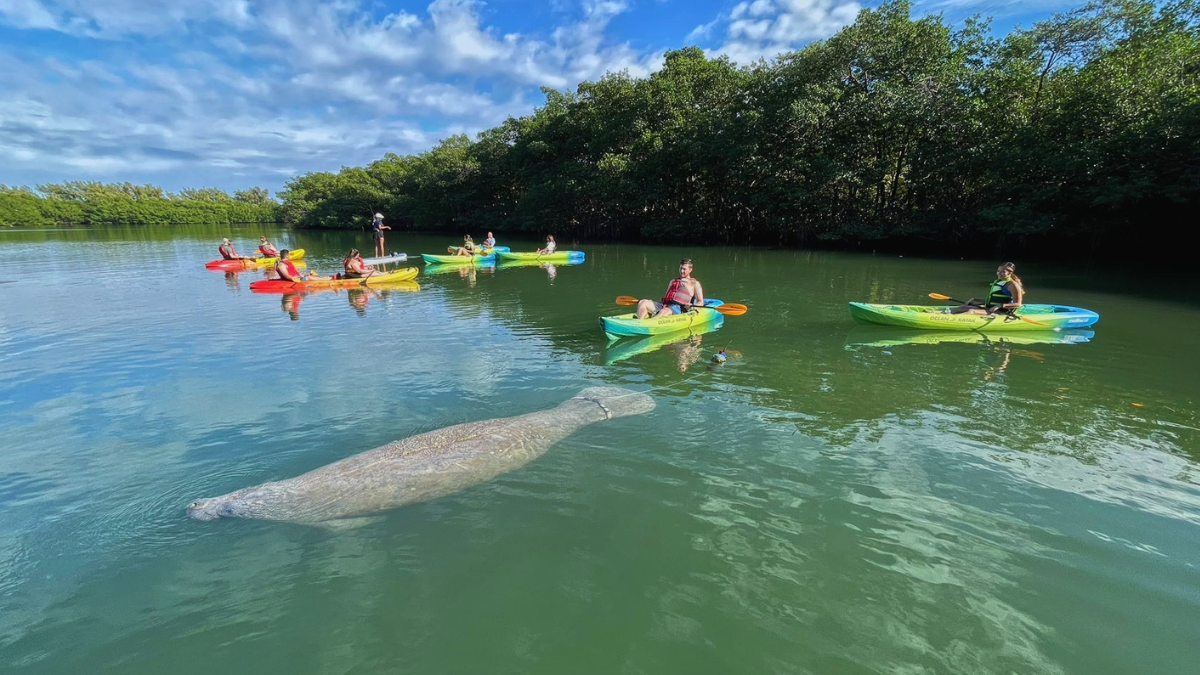 One of Miami's best-kept aquatic secrets is Virginia Key Island. Rent paddle boards and kayaks on a tranquil lagoon that leads into the ocean, or explore a cove known for manatee and dolphin sightings. The island also has South Florida's only mountain trails and a white sand beach
Where: 3801 Rickenbacker Causeway Miami, FL 33149
For more information on Virginia Key Outdoor Experiences.
Where To Stay
Faena Hotel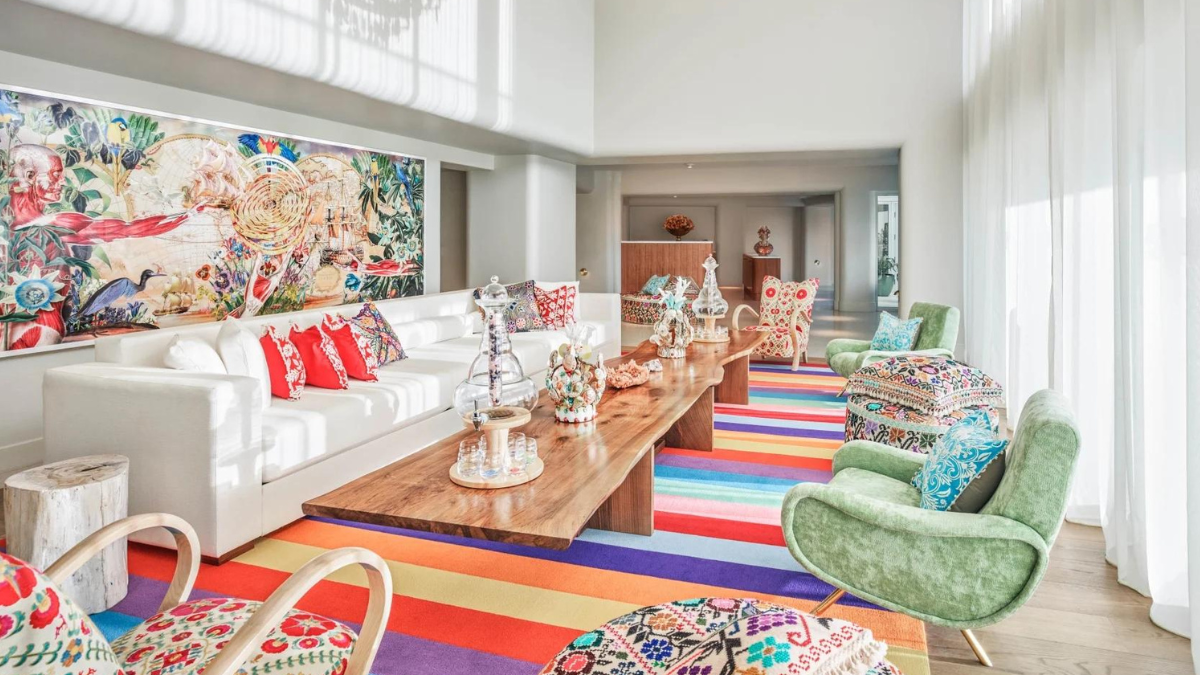 Golden encounters are around every turn at this 5-star luxury hotel in Miami Beach.
Delight your senses at Paul Qui's award-winning restaurant, Paofaena, with stunning views of white sand and turquoise waters, along with unmatched modern Asian cuisine. And make sure to see what's playing at the Faena Theater. Inspired by Europe's grand opera houses and the glittering allure of Old Hollywood, the intimate gilded theater showcases ambitious artistic productions and Faena's very own cabaret performances.
Where: 3201 Collins Ave, Miami Beach, FL 33140
For more information on Faena Hotel.
The Standard Spa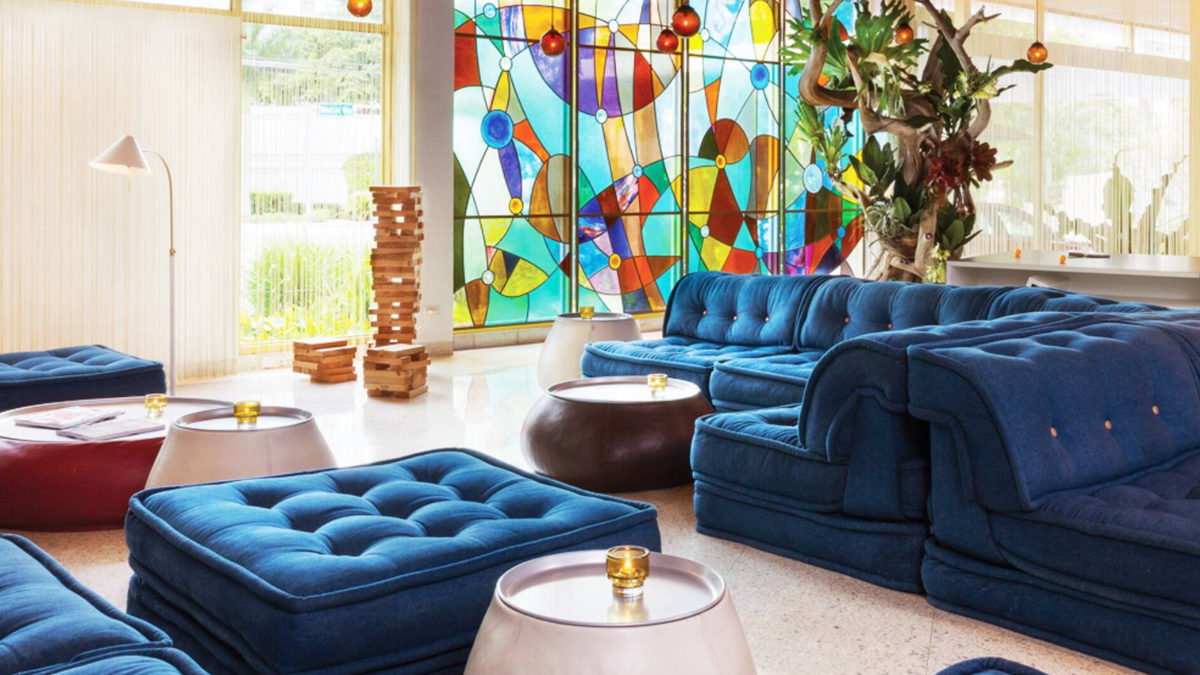 Miamians and New Yorkers are both known for infinite energy, making this next pick a relaxing change of pace.
The stunning, Scandinavian-inspired Standard Spa features tropical gardens, breezy rooms with terraces, and an Instagrammable infinity pool. Located on Belle Isle, this holistic and hydrotherapy playground is inspired by global bathing cultures and encourages stress-free socializing in a tropical, contemporary setting.
Where: 40 Island Ave, Miami Beach, FL 33139
For more information the Standard Spa.
1 Hotel South Beach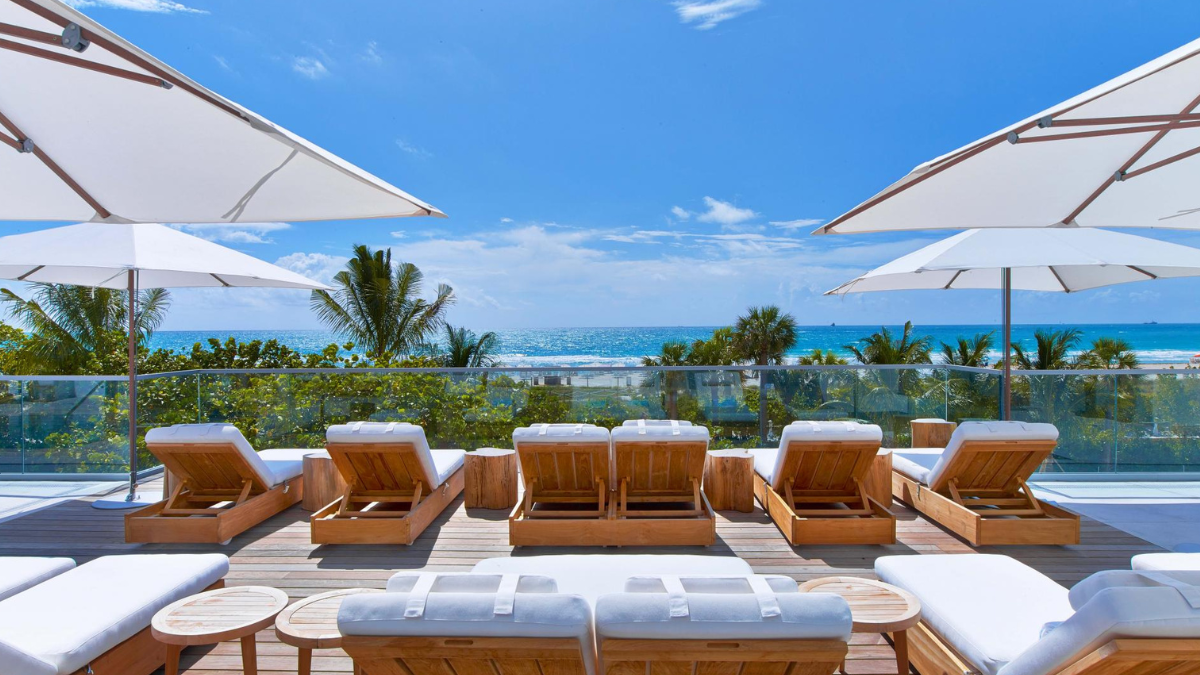 A revolutionary chain located in both New York City and South Beach, 1 Hotel is the first mission-driven luxury hotel brand, with sustainability built into every part of the design. From the calm comforts and natural amenities in every room to the freshest market-inspired menus in their restaurants, every detail of 1 Hotel is focused on natural plants and materials. Spend a day relaxing on a waterside daybed with full-service cabanas at one of two oceanside swimming pools, or the adults-only 1 Rooftop pool.
Where: 2341 Collins Ave, Miami Beach, FL 33139
For more information on 1 Hotel.
Plymouth Hotel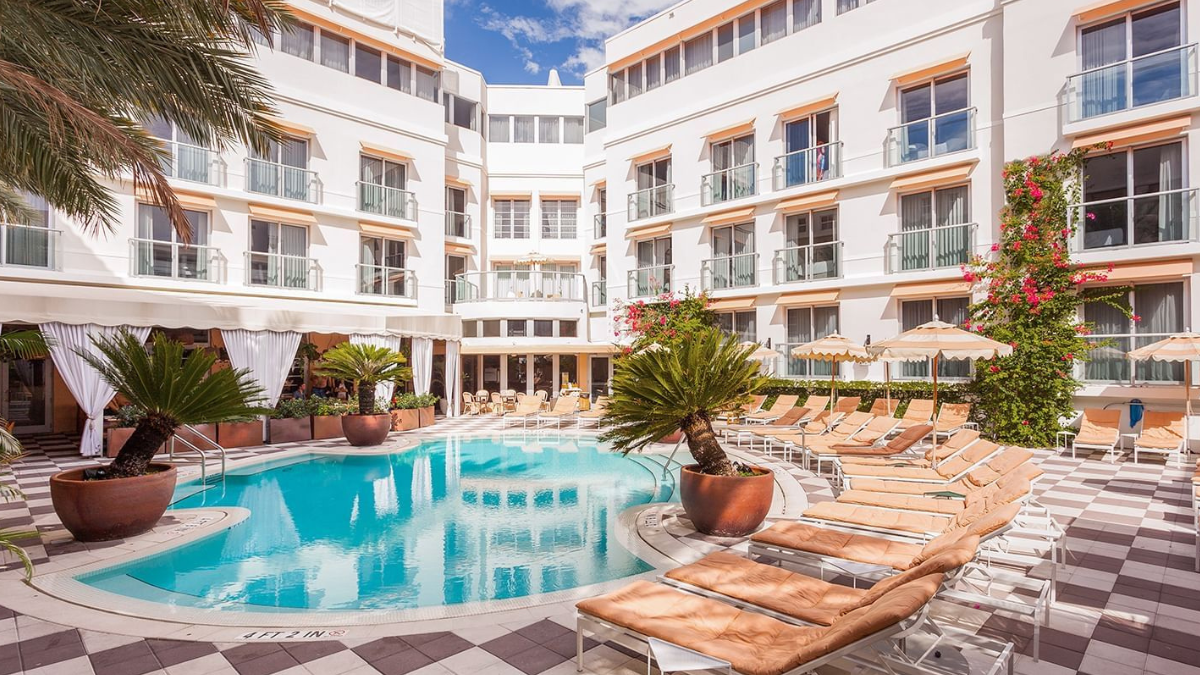 Plymouth Hotel is a newly renovated art deco hotel in the heart of Collins Park. It boasts award-winning, design-centric amenities like the stunning tile floor around the pool, expansive mural and plush seating in the cocktail lounge; and free-standing claw tubs in the boutique-luxe hotel rooms. In other words, Instagram gold.
Where: 336 21st Street, Miami Beach, FL 33139
For more information on Plymouth South Beach.

Freehand Hotel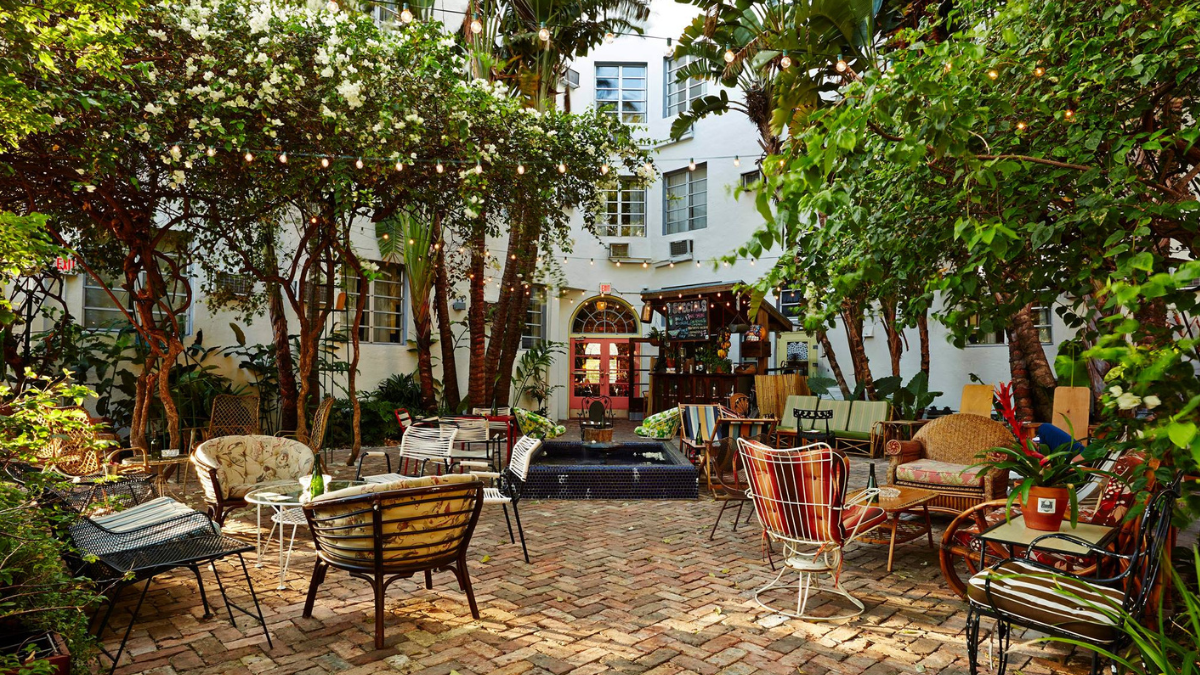 For the youthful and social among us, Freehand Miami is a vibrant and close-to-everything option. A five-minute walk from Miami Beach and less than one mile from the nightlife of South Beach. Plus, an outdoor terrace with a pool, two craft cocktail bars, and the new full-service, seasonal restaurant, 27.
Located in the historic house adjacent to the courtyard, 27 Restaurant has a communal dining atmosphere designed to encourage interaction while prioritizing high-quality local ingredients.
Where: 2727 Indian Creek Dr., Miami Beach, FL 33140 USA
For more information on the Freehand Hotel.
LIKE WHAT YOU'VE READ?
Never miss out on a new experience!
Create a Bucket Listers account to access exclusive offers and the latest news in your city