arts & culture · attractions & tours ·
Published July 28, 2023
12 Cool Museums to Visit in Chicago
An essential list of Chicago's coolest and most interesting museums. 🏛🎨🔭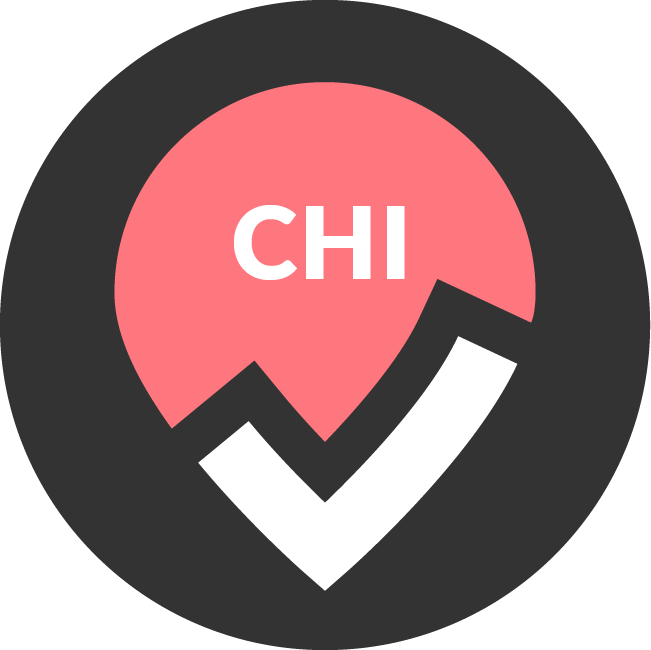 by Chicago Bucket List
Chicago is home to some of the best museums in the world, and honestly, who doesn't love a good museum day? Whether you're looking to change up your date night routine, need something to do on a rainy day, or just want to see a T-Rex up close, spending an afternoon wandering through galleries and exhibits is always a good idea.
Our must-see list includes Egyptian tombs, the nation's first independent African-American Museum, one of the world's best Impressionist collections, and a 40-ton human-headed winged bull sculpture from Khorsabad—just to name a few. Check out our favorite must-see Chicago museums below.
The Ultimate Guide to Chicago's Best Museums
Field Museum of Natural History
Open daily
The Field Museum is one of the world's greatest museums of natural history. Its mesmerizing exhibits invite patrons to explore over 4.6 billion years of natural history, from the prehistoric era all the way to the world's latest scientific discoveries. Explore an ancient Egyptian tomb, meet the planet's largest creature, and get eye-level with insects, all under one roof.
Where: 1400 S Lake Shore Dr, Chicago, IL
More information.
Art Institute of Chicago
Open Thursday–Sunday
Home to some of the world's most recognizable artworks, the Art Institute of Chicago is America's second-largest art museum. Whether you're a casual art browser or a seasoned connoisseur, this museum will blow your mind with its seemingly neverending collection of treasures and masterpieces that rivals any of America's or Europe's top art powerhouses.
There's so much to see, but some can't-miss pieces include Edward Hopper's Nighthawks, van Gogh's The Bedroom, Picasso's The Old Guitarist, Grant Wood's American Gothic, and Monet's Stacks of Wheat.
Where: 111 S Michigan Ave, Chicago, IL
More information.
Shedd Aquarium
Open daily
The state-of-the-art indoor aquarium (once the largest indoor facility in the world) is famous for its huge variety of habitats and sweeping views of Lake Michigan. You'll find exhibits replicating conditions of the sunny Philippine reefs, the Amazon'slush forests, the rugged Pacific Northwest coast, and the vast Great Lakes, among others.
Where: 1200 S Lake Shore Drive, Chicago, IL
More information.
Chicago Sports Museum

Open daily
The Chicago Sports Museum delves into the world and history of Chicago sports with 8,000 square feet of interactive, simulated experiences and unique sports memorabilia. Learn to throw a curve ball, test your vertical leap against Michael Jordan, compare your wingspan to Scottie Pippen, explore a collection of championship rings, and much more.
Where: Water Tower Place, Level 7, 835 North Michigan Avenue, Chicago, IL
More information.
DuSable Black History Museum and Education Center

Open Wednesday–Sunday
This Smithsonian Associate Museum is the nation's first independent museum dedicated to the history and culture of Africans and African Americans. The museum exhibits achievements and experiences of the often overlooked and unjustly marginalized Black history leaders, plus showcases a collection of vibrant African American art and artifacts, live performances, films, children's events, and more.
Where: 740 E 56th Pl, Chicago, IL
More information.
Museum of Ice Cream
A museum with unlimited dessert? That's a yes from us. Rediscover your inner child on a colorful journey that includes exclusive ice cream hot dogs, dessert-themed putt-putt golf, and a dive in the world-famous sprinkle pool. Plus, learn all about your favorite cold treat and its history along the way.
This museum is (obviously) a hit with kids, but if you're looking for something more adult, check out Sips and Scoops, a 21+ event featuring cocktails and unlimited ice cream!
Where: The Shops at Tribune Tower: 435 N. Michigan Ave., Chicago, IL
More information.
Chicago History Museum

Open Tuesday–Sunday
The Chicago History Museum houses over 22 million artifacts, photographs, a world-renowned costume collection from the Windy City's past, and much more. The beloved institution explores Chicago's lifespan from its 19th-century trading outpost all the way to the Chicago we know today through exhibits that feature its founding cultures and communities, prominent leaders like Lincoln, Obama, and Dr. King, and major events like the Chicago Fire. There's even a giant Chicago-style hot dog kids will love diving into.
Where: 1601 N Clark St, Chicago, IL
More information.
Museum of Science and Industry
Open daily
The sprawling, hands-on MSI is the Western Hemisphere's largest science museum and home to thousands of interactive exhibits, artifacts, and "wow" factors. Explore a Fairy Castle and Mirror Maze, travel back in time to Pompeii, step inside a tornado simulator, discover the only German U-boat in America, and so much more.
Where: 5700 S Lake Shore Dr, Chicago, IL
More information.
Museum of Contemporary Art
Open Tuesday–Sunday
Discover a dynamic collection of thought-provoking exhibits, from striking paintings and sculptures to immersive multimedia installations, all showcasing the forefront of modern creativity. You'll find original works by heavyweights like Andy Warhol, Edward Krasinski, and Gertrude Abercrombie, as well as exhibitions highlighting the hottest young names in contemporary art.
Where: 220 E Chicago Ave, Chicago, IL
More information.
Institute for the Study of Ancient Cultures
Open Tuesday–Sunday
The ISAC is an archaeological treasure trove that transports visitors to the ancient Middle East on entry. Covering 10,000 years of human history, the OIM houses artifacts from ancient Assyria, Anatolia, Egypt, and Persia. Don't miss the Mesopotamian gallery, where you'll find an extraordinary forty-ton human-headed winged bull sculpture from Khorsabad.
Where: The University of Chicago 1155 E 58th St. Chicago, IL
More information.
Adler Planetarium
Open daily
You'll have to journey to the very edge of Chicago's Museum Campus to visit the Adler Planetarium, but it'll make the galactic view that much more magical. Astronomy and astrophysics take center stage at the Planetarium, which houses exhibits like "Mission Moon," documenting the history of U.S. space exploration, and "The Universe: A Walk Through Space and Time," which theorizes how our universe started.
For memories that last an infinity, look through the telescope in the Doane Observatory, or take in Chicago skyline views on Northerly Island.
Where: 1300 S Lake Shore Dr, Chicago, IL
More information.
National Museum of Mexican Art
Open Tuesday–Sunday
The NMMA is always free to visit and continues to be a welcoming space for all. One of the prominent first exhibits in the nation featuring Mexican, Latino, and Chicano art and culture, the vibrant space immerses visitors in authentic Mexican culture without ever leaving Chicago. With a range of programs and events—including arts and crafts, special talks, mural walks, and more—there's always something new to see and do at this museum.
Where: 1852 W 19th St Chicago, IL
More information.


EXPLORE MORE:
16 Creative Things to Do on a Rainy Day in Chicago
26 Fun Activities in Chicago That Don't Involve Alcohol or Food
The Best Places to Work Remotely in Chicago
LIKE WHAT YOU'VE READ?
Never miss out on a new experience!
Create a Bucket Listers account to access exclusive offers and the latest news in your city