Published Invalid Date
Chicago's Best Museums
Check out these world-class exhibits reopening soon in Chicago 😷🏛 🎊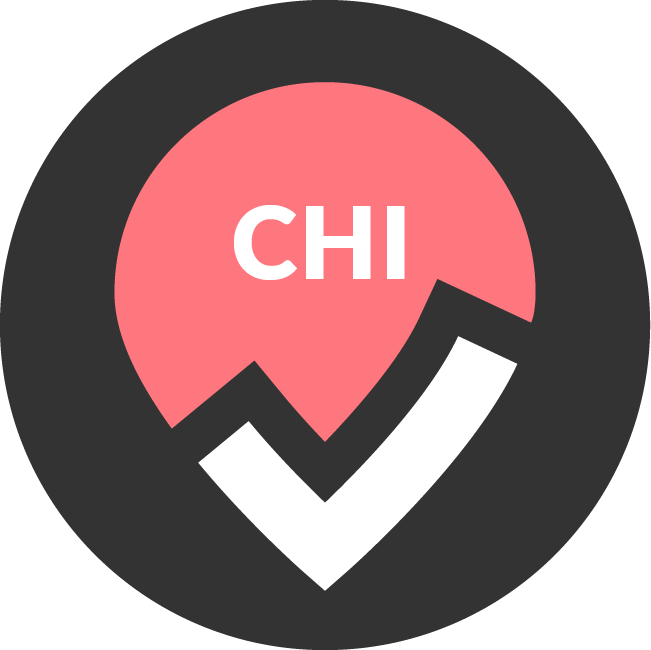 by Chicago Bucket List
Almost every museum in the Windy City can rank as the nation's premier of its type, the largest in size or collection, or even world's greatest.
Our must-see list below includes Egyptian tombs, the nation's first independent African-American Museum, tornado simulators, one of the world's best Impressionist collections, a Marvel Superheroes exhibit, and a 40 ton human-headed winged bull sculpture from Khorsabad—to name just a few wonders you'll see. Let's explore below:
Field Museum of Natural History

The Field Museum is one of the world's greatest museums of natural history. It's mesmerizing exhibits invite patrons to explore over 4.6 billion years of natural history, from the prehistoric era all the way to the world's latest scientific discoveries. Explore an ancient Egyptian tomb, meet the planet's largest creature, get eye-level with insects, discover ancient civilizations, all under one roof.
Days Open: Thursday-Monday
Where: 1400 S Lake Shore Dr, Chicago, IL 60605
Art Institute of Chicago

Downtown by Millennium Park, Art Institute of Chicago (TripAdvisor's #1 Chicago Attraction) boasts 1.5 million visitors annually. On February 11th, its world-renowned collection of over 300,000 masterpieces—spanning across centuries and the globe—will be reopened for visitors to wander with wonder.
Plus, you'll get a second chance to see Monet and Chicago, now extended to June 14! This exhibit features 70+ pieces of the French Impressionists' most famous paintings and sketches, and traces his ties to Chicago. Also extended are Bisa Butler: Portraits and Toulouse-Lautrec and the Celebrity Culture of Paris.
Days Open: Sun-Thursday
Where: 111 S Michigan Ave, Chicago, IL 60603
Shedd Aquarium

Yes, we're classifying this aquarium as a museum – solely for your benefit! A snowy Chicago week means playtime for the Shedd Aquarium sea otters! Making this our number one snow day getaway, naturally.
The state-of-the-art indoor aquarium (once the largest indoor facility in the world), is famous for its huge variety of habitats and sweeping views of Lake Michigan. Replicating conditions of the sunny Philippines reefs, Amazon's flooded forests, the rugged Pacific Northwest coast and the vast Great Lakes—visitors can explore a huge variety of sea creatures in this magical aquatic world.
Days open: Sat-Thur
Where: 1200 S Lake Shore Drive Chicago, IL 60605
Chicago Sports Museum

Once indoor dining is resumed in the Windy City, its game is at the interactive Chicago Sports Museum, which celebrates the world of Chicago sports using 8,000 square feet of interactive, simulated sports experiences and unique, game-used memorabilia.
Offering complimentary admission for dinner guests at the adjacent Harry Caray's restaurant, with breathtaking lake views, the Chicago Sports Museum is an ideal fun day out.
Days open: Temporarily Closed.
Where: Water Tower Place, Level 7, 835 North Michigan Avenue, Chicago, IL 60611
DuSable Museum of African American History

Celebrating over 50 years of sharing history, this Smithsonian-Associate is the nation's first independent museum dedicated to the history and culture of Africans and African Americans. The museum grippingly exhibits achievements and experiences of the often overlooked and unjustly marginalized black history leaders, plus a collection of vibrant African-American art and artifacts, live performances, films, and children's events.
Days open: Temporarily Closed (Tuesday – Saturday when open)
Where: 740 E 56th Pl, Chicago, IL 60637
Chicago History Museum

The Chicago History Museum houses over 22 million artifacts, photographs and a world-renowned costume collection from the Windy City's past. The beloved institution explores Chicago's lifespan from its 19th-century trading outpost origin, to a youthful town that hosted the World's Columbian Exposition in 1893, all the way to the Chicago we know today—thus earning its place as a heartwarming must-see for any native Chicagonian or tourist.
Days open: Reopening March 4th, Tuesday to Saturday
Where: 1601 N Clark St
Museum of Science and Industry
The sprawling, hands-on MSI is the Western Hemisphere's largest science museum; and home to thousands of interactive exhibits, artifacts and "wow" factors. Seriously—their exhibits currently include: the superpowers of the world's extraordinary dogs, a Fairy Castle and a Mirror Maze, flight and tornado simulators, and so much more. Bring friends, family and the kiddos to run around once they reopen March 7th (and make sure to sign up for the current grand jewel Marvel: Universe of SuperHeroes exhibit).
Days open: Reopening March 7th, Wed-Sun
Where: 5700 S Lake Shore Dr Chicago, IL 60637
Museum of Contemporary Art
The MCA is an "artist-activated," engaging art center highlighting today's local artists, with their regular Chicago Works series showcasing the works of rising Chicago talent. The museum also recently opened an inventive new in-house restaurant, Marisol, helmed by Lula Cafe chef Jason Hammel. Thus visitors can get a cutting-edge current taste of the city twice over.
Days open: Reopening March 2nd, Days TBD
Where: 220 E Chicago Ave
The Oriental Institute Museum
This archaeological treasure trove transports visitors to the ancient Middle East on entry. Covering 10,000 years of human history, the OIM houses artifacts from ancient Assyria, Anatolia, Egypt, Persia; and in the Mesopotamian gallery there is even an extraordinary FORTY TON human-headed winged bull sculpture from Khorsabad.
Days open: Closed through Jan 2021, TBD
Where: The University of Chicago 1155 E 58th St. Chicago, IL 60637
Adler Planetarium
You'll have to journey to the very edge of Museum Campus to visit the Adler Planetarium, but it'll make the galactic view that much more magical. Astronomy and astrophysics take center stage at the Planetarium, which houses exhibits like "Mission Moon," documenting the history of U.S. space exploration, and "The Universe: A Walk Through Time," which theorizes how our universe started. For memories that last an infinity, look through the telescope in the Doane Observatory, or take in Chicago skyline views on Northerly Island.
Days open: Currently Closed, Opening TBD.
Where: 1300 S Lake Shore Dr
National Museum of Mexican Art
Placing 2nd in USA TODAY'S 2020 Ten Best Free Museums in the nation, the vibrant NMMA continues to be a welcoming space for all. One of the prominent first exhibits in the nation featuring Mexican, Latino, and Chicano art and culture—the electric space bathes visitors in an authentic Mexian culture without ever leaving Chicago.
Days open: Currently Closed, Opening TBD.
Where: 1852 W 19th St Chicago, IL 60608
LIKE WHAT YOU'VE READ?
Never miss out on a new experience!
Create a Bucket Listers account to access exclusive offers and the latest news in your city