food & drink · arts & culture · attractions & tours · outdoor activities ·
Published March 15, 2023
The Ultimate Chicago Spring Bucket List
Shed your winter coats and get outside—Spring in Chicago is here!🌷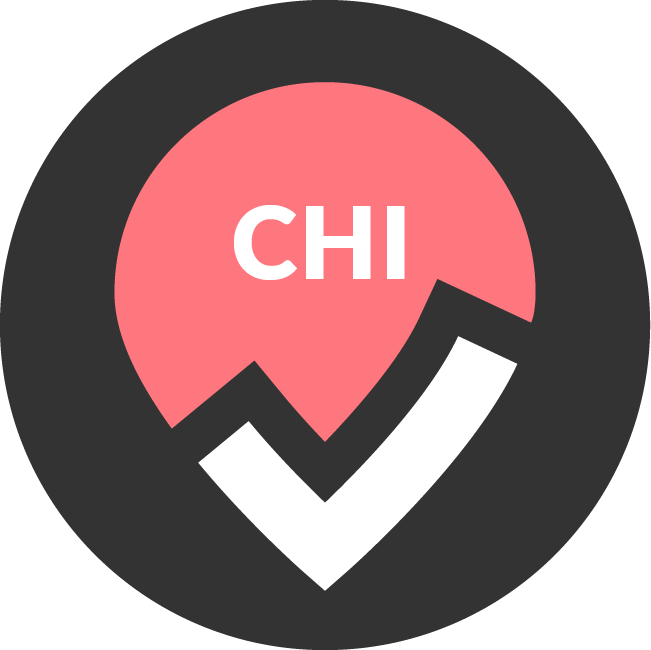 by Chicago Bucket List
Did you know Chicago's official motto Urbs in Horto means "City in a Garden"? This city lives up to its motto—especially in the spring—with millions of tulips popping up along the Magnificent Mile, cherry blossoms flowering in Jackson Park, and a plethora of flora and fauna blooming across the city. The cold winter weather is melting away, and Chi-Town is coming to life with outdoor events, al fresco dining, and bustling streets. After months of being cooped up indoors, it's finally time to shed your winter coat and explore all that the city has to offer.
From art festivals and flower shows to new cooking classes and rum festivals, there are endless possibilities of things to do this spring in Chicago. To make it easy, we've rounded up a handy list of some of the best activities and events to check out during this beautiful season in the Windy City.
18 of the Best Things to do This Spring in Chicago
See the Tulips on Michigan Avenue
Every spring, Michigan Avenue shows out with a rainbow of tulips. Planted in the late fall, these spring flowers typically make their debut in early April and complete their bloom by late May. With tens of thousands of tulips stretching from Oak Street to Roosevelt Road, you can see vibrant shades of pink, pretty pastels, and happy yellow tulips as you shop along the Magnificent Mile or enjoy lunch on an outdoor patio.
Where: Michigan Avenue between Oak Street and Roosevelt Road.
Catch a Baseball Game
Spring signals the start of lots of things: longer days, warmer weather, and new beginnings. But for sports fans, it means just one thing: the start of baseball season. Get out and support the Cubbies or the White Sox—or both! Baseball is back on March 30, and we couldn't be more excited to enjoy America's favorite pastime once again—preferably with loaded fries and Wrigley Dogs in hand.
Where:
Chicago Cubs Field: Wrigley Field, 1060 W Addison St
White Sox Field: Guaranteed Rate Field, 333 W 35th St.
More information on the Chicago Cubs and the Chicago White Sox.
Attend C2E2
Get ready to geek out at C2E2, coming to Chicago March 31–April 2. C2E2 stands for the Chicago Comic & Entertainment Expo, and it's the largest pop culture convention in the Midwest. Participate in discussions, hear from panels, meet creators and more. Whether you're into comic books, cosplay, video games, anime, TV shows, movies, books, wrestling, comedy, or anything else, C2E2 has it, and much more!
Where: McCormick Place: 2301 S King Dr, Chicago, IL
More information.
Tour the City on a CruiseBike
Take advantage of warm spring nights and tap into your adventurous side with a Neon Mario-themed ride through the streets of downtown Chicago. Snap on your helmet, twist the throttle, and take off as you enjoy colorful LED neon lighting, Bluetooth music, and pedal-free throttle control. You'll cruise past popular spots like the Buckingham Fountain, Millennium Park, Riverwalk, Navy Pier, Chicago Theater, and more!
Where: 500 S Lake Shore Dr, Chicago, IL
More information.
See Garfield Park's 2023 Spring Flower Show
This year's spring flower show, titled "Bee's Knees", is a fun reprieve from the long Chicago winter. See the beautiful blooming daffodils and hyacinth alongside vibrant hydrangeas and azaleas that will be featured this year. Empty observation and demo hives from the beekeeping program have been set out among the flowers, giving guests a glimpse into the world of a bee.
Note: Entry is FREE, but reservations are required.
Where: 300 N Central Park Ave, Chicago, IL
More information.
View Art on theMART
The largest permanent digital art projection in the world is right in the heart of Chicago, and new installations will make their debut on theMART's 2.5-acre river façade in April. The mesmerizing art is best viewed from the RIverwalk, which also happens to be the best spot for an after-dinner stroll on a warm spring evening.
Where: 222 W Merchandise Mart Plaza, Chicago, IL
More information.
Relax and Rejuvenate at Astute
The season of new beginnings is a great time to take stock of your health and wellness. Whether you're looking to practice mindfulness, relax and unwind, or just want to improve your overall well-being, Astute Counseling & Wellness has an option for you. This is a one-stop shop for all things wellness with massage therapy, acupuncture, cupping, immersion therapy, vibrational sound therapy, yoga, meditation, mindfulness classes, workshops, and reiki, all performed by professionals with a background in behavioral health. There's also freshly pressed juice and a beautiful outdoor green space to enjoy!
Where: 3001 N Southport Avenue, Second Floor, Chicago, IL
More information.
Watch an Outdoor Movie
Warm weather means the return of outdoor movie season! Enjoy throwback movies like Ferris Bueller's Day Off, Grease, Shrek, and more every Sunday at Electric Garden. Each movie will come paired with themed food and themed drink options. On cooler nights, movies will be screened inside the enclosed patio room, so don't let the unpredictable spring weather deter you!
Where: Electric Garden: 324 S Racine Ave, Chicago, IL
More information.
Go Out for Bottomless Brunch
Brunch is always a good idea if you ask us, but this Bottomless Espresso Martini Brunch kicks the weekend outing up a notch. Each week the brunches will be themed with light decorations and music to match different pop icons like Taylor Swift, N*SYNC, Britney, and more. Gather your besties and get ready to spill the tea over mimosas and martinis.
P.S. Looking for more brunch spots? See our full list of the best places for brunch in Chicago.
Where: Gold Coast Social: 7 W Division St, Chicago, IL
More information.
Learn Something New at a Cooking Class
Spring is the season of new beginnings, so why not turn over a new leaf, ditch the takeout orders, and learn to make culinary masterpieces on your own? Sign up for a hands-on sushi-making class, where you'll gain the skills you need to make sushi using the ingredients you have at home. This class teaches you how to make three different rolls that you can enjoy at the end of the lesson!
Not in the mood for sushi? Grow your kitchen and bar skills and learn how to make fresh handmade pasta paired with drinks. This cooking and cocktails class is led by professional chefs and mixologists and includes a cheese and charcuterie board to nibble on while class is in session. Perfect for a spring date night or group gathering!
Where:
Sushi: Humboldt Park: Alluring Events Venue, 2620 W. North Ave, Chicago, IL
Cooking & Cocktails: Fairmont Chicago: 200 N Columbus Dr, Chicago, IL
Support Small Businesses at the Chicago Artisan Market
The Chicago Artisan Market celebrates the ingenuity of independent, small businesses that channel their passions into creating one-of-a-kind products. Swing by in March and April for the spring markets and shop everything from handmade soaps and home decor to apparel and jewelry from some of the city's most talented artists and makers.
Where:
Fulton Market: 401 N. Morgan St., Chicago, IL
Ravenswood: 4325 N. Ravenswood Ave., Chicago, IL
More information.
Dine al Fresco
Few things feel better after a cold winter than enjoying dinner on a sunny patio overlooking the river—or maybe brunch in a cobblestone courtyard or pizza at a picnic table. Either way, when the weather warms up, you eat outside, and Chicago has lots of restaurants that offer al fresco dining with scenic views, fun atmospheres, and great vibes. For all of the above and more, check out our guide to Chicago's best outdoor patios.
Where: Various locations.
More information.
Take Couples Spray Paint Workshop
After a long, gray winter, it's time to add some color back into your life. Grab your boo, best friend, or new date, and get your creative juices flowing at this spray paint workshop in Humboldt Park. This interactive class designed for couples will allow you the opportunity to create your very own original work of art to take home. Plus, you can sip unlimited beer, wine, seltzer, or bubbly while doing it!
Where: The Graff: 3527 W. Grand Ave, Chicago, IL
More information.
See the Cherry Blossoms
See the cherry blossom trees bloom in this authentic Japanese Garden in Jackson Park, which has also been referred to as the Garden of the Phoenix or the Osaka Garden. The trees start to flower in late April to early May, and visitors can enjoy the dreamy scenery from the garden's traditional pavilion, moon bridge, Shinto gate, and traditional Japanese horticulture.
Where: 6401 S. Stony Island Ave., Chicago, IL
More information.
Attend a Rum Festival
Round up the crew and get ready for an evening of taste-testing and rum sampling at the 7th Chicago Rum Festival (aka the Midwest Rum Fest), returning to Chi-Town on April 22! This boutique-style event will showcase a handful of brands that emphasize the education and premiumization of the rum category.
Where: Logan Square Auditorium: 2539 N Kedzie Blvd, Chicago, IL
More information.
Explore the Galleries at EXPO Chicago
EXPO Chicago is one of the city's biggest art events and will take place between April 13 and April 16 this year. The exposition draws on the city's rich history as a vibrant international cultural destination, featuring 170 leading international exhibitors at Navy Pier's Festival Hall. Explore numerous galleries of contemporary art, and participate in various programs and events throughout the week!
Where: 600 E. Grand Avenue, Chicago, IL
More information.
Go For a Walk Along the Lakefront
When the sun comes out during spring in Chicago, it's imperative to spend as much time outside as possible. The lakefront is the perfect place for a casual stroll, bike ride, or little picnic in the park.
Where: Running from Ardmore Ave. on the north to 71st St. on the south.
More information.
Take a Mojitos and Margs Mixology Class
This DIY Mojitos and Margs Class at Gold Coast Social is happy hour with a twist. This spot is always decked out in fun, seasonal decor and is known to have some of the best cocktails in town. Learn how to make two cocktails and enjoy them alongside a delicious flatbread!
Where: Gold Coast Social: 7 W Division St, Chicago, IL
More information.
LIKE WHAT YOU'VE READ?
Never miss out on a new experience!
Create a Bucket Listers account to access exclusive offers and the latest news in your city