food & drink · music & nightlife · attractions & tours · outdoor activities ·
Published March 15, 2023
The Ultimate LA Spring Bucket List
Your guide to can't-miss LA attractions this spring.​ 🌷🌼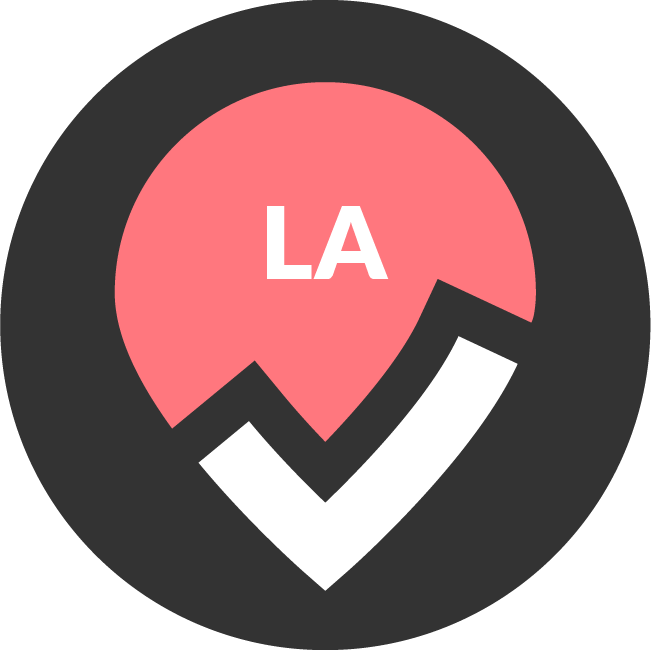 by Los Angeles Bucket List
The winter chill (if you can call it that) is melting away and the California sun is making its glorious return to the City of Angels, with warmer temperatures and longer days to soak up every last drop of sunshine. Flowers are in super bloom, outdoor movie season is underway, and rooftop bars are calling our names.
From activities on the water to scenic hikes and horseback rides, there are endless opportunities to take advantage of everything LA has to offer this spring. To make things easy, we've rounded up a handy list of some of the best activities and events to check out during this beautiful season in La La Land.
18 of the Best Things to do in LA This Spring
Visit the Butterfly Pavilion
Butterflies are taking flight at the LA Natural History Museum! This springtime exhibit features hundreds of bright butterflies and up to 30 different species, plus colorful native flowers and greenery to admire as you stroll among the butterflies.
Where: 900 Exposition Blvd
More information.
Wander Through Descanso Gardens
Spring flowers bring late weekday hours at Descanso Gardens. Starting March 20—the official first day of spring—Descano will remain open until 7:00 pm, so visitors can soak up an extra two hours of springtime at the gardens. Explore hundreds of varieties of flowers and greenery across almost a dozen different themed gardens like the stunning Rose Garden, Camellia Collection, California Garden, and more.
Where: 1418 Descanso Drive, La Cañada Flintridge, CA
More information.
Experience Boat Cinema
Take advantage of the mild spring weather by spending an evening out on the water watching classic movies like Jaws, Clueless, Top Gun, and more. It's a beach party and movie night combined into one experience with your own personal mini boat. Expect a magical night in one of the most stunning settings in Los Angeles, with food, drinks, music, and pre-show fun on the Boat Cinema Beach.
Where: Castaic Lake Headquarters: 32132 Castaic Lake Dr. Castaic, CA
More information.
Catch a Baseball Game
Spring signals the start of lots of things: longer days, warmer weather, and new beginnings. But for sports fans, it means just one thing: the start of baseball season. Get out and support the Dodgers or the Angels—or both! Baseball is back on March 30, and we couldn't be more excited to enjoy America's favorite pastime once again—preferably with a Dodger Dog and a helmet full of nachos in hand.
Where:
Dodger Stadium: 1000 Vin Scully Ave, Los Angeles, CA
Angels Stadium: 2000 E Gene Autry Way, Anaheim, CA
More information on Dodgers games and Angels games.
See a Spring Show at The Wallis
The Wallis has an exciting lineup of spring performances that you won't want to miss. For one night only on March 30, you can catch Seth Rudetsky and Lillias White (currently starring in the Tony Award-winning Smash Hit Musical, Hadestown) for a seamless mix of intimate behind-the-scenes stories, and music from White's stellar Broadway and television career.
On April 27, opera star J'Nai Bridges and Grammy Award-winning jazz drummer Ulysses Owens Jr. will collaborate on Notes on Hope, which includes French art songs, jazz, and spirituals from Debussy, Ellington, and more. And on May 12 and 13, you can see new performances by Blue13 Dance Company, an American dance ensemble that employs a powerful specter of joy and resistance through rhythm, "Bollywood," and emotional expression.
Where: 9390 N. Santa Monica Blvd., Beverly Hills, CA
More information.
Watch an Outdoor Movie
Movie night, but take it outside and add an MC, food trucks, games, and live music. Street Food Cinema is back starting April 29 with a new lineup of themed movies, photo ops, activities, and more. This season you can expect nights dedicated to timeless classics like The Golden Girls, along with new faves like a Harry Styles night featuring your favorite songs and a screening of Don't Worry, Darling.
Where: Locations vary. Please check the screening schedule.
More information.
Spend Spring Break at the World of Illusions
Looking for a fun and unique way to spend your spring break? Visit the World of Illusions and experience mind-bending exhibits that will blow your mind. There are four different spaces to explore: the Museum of Illusions, Giant's House, Upside Down House, and Smash, and each exhibit will transport you to a world of fantasy and imagination. Use code BUCKETLIST30 for 30% off tickets!
Where: 6751 Hollywood Blvd, Los Angeles, CA
More information.
Embark on a Jet Ski Adventure to Catalina Island
LA is one of the best places to go jet skiing, with easy access to the ocean plus warm temps, and sunshine most days of the year. Take a spring jet ski adventure to Catalina Island and ride with dolphins, swim through beautiful caverns, and snorkel in crystal clear waters. This all-day excursion lets you experience all the wonder that exists in our offshore playground.
Where: 700 Queensway Dr, Long Beach, CA 90802
More information.
Travel Back to the Golden Age of Hollywood
Room Number 13 is a thematic, old-timey restaurant and cocktail lounge featuring entertainment from the Golden Age of Hollywood. Enter through a secret stairway in the lobby of this hauntingly charming "hotel" that leads you to the mezzanine, where you'll find a red-hued brothel-like restaurant waiting for you.
Enjoy classic cocktails and great food from one of the vintage velvet couches or art deco tables, and enjoy entertainment reminiscent of another time. This spring, you can enjoy themed nights like a 1940s Pin Up Dinner show, Magic in the Night, Sinatra Nights, Havana Nights, and more. Check the website for the full schedule of events!
Where: 6633 Hollywood Boulevard, Los Angeles, CA
More information.
Walk the Wildflower Trail at Diamond Valley Lake
Each spring, the super scenic Wildflower Trail of the Diamond Valley Lake opens briefly to the public! The 1.3-mile loop trail winds through fields carpeted with stunning wildflowers, providing views of deep blue arroyo lupines, purple Canterbury bells, yellow rancher's fiddleneck and more. Open Wednesday–Sunday, from 5:45 am until 5:00 pm.
Where: 2615 Angler Ave Hemet, CA
More information.
Hit a Rooftop Bar
Why have dinner inside when you can have it on a rooftop? LA is home to dozens of rooftop bars with gorgeous views no matter where you are in the city. Now that temperatures are hitting that sweet spot between not too hot and not too cold, it's the perfect time to grab drinks or book a dinner reservation with a view. For a lineup of all the best places, check out our guide to the best rooftops in LA.
Where: Various locations.
More information.
Take a Sunset Flight Tour
Soar high above the clouds this spring on a sunset flight tour of Los Angeles. The city is beautiful from any angle, but taking in the greenery and blooms from above is breathtaking. You'll get to see DTLA, the Dodgers Stadium, Griffith Observatory, and the Hollywood Sign from a totally new perspective for an experience you'll never forget.
Where: 4015 Santa Anita Ave, El Monte, CA
More information.
Take a Scenic Hike
Spring brings longer days and warmer weather, which is the perfect combination for getting outside and exploring some of the hiking trails around the City of Angels. Whether you're looking to chase the Escondido Canyon waterfall or hoping for a view of the Santa Monica Mountains at Topanga Lookout, there's a perfect scenic hike for you.
Where: Various locations.
More information.
Go on a Private Gondola Tour
Take a dreamy springtime cruise through Newport Harbor in a traditional gondola. Choose from a romantic couples cruise with shared apps (think: charcuterie boards, mozzarella kabobs, or Mediterranean bites), a dessert cruise with decadent cheesecake, or a casual pizza cruise with sparkling cider or mineral water.
Where: 200 Bayside Drive, Newport Beach, CA
More information.

Go Wine Tasting
Wineries are opening back up again, and California is *the* place to be when it comes to wine tasting. Experience a taste of Malibu with a Saddlerock Wine tasting flight paired with a cheese and charcuterie board! This preset flight includes a tasting note sheet to help guide you through your own wine tasting and two branded wine glasses to take home.
Where: Malibu Wines and Beer Garden: 23130 Sherman Way, Los Angeles, CA
More information.

Rent a Swan Boat at Echo Park Lake
Get outside and spend an afternoon pedaling around Echo Park Lake in a swan boat. The lake features an unbeatable view of the LA skyline and surrounding park. Go during the day and pack a picnic (food and non-alcoholic drinks are allowed onboard), or wait until sunset and take a night ride with the boats all lit up! You can even play an interactive Find & Seek Trivia game included with your boat rental.
Where: Echo Park Lake: 751 Echo Park Ave., Los Angeles, CA
More information.
Go Horseback Riding
Spring is the perfect time to experience LA in full bloom, and what better way to experience nature than from horseback? Take a guided horseback ride through the Hollywood Hills and see some of LA's most iconic landmarks, like the Griffith Observatory and Hollywood Sign. Schedule an evening tour to catch sunset views, or go on a Saturday or Sunday morning and round out your weekend at one of LA's best brunch spots.
Where: Sunset Ranch Hollywood: 3400 N Beachwood Dr, Los Angeles, CA
More information.
Take an Espresso Martini Mixology Class
Spring is the time for new beginnings, so why not learn something new, and try out an espresso martini mixology class? You'll learn all the tips and tricks of crafting this popular drink with the help of a private instructor. Enjoy a welcome drink upon arrival, plus the two cocktails you'll make in the class, alongside a selection of snacks!
Where: The Victorian: 2640 Main St, Santa Monica, CA
More information.
LIKE WHAT YOU'VE READ?
Never miss out on a new experience!
Create a Bucket Listers account to access exclusive offers and the latest news in your city