food & drink · arts & culture · music & nightlife · attractions & tours ·
Published May 11, 2023
San Diego's Ultimate 2023 Summer Bucket List
This summer bucket list is hotter than the sand at Coronado Beach. ☀️🏄🏼🌴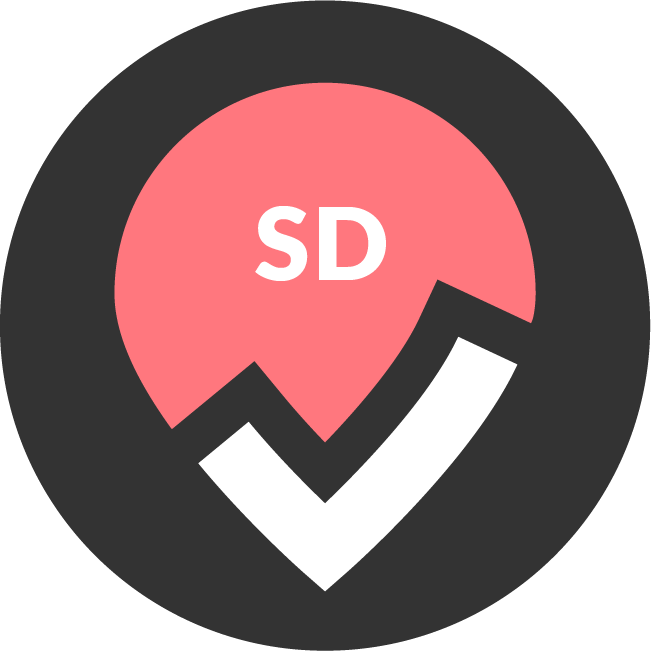 by San Diego Bucket List
We'll be the first to admit: San Diego has pretty perfect weather year-round. But there's no denying summer brings new energy to the area with long days on the water, warm summer nights at the beach, and hiking trails open for exploring.
We've rounded up all the events and activities you need to add to your 2023 summer bucket list in San Diego so that you can soak up every last drop of summertime. Grab some sunscreen, put on your shades, and get ready to make the most of summer 2023.
The Best Things to Do in San Diego This Summer
Soak up the Sun at Moonlight Beach
A classic for a reason, we have to start with the beaches. With 70 miles of coastline, San Diego has a whopping 31 beaches, offering residents a huge variety of sand and sea to enjoy. From family-friendly beaches to dog-friendly spots, wetlands to breathtaking cliff views, and beaches perfect for surfing, SD has it all!
One major crowd-pleaser is Moonlight Beach in Encinitas, a picturesque spot for sunbathing, swimming, and surfing. Visitors can also take advantage of the volleyball courts, picnic areas, and a grassy playground area for kiddos.
Where: 400 B St, Encinitas, CA
More information.
Attend Summer Concerts at Petco Park
Petco Park is kicking off its summer concert series with Logic and Juicy J on June 29, with performances running all season long! Check out one of the many musical acts at America's #1 Ballpark, including Slightly Stoopid and Sublime with Rome, Jimmy Eat World, Darius Rucker, Weezer, and more.
While many shows will take place in Gallagher Square at Petco Park, there will be a few special concerts right on the Petco Park playing field. To view the full concert lineup, or to purchase tickets, click here.
Sip Tiki Drinks on a Cruise Around the Bay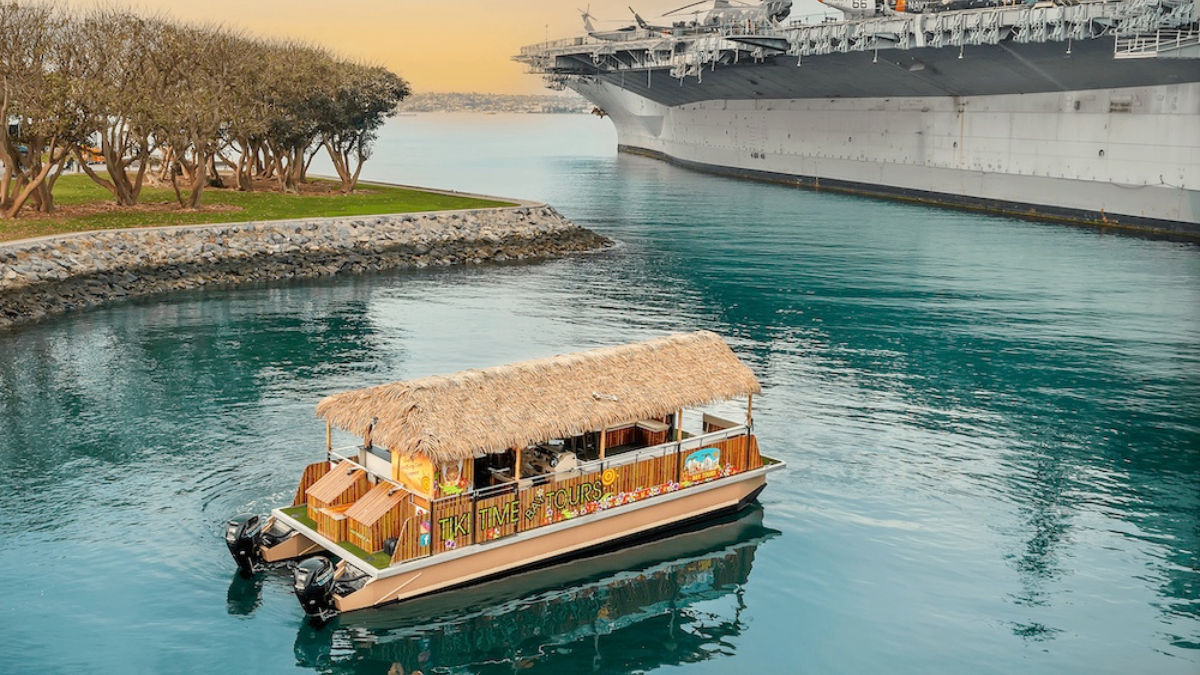 Don your Hawaiian shirts and hop aboard the Tiki-themed booze cruise! Sail with friends to see the Star of India, Coronado Bridge, Seaport Village, and more sights, all while enjoying the onboard bar and comedic staff.
Where: Marina; H & M Landing, 2803 Emerson St., San Diego, CA
More information.
Visit Graffiti Art Park
Located in a eucalyptus grove at the UCSD campus, the Graffiti Art Park is a place to express yourself and inspire others; it's an ever-changing and evolving outdoor art gallery. Stop by and enjoy the newest creations!
Where: 9500 Gilman Dr., San Diego, CA
More information.
Go for Tacos and Happy Hour on the Water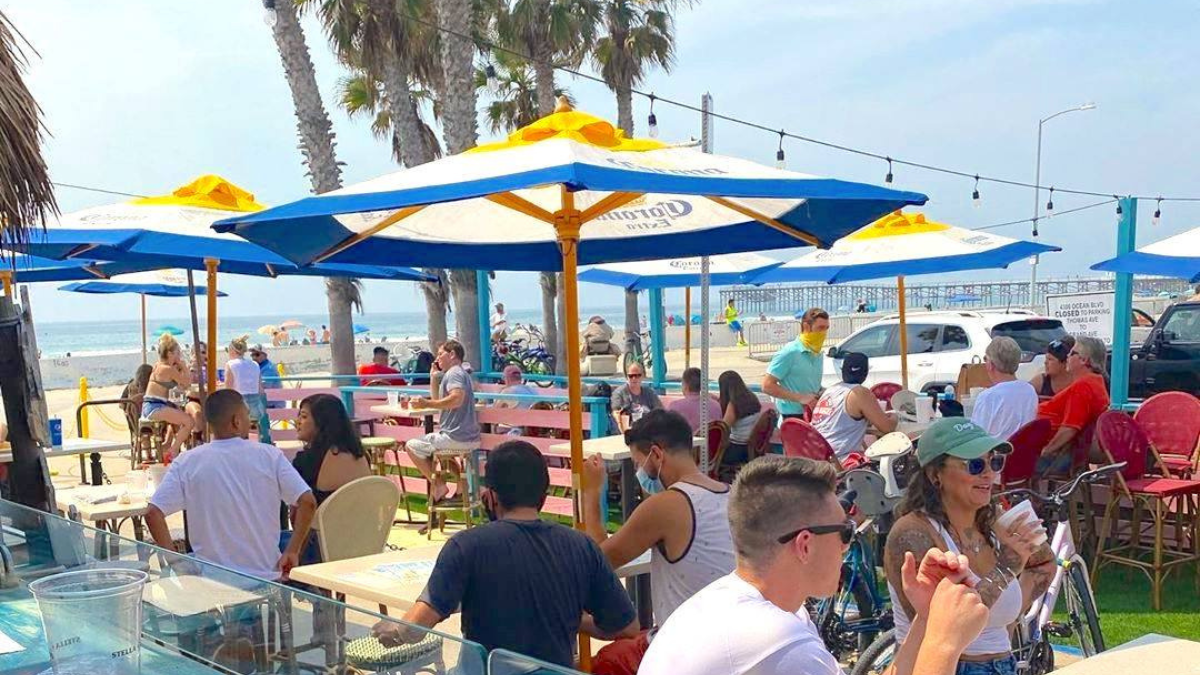 It's easy to understand why everyone loves the Baja Beach Cafe, as you can get "Frosty Mega Margaritas," sizzling fajitas, nacho mountains, and street-style tacos just steps from the ocean on a lively boardwalk. Friendly reminder that their stellar 2-for-1 happy hour takes place from 4 pm–7 pm Monday through Friday and 10:30 pm–12:30 am every night!
Where: 701 Thomas Ave, San Diego, CA
More information.
Go to a Comedy Brunch
What's better than Sunday Brunch? Sunday Brunch accompanied by live comedy. This summer, you can attend themed comedy brunches that include stand-up, lip-sync battling, trivia, costume contests, and more! The series includes a lip-sync battle brunch celebrating Magic Mike, a Marvel superhero brunch, a boozy Barbie show, and more. Gather the gang and indulge in flowing mimosa flights and a delicious breakfast spread while enjoying the ultimate Sunday Funday.
Where: Mic Drop Comedy: 8878 Clairemont Mesa Blvd San Diego, CA
More information.
Marvel at Harper's Topiary Garden
This lovely residential garden is available for passing views—and, trust us, it's worth seeing. The sprawling greenery has been lovingly sculpted by the owner Edna Harper into over 50 living shrub statues! Also called the "Edna Scissorhands" garden, it's become a local attraction you won't want to miss this summer.
Where: 3549 Union Street, San Diego, CA
More information.
Attend Twilight Concerts in Balboa Park
For 40 years, Balboa Park's Twilight Concerts have been a summer staple in the city. The series is back for another year with live music performances under the stars every Tuesday, Wednesday, and Thursday starting June 21. See the full lineup here.
Where: Spreckels Organ Pavilion: 2125 Pan American E Rd, San Diego, CA
More information.
Check Out Ballast Point's Tasting Rooms
They don't call San Diego the "Craft Beer Capital of America" for nothing! The case for visiting one of Ballast Point's three tasting rooms is strong; you and your group can enjoy locally-sourced dishes on a welcoming outdoor patio, along with tasting options and a wide selection of beers on tap.
Where:
Miramar Location: 9045 Carroll Way, San Diego, CA
Little Italy: 2215 India St, San Diego, CA
Home Brew Mart: 5401 Linda Vista Rd #406, San Diego, CA
More information.
Celebrate Pride at the Parade and Festival
On Saturday, July 15, early birds can start the celebration by running the parade route right before the parade starts in the annual Pride 5K—rainbow gear, tutus, and streamers encouraged! Others can join the 300,000 cheering supporters of the LGBTQ community at the official parade at 10 am, complete with colorful floats and parade participants in Hillcrest.
San Diego's biggest summer party kicks off on July 16 with the Festival in the Park! Celebrate diversity and inclusion in Balboa Park with community resources, booths, and four stages of live entertainment.
Where: Marston Point, Balboa Park 6th Ave. and Laurel St, San Diego, CA
More information.
Take a Brunch Cruise on the Bay

Enjoy a delicious brunch featuring a variety of gourmet dishes (think: seafood, made-to-order omelets, and carving stations), plus free-flowing champagne and mimosas, live music, and gorgeous views of the bay and downtown skyline.
Where: Broadway Pier: 990 N Harbor Dr., San Diego, CA
More information.
Day Trip to Coronado Island
For a mini island adventure this summer, we highly recommend Coronado Island! You can drive there over the San Diego-Coronado Bridge (with stunning views of the city), take a ferry from Downtown San Diego at the Broadway Pier, or hire a water taxi.
Start with a stroll through the Ferry Landing shops, and grab a coffee at Coronado Coffee Company. Then head to the golden sands of Coronado Beach, consistently titled "Best beach of the US." The north end is seated in front of the famous Hotel del Coronado, and you can experience the hotel's rich heritage through one of its history or ghost tours! Peruse Coronado memorabilia at Orange Avenue, and end your day with an enchanting dinner in the downtown area—The Henry is a great choice!
Bonus: Take the ferry back at sunset for extra magical views!
Rent Pedal Boats and Glow Boats
For a pleasant day on the water, explore the bay on a pedal boat! Perfect for a summer day with the family or as a date, the shaded boats are one of the best ways to see the gorgeous Point Loma area. For an illuminated after-hours cruise, opt for the Glow Boat Experience. You'll sail on a vibrant personal boat, lit inside and out with colored LED lights and a speaker on board, along with a guide through the serenely dark bay.
Where: Eco Pedal Boats: 2803 Emerson Street, San Diego, CA
More information Eco Pedal Boats and the Glow Boat Experience.
Pull Up to the Santee Drive-In Theater
For an old-school movie night, head to the drive-in movie theater in Santee! The giant screens show four current films a night, there's a snack bar on tap, and each car gets access to two different movies for the price of one! Grab your friends or a date, pack up some blankets, and arrive early on Friday and Saturday nights for prime spots to catch a flick under the stars from the comfort of your car. Check out the lineup here.
Where: 10990 N Woodside Ave, Santee, CA
More information.
Hike Around Cabrillo National Monument
Throughout the Cabrillo National Monument area, you'll find short trails with fantastic views, including a tide pool area, a whale lookout, a lighthouse, and more! We recommend the popular 2.5-mile Bayside Trail, with great views of the ocean, Ballast Point, the downtown skyline, Coronado Island, Tijuana, and gorgeous sandstone cliffs.
Where: 1800 Cabrillo Memorial Drive, San Diego, CA
More information.
See an Epic July 4th Fireworks Show
Get ready for the most spectacular display over SD Bay: the Port of San Diego Big Bay Boom 4th of July Celebration! Strategically placed barges off Shelter Island, Harbor Island, Embarcadero North, Marina District, and Coronado Ferry Landing will all set off fireworks simultaneously, promising an impeccably choreographed display lighting up the sky.
There are multiple places to see the show, and some spots offer transportation options. Check the site to find the best place to see the Big Bay Boom near you.
Where: Various locations.
More information.
Eat Breakfast on the Beach at Woody's
You'll love eating at this cozy classic with an Oceanfront patio on a boardwalk. Start your morning right with a latte, a delicious California scramble, or an award-winning burger just steps from the ocean. Located along the Pacific Beach boardwalk, the seating is fully outdoors, and almost every seat looks out over the ocean. There's even a covered patio upstairs with a scenic view of mission beach and the pier to the north.
Where: 4111 Ocean Blvd., San Diego, CA
More information.
Zip Around San Diego in a GoCar
Shake up your view of America's Finest City this summer by zipping around in an open-air electronic GoCar! You can tour Coronado, Old Town, and more with GPS-guided storytelling. Rentals vary from an hour to the whole day.
Where: 3918 Mason St, San Diego, CA
More information.
Go on the San Diego Seven Bridges Hike
Urban hiking still gets you out and moving like alpine hiking, but you also get unexpected, charming city views! Some of the trails along this route take you through San Diego's natural environment, too. As you might expect, you'll cross seven bridges across Hillcrest, North Park, and Banker's Hill—and the entire stroll is dotted with tempting coffee shops and eateries, should you choose to stop for a quick bite along the way!
Where: Start at the east side of Park Boulevard and Village Place at the Inez Grant Parker Memorial Rose Garden.
More information.
Celebrate National Chicken Wing Day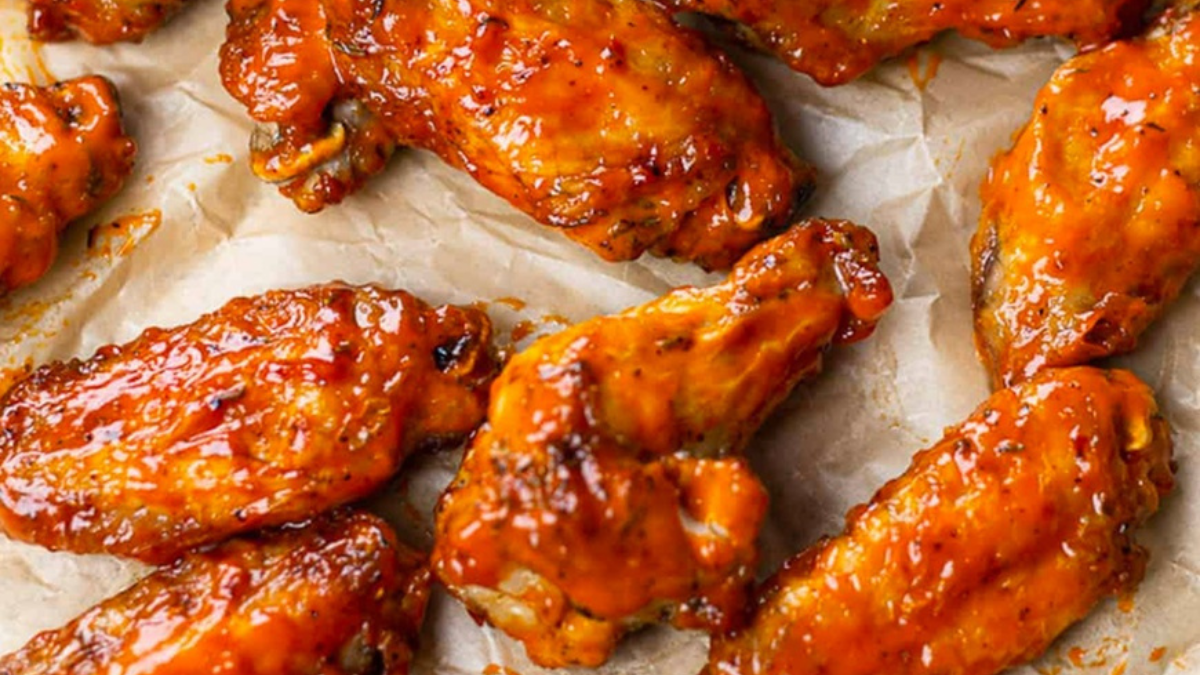 Celebrate all things delicious with unlimited wing samples, live music, and a fun atmosphere at the National Chicken Wing Fest on July 29! Attendees will also have the chance to participate in various contests and games, such as wing-eating competitions and wing-tossing challenges, for some epic prizes. Get your tickets now on Bucket Listers and indulge in a day filled with delicious wings and good vibes!
Where: Ruocco Park: 585 Harbor Ln, San Diego, CA
More information.
Watch the Sunset at Sunset Cliffs Natural Park
With carved coastal bluffs, arches, sea caves, and panoramic ocean views, this 68-acre park stretching along the Pacific Ocean is debatably the best spot to watch the sun go down in all of California. The surrounding area is residential, with a paved walkway bordering the cliffs, making parking and walking a breeze.
Where: Ladera St, San Diego, CA
More information.
Cool Off With a Sweet Treat
For the ultimate summer cold treat, check out Pop Pops, which serves up beautiful, gourmet paleta— Mexican ice popsicles made from fresh, natural fruits. The menu features a variety of flavors, including Passionfruit, Mangonada, and Guava Cheesecake, but you really can't go wrong, no matter your choice.
Where: 1740 India St, San Diego, CA
More information.
Have a Picnic at Kate Sessions Park
For a picturesque spot to enjoy stunning sunsets and laidback picnics, check out Kate Sessions Park, located in the heart of Pacific Beach. This sprawling, beautiful green space is perched atop a hill and boasts panoramic views of the city skyline, bay, and ocean all at once. With ample picnic areas and plenty of space to handle crowds, Kate Sessions Park is the perfect place to unwind with friends on a summer day.
Where: 5115 Soledad Rd, San Diego, CA
More information.
Take in the Views from Mt. Soledad
A San Diego staple: take a sunset drive up to Mt. Soledad! It offers an iconic view of the entire city of La Jolla and the Pacific Ocean. The drive up is a scenic look at all the unique architecture of the city as well. A huge white cross marks the highest point on the hill and is the spot with the best views, which extend in all directions.
Where: 6905 La Jolla Scenic Drive South, La Jolla, CA
More information.
Sail on the Triton Catamaran
Cruise through San Diego Bay on a catamaran and enjoy fresh air, great music, delicious drinks, and gorgeous views! The Triton boasts a spacious open dance floor, a 13-seat bar, and even a built-in waterslide on private charters. Each cruise is 2.5 hours and will take you on an epic guided cruise through San Diego Bay, down to Glorietta Bay, and back.
Where: 2700 Shelter Island Dr., San Diego, CA
More information.
Have a Bonfire on the Beach
If you ask us, there's no better way to spend a warm summer night in San Diego than around a bonfire! Text your crew, grab some marshmallows, pack some blankets, and head to a beach near you! Pacific Beach, Mission Beach, and Ocean Beach all come equipped with fire pits! P.S. It also makes for a cozy date night!
Where: Various locations.
More information.
Learn to Make Classic French Macaroons
When you need a break from the heat, head indoors and try your hand at making French macarons. This interactive class will teach you the art of making the classic Parisian treats. No experience is necessary, and all equipment and ingredients are provided. You'll also explore different flavor profiles and filling variations to make your macarons stand out. Perfect for baking enthusiasts and first-timers alike!
Where: Courtyard by Marriott: 595 Hotel Cir S, San Diego, CA
More information.
Ride the Pink Party Boat
Have the ultimate party experience on the water aboard the Pink Party Boat. With a Captain at the helm, you and your friends can enjoy a 2-hour tour of beautiful San Diego Bay while sipping on your favorite drinks. This is the most vibrant way to celebrate any occasion, from bachelorette parties to birthdays.
Where: 2803 Emerson St, San Diego CA
More information.
LIKE WHAT YOU'VE READ?
Never miss out on a new experience!
Create a Bucket Listers account to access exclusive offers and the latest news in your city