food & drink · arts & culture · music & nightlife · attractions & tours · outdoor activities ·
Published May 10, 2023
LA's Ultimate 2023 Summer Bucket List
West coast, best coast. Here's how to have the best summer in Los Angeles. ☀️🏄🏼🌴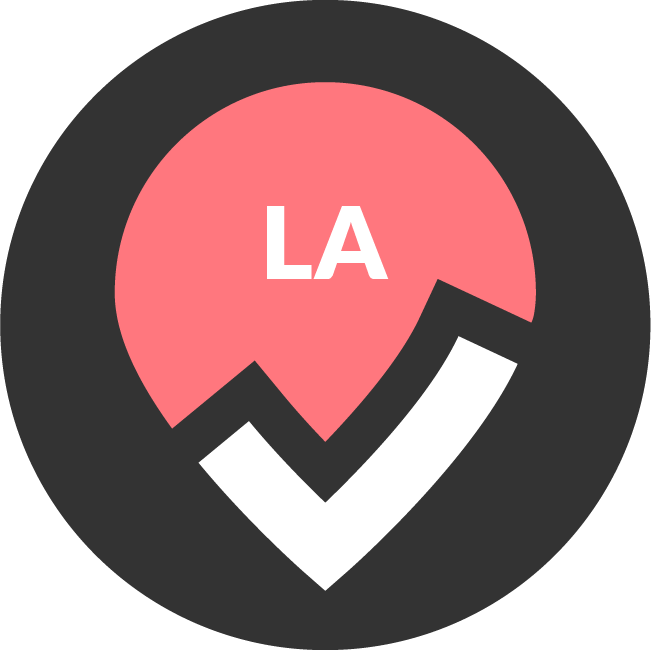 by Los Angeles Bucket List
While the LA climate may have us in a summery mindset 365 days a year, there's something about the season between May and August that just hits differently.
With the season's return comes summer Fridays, rooftop happy hours, boat trips, beach days, National Park adventures, music and street festivals, and more. It can be hard to know what to do first.
Lucky for you, we've rounded up the top events and activities happening across Los Angeles this summer so you don't miss any of it!
The Best Things to do in LA This Summer
Catch the Sunset at El Matador State Beach
El Matador Beach is one of the three beaches within Robert H. Meyer Memorial State Beach. It's also probably the most popular—and for good reason. The cliff-footed beach is known for its stunning sunsets over the bluff top. Head to the parking lot at dusk to take in the view from above. You'll get a great overview of the whole beach. P.S. Pack a picnic and enjoy a fun outdoor date night.
Where: 32350 Pacific Coast Hwy, Malibu, CA
More information.
Watch a Movie on the Water at Boat Cinema
Have a magical night at Boat Cinema, LA's only beach movie party, where guests can enjoy cult classics like Jaws, Top Gun, and Clueless from personal mini boats on the sparkling Castaic Lake!
Reserve a mini electric boat or bring your chairs and enjoy beach seating. Pack a picnic or have one on your boat prepared for you. You can even get a one-of-a-kind snack boat offering boat-side service and pizza delivery!
Where: Castaic Lake Headquarters: 32132 Castaic Lake Dr. Castaic, CA; Parking Lots 1 & 2
More information.
Walk the Venice Canals
Did you know you can walk the Venice canals right inside LA County? They are located off 25th Street in Venice Beach! The area is a neighborhood of houses that line four canals about a quarter-mile long each. On the sides of each are bridges and paths you can walk to experience the unique views—the perfect activity for a leisurely summer night.
Where: 200 Linnie Canal, Venice, CA
More information.
Grab Rooftop Drinks
Catch us rooftop hopping all summer with Bloody Marys from Terra at Eataly, light bites with DJs spinning at High Rooftop Bar, and exotic handcrafted cocktails from Broken Shaker—plus so much more. For a more comprehensive tour of the best rooftop to grab drinks in LA, check out our Guide to LA Rooftops.
Where: Various locations.
More information.
Take a Kayak Tour or Surf Lesson
Experience the best of SoCal's outdoor water adventures with a kayak tour, surf lesson, or Malibu beach surf tour! Kayakers will paddle through stunning coastal waters on a guided tour and see unique sail and power boats along with local wildlife (sea lions, dolphins, and a wide variety of birds).
Looking to catch some waves? Drop by for surf lessons led by an expert. Whether you're an expert, a beginner, or somewhere in between, everyone will learn something new and have a good time doing it.
Where:
Kayak or Paddle Board: Marina Del Rey, Parking Lot 11: 14101 Panay Way, Marina Del Rey, CA
Surfing lesson: Venice Fishing Pier: Los Angeles, CA
More information.
Celebrate LA Pride
LA Pride is one of the largest LGBTQ+ Pride celebrations in the world, and this year it will be headlined by Grammy award-winning powerhouses Megan Thee Stallion and Mariah Carey.
The festival will also feature a fantastic lineup of food and drinks, local vendors and LGBTQ+ exhibitors, a large sober space, giveaways, Erotic City for the leather community, and Trans Galleria, highlighting the art and creativity of the LA trans community! You won't want to miss it.
Where: LA Historic Park: 1245 N. Spring Street, Los Angeles, CA
More information.
Attend a Summer Music Festival
There are so many great concerts and shows coming to LA this season. Check out Hot Summer Nights featuring Shaggy and TLC in June, or relive your emo days at Sad Summer Fest, headlined by Taking Back Sunday in July.
Where: Various locations.
More information.
Eat at Malibu Farm and Walk the Pier
The Malibu Farm Restaurant is a fresh, full-service restaurant with a bar menu full of specialty cocktails. Eat up, then walk it off with a stroll along the pier for the ultimate summer evening. You can also opt to check out the Newport location at Malibu Farm Lindo, complete with a home goods shop and coffee and ice cream bar!
Where: 23000 Pacific Coast Hwy, Malibu, CA
More information.
Try the Long Beach Water Bikes
There's an all-new (dry!) way to cruise the sparkling waters of stunning Alamitos Bay in Long Beach, California—on a Hydrobike. See the golden coast views, local wildlife, and SoCal skies on either a sunny day ride, a sunburst sunset ride, or even an LED-lit glow ride beneath the stars.
Where: 164 N. Marina Dr, Long Beach, CA
More information.
Go for a Swim at the Annenberg Beach House
For days when it's just too hot to enjoy a meal outside or a nice walk in the park, take things poolside. The Annenberg Beach House in Santa Monica is so much more than just a public pool. With lounge chairs, tables and umbrellas, beautiful beach views, and pristine waters, it's the perfect place to take a dip on a hot summer day.
Where: 415 E Pacific Coast Hwy, Santa Monica, CA
More information.
Tour the Mosaic Tile House
Start summer in LA with some color—visit the iconic 1940s home that's covered tip to tail in multi-colored tiles and splintered-glass mosaics. The house is open from 12 to 3 pm on Saturdays and only by reservation.
Where: 1116 Palms Blvd, Venice, CA
More information.
Root for the Dodgers
Root, root, root for the Dodgers…or the brews and hotdogs if that's more your thing! America's largest baseball stadium also hosts weekly Friday Night Fireworks and Taco Tuesdays, plus hosts specialty nights like LGBTQ+ Pride Night on June 16.
Where: 1000 Vin Scully Ave, Los Angeles, CA
More information.
Go on a Jetski Adventure to Catalina
Ride a Jetski from LB to Catalina Island in this all-inclusive rental adventure! The all-day experience starts with a cruise through crystal clear waters toward Santa Clarita Island, where you'll stop to play and swim with dolphins, whales, and sunfish and enjoy a dazzling cavern swim.
You'll also be treated to 2.5 hours of free time on the island—for lunches, hiking, and relaxing—then depart the island to be back at Long Beach by 4 pm.
Where: 700 Queensway Dr, Long Beach, CA
More information.
Attend a Summer Wine Festival
Get ready for the 2023 LA Wine Fest to open its gates! Enjoy flowing wines, craft brews, and lifestyle goods with all of Southern California at this much-loved summer festival. The spacious 4-acre location, found by the harbor and near the Queen Mary, has loads of grassy areas and room to roam, taste and relax.
Come for the dozens of wineries and breweries providing over 200 wines to sample—stay for the tasty food trucks, live music on the main stage, and games.
Where: Harry Bridges Memorial Park: 1126 Queens Hwy, Long Beach, CA
More information.
Spend an Afternoon Go-Karting on Ice
Shake up the summer with a slightly wintery at the LA Kings Valley Ice Center. Cool off with some Karting on Ice, where you and the crew can race around the arena while it glows with special effects lighting, and the music is bumping for an adrenaline-filled session.
Where: LA Kings Valley Ice Centre: 8750 Van Nuys Blvd, Panorama City, Los Angeles, CA
More information.
Watch an Outdoor Movie
Return to the grass for fan-favorite films projected on a giant inflatable screen, a delicious food truck lineup, and nightly live music and games. Doors open at 5:30 pm with a live band on at 6:45 pm and movies beginning at 8 or 8:30 pm.
Special events slated for this year include Golden Girls Night, a Harry Styles Party and "Don't Worry Darling '' showing, and a celebration of Juneteenth with a cult classic film by Spike Lee and a marketplace curated by Cool Ass Black Woman. Themed bars, dance parties, and more will complement each event.
Where: Various locations.
More information.
Try a Croffle and Cereal Cone from Bumsan
Summer and ice cream go hand and hand, but you know LA's going to roll out the most aesthetically stunning cones around. Don't skip a stop in here this summer to try the original creators of the Croffle and cereal cones.
Where: 534 S Western Ave, Los Angeles, CA
More information.
Rent a Party Yacht with Friends
Rent this vibey 59-foot Island Boat for up to 12 people to turn any occasion into a celebration! The private boat rental includes paddleboards, complimentary water, and a kitchen to use—plus a karaoke system!
Where: 13701 Fiji Way, Dock 55, Marina Del Rey, CA
More information.
Road Trip to Joshua Tree National Park
California is no stranger to national parks, with Joshua Tree being a fan-favorite among Angelinos. The desert landscape with sky-high rock formations and its namesake tree make Joshua Tree an outdoor playground of sorts year-round. With hiking trails varying in difficulty and accessibility, there's truly something for every outdoor enthusiast.
Check out more of our favorite day trip destinations near Los Angeles if you're in the mood for a mini escape from the city.
Where: 6554 Park Boulevard, Joshua Tree, CA
More information.
Spend the Day Wine Tasting
Have fun sipping your way through a variety of wines during an exclusive tasting experience at Malibu Beer & Wine! Tickets include a pre-set flight for two with a tasting note sheet so you can remember your favorite sips, plus a cheese and charcuterie board to nibble on and branded glassware to take home.
Where: Malibu Wines and Beer Garden, 23130 Sherman Way, Malibu, CA
More information.
Listen to Jazz at LACMA Every Friday Night
Celebrate LA's finest jazz musicians with free outdoor concerts at LACMA, presented every Friday night from April to November. The area is a lovely place to grab an open seat and picnic on the grounds while listening, and the free concerts have hosted some of LA's finest jazz musicians.
Where: 5905 Wilshire Blvd, Los Angeles, CA
More information.
Ride in a Vintage VW Bus on a Wine Tour in Malibu
Sip Malibu's best vintages on a vintage VW Bus! The hippie-dream tour bus will pick you up with snacks and drinks for the ride. Then, you'll depart along the most famous and iconic beaches in California and the Malibu area.
The tour will stop at local vineyards (some with private tasting rooms), at beautiful overlook areas, and cruise around the canyons. Bonus: you'll get two wine bottles to take home.
Where: Malibu Wine Hikes, 32111 Mulholland Hwy, Malibu, CA
More information.
Dine at Openaire
Dine inside the lush second-floor greenhouse of the Line Hotel patio and take in the idyllic scenery and garden. Led by two-Michelin star chef Josiah Citrin, you'll find a menu that reflects fresh ingredients and the melting-pot culture of LA. We're particular fans of the slow-roasted ocean trout for dinner, but their brunch staples of soft omelets, pancakes, and cornflake-crusted french toast are a great way to start a summer weekend.
Where: 3515 Wilshire Blvd, Los Angeles, CA
More information.
Take a Private Sunset Flight over LA
Take the idea of playing tourist to new heights! Experience the city from a new perspective as the sunset flight tour flies you above Downtown Los Angeles, Dodger Stadium, Griffith Observatory, Hollywood Sign, and much more! The 45-minute flight can include champagne for a $60 add-on.
Where: Sunset Flights 4015 Santa Anita Ave, El Monte, CA
More information.
Check out a Street Festival
Whether you're seeking food-centric, nationality-based, music or art-focused street fairs, there's a festival for everyone in LA. From May to September, make sure to catch one of the many vibrant happenings this season. Find them all in our ultimate guide to LA's street festivals.
Where: Various locations.
More information.
Take a Rail Bike Tour

Tour the citrus and avocado groves of the sundrenched Ventura County on Railbikes, an electric and pedal-powered two-person bike that rides safely on tracks. You'll stop through Prancer's Farm for fresh produce and animal encounters and take in the breathtaking scenery of SoCal on your guided tour.
Where: Santa Paula Train Depot: 200 North 10th Street, Santa Paula, CA
More information.
Have a Spa Day at the Now
For days when you need a break from the hot, bustling city, there's a positively magical way to take the edge off. Treat yourself to a spa day, and enjoy a signature Swedish massage or a soothing hemp balm rub at The Now, with locations across the city.
Where: Various locations.
More information.
Take a Brew Boat Tour Through Newport
Join the ultimate aquatic pedal party! Patrons will cruise the picturesque Newport Harbor on a one-of-a-kind, electric-powered pedal boat while enjoying their favorite beverages with friends and family. Reserve a seat or two on one of their public tours, or book a whole boat for any special occasion, like birthdays or team outings.
Where: 2901 West Coast Hwy., Newport Beach, CA
More information.
LIKE WHAT YOU'VE READ?
Never miss out on a new experience!
Create a Bucket Listers account to access exclusive offers and the latest news in your city