Published Invalid Date
LA's Ultimate 2022 Fall Bucket List
Don't let the temperatures fool you—it's crunchy leaf season. 🍂🎃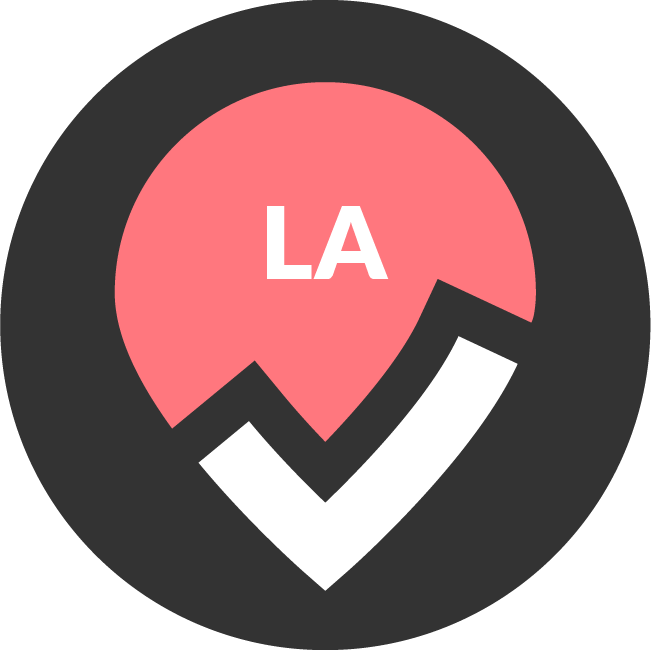 by Los Angeles Bucket List
Los Angeles may not be known for frosty seasons, but it certainly does autumn and spooky season like nowhere else. We're talking immersive Hollywood escape rooms, glittering botanical gardens, and authentic Oktoberfest celebrations all in the heart of LA. Plus, haunted thrills that only the epicenter of the entertainment industry could conjure up.

As the hot SoCal summer fades and the leaves begin to change, we've rounded up 16 of the best fall activities around Los Angeles.
Underwood Family Farms Fall Harvest Festival
Underwood Family Farms has fall activities every day of October. During the week, stop by to browse its gigantic pumpkin patch or pick your own. On the weekends, get ready for themed days filled with live entertainment to get you into the seasonal spirit.
Where: 3370 Sunset Valley Rd., Moorpark
For more information on Underwood Family Farms.
See the Fall Foliage at the Descanso Gardens
Get your dose of golden leaves and autumnal beauty just minutes away from Downtown LA. Descanso Gardens is blooming, and their special seasonal events "Carved" and "Enchanted Forest of Light" are back for the 2022 season!
"Carved" is up first from Oct. 7th-31st and will include sculptures, pumpkin-carving demos, fall-fun bites and sips, and a mile-long walk brimming with pumpkin displays. This year, guests can also enjoy UV black light experiences and a special Día de los Muertos installation at the amphitheater.
Where: 1418 Descanso Dr, La Cañada Flintridge
For more information on Descanso Garden events.
Experience Whisky X | October 7
Indulge in one of the finer things in life, with this premier whiskey tasting and music festival. There are over 60 brands and cocktails available, plus a chic cigar lounge, food trucks, and complimentary hair-and-beard trims.
Where: Magic Box / The Reef: 1933 S Broadway, Los Angeles
For more information on Whisky X.
Take the Los Angeles Haunted Hayride
Ride through an immersive world of ghosts, psychopathic clowns, and vicious demons with LA's world-famous haunted hayride. Back for its 10th year, guests can take the thrilling adventure through the magical horrors afflicting the town.
Where: 730 Crystal Spring Dr., Los Angeles
For more information on the LA Haunted Hayride.
Halloween Dance Parties | October 28-29, 31
Head to the iconic Skybar in West Hollywood for epic themed dance parties atop the Mondrian Hotel on Halloween weekend. Choose between a retro disco-themed dance party with music inspired by ABBA, The Bee-Gees, Blondie, and more, or come in costume for a classic Halloween dance party with DJ Eric Sharp. Better yet, why choose just one? Come for both!
Where: Skybar at the Mondrian: 8440 Sunset Boulevard, West Hollywood
For more information on Halloween Dance Parties.
Find your way out of a haunted hotel
There's a chilling new experience in Hollywood this season: Escape Hotel, the world's largest escape room attraction. Find your way through an entire hotel, where each room is a different, haunting escape challenge. Luckily there's an equally impressive cocktail lounge and restaurant to celebrate your brave escape afterward.
Where: 6633 Hollywood Blvd., Los Angeles
For more information on Escape Hotel Hollywood.
Immersive King Tut
Opulence, royal intrigue, and centuries-old historical secrets—experience it all at Immersive King Tut! The world touring exhibit takes you on a mythical journey through the Egyptian afterlife, and King Tut's journey through the underworld. Will he triumph and bring his people eternal light and prosperity?
Where: 6400 Sunset Blvd., Los Angeles
For more information on Immersive King Tut
Lavender Nights at 123 Farm
During September and October, 123 Farm lights up a part of the lavender fields and century-old olive grove. Stroll through, and then enjoy a sit-down dinner among the lavender and twinkling lights. A full dinner menu is available along with lavender sweets and drinks. Or, rent a private s'mores pit and spend an evening by the fire.
Note: Parking passes must be purchased online in advance. 123 farm will no longer be selling parking passes on a walk-in basis, due to high demand.
Where: 10600 Highland Springs Ave., Cherry Valley
For more information on Lavender Nights at 123 Farm.
The Amazing Cirque Brunch
Come one, come all to the only circus brunch in the world! Guests enjoy a decadent prix-fixe brunch meal, and a full cirque theater show with sword swallowers, contortionists, psychics, DJs, and more, along with the always welcome bottomless mimosas.
Where: 6627 Hollywood Blvd., Los Angeles
For more information on the Amazing Cirque Brunch.
Visit the Norco Pumpkin Rock
Did you know that a giant jack-o-lantern painted rock sits 1.7 miles above the hills of Riverside and Norco? Check it out for yourself, along with the sweeping Horsetown.
Where: Vandermolen Drive, Crestview Dr., Norco, CA
Dia de los Muertos
Dia de los Muertos starts on November 1st this year, and LA has lots of ways to celebrate. Hollywood Forever will host its annual celebration on October 29th, with a children's plaza, cultural performances, altars, art exhibitions, aztecs, arts and crafts, plenty of food vendors, and costume contests.
The 10th Annual Dia de los Muertos Festival in San Pedro will be held on October 23rd, and will feature live music, altar competitions, craft vendors, an outdoor beer garden, and more!
Olvera Street is home to a colorful celebration that takes place over nine days. This free event is family-friendly and there are a plethora of activities to participate in, from a 5k race to face painting to altars and processions.
Grand Park will host a 12-day public art display to celebrate the holiday. Visitors are invited to contribute to the community altar and stroll through displays of professionally crafted altars from local artists and community members.
This Dia de los Muertos party includes themed cocktails atop the beautiful rooftop of the Highlight Room overlooking the LA skyline. Guests can also indulge in free tacos from Tacos 1986 and a delicious dessert all while dancing the night away with a live DJ.
Catch a Scary Movie at Slasher Cinema
Join Street Food Cinema at the Million Dollar Theater for an 80s & 90's Halloween experience including an underground haunted walkthrough, photo ops, music, and games! Enjoy popcorn and a full cash bar at this 21+ event. Costumes are highly encouraged, you may even win a few prizes!
Where: Million Dollar Theater: 307 S Broadway, LA
For more information on Slasher Cinema.
Trick or Drink your way through Santa Monica | October 28-29, 31
What's the adult version of trick or treating? Trick or drinking, obviously. Barcrawlerz is a Santa Monica Bar Crawl like no other. Featuring the best drink specials and bars in town, Trick or Drink gets you into any of the participating bars with no cover, plus drink specials all night. Just check in at Britannia Pub to get your wristband and map with participating bars, and have fun!
Where: Britannia Pub: 318 Santa Monica Blvd Los Angeles
For more information on Halloween Bar Crawls.
Escape Halloween | October 28-29
For the party monsters among us, this interactive EDM music festival is an absolute thrill thanks to monstrous artists like Martin Garrix, Marshmello, and Tiësto, among others. In addition to four music stages, explore various themed zones for an array of food, drink, and entertainment options. Costumes encouraged!
Where: 689 S E St., San Bernardino
For more information on Escape Halloween.
Oktoberfest at Fairplex
Get transported to Bavaria, Germany in the heart of LA at this rowdy and authentic celebration of the world's largest beer festival. Eat authentic German food, dance to "Oom Pa Pa" music, play games, and of course, guzzle down some German beer. Happening Friday and Saturdays between October 7th—22nd.
Where: Fairplex: Gate 17 off Fairplex Dr., Pomona
For more information on Oktoberfest.
Attend the Great Gatsby Party | Nov 11-12
Celebrate the roaring 20s at the decadent Great Gatsby Party in the Majestic Downtown. There will be live music, aerialists, theatrical acts, showgirls, elegant decor, and flowing drinks—don't be the one thing missing.
Where: 650 S Spring St., Los Angeles
For more information on the Great Gatsby Party.
Celebrate Spooky Season at Truly LA
Swing by Truly LA for unique and seasonal hard seltzers and a series of fall-themed events you don't want to miss. From a Buffy the Vampire Slayer trivia night to weekly Sunday night scary movie screenings, to an epic Halloween Party, Truly LA has everything you need for a successful spooky season.
Where: 216 S Alameda St., Los Angeles
For more information on Truly LA.
Street Food Cinema
Street Food Cinema hosts LA's largest outdoor movie series with cult favorite fall films like Nightmare on Elm Street and E.T. Combined with gourmet street food, games, and live music, Street Food Cinema is an entire experience. Available in multiple locations, with food trucks in each spot, it's the perfect spot for an elevated fall picnic date.
Where: Locations vary, check the screening schedule.
For more information on Street Food Cinema.
Dining in the Dark
Switch things up with a night in the dark, where you can focus solely on taste, smell, and sound. Guests are invited to select their favorite drinks and are then ushered into a secretive dining room where they are blindfolded during a two-course meal. The menu is secret, but attendees can select either meat or vegetarian dishes, and allergies and dietary requirements can be catered to. Happening October 7th and 8th by reservation only.
Where: 1156 N Highland Ave., Los Angeles
For more information on Dining in the Dark.
Angel City Oktoberfest | October 2
On October 2nd, Angel City Brewhouse will transform into a classic German Beer Hall. Swing by for pretzels, brats, and beer, and enter stein-hoisting and sauerkraut-eating contests for a chance to win prizes. Don't forget to snag your very own Angel City Ceramic Stein before you go!
Where: 216 S Alameda St., Los Angeles
For more information on Angel City Oktoberfest.
Nights of the Jack
The epic Halloween wonderland in the Santa Monica mountains is back to delight. Grab friends and family (all ages welcome) to view the thousands of artfully hand-carved and glowing pumpkins in the King Gillette Ranch in Calabasas. Plus, experience their live pumpkin carver, souvenir shop, food trucks filled with fall treats, and seasonal cocktails from their "Spookeasy Bar."
Where: 26800 Mulholland Hwy, Calabasas
For more information on Nights of the Jack.