arts & culture · music & nightlife ·
Published November 8, 2023
Miami's Ultimate 2023 Winter Bucket List
The best holiday events and must-do winter activities in Miami. 🌴🎅
by Miami Bucket List
Winters in Miami are far from frosty, but the city offers tons of activities to rev up the holiday spirit, including must-try sweets, decorated zoos, holiday villages, and much more. Residents can even enjoy the world's largest holiday theme park in tropical weather! Check out our ultimate winter bucket list for all the magic the city has to offer this season.

The Best Winter Activities and Holiday Events in Miami
Watch the Winterfest Boat Parade
The Seminole Hard Rock Winterfest Boat Parade is the "best show on H2O" and the traditional kickoff to the South Florida holiday season! This one-of-a-kind parade of beautifully decorated boats of all sizes is a can't-miss extravaganza. With over a million viewers along the 12-mile route, the parade where the floats really float is a Fort Lauderdale institution.
Where: 512 NE 3 Ave, Fort Lauderdale, FL
More information
Experience "Nutcracker! Magical Christmas Ballet"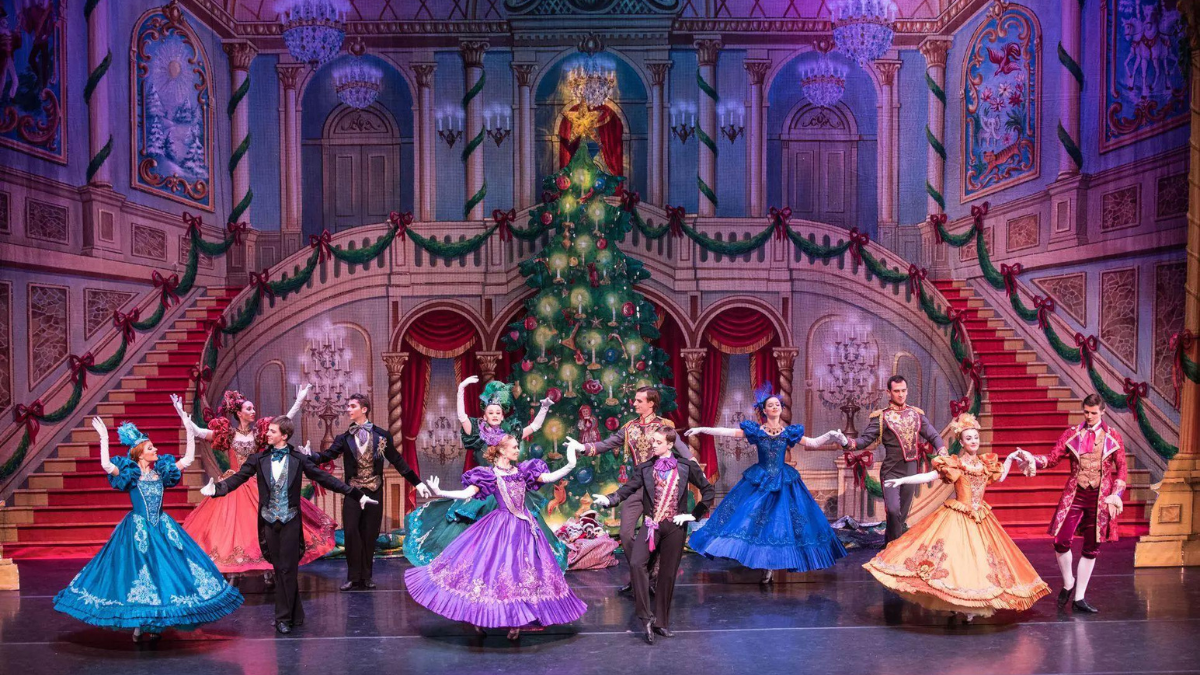 Everyone's favorite Christmas performance is back at the Jackie Gleason Theater with Sugar Plum fairies, sword fights, snowy adventures, and more. Experience the extraordinary international cast and Ukrainian Principal Artists performing at the peak of classical European Ballet and be transported by the magic of jaw-dropping acrobatics, larger-than-life puppets, and stunning hand-crafted sets and costumes.
Where:
The Fillmore Miami Beach at Jackie Gleason Theater: 1700 Washington Ave, Miami Beach, FL
More information
Explore the Garden of Lights at Flamingo
See 60 acres of tropical paradise, with over 3,000 rare plants and trees—all glowing with tens of thousands of lights. This special nighttime viewing event features decorations and holiday scenes adorning the Arboretum and garden pathways of the Flamingo Gardens, along with nightly musical light shows! The Flamingo Cafe will also be serving holiday treats and beverages.
Where: 3750 S Flamingo Rd, Davie, FL
More information
Visit the Golden Girls Kitchen
The Golden Girls Kitchen has finally made its way home to Miami! Pull up a chair and revel in this custom, detailed dining experience inspired by the girls' favorite iconic Miami hangouts, as well as other memorable moments from the beloved franchise. Make sure to grab a themed cocktail and a slice of cheesecake, and enjoy Drag Brunch every Sunday and Golden Girls After Dark every Saturday!
Where: 301 NW 23rd St, Miami, FL
More information
See POMP, SNOW & CIRQUEumstance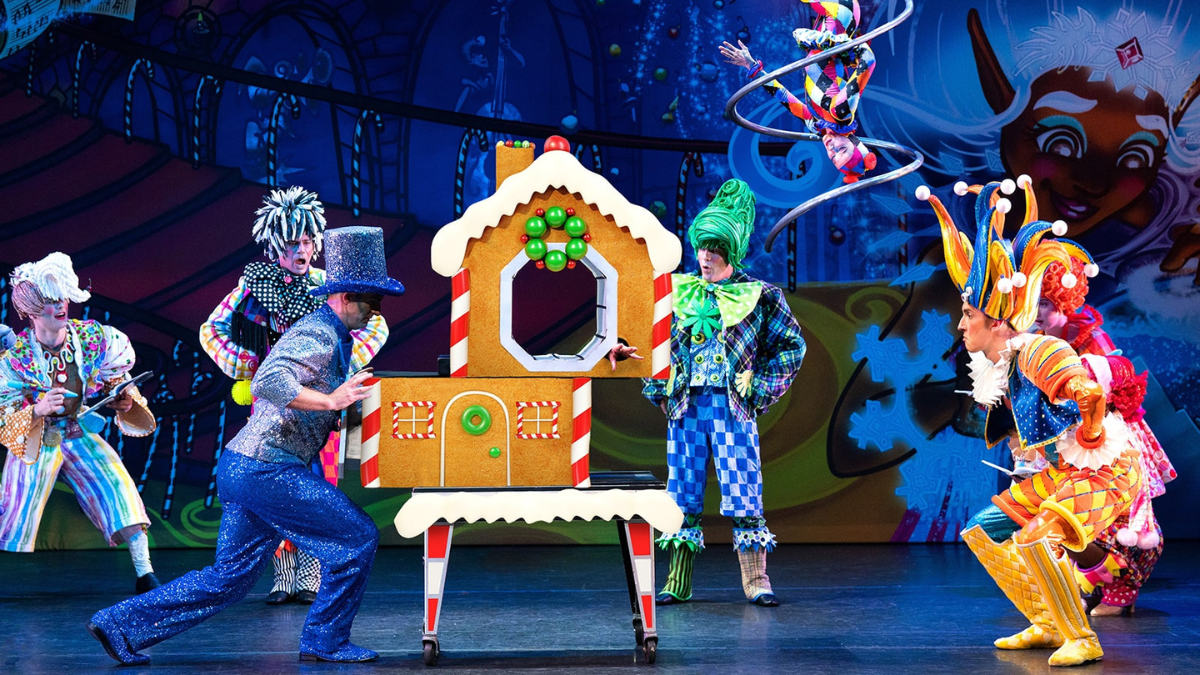 This unique show coming to the Diplomat Beach Resort has it all—the razzle-dazzle of Broadway, the tinsel and glamour of Hollywood, and loads of holiday magic sprinkled throughout. Adapted from the 9-time award-winning book & 7-time Telly Award holiday film, you'll see aerial acts, gravity-defying circus performances, spellbinding magic, skating, cycling, and more!
Where: The Diplomat Beach Resort, Great Hall Theatre: 3555 S Ocean DR, Hollywood, FL
More information
Spend an Evening at Pinecrest Gardens' Nights of Lights
Pinecrest Gardens transforms into a wonderland of thousands of twinkling lights strung around the botanical landscape, with storytime every night, face painting, and a vintage train display, plus pajama and Christmas sweater-themed nights, beer tastings, silent discos, and more! Running from December 9 through January 6.
Where: 11000 Red Road, Pinecrest, FL
More information
Catch Holiday Movies Under the Stars
Watch Home Alone on December 13 or 29 and sip on wine as you soak up panoramic views of Miami's skyline and sink into a comfy outdoor chair. When the film begins, you'll be able to live completely in your favorite movie moments with wireless headphones and a stunning view of the cinema's state-of-the-art LED screen. Popcorn and other snacks are also available at the concession stand!
Where: Rooftop Cinema Club South Beach: 1212 Lincoln Rd, Miami Beach, FL
More information
Check Out the Deering Estate Holiday Decor
The Deering Estate always goes all-out with themed holiday decor. This year's theme is "Holidays in Wonderland, A Lewis Carroll Story," and the decor will feature whimsical holiday decorations that will bring to life the colorful characters and topsy-turvy world of Wonderland like Alice, White Rabbit, Mad Hatter, and the Queen of Hearts. The Historic Holiday Decor will be on display daily from November 24 through January 7!
Where: The Deering Estate at 16701 SW 72nd Avenue, Miami, FL
More information
Attend the Symphony of Lights Holiday Celebration at Gulfstream Park
See all of Gulfstream Park illuminated with 250,000 LED lights, set to the sounds of holiday tunes in 10-minute light shows at the top of every hour from 7–10 PM. After you enjoy the beautiful lighting ceremony, switch to shopping and dining to top the night off at Gulfstream Park Village. Happening November 11 through December 31.
Where: Gulfstream Park Village at 901 S. Federal Hwy, Hallandale Beach, FL
More information
Wander through Zoo Lights Miami
See Miami's tropical zoo glitter and glow this holiday season at Zoo Lights, featuring over one million lights. From November 25th until December 30th, guests can enjoy the 26-ft tall LED tree, giant animal lanterns (and some animal appearances!), visits from Santa, and "Snowman River Boat" rides to boot—all with hot cocoa and cookies in hand.
Where: 12400 SW 152 St. Miami FL, 33177
More information
Grab Hot Chocolate and Churros from Latin Cafe
We may not be donning winter coats and shoveling snow in December, but when the temperature drops below 65 degrees, we will absolutely be lining up for hot chocolate and churros. Head to Latin Cafe in Brickell, Le Jeune, or Hialeah and treat yourself to an order churros served with dulce de leche and a cozy cup of cocoa on the side.
Where: Multiple locations
More information
Have a Blast at Santa's Enchanted Forest
The largest Christmas-themed amusement park and carnival in the world is back! Thousands of visitors come to experience the magic of South Florida's tallest Christmas tree, millions of dazzling lights, and live shows and carnival rides for the whole family. Happening November 8 through January 7.
Where: Hialeah Park at 3100 E 4th Ave, Hialeah FL
More information
Spend a Day at Pinto's Farm Winterland
Grab your family, friends (and fur babies!), and visit Pinto's Family Farm-turned-Winter Wonderland! Enjoy seasonal treats and unlimited paddle boat rides under the holiday lights.
Where: 14890 SW 216th St Miami, FL
More information
Shop the Bayfront Holiday Village
Bayfront Park transforms into an iconic holiday shopping and entertainment destination for locals and tourists alike. Get your skate on at the waterfront Bayskate Miami, sip on a Peppermint Mojito, and take a photo with Santa, all while you cross off your shopping list.
Where: 301 Biscayne Blvd, Miami FL
More information
Explore the Exhibitions at Art Basel
Art Basel is Miami's most anticipated art event of the year. From December 8 through 10, leading galleries from five continents will be displaying works by masters of Modern and contemporary art, as well as work from up-and-coming artists. From visual arts to print to film, there's something for everyone to appreciate at Art Basel.
Where: Various locations. Check the website for participating galleries and museums.
More information
Taste Test at the Chocolate Festival
If you have any post-holiday blues, we have a way to cheer you up. Taste your way through chocolate confections, desserts galore, and even savory bites, all while enjoying live pairing activities, classes, and demos at the annual Chocolate Festival! Running January 20 and 21.
Where: 10901 Old Cutler Road, Miami, FL
More information
Indulge in Opulence at the Great Gatsby Party
A celebration perfectly timed with the centennial of the Roaring Twenties, this year's Great Gatsby Party takes place at The Historic Alfred I. DuPont Building on January 12 and 13. Consider your ticket the key to an era of absolute decadence and excess. Enjoy an array of phenomenal performances with live music, aerialists, theatrical acts, dancers, contortionists, showgirls, stiltwalkers, and more!
Where: 169 E Flagler St, Miami, FL
More information
Dine at Grass and Salt: A True Farm-to-Table Experience

This winter, Tinez Farms will host Grass & Salt events, which are unforgettable dinners under the stars where you'll savor a true farm-to-table journey. In the season of comfort food and seasonal feasts, grab a seat at their long, decorated tables at the farm that makes for very picturesque moments. Guided farm tours are included!
Where: Tinez Farms: 16405 SW 177th Ave
More information
Volunteer or Donate to a Worthy Cause
There's no better way to celebrate the season of giving than helping those in need. Miami is home to dozens of incredible charities like Hope for Miami, which works to help children and youth in the Miami area. There's also Feeding South Florida, which aims to fight hunger by providing food assistance to those who need it, and you can volunteer with Women of Tomorrow. Find a cause that resonates with you, and spend some time giving back this season.
Where: Various locations
LIKE WHAT YOU'VE READ?
Never miss out on a new experience!
Create a Bucket Listers account to access exclusive offers and the latest news in your city