Published Invalid Date
The Best Things To Do In New York City This January
Start 2022 right with all the best things to do this month in NYC. 🗽❄️🧥🍷
by New York Bucket List
You've conquered lockdowns, safely rung in 2022 in style, and now want to keep the good energy flowing into the new year. Good thing you can count on the greatest city on earth to have you covered with exciting events all winter long.
There's Restaurant and Broadway Weeks, a brand new Winter Village on Governors Island, and rentable, rinkside igloos to enjoy! Check out our guide to the best events and things to do this January in New York City, below:
See Machine Hallucination NYC: ARTECHOUSE Exhibit (Ending 1/17)
Machine Hallucination—Artchehouse's inaugural NYC exhibit in the fall of 2019—made a glorious return this winter season. Commissioned by ARTCHEHOUSE of Refik Anadol, MH: NYC is a kaleidoscope-esque time and space exploration into the greatest city in the world's past and potential future.
When: Nov 2nd—Jan 17
Where: 439 W 15th St, New York
For tickets to the ARTECHOUSE NYC.
Explore the Holiday Market in Midtown
The Winter Village in Bryant Park—the largest market in the city—is partially open through March! The Holiday shops close January 2, but the rink deck shops are open through March 6. Whether you're looking for some late holiday shopping and gathering—or simply to enjoy a skate session with rinkside eats and drinks at the Lodge—we highly recommend enjoying a snowy January day here.

And for an extra cool touch, enjoy festive food and drinks just steps from the ice skating, surrounded by midtown skyscrapers. Available all January, for 90 minute sessions Monday through Sunday.

When: The Rink: Monday–Thursday: 8 AM—10 PM, Friday–Sunday: 8 AM — 11:30 PM
The Lodge: Monday – Thursday: 10am-10pm, Friday – Sunday: 10am-11pm
Where: Bryant Park, 42nd Street and Sixth Avenue New York, NY 10018
For more information on the Winter Village at Bryant Park.
Attend the Wizard Beer Festival on January 22
Don't miss what's brewing at this event. Hosted at the Stitch Blue Bar (known for amazing costume parties), by Bucket Listers and Viral Ventures (known internationally for their immersive events), this Wizard Beer festival is set to be a magical spectacle. All those who enter will be greeted with a beer, four tasters and a variety of themed activity stations. Plus you'll be surrounded by magicians, dry ice spectacles and DJ's to keep the energy mystically thrilling. Robes and other fantasy attire is 100% encouraged.
When: Jan 22nd, 11 AM-7 PM
Where: 247 W 37th St, New York, NY 10018A
For tickets to the NYC Wizard Beer Festival.
Snow Tube and Drink Some Brews at Mountain Creek
Mountain Creek snow tubing is an excellent way to escape the city and spend a thrilling day in the snow. On Saturday and Sunday evenings you can hop on the NYC Tubing & Brewery bus to enjoy a 2 hour night snow tube session, finished with a drop at the local brewery for a delicious dinner and award winning Mountain Creek brews—all before being comfortably dropped back in NYC.
When: Trips run most Saturdays and Sundays all winter long.
Where: Pickup locations:
1st: Adventure Cafe, 85 Delancey St, Lower East Side
2nd: West 45th & 11th Ave
For tickets to the NYC Snow Tubing and Brewery Trip.
Eat 5-star meals at NYC Restaurant Week (January 18 - February 13)
Twice a year, hundreds of New Yorkers dine on the city's best restaurant meals for a fraction of regular costs.
The list of participating restaurants will be available in early January, with reservations opening January 11. Last year, the summer 2021 program introduced a trio of pricing options ($21, $39, $125), of which restaurants could offer during lunch, dinner or both. We can't wait to see the 2022 offerings, and enjoy 5 star, three-course meals that won't break the bank!
When: January 18th-February 13th
For more information and participating restaurants for New York Restaurant Week.
Take the Mountain Creek Ski Bus
For a more all day affair, the Mountain Creek snow bus picks up skiers and snowboarders bright and early most Saturdays to deliver them to the mountain slopes. Whether you just want a ride, or want access to equipment rentals and lift tickets—there's a package for you.
When: Fridays, Saturdays, and Sundays all winter long.
Where: Pickup locations:
1st: 41 Union Sq West (Corner of 17th & Broadway)
2nd: W 45th and 11th Ave (directly across the street from Gotham Market).
For tickets to the Mountain Creek Ski Bus from NYC.
Take a handmade gnocchi or biscotti class
Looking for a unique night out or to pick up a new skill? Try this (newly in-person) Italian cooking class! With no experience needed from you—you'll learn to make savory, handmade herb gnocchi, brown butter and spinach gnocchi, and soft polenta all in the same spot. These classes have a lighthearted vibe, and they encourage guests to BYOB. And, if you have a sweet tooth, don't miss their super sweet biscotti and crème brûlée class.
When: January 11th, 12th, 19th and 25th at 6:30 PM
Where: Hyatt House Chelsea, 815 6th Ave
For tickets to the handmade Gnocchi class.
Have a Karaoke or Game Night in a Heated Bubble
Taste classic barbeque with craft beer and an all-American whiskey list in a heated, outdoor bubble this winter! Bucket Listers has partnered with Route 66 to offer you exclusive pricing for either "Karaoke in an Igloo" or "Game Night in the Igloo!" Seat up to ten people for $75 per person (which goes towards your final food and beverage tab), and enjoy either Nintendo, board games or karaoke machines within! This all within your personal, strung lit igloo, complete with heated blankets and a mini electric fireplace.
When: From January 17th to March 31st, the seating time is 1 hr 45 mins max
Where: 46 Stone St, New York, NY 10004
To book Heated Bubbles on Stone Street.
Attend Wine Fest in Brooklyn or Chelsea
For all the Big Apple grape lovers—this is your fest. Whether you prefer a smooth red blend, white or sweet rosé (or all of the above), there'll be variety for you to sip and sample at the 2022 Wine Festivals. It'll feel like you're traveling the globe glass in hand, without ever leaving NYC. Tickets include a souvenir sample cup, samples of wine for the entire session, great music and access to vendors & merchandise.


When:
Brooklyn: Sat, January 15, 1 PM – 4:30 PM
NYC: Sat, January 29, 11 AM — 9:30 PM

Where:
Brooklyn: The Brooklyn Expo, 72 Noble Street Brooklyn, NY 11222
NYC: The Altman Building, 135 W 18th St, New York, NY 10011


For tickets to Brooklyn Wine Fest or NYC Wine Fest
For more information on the NYC Wine Fest.
See a spectacular show during Broadway Week (January 18 - February 13)
Were Restaurant Week and Broadway Week scheduled for the same time in order to fulfill our dreams of the ultimate dinner and a show? Possibly—and it's awesome.
Broadway Week New York City, officially named NYC Broadway Week℠, is the best time of year to save big on a magical performance. Get two-for-one tickets to some of the city's hottest shows, which will be announced January 11 when tickets go on sale.

Where: January 18 - February 13

For tickets to NYC Broadway Week.
Attend Wine and Comedy Night at Liberty Bistro on January 19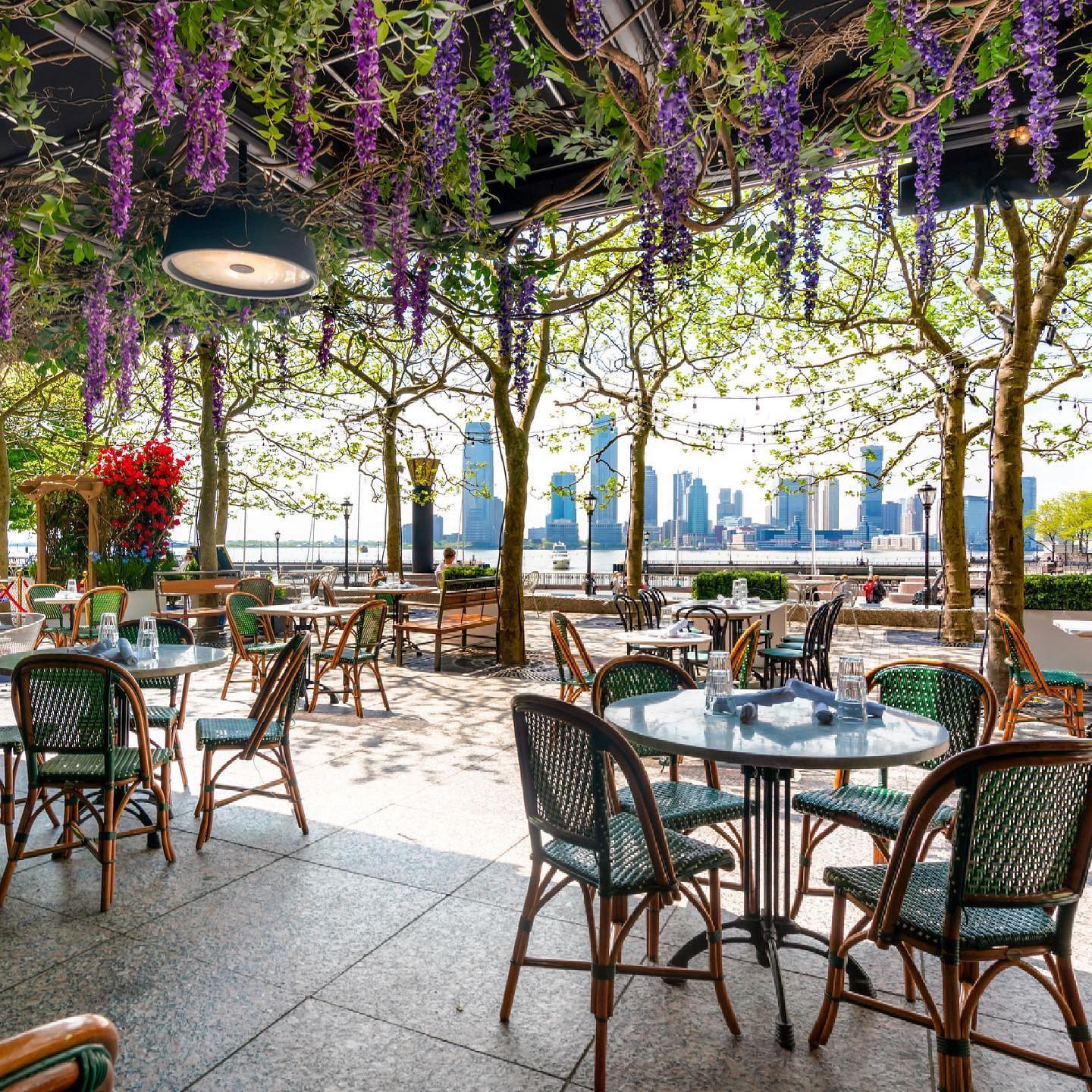 Bucket Listers is excited to partner with Le District to offer you exclusive wine tasting with a comedy performance in the french-inspired Liberty Bistro dining room! Enjoy four tasting glasses selected by Michelin Starred Sommelier Jacob Daughtery, two imported french cheeses, and a wine class with the show.
When: January 19th, 7:30 PM
Where: 225 Liberty St (Located in Le District) New York
For tickets to the Wine and Comedy Night.
LIKE WHAT YOU'VE READ?
Never miss out on a new experience!
Create a Bucket Listers account to access exclusive offers and the latest news in your city