Published Invalid Date
The Best Things to Do in Chicago This January
Start 2022 with all the best things to do this month in Chicago. ❄️🏙🐻‍❄️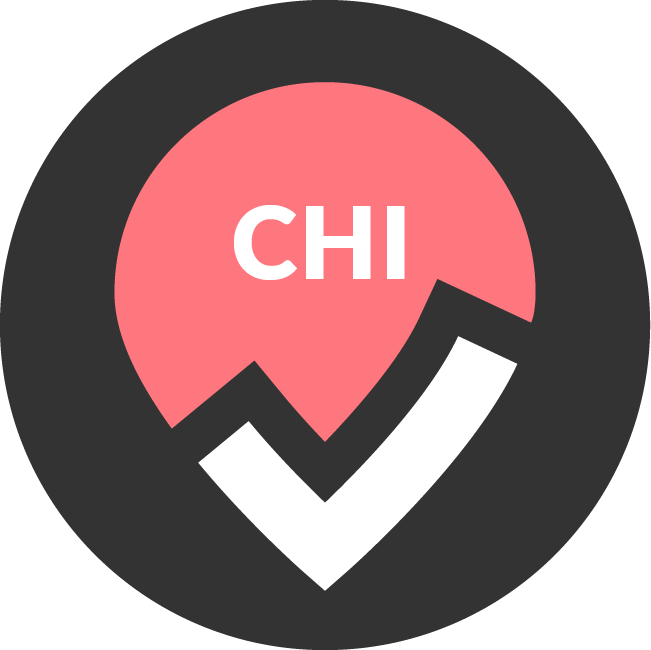 by Chicago Bucket List
You've powered through the Chicago winter in style, conquering lockdowns, holiday shopping, and rung in 2022—you deserve an awesome January to keep the good times rocking. From live events to cocktail pop ups—Chi-town has you covered this month.
For all the best events and activities happening in Chicago for January, read on:
Attend the Wizards Beer Festival on January 30
If the HP universe is less your speed, there's still another perfectly magical beer festival for you! Don your robes and enter the Empirical Brewery on Jan 30th to be surrounded by magicians, dry ice spectacles, local DJ's and much more fantasy and magic goodness.
When: Jan 30th, 11 AM—7 PM
Where: Empirical Brewing, 1801 W Foster Ave
For tickets to the Chicago Wizards Beer Festival.
Have a Night Out at the Drunk Shakespeare Experience
The speakeasy of theater: this hidden venue in a library is where five classically-trained actors meet as members of "The Drunk Shakespeare Society." After one performer downs an impressive five shots of liquor, they attempt to perform a major role in a Shakespearean play, and the remaining four sober actors just try to keep the script on track. Every show is different depending on who is drinking—and there's always craft cocktails on tap for the guests.
When: Mon—Sun, 5 PM—9 PM
Where: The Lion Theater 182 N Wabash Ave
For tickets to the Chicago Drunk Shakespeare experience.
Have a Very Harry Winter
Does winter make anyone else think of snowy holiday scenes from Hogwarts?! Now, you can really feel the magic at Replay Lincoln Park with their holiday bar pop-up: A Very Harry Winter! Grab a Buttered Bier and enter "The Great Hall," decked out with candles, snow and magical custom artwork from the popular Harry Potter series. Featured events inside the pop-up range from a Yule Ball Tuesday 12/21 to Harry Potter trivia contests every Thursday! You'll also be able to shop a variety of magical treats, hearty meals and cocktails!
When: Open daily until Jan 31st, 12 PM — 11 PM
Where: Replay on 2822 N. Sheffield Ave
For tickets to Chicago's Very Harry Winter Pop Up.
See the Winter Flower Show at the Garfield Park Conservatory
The stunning Chicago's Garfield Park Conservatory, aka the "landscape art under glass," is one of the largest botanical conservatories in the US. Year-round, visitors can view the lush flora and tropical temperatures indoors and over 10 acres of outdoor gardens. Continuing in January, their winter flower show "Serenity" is all about bringing a feeling of tranquility to visitors after some hectic years. Come to be surrounded by pink poinsettias, white and silver foliage, and pleasant aroma therapy throughout the blooming room.
When: Wednesdays 10am-8pm and Thursday through Sunday 10am-5pm.
Where: 300 N. Central Park Ave.
For reservations of the Garfield conservatory.

Ice Skating at the Maggie Daley Park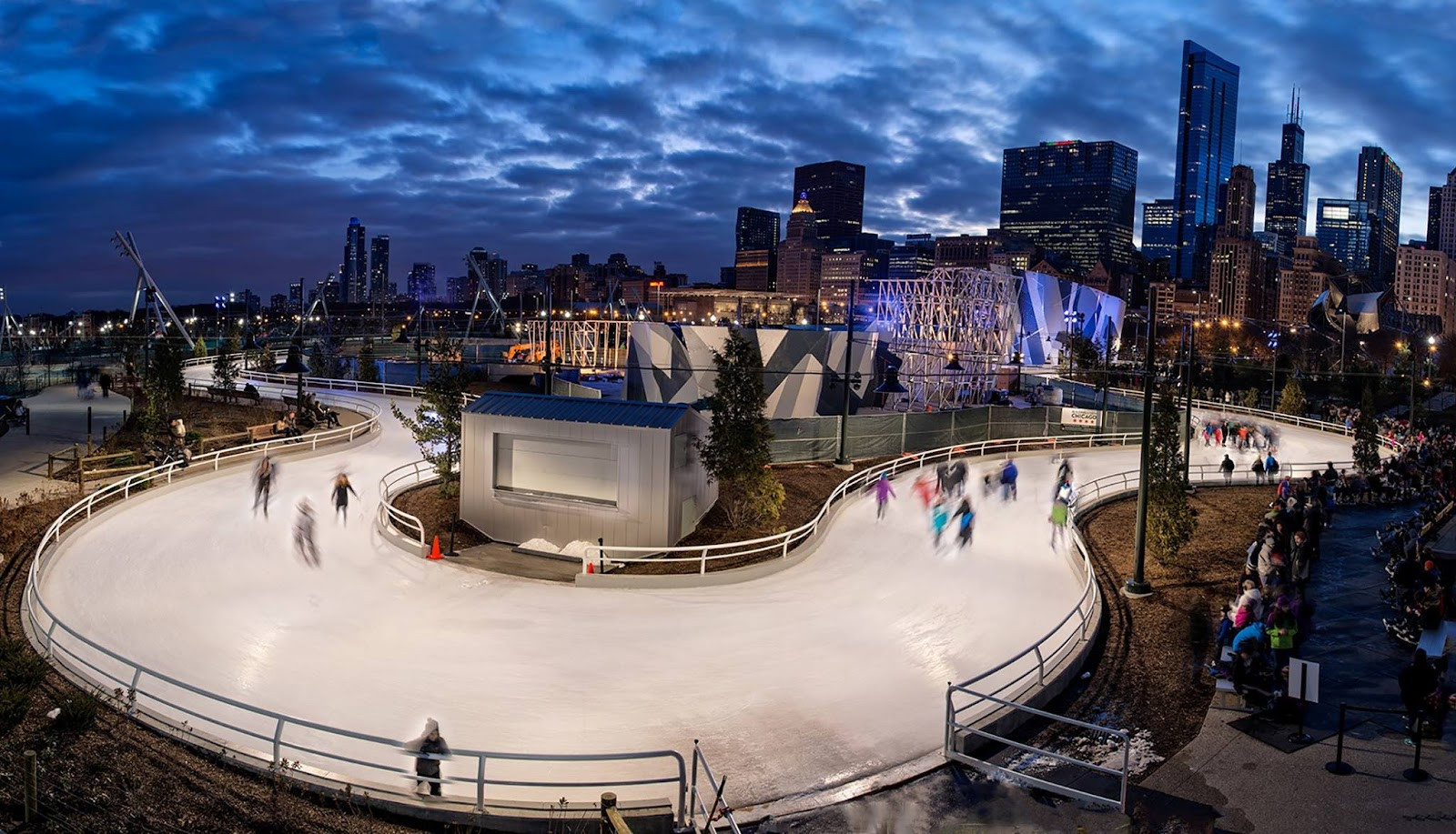 The Maggie Daley Park is open for gliding all through March 13th! And this year, skaters can do so over the incredible Dutch artist, Vincent Van Gogh's post-impressionist work. From the folks behind "Immersive Van Gogh," the ribbon rink will feature larger-than-life static designs inspired by Gogh's "Starry Night" and "Sunflowers" series embedded in the ice. The quarter mile long loop will be open daily for various sessions all January, weather permitting.
When: Open until March 13th, 11 AM–1 PM, 2 PM–4 PM, 5 PM–7 PM and 8 PM–10 PM; weather permitting.
Where: 337 E Randolph St
For tickets to ice skating at Maggie Daley Park.
Take Yoga Classes at Immersive Van Gogh Chicago
Enjoy a yoga class while bathed in full-room projections of the animated, jaw dropping works of the legendary Vincent Van Gogh! A yoga instructor will lead participants of all levels through a 35 minute flow. And, each workout is choreographed in harmony with the music, sounds and lights of the art show around you.
When: Wed, Sat, and Sun
Where: Lighthouse Artspace, 3418 W Armitage Ave
For tickets to Yoga class at Immersive Van Gogh Chicago.
For regular tickets to Immersive Van Gogh Chicago.
Go on a Chicago Snow Tubing and Brewery trip
Wilmot Mountain snow tubing is one of the best ways to step away from the city for a thrilling nature-scape. Each Saturday night Chicagonians can hop on the Chicago Snow Tubing & Brewery Bus for a 2-hour night tubing session in the mountains, followed by a stop in at the local brewery for dinner before being dropped back in the city.
When: Most Saturdays all winter long.
Where: Pickup location 100 W. Randolph Street on the corner of N Clark and W Randolph (Near the PNC Bank).

For tickets to Chicago Snow Tubing and Brewery Bus.
Skate and Bumper at Winterland at Gallagher Way
Though it's offseason for The Cubs, Winterland at Gallagher Way is still open as an awesome hangout spot in Wrigleyville. After the Christmas Market closes December 31, the space continues to host an ice skating rink through February 20 and they'll introduce ice skating bumper cars! Bump, slide and spin on the rink Monday through Thursday from 5—9 PM, Saturdays from 5—9 PM and Sundays from 3—7 PM. The cost is $15 for a 10-minute ride.
When: Open daily 7 AM to 10 PM
Where: 3636 N Clark St
For more information on Winterland at Gallagher Way.
Attend a pop-up based off of "The Office"
From the folks behind "The Friends Experience," comes one for The Office fanatics (so, all of us, right?). The pop up experience is a nostalgic walk through that makes you feel like you're in the thick of things as a Dunder Mifflin employee. The experience contains 17 rooms of recreated show sets, including Michaels office, Ryan's closet, Schrute Farms, and more. Guests will even be able to recreate the epic Kevin chili spill!

Where: 540 Michigan Ave, Chicago, IL 60611
For tickets to The Office Experience.
Have an Alice and Wonderland Cocktail Experience
Come in from the cold and warm up with no ordinary tea party. Join this immersive cocktail experience, where you'll solve riddles, make two on-theme bespoke cocktails, devour "eat me" cake just like Alice herself—all under the watchful gaze of the Mad Hatter in this 90 minute, immersive experience.

When: Wed—Sun, varying times.
Where: The Galway Arms, 2442 N Clark St
For tickets to Chicago's Alice and Wonderland Cocktail Experience.
Watch Stand Up Comedy at the Laugh Factory
Chicago standup is back better than ever! Grab a ticket to the Laugh Factory to see a great mix of today's biggest names, and local comedy stars—each ready to deliver a belly laugh to shake away any winter blues you may have.
When: Sunday - Thursday Shows: $15 (originally $20), Friday or Saturday Shows: $20 (originally $30)
Where: 3175 N Broadway
For tickets to comedy at the Laugh Factory.
See Disney's Frozen at the Cadillac Palace Theater
From the producer of The Lion King and Aladdin, Frozen, the Tony-nominated Best Musical, has arrived at the Cadillac Palace theater. This Chicago Broadway show will feature the songs you know and love from the original movie, plus a dozen new tunes. Oscar winner Jennifer Lee, Tony and Olivier Award winner Michael Grandage (director), and Tony winner Rob Ashford (choreography) round out the team behind the stunning performance. In sum: you don't want to miss this star studded theatrical experience.
When: Through January 22, 2022, 2 hour and 15 minute run time with intermission.
Where: 151 W Randolph St
For tickets to Disney's Frozen Broadway in Chicago