food & drink · attractions & tours ·
Published August 14, 2023
The Best Places to Work Remotely in Philadelphia
When WFH gets old, these spots will shake up your routine. 👩‍💻☕️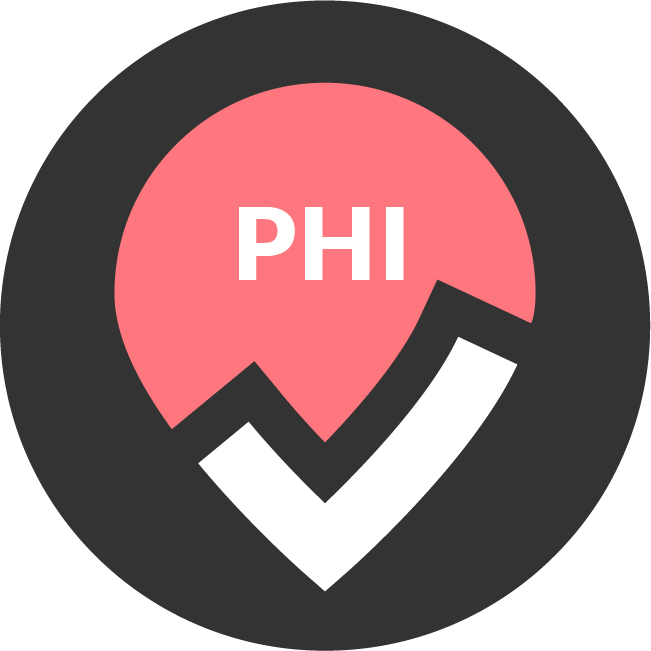 by Philadelphia Bucket List
Remote work has undeniably boomed in recent years. While many people enjoy the ability to work from the comfort of their couches, a change of scenery can be beneficial for beating burnout.
If you're in the mood to switch out of your pajamas for a day, Philadelphia has plenty of options for you to explore. From quiet cafes to bustling bookstores, this list has a remote working haven for whatever your vibe is.
One Shot Cafe
This rustic coffee shop has plenty of seating, reliable wifi, and, of course, all the coffee to keep you fueled while working. Located in Northern Liberties, One Shot Cafe has a cozy environment where you can feel free to set up shop with your laptop. An extensive brunch menu compliments its caffeinated offerings, with small bites to keep you satisfied throughout the day. Step upstairs to browse the cafe's library, and take a break on its accompanying plush armchairs.
Where: 217 W George St.
For more information on One Shot Cafe.
Elixr Coffee
Elixr Coffee has been repeatedly named among the best coffee shops in Philly, and for good reason: The cafe sources, roasts, and brews its own beans. Take your pick between its four Philadelphia locations — or try them all! — and you'll find each offers something unique while still delivering an elevated experience. Camp out at the wooden communal table at the West Philly location, or work at the bar at its Roastery and Cafe spot to watch the baristas expertly operate its espresso machine. You can't go wrong working remotely from any of its sites.
Where: 207 S Sydenham St. (Center City); 315 N 12th St. (Roastery and Cafe); 3675 Market St. (West Philly); 1600 Market St. (16th + Market St.)
For more information on Elixr Coffee.
Chapterhouse Cafe & Gallery
If you're in need of inspiration, head over to Chapterhouse Cafe & Gallery. Its walls are lined with work from local artists, making it feel like you're sitting in a museum. Plus, the art changes each season, so you'll always have ample creativity to draw from. This cafe isn't just known for being art-centric; its menu also shines. Organic, fair-trade coffee is served all day, with pastries and smoothies also offered. The space features several rooms of seating, from a traditional table and chair to comfy couches, so you can enjoy some of Philly's own art while working.
Where: 620 S 9th St.
For more information on Chapterhouse Cafe & Gallery.
The Monkey & The Elephant
A cafe with a cause, The Monkey & The Elephant is a place to connect with the community — which tends to be nearly impossible while working from home. This coffee shop is a registered nonprofit that employs former foster youth, and every purchase supports its mission of providing opportunities to young adults. It has plenty of options available for purchase, like brewed coffee and espresso-based drinks, home-made baked goods, and paninis that will keep you fueled while working. Though it's currently closed for indoor dining, you can enjoy the warming weather and sit in its refreshing garden space.
Where: 2831 W Girard Ave.
For more information on The Monkey & The Elephant.
Machine Shop
Have you been bit by the travel bug after being stuck at home for so long? If you're itching for an international experience, you might be surprised to hear you don't have to actually leave South Philly to feel it. Working remotely from this French-inspired boulangerie and patisserie can almost pass for the real thing — just try its perfectly crusted baguettes or sweet and savory tarts. Everything is crafted in-house, with ample seating to enjoy the delicacies as you get some work done.
Where: 1901 S 9th St.
For more information on Machine Shop Boulangerie.
The Post
For a change of pace, head over to The Post. Stretching about 7,000 square feet, this eatery is part sports bar, part game hall. This spot is ideal for the night owls who prefer to get work done later in the day. Sip on a $5 cocktail or local drafts, or browse through its menu full of hearty sandwiches and sides. Feel free to break up your work with a game of skeeball or pool — now that's what we consider a break.
Where: 129 S 30th St.
For more information on The Post.
Her Daughters Cafe
Her Daughters Cafe is the perfect spot to post up for or a cozy cup or afternoon work session. While the cafe is closed on Mondays, you can stop by from Tuesday through Sunday at 7am to 3pm. Remote workers with a sweet tooth will be pleased by their menu full of pastries and desserts, such as bread pudding, coffee cake, and jumbo brownies. Smashed breakfast bagels and scramble bowls will keep you fueled up throughout the morning rush. Her Daughters Cafe usually offers up a seasonal cold brew flavor as well. Irish Potato Cold Brew and Pumpkin Pie Brew are past highlights.
Where: 2533 E Clearfield St
For more information on Her Daughters Cafe.
Free Library of Philadelphia
If you need a truly quiet remote work space, you can never go wrong with the library. Philadelphia's library system has locations all over the city, but its main branch, Parkway Central Library, is rich in history and offers the most spacious setting for doing work. The library has computers for public use, photocopiers, scanners, printers, and more. Plus, just as the name suggests, you don't have to spend a dime to work here all day.
Where: 1901 Vine St. (Parkway Central Library)
For more information on the Free Library of Philadelphia.
Uncle Bobbie's Coffee & Books
Uncle Bobbie's proudly proclaims three tenants: cool people, dope books, and great coffee. The community space is full of character and has everything you need to work remotely. Not only does it feature a full espresso and coffee bar, but it has plenty of small bites to choose from, including some vegan choices. If you find yourself in need of a break, its book collection has something for everyone and especially highlights authors of color.
Where: 5445 Germantown Ave.
For more information on Uncle Bobbie's Coffee & Books.
Dock Street South
With plenty of indoor and outdoor seating, Dock Street South is the perfect place to work remotely when you want a more sociable and edgy experience. This mess hall is the newest location of Philly's OG microbrewery, and all brewing and canning is done in-house. If you're working during happy hour from 4-6 p.m. you'll get discounted beer, snacks, and pizza. Don't miss out on its full menu — hand-tossed, wood-fired pizzas and French-inspired sandwiches are just some of the highlights.
Where: 2118 Washington Ave.
For more information on Dock Street South.
Soy Cafe
This green-thumb take on a traditional coffee shop is sure to give you a boost of peace while working. Its spacious backyard patio is the perfect solution when you feel like you've been cooped up in your home for too long. Veggie lovers and omnivores alike can rejoice; this hotspot features an exclusively vegan, comfort-food style menu ranging from savory soups to decadent baked treats. Soy Cafe calls itself casual-comfy, so leaving the house doesn't necessarily mean needing to ditch the sweatpants WFH typically entails.
Where: 630 N 2nd St.
LIKE WHAT YOU'VE READ?
Never miss out on a new experience!
Create a Bucket Listers account to access exclusive offers and the latest news in your city