Published Invalid Date
31 Ways You Can Help Ukraine Right Now
There are plenty of charities and organizations to support. 🇺🇦

by Bucket Listers
Russia's invasion of Ukraine has sparked a humanitarian crisis that has displaced families, affected children, and harmed civilians.
Bucket Listers has gathered a vetted list of groups, organizations, and businesses that are actively conducting efforts to support those affected by the crisis in Ukraine.
For more information on each group or effort, and to make donations, please click the links provided.
NEW YORK CITY BUSINESSES: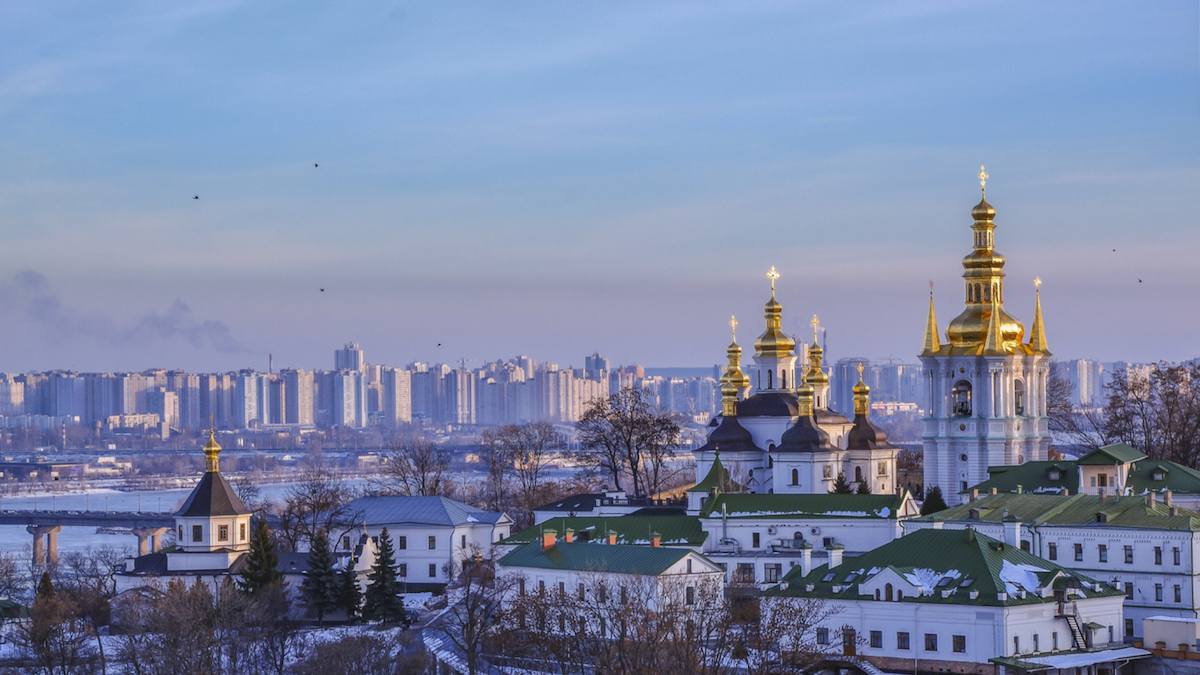 DACHA 46 / #CookForUkraine
NYC chefs selling pastry boxes to help aid the people of Ukraine. Each box will contain 12 pastries and proceeds will be donated to several originations providing crisis support to Ukrainians.
Keuka Kafe
This wine bar's Ukrainian beer and wine sales will be donated towards charities listed on their website.
CHICAGO BUSINESSES:
Reed's Local
Chicago dive bar no longer selling Russian vodka and donating a portion of sales to charities in support of Ukraine.
Wherewithall
Ukrainian-American-owned restaurant serving an all-Uranian menu with a portion of proceeds going to Razom for Ukraine.
Jeff & Judes
Chicago-based business hosting a fundraiser for the month of March. $1 from each black and white cookie sale will benefit Sunflower of Peace to support relief efforts in Ukraine. Additionally, $1 from each Chex Mix sold will benefit Trans Texas.
LOS ANGELES CHARITIES + BUSINESSES:
Operation USA
LA-based disaster relief agency that helps communities abroad overcome various challenges such as disease, violence, and poverty. Select "Support Ukrainian Refugees" when making a donation.
Direct Relief
Santa-Barbra based group Direct Relief works to equip doctors and nurses with medical resources to help care for vulnerable people. They will provide critical care items and medicine to Ukrainian hospitals and help support other medical needs.
Kidsave
Culver City-based organization providing support for orphans worldwide. Currently they are accepting donations to help secure passenger vehicles, fuel, food, and shelter for those fleeing Ukraine.
GLOBAL ORGANIZATIONS + GROUPS:
International Rescue Committee
Polish-based organization that helps support displaced families.
Global Giving's Ukraine Crisis Relief Fund
Charity providing shelter, food, and clean water for refugees as well as education and economic assistance.
Ukrainian National Women's League of America
​​Providing humanitarian aid directed at civilians in Ukraine who have been displaced or injured. Including support to four military hospitals in Kyiv, Dnipro, Lviv and Zhytomyr, and caring for injured soldiers.
Razom for Ukraine
Ukrainian-American non-profit focusing on providing medical supplies for critical situations and amplifying voices of Ukrainians.
GoFundMe's Donation Hub
Hub for reviewed and verified GoFundMe fundraisers supporting Ukraine relief efforts.
Malteser International
Relief organization providing mental health and psychological support for displaced people. Also distributing food and medical supplies.
Nova Ukraine
Non-profit committed to raising awareness about Ukraine and providing humanitarian aid for both those remaining in Ukraine and refugees.
United Help Ukraine
Distributing donations of food and medical supplies to Ukrainian refugees. The non-profit also hosts rallies and protests in support of Ukraine's freedom and independence.
Airbnb - Host a Refugee or Donte
Aiming to house 100,000 refugees fleeing Ukraine. Encouraging hosts to offer free or discounted stays and accepting donations.
UNICEF
Supporting nutrition, health, HIV prevention, safe drinking water, education, sanitation, and protection for families.
United Nations High Commissioner for Refugees
The UN Refugee Agency provides assistance to displaced families around the world. Also providing emergency supplies.
Voices of Children
Helping children affected by war. Provides assistance to families through evacuation and psychological assistance.
Ukrainian Crisis Media Center
Non-governmental group based in Kyiv. Providing information and news with an aim to promote Ukraine abroad.
Ukrainian Congress Committee of America
Supporting pro-democracy humanitarian efforts in Ukraine. Collecting letters of support for frontline soldiers.
Caritas Ukraine
Charity founded in 1992, providing clothing, fuel, and necessary items to those affected by the crisis in Ukraine.
International Medical Corps
Providing healthcare and supplies to children, families, and communities affected by conflict. Efforts will extend to neighboring countries as well.
VOSTOK SOS
Delivering medical and humanitarian aid to local people, including helping conduct evacuations and providing psychosocial support.
The Kyiv Independent
Independent English-language media outlet based in Ukraine. Accepting donations and supporting free press.
World Central Kitchen
Providing fresh meals to communities in need, including Ukrainian families fleeing home and those who remain in the country.
Sunflower of Peace
US-based non-profit providing medical and humanitarian aid for those affected by violence in Ukraine.
International Committee of the Red Cross
Distributing basic essentials, including clean water and first aid kits to people affected by the conflict in Ukraine.
Save the Children
Humanitarian aid to children in Ukraine, Afghanistan and around the world caught in the middle of armed conflict.
Planting Peace
Providing funds to put minority Ukrainian families and refugees into emergency housing. Done through the link below or on Venmo @PlantingPeace333.